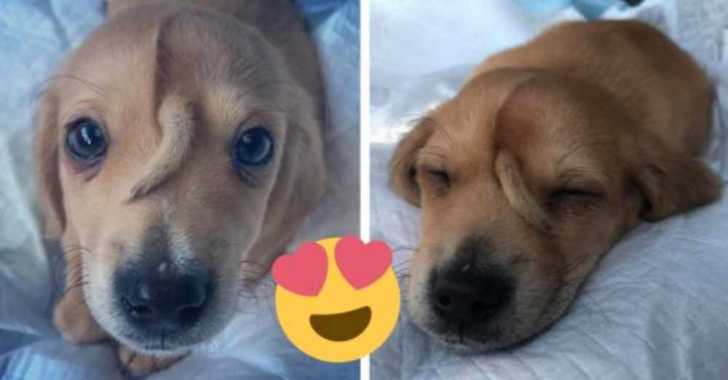 Some are calling it a "unicorn," while others are referring to this puppy as a "narwhal." Either way, as you can see, this puppy appears to have a horn of sorts! The puppy, who resides in a shelter in Missouri, actually has a second non-functional tail on its head. This, as one might expect, is very rare.
The owner of the shelter, Rochelle Steffen, said, "I looked at him, and I was like, 'This is the most ridiculously adorable puppy I've ever seen.' Then my million-dollar question was, 'Did the tail wag?'" (It didn't, by the way.)
Rochelle said she named the dog Narwhal but considering naming him Wipers. A narwhal is a type of whale that has a large tusk.
Photos of Narwhal the puppy
The tail does not wag, it turns out. After posting a photo of Narwhal on the shelter's Facebook page, the staff watched the photos went viral. Rochelle has seen many special needs dogs, including dogs with five legs, but she has never seen a dog with two tails. The vet that took care of the puppy hadn't seen this phenomenon either!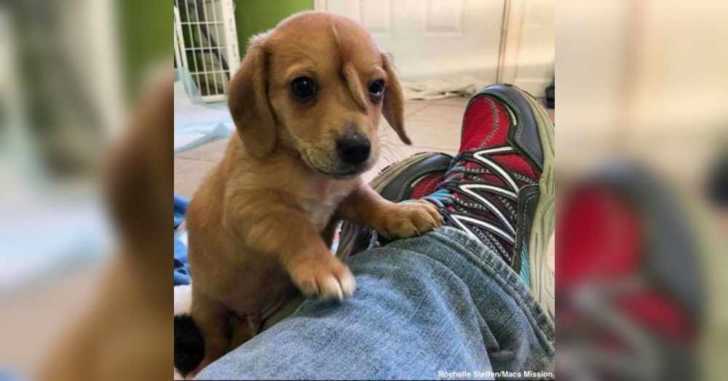 Dr. Brian Heuring was the vet who examined Narwhal. He said, "I've been a veterinarian for 16 years, and I've never seen anything like this. It certainly looks just like a tail, but we did X-rays, and it's all just skin." It is basically just a birth defect.
Dr. Heuring continued, "I certainly do not see anything that's causing any harm or complications. The puppy couldn't be any sweeter or happier. He's really just an awesome puppy that brings awareness to the great work at Mac's Mission."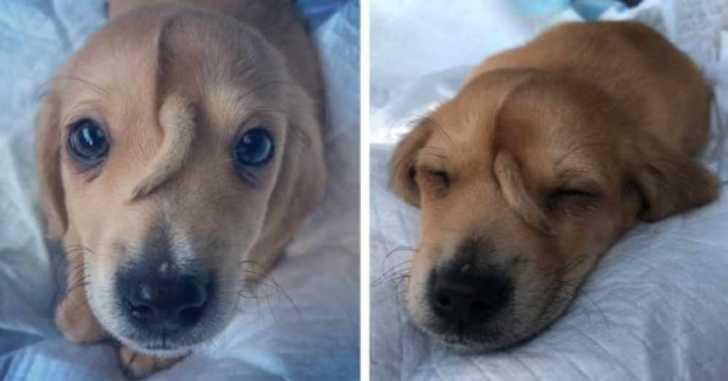 Narwhal is currently about 10 weeks old and weighs 4.4 pounds. The second tail is a third of the size of his regular tail. Narwhal is likely a Dachshund-terrier mix and probably has some golden retriever in him. In general, he is a mutt. Many people have been asking to adopt little Narwhal. However, they will have to wait.
"We're out of our realm of experience here, so we just want to make sure that [the tail] doesn't become a problem," Rochelle said. "We would hate to adopt him out to somebody who felt they needed to cut (the tail) off. We're definitely against that. He's just the greatest puppy on the planet."
This story originally appeared at Do You Remember by Lauren Novak.
SKM: below-content placeholder
Whizzco for 12T