Dessert Recipe: Baked Apples Topped With Pomegranate Curd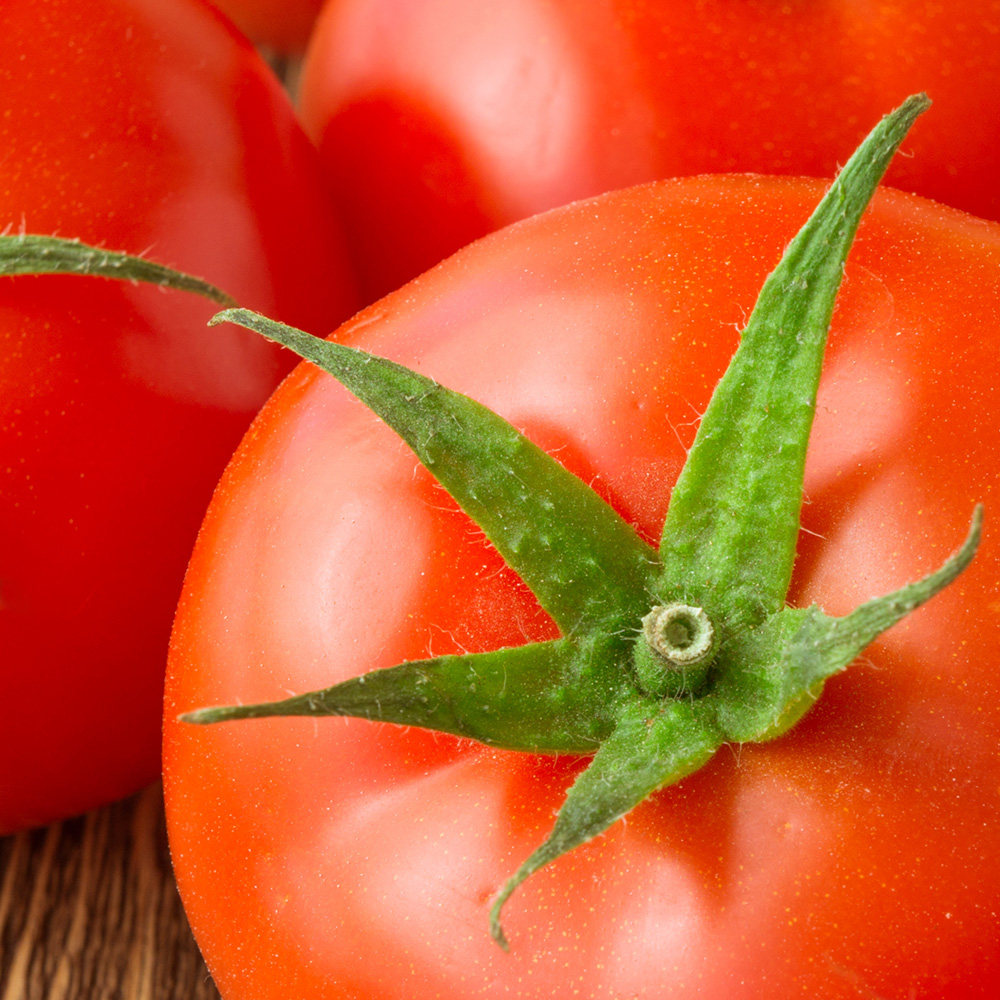 12 Tomatoes
One seasonal dessert that's a tried & true classic is the baked apple. Cored, and filled with various spices or juices, this humble little treat is packed with flavor.
Go for Granny Smith apples to add a sweetness that's subtle but not overwhelming. Then let the pomegranate curd do its work. This fruity topping adds its own unique flavor that perfectly complements the apple. Keep reading below for the recipe…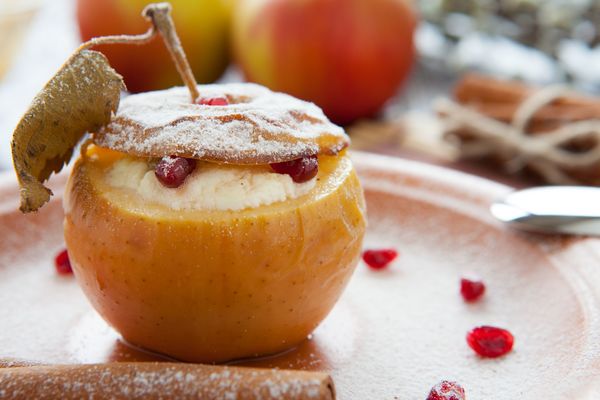 Baked Apples Topped with Pomegranate Curd
(makes 8 servings)
Ingredients
BAKED APPLES
8 small granny smith apples, tops removed and cored
3/4 cup chopped pecans
1 bottle pomegranate juice
3/4 cup apple cider
1/2 cup firmly packed light brown sugar
1/2 teaspoon ground cinnamon
1/4 teaspoon kosher salt
1/4 teaspoon black pepper
1/4 cup butter, cut into pieces
POMEGRANATE CURD
1/4 cup cornstarch
2 tablespoons sugar
1 tablespoon water
2 large egg yolks
a pinch of kosher salt
2 cups unsweetened pomegranate juice
2 tablespoons unsalted butter
Directions
Place the pecans on a baking sheet and toast in the oven at 350F for 10 to 12 minutes. Once done, raise the temperature to 400F
In a saucepan, cook the pomegranate juice over medium-high heat, stirring often, about 20 minutes or until reduced to 1/2 cup.
Remove from heat, and stir in the apple cider. Pour the cider mixture into a lightly greased 18″ square baking dish.
Stir together brown sugar, cinnamon, salt, pepper, and the toasted pecans.
Spoon the pecan mixture into the apple cavities, pressing down and mounding on the tops.
Arrange the apples in the baking dish with the cider mixture, placing the tops back on for added effect.
Bake apples for 30 minutes, or until the apples are tender and the sauce slightly thickened.
Meanwhile, whisk together the cornstarch, sugar, water, egg yolks, and salt for the pomegranate curd.
Place the unsweetened pomegranate juice in a pot and bring to a simmer over medium-low heat.
Pour 1/4 cup of the pomegranate juice into the egg mixture, whisking constantly to combine.
Slowly continue to add the hot juice, incorporating it into the egg mixture until the egg mixture is very warm to the touch.
Pour the egg mixture back into the pot, whisking constantly.
Cook gently, stirring constantly to avoid lumps.
Whisk in the cold butter, then remove from heat and transfer to a separate container to let cool.
Once apples are done baking, remove from oven and allow to stand for 10 minutes.
Spoon the curd over the apples (under the tops), and optionally also spoon some sauce from the baking pan over the apples.
Enjoy!
Recipe adapted fromSouthern Living
SKM: below-content placeholder
Whizzco