IKEA is known for inexpensive furniture that you buy in a box and assemble yourself. It's been the butt of many jokes as far as assembly instructions go, and it sometimes has the reputation of being cheap, "starter furniture."
On the other hand, it's a very popular chain, originally based in Sweeden, but now with locations all over the world. People who shop at IKEA swear by their affordable prices and are usually happy with what they get for their money.
No matter how you feel about IKEA, you might be interested to know that a lot of interior designers use IKEA products! Sure, they might shy away from couches and other large pieces of furniture, but there are quite a few designer-approved products that will make your space and decor look high-end, but for pennies on the dollar.
Billy Bookcases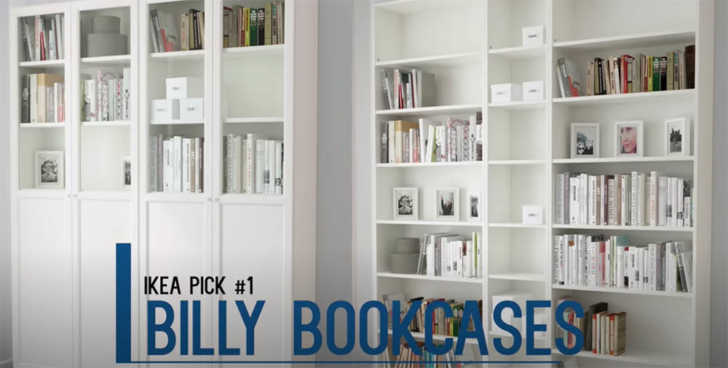 Product description: With its seamless customization options that make it the perfect addition to rooms of any size, it's no wonder IKEA's BILLY bookcase series has become a beloved classic around the world. BILLY bookcases are built with a stackable design that allows you to attach new units whenever you need additional storage, just decide on what height suits your space best. Every model in the BILLY series also features adjustable shelves so you can fit anything from books to trophies, and everything in between.
Price: $4.50 – $500
Why designers like it: Aside from the price, this series is totally customizable. You can purchase a few smaller shelves to stack, or larger shelves for a more uniform look. Some of the larger pieces come with optional doors, which designers suggest using to hide some of your clutter or extra "not designer approved" items. Plus, there are those nice clean lines, which is always a plus when it comes to storage!
Ritva & Lenda Curtains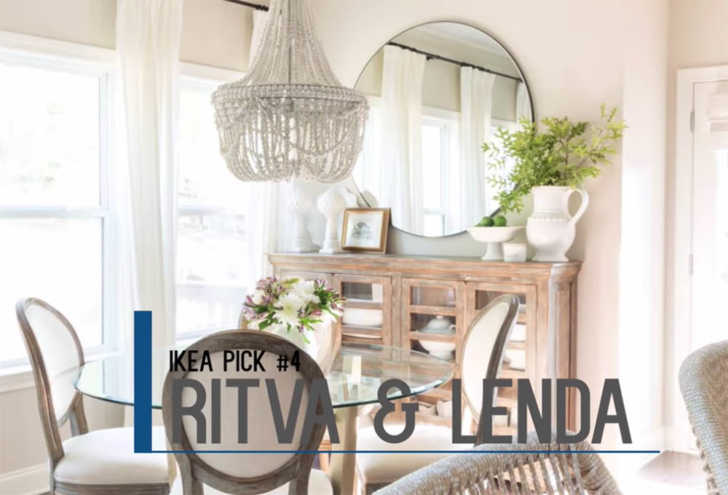 Product description: A perfect solution when you want privacy or want to block annoying glares on TV and computer screens. The outside light still comes through and creates a cozy atmosphere in the room. The tab heading allows you to hang the curtains directly on a curtain rod.
Price: $24-$34
Why designers like it: Both the Ritva and Lenda window treatments come in amazing neutral colors, which make them ideal for any room. Regardless of the color scheme, textures, or furniture in any given room, these light, inexpensive curtains are functional and don't distract from the focal points in your decor.
Lack Shelving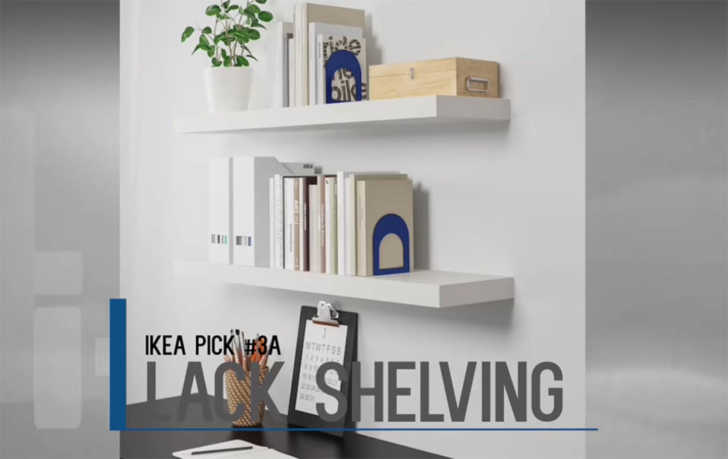 Product description: A tight space or an unused wall? This shelf almost always fits. You can also choose to hang it vertically or horizontally depending on space and storage needs. Shallow shelves help you to use the walls in your home efficiently. They hold a lot of things without taking up much space in the room. Choose if you want to mount the shelf horizontally or vertically on the wall.
Price: $20-$60
Why designers like it: There are a few options for these shelves, but no matter what you pick, you're going to get sturdy shelving with those nice clean lines designers love so much. Why does that matter? If you're looking to use these shelves as a way to show off books, knickknacks, or other decor, you don't want to have the shelf distract from the main feature.
Ribba Frames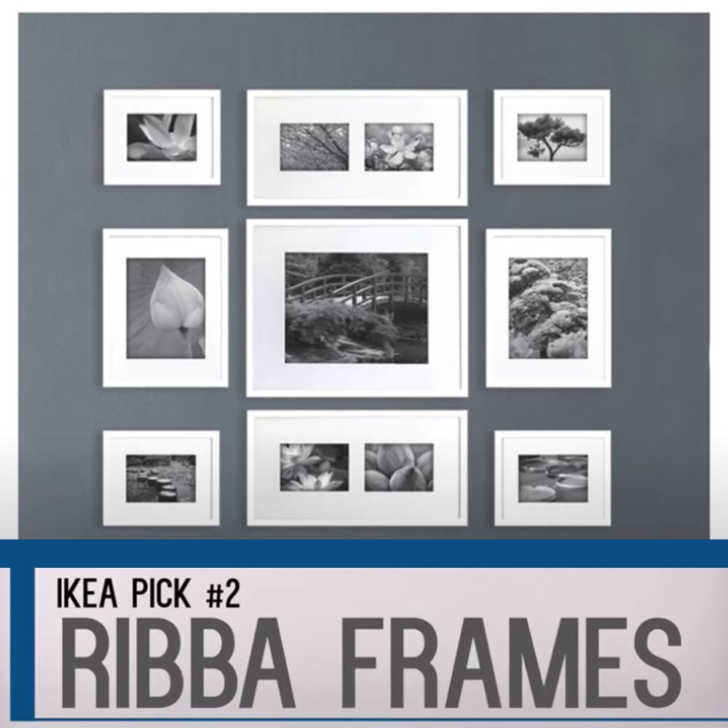 Product description: Decorate with pictures you love. This frame has classic straight lines and comes in many sizes, perfect for a large picture wall. The plastic front protection is safe – and does justice to the motif. Can be hung horizontally or vertically to fit in the space available. The mat is acid-free and will not discolor the picture.
Price: $10 – $24
Why designers like it: First of all, these frames are super reasonably priced. There's no reason to pay a ridiculous amount of money for a plain black frame, so these are perfect. They also come in a variety of sizes, which is always a bonus! Plus, when you put them in a cluster, they look expensive and classy.
Seagrass Rugs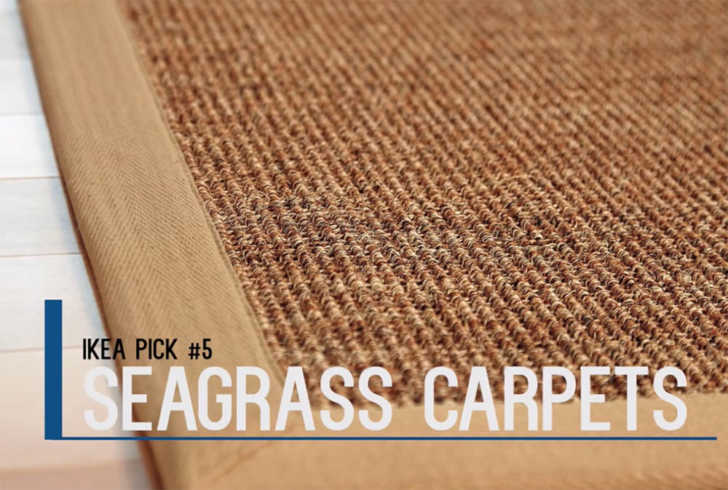 Product description: Crafted with natural jute in neutral tones that bring a sense of calm to any space. This durable rug is especially practical in a dining area since it is flatwoven and easy to vacuum. Jute is a durable and recyclable material with natural color variations.
Price: $89 for a 5'3″ x 7'7″ rug
Why designers like it: There are two major reasons designers are in love with this Seagrass rug. First of all, it's a nice neutral color, which means it will go well in any room – office, kitchen, etc. Secondly, this rug is beyond durable. It's a double-weave jute rug, which means it's going to last for years to come. Plus, it's super easy to vacuum and keep clean.
See what other IKEA products designers love in the video below!
SKM: below-content placeholder
Whizzco for 12T