I don't know about you, but I've been in a bit of a creative rut lately. I've been wanting to spruce up the house and yard a bit, but I can't seem to get inspired! Whenever I run out of creative juices, I have to remind myself to take a step back and consider trying something a little out of the ordinary.
Today I present to you a list of whimsical ways to decorate with plants. I was skeptical at first, but these ideas were exactly what I needed to get me out of the slump I was in! I love how these ideas add a pop of color and freshen up the air. Go ahead and check out the list below to get some inspiration of your own!
Hanging Terrace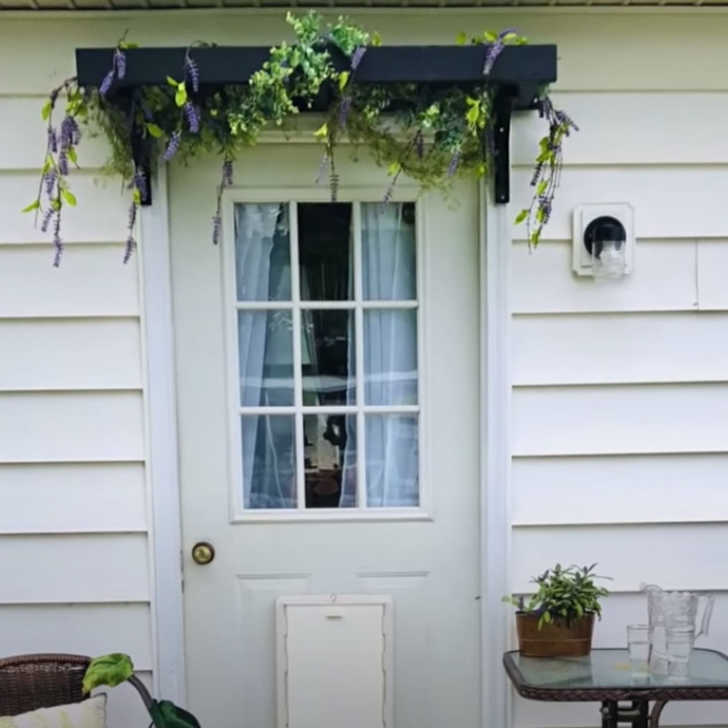 Don't you just love this beautiful mini terrace hanging above the door? I can picture this on a farmhouse or ranch style house. To get this look, grab some 2x4s and corner brackets, along with your flowers of choice.
Start by assembling the terrace. Make a ladder of sorts from your 2x4s and drill in each piece to secure. Then, paint it whatever color you want, or leave it plain for a more natural look. After that, it's just a matter of securing the terrace to the corner brackets and hanging it up!
I love the drooping lavender they used in this example, but I can think of a few other plants and vines that would look amazing as well. What would you put on this terrace?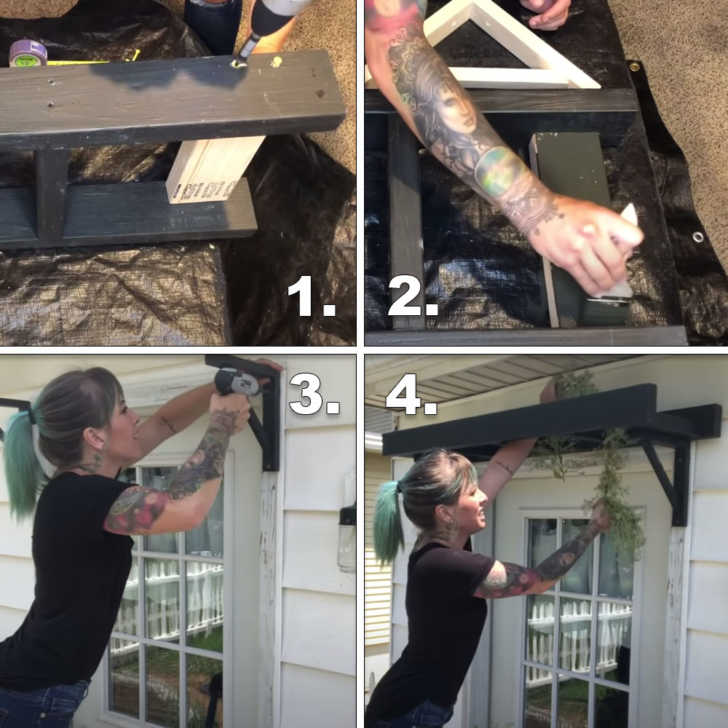 Reading nook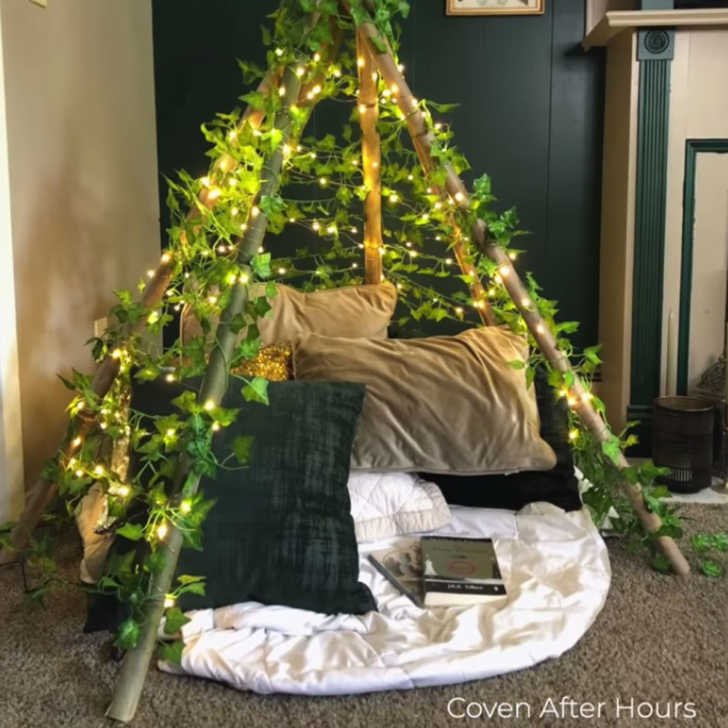 Plants and books? I'm all about this DIY! Doesn't this look like a magical place to curl up with a cup of tea and a good book? To get started, you'll need a few bamboo shoots (or bamboo look-a-likes), some fishing line, string lights, and plants!
You can find bamboo at Home Depot or other hardware and outdoor stores. You can also pick up some faux bamboo at Walmart or most craft stores. Of course, you can use a different kind of wood as long as it will hold lights and plants.
Start by marking and drilling holes in the tops of the bamboo. Thread the fishing line through the holes, bunching the sticks together and securing with a knot. Then, spread out the bamboo into a tent-like structure and weave string lights throughout, followed by faux flowers and/or vines. I love the idea of using a faux vine for most of the structure and then adding in some real flowers every once in a while for a pop of color!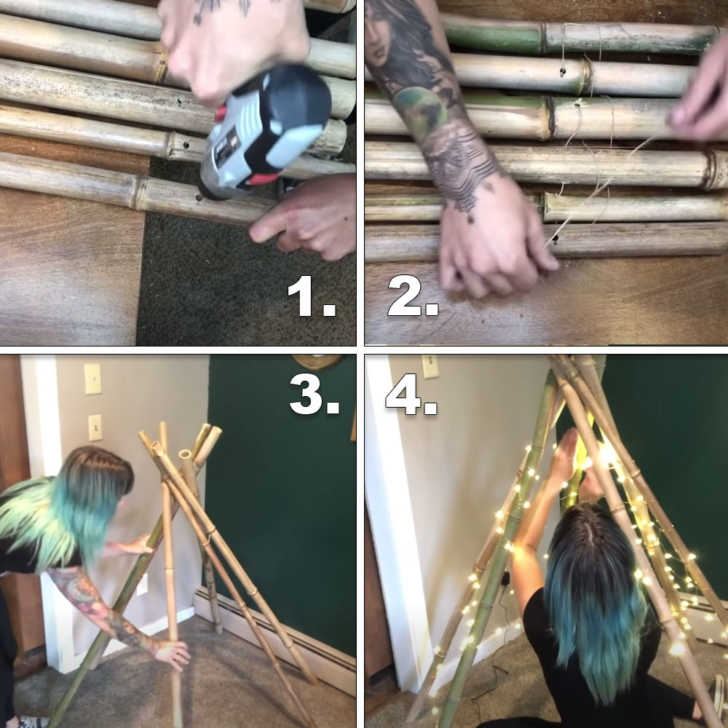 Potted Succulent Wreath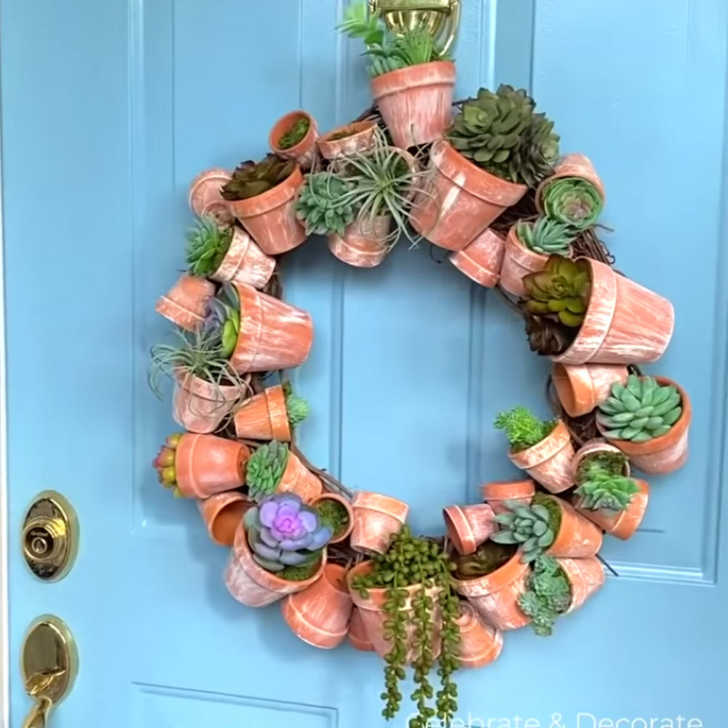 How cute is this? Grab a grapevine wreath form, some mini terra cotta pots, twine, and succulents (faux or real).
Start by dry brushing the pots with white paint. You can change up the color or skip this step, but I love the distressed look of these pots. Then thread some twine through the bottom of each pot and secure it to the wreath form.
Finally, add in your succulents! It's probably easier to use fake succulents, but you can opt for real ones if you want. The nice thing about succulents is that they are so durable and easy to take care of. As long as this wreath is hanging outside where you can sprinkle it with some water, I say go for the real deal!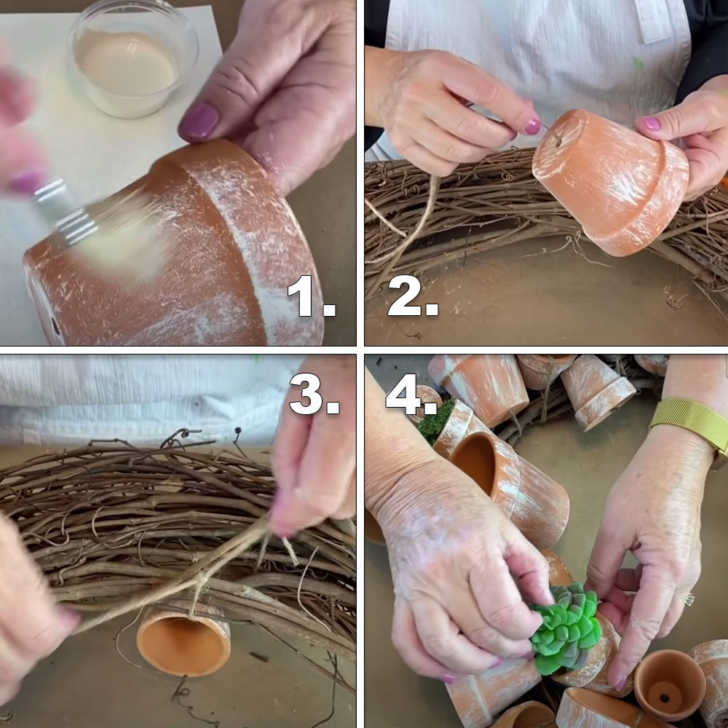 Live Wreath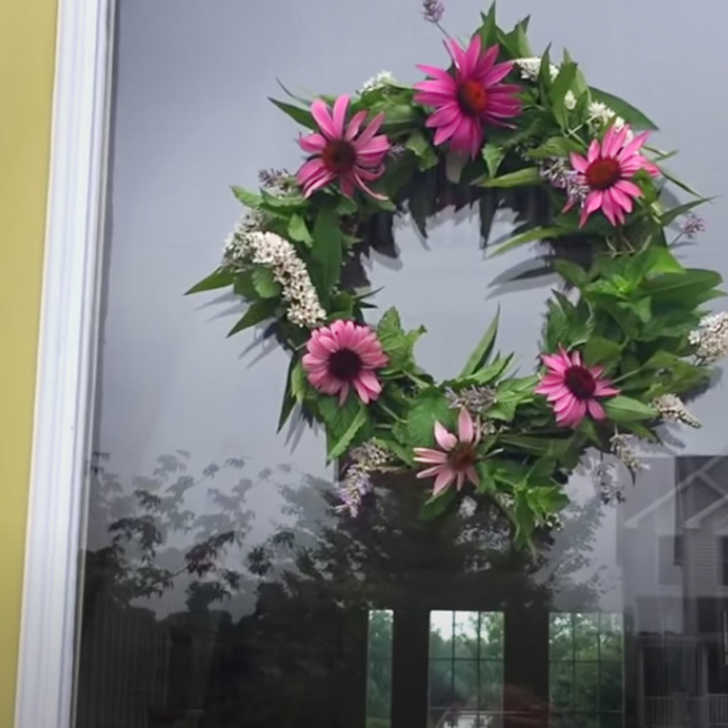 I saved my favorite for last. Sure, this is a simple wreath, but it's made from live flowers, which I absolutely adore. All you need for this DIY is some cut flowers, a guide for the wreath form, and twine.
In this example, the guide/template they used is an old laundry basket. You can find a similar basket at the dollar store. Cut the basket so just the first few spikes are sticking out. Use this as a template to form your flowers into a circle. Tie off the flowers with twine every few inches so they keep their shape. Add in flowers and other decor as you see fit.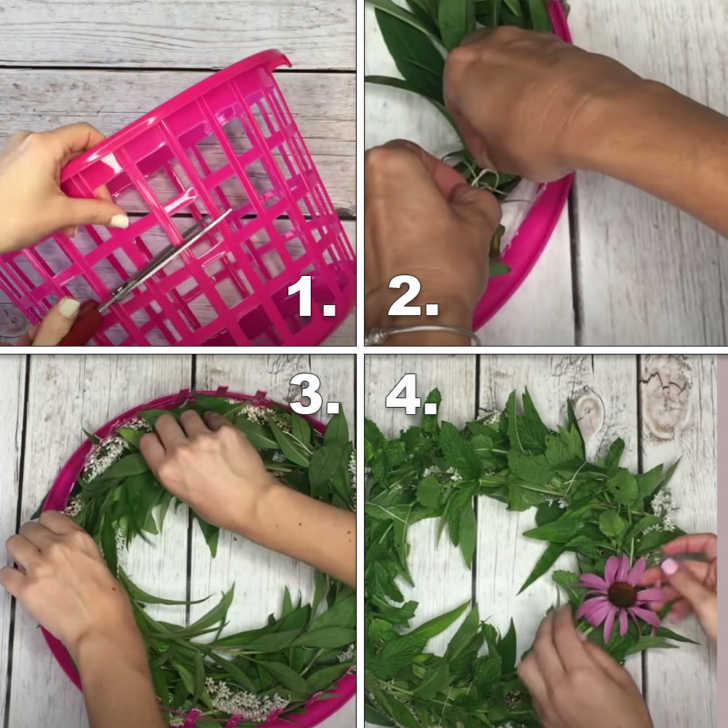 See even more ideas in the video below!
SKM: below-content placeholder
Whizzco for 12T