A creamy, butterscotch treat that makes magic in your kitchen!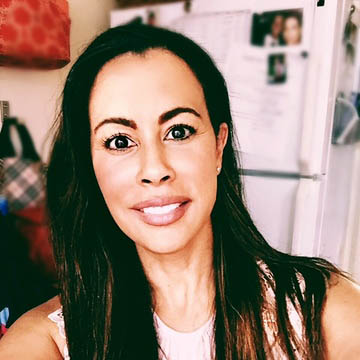 Melissa Maxwell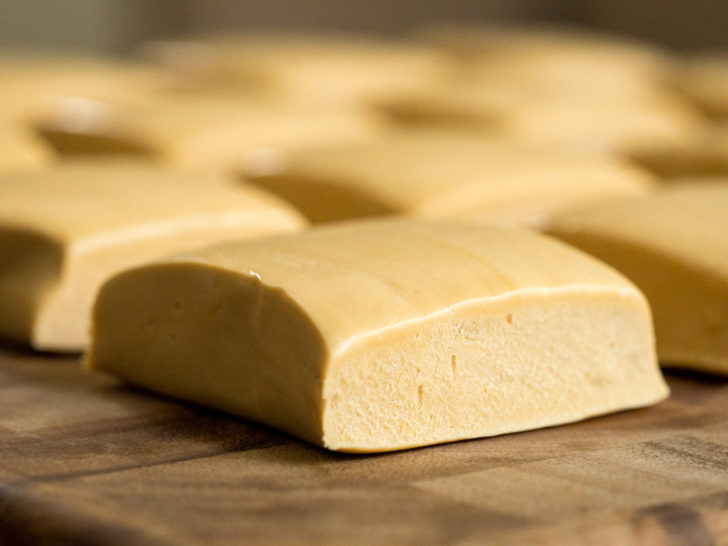 Thanks to the the wizardly world of the beloved book and film series, Harry Potter, Butterbeer has been established as the celebratory drink of choice for many of our favorite famed characters. Clearly a drink that brings friends and loved ones together, what's not to love about a beverage that warms people up and keeps them coming back for more of its rich, decadent flavor?? Even if this is new information for some, it is is undeniable that fictional food has taken on a life of its own. Inspired by this fantastical story, we wanted to wave our wands and lift its flavors right from the pages of our imaginations into the warmth of your kitchen, creating a delightfully decadent dessert version of this beloved beverage that promises to make magic for you and your loved ones.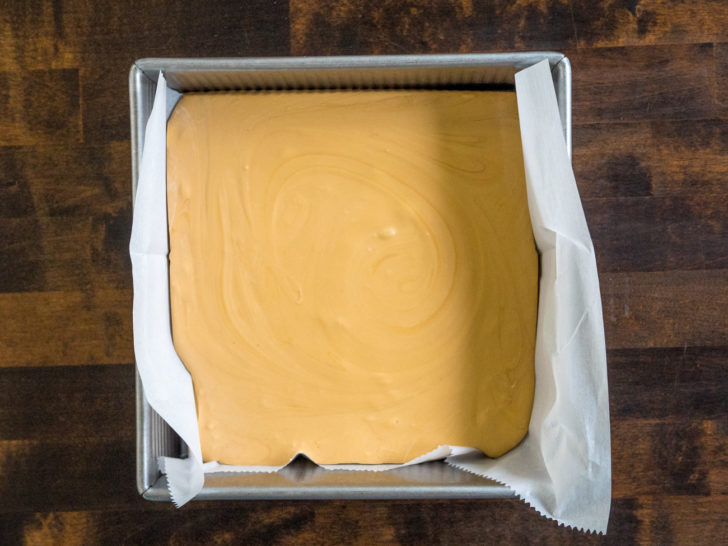 It only seemed fitting that we combine our own take on Butterbeer with a classic fudge, don't you think? Who doesn't love a creamy, sticky, buttery, sweet and delicious dessert, only this time made with ingredients that can be said to hail from the halls of Hogwarts? Most of us are us are obsessed with fudge in all its many variations and it gives us the perfect platform to create our smooth and creamy, decadent dessert. No one can deny that chocolate is a beautiful thing, but we really love the butterscotch twist with a hint of rum that brings new flavor, as well as a nostalgic taffy-like texture, to this classic treat – so delicious!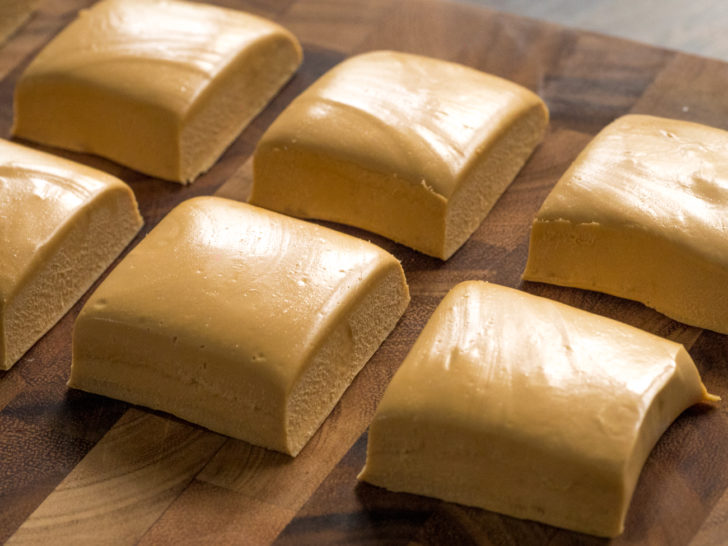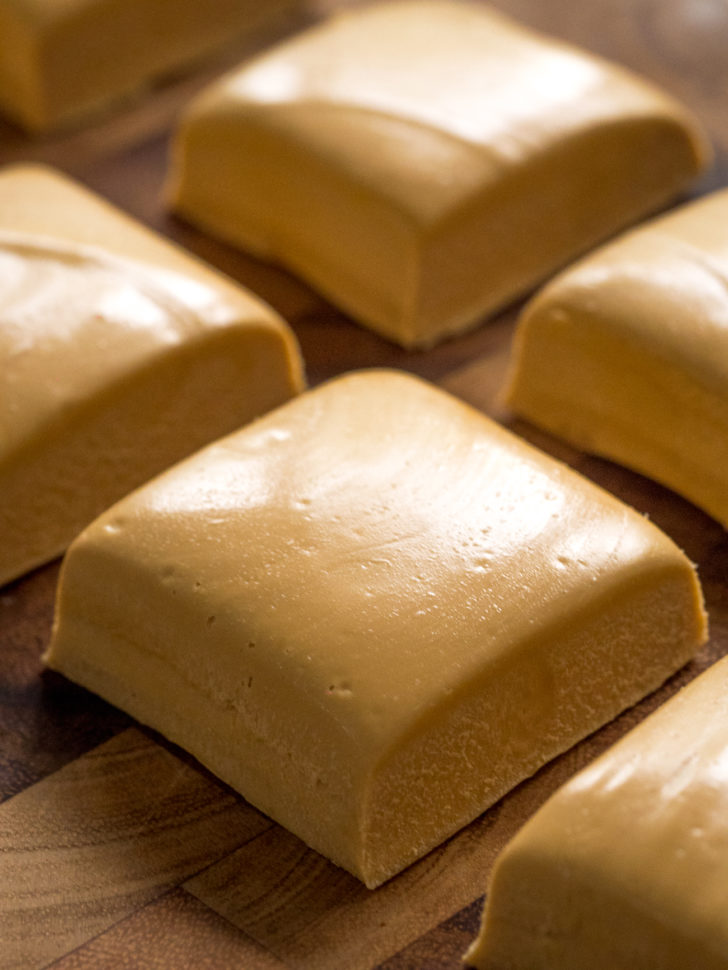 You can also share the love and turn Butterbeer fudge into a wonderful gift by cutting it into squares or rectangles like we did and then layer pieces (with wax paper in between) inside colorful tins. Friends and family always appreciate a homemade gift or an unexpected treat that's delicious and unique, and this one more than fits the bill. When you combine the irresistible flavors of butterscotch, marshmallow creme and butter this Butterbeer fudge recipe promises to cast a silky sweet spell that the kid inside all of us will never want to break!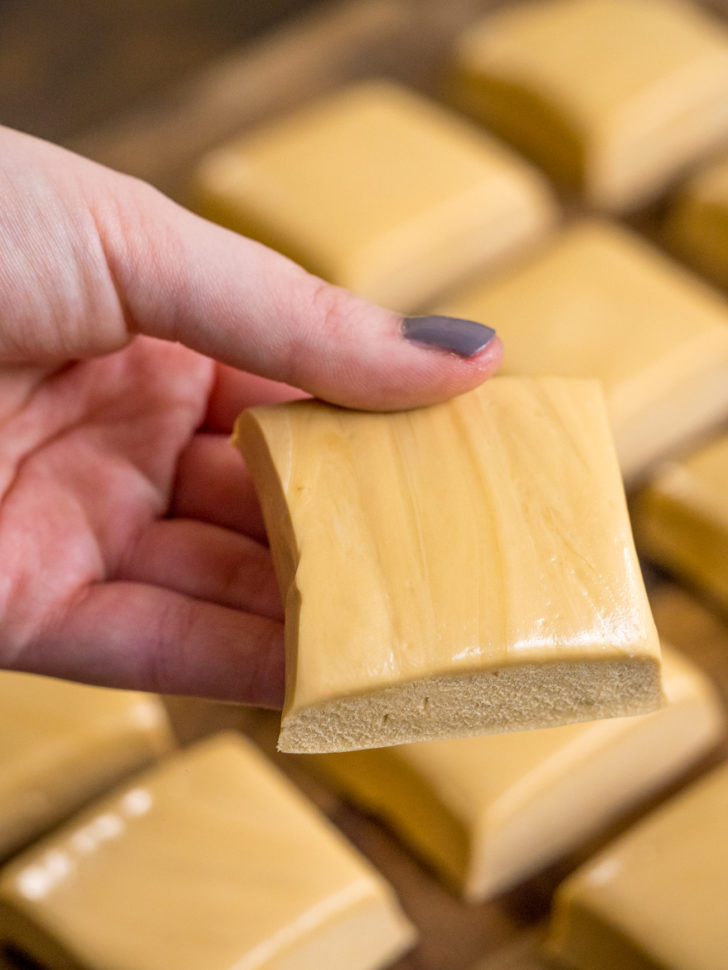 Butterbeer Fudge
Serves 2 dozen
15 minutes active; 2+ hours inactive
Ingredients
1 (12.25 oz.) jar butterscotch spoonable topping
3 cups white chocolate chips or white melting chocolate
1 (4.6 oz.) container marshmallow creme
1/4 teaspoon sea salt, optional
1/2 teaspoon vanilla extract
3/4 teaspoon rum extract, optional
Preparation
Grease a 9x9-inch glass baking dish with butter or nonstick spray, or line with parchment paper.
First layer: Pour spoonable butterscotch topping into a large saucepan over medium-high heat and bring to a boil. Cook until mixture reaches 237º F.
Stir in white chocolate chips, then remove from heat and stir in marshmallow creme until smooth.
Stir in salt, vanilla extract and rum extract, if using, then pour mixture into greased or lined baking dish and let set.
Optional: place in refrigerator to speed up setting process.
Optional: lightly grease a knife with non-stick spray before cutting fudge into squares. Slice, serve and enjoy!
Recipe adapted from Ashlee Marie
SKM: below-content placeholder
Whizzco for 12T