We know that the relationship between cop and civilian is complicated for a number of reasons, but one neighborhood in Chicago, Illinois proved that when push comes to shove, people are just people.
Officer Kevin J. Russell was driving down Jeffrey Boulevard on his way home from work one hot July afternoon. Kevin witnessed an accident. Two officers were driving down the street with their lights and siren on when an SUV failed to yield. The cop driving did everything he could to avoid colliding with the car. He ended up hitting his breaks very hard, which caused him to crash into a tree instead.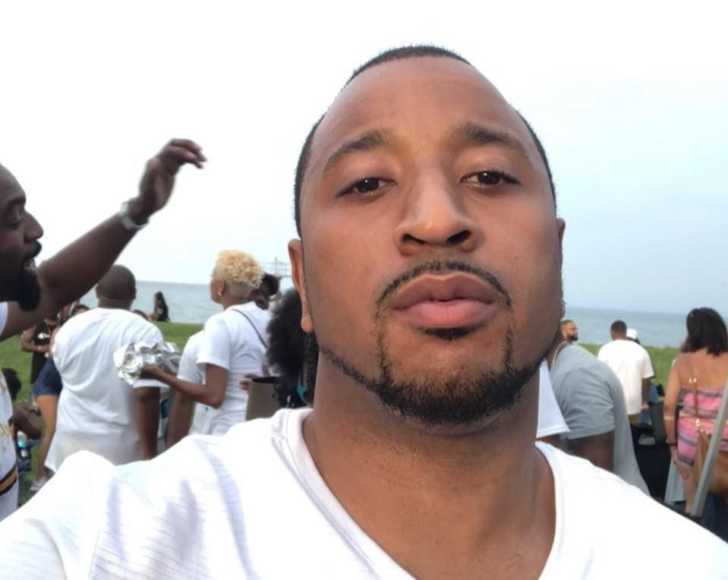 The driver who ran through the intersection and caused the accident never even stopped to see what happened, and the destruction hey caused. The amazing thing is what happened within the neighborhood and the way the civilians responded. It impressed Kevin so much he stopped his car and start taking video on his phone.
"I saw a lot of bystanders come over and assist, check on the officer, actually pull them out of the vehicle," Kevin described. After the event, Kevin shared the video on Facebook along with the note:
"Today after work riding down Jeffrey I saw this Chicago Police truck flying down the street with their siren on and some idiot drove in the intersection so they crashed into a tree avoid them. Watch all the good Samaritans come to help/check on the police officer and drag him out the car!"
Kevin kept the camera rolling and captured an amazing act of selflessness and kindness as an unidentified citizen pulled the dazed officer out of his cruiser and helping him lie down on the pavement. Other good Samaritans call 911 and attend to the other officer in the passenger seat.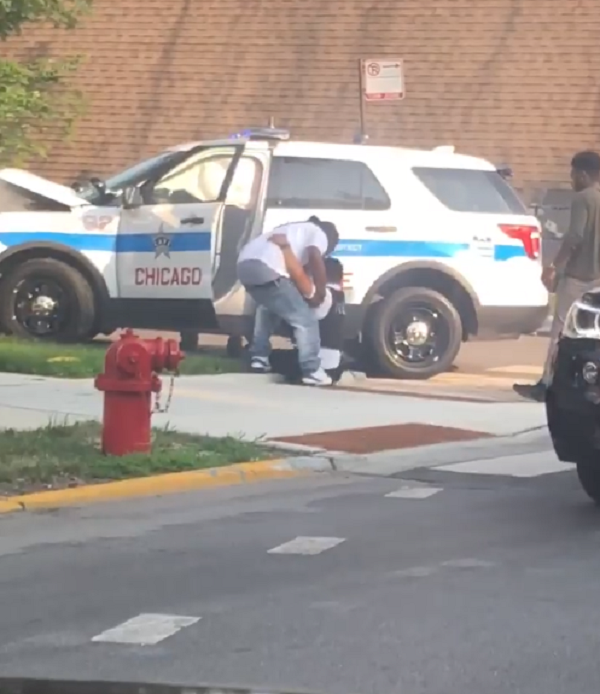 Pastor Phillip Cusic heard the crash from inside his church across the street.
"First I heard a car moving fast, I mean it was like (makes a noise) and then you could hear the wheels screeching and then a boom! We were right here in the middle of the street so we just sort of got him by his arm and sort of helped escort him over to the street but he was more concerned with his fellow officer."
A nearby neighbor, Belinda Chism, heard the crash and came out with pillows and blankets to keep the injured officer comfortable until help arrived.
"We had people on their phones calling 911," Belinda said. "We help one another. It doesn't matter who they are or what job they have."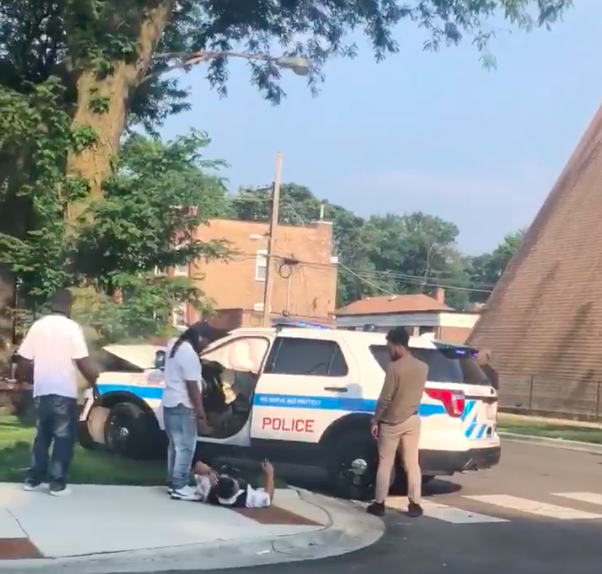 As more time passed, almost every car that drove by the scene pulled over and stopped to ask if they could help in any way. In a time when cops are up for speculation in the media, these acts of kindness shown toward fellow man, regardless of occupation, status, etc., struck Kevin as profound.
"The officer is a human being, he's not just an officer or an object," Kevin said. Belinda agreed, stating, "There are people who do care what's going on in the world. I am not too surprised. I know we have good people in the world."
We are proud of the people of Chicago for rushing towards potential danger to help our boys in blue! Watch the dramatic footage below, and be sure to share this important reminder about loving and caring for your fellow humans, no matter what.
https://www.facebook.com/plugins/video.php
This story originally appeared at InspireMore.
SKM: below-content placeholder
Whizzco for 12T