What do you call this addictive treat?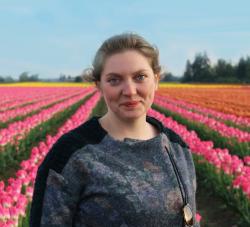 Decatur Macpherson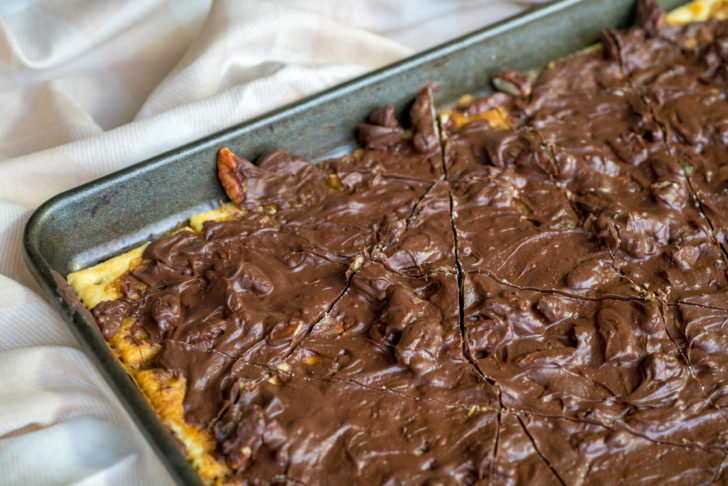 Have you ever made something that's just so good it becomes completely addictive and everyone you know who tries it is absolutely hooked after their first bite? We've heard this type of dish called a bunch of different names, but in our group of friends it's lovingly referred to as "Christmas crack." It might sound a little controversial, but really, it's just a reference to how tasty this stuff is and the fact that it disappears really quickly whenever we bring it to a party.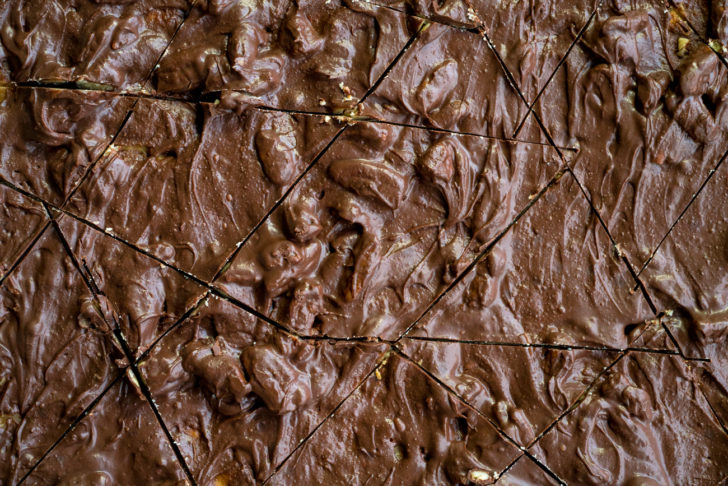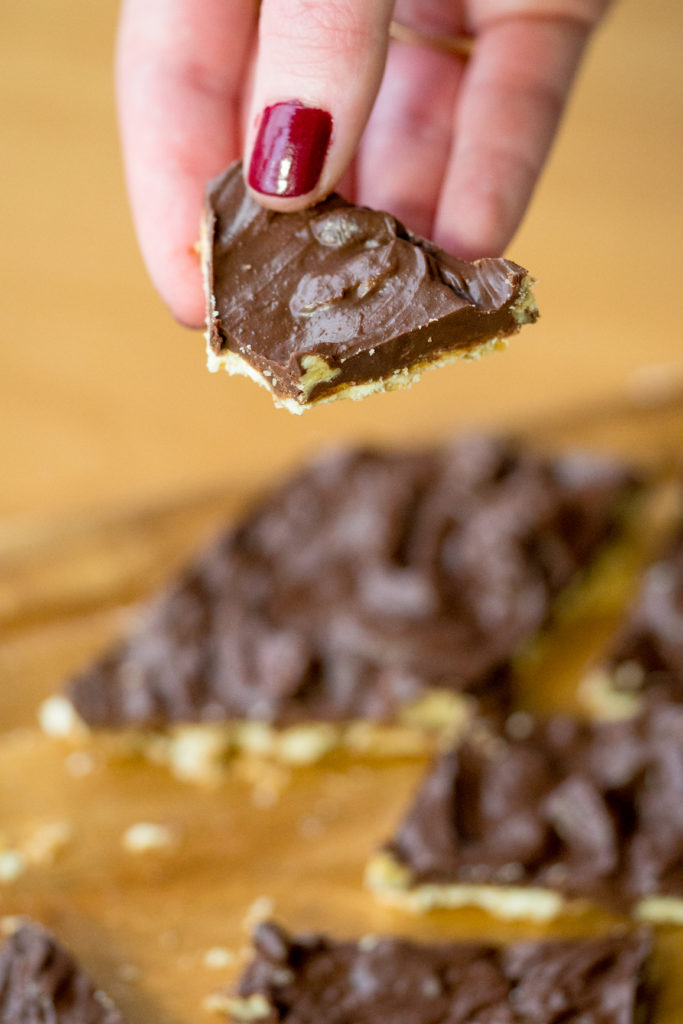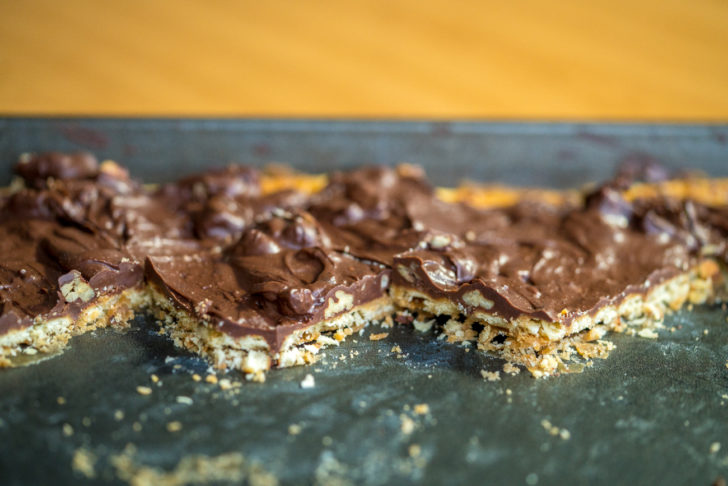 So are you wondering what exactly is Christmas crack? Well, our version has saltine crackers as the base, with a homemade caramel sauce poured over them, sprinkled with pecans and then topped off with chocolate chips that get smoothed into a nice layer that seals in all the greatness. It's like homemade toffee or some sort of brittle, but way easier and more flavorful – people beg us to make this every year!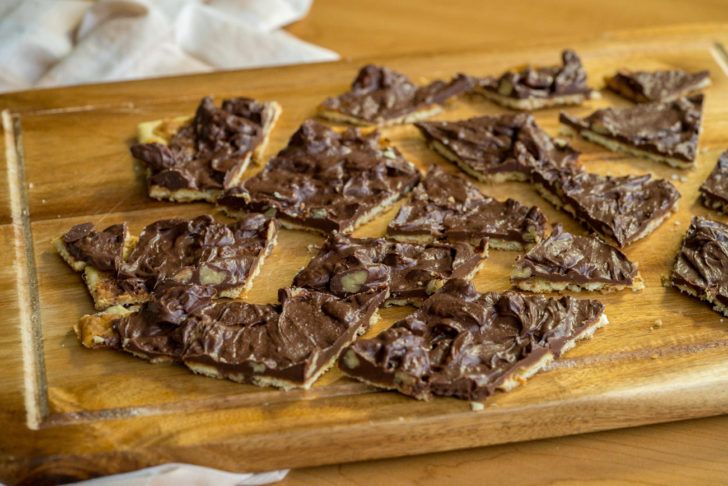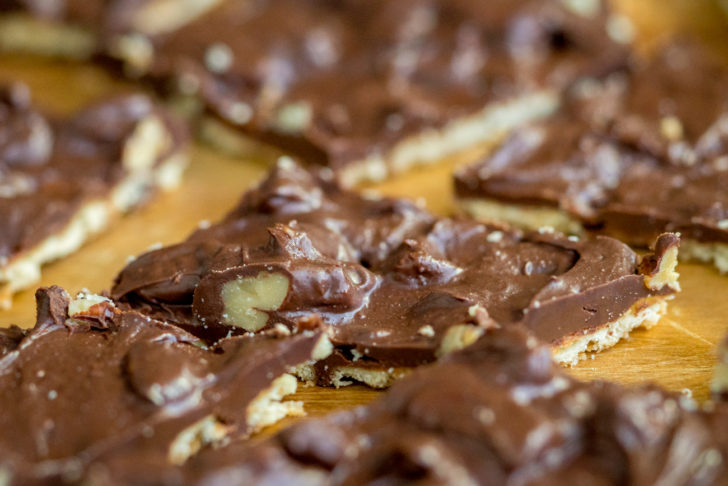 Let's talk about the caramel sauce for a minute. It's super easy to make and nothing to be afraid of. All you need to do is melt the butter and brown sugar together and let it come to a boil, making sure you stir it continuously, then, once it's had enough time to thicken, you remove it from the heat and stir in your salt and vanilla extract. You don't have to add these last two ingredients, but they really do round out the flavor so perfectly and keep your caramel from being cloying. Once the sauce done, the whole thing is a breeze! Spread out your saltines, pour your sauce, sprinkle your pecans, and top it off with chocolate chips and there you go! Christmas crack in under 30 minutes!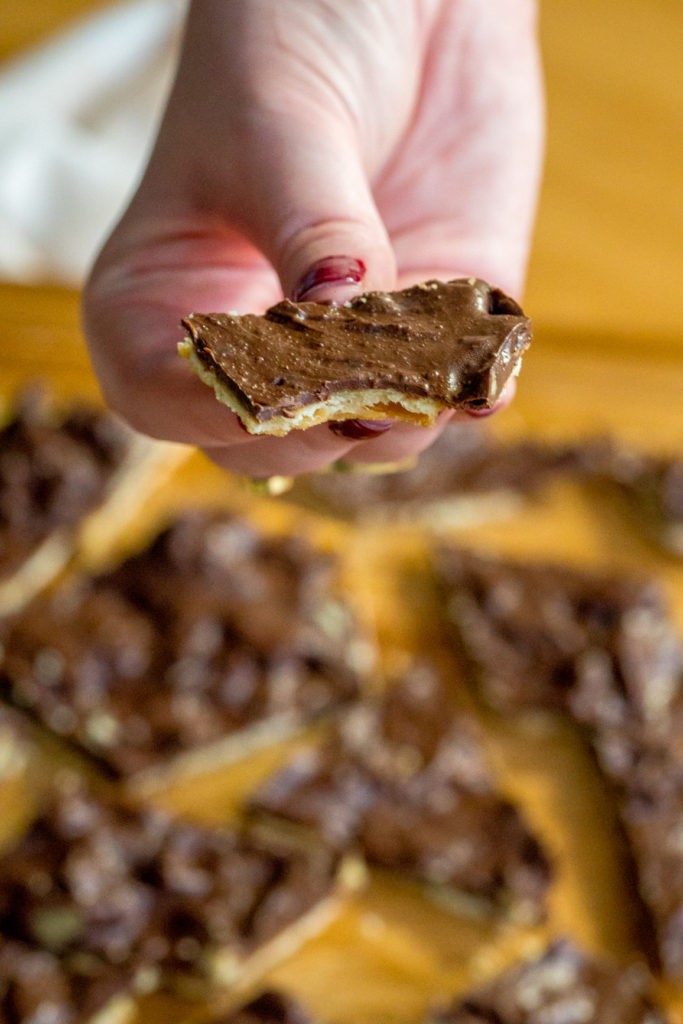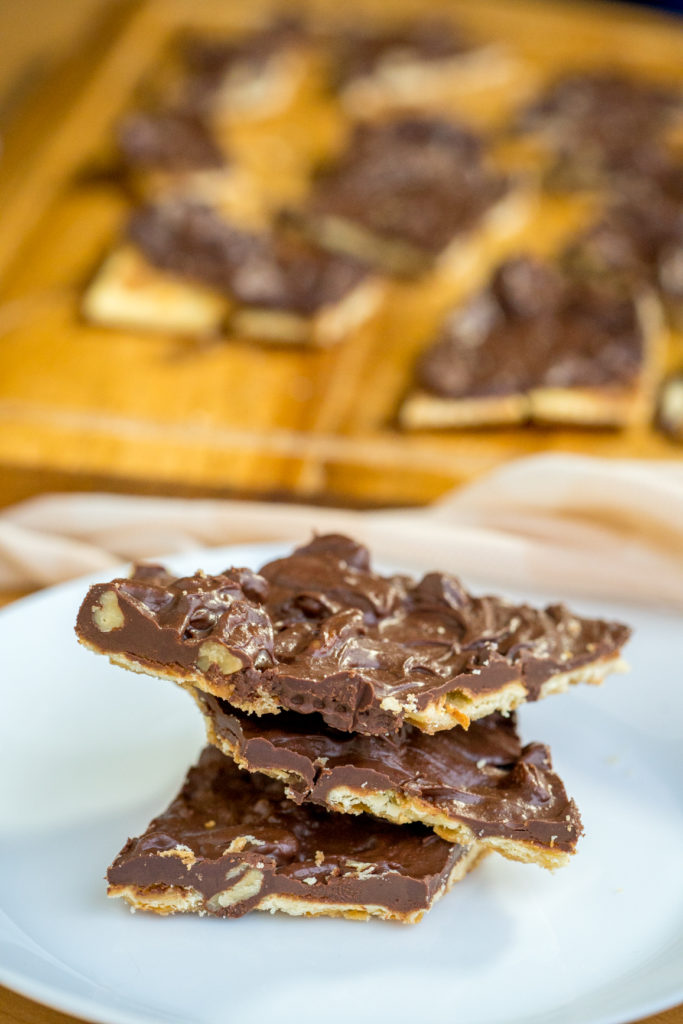 Christmas Crack
Serves 12-16
20 minutes active; 2+ hours inactive
Ingredients
30-40 saltine crackers
1 cup (2 sticks) unsalted butter
1 cup brown sugar
1 teaspoon vanilla extract
1/2 teaspoon salt
3/4 cup pecans, chopped
2 cups semi-sweet chocolate chips
Preparation
Preheat oven to 350º F and lightly grease a 12x17-inch jelly roll pan with butter or non-stick spray.
Spread graham crackers or saltine crackers out in an even layer in greased jelly roll pan.
In a medium saucepan over medium heat, combine butter and brown sugar and cook, stirring frequently until butter is melted and sugar has dissolved. Bring mixture to a boil and cook for 2-3 minutes, stirring continuously, then reduce heat to a simmer and cook for another 1-2 minutes.
Remove mixture from heat and stir in vanilla extract and salt, whisking until incorporated.
Pour caramel mixture in an even layer on top of graham crackers or saltines, smoothing as necessary.
Sprinkle chopped pecans on top of caramel layer, then place baking sheet in oven and bake for 7-9 minutes, or until caramel/toffee mixture becomes bubbly.
Remove from oven and let cool for 5 minutes.
Sprinkle chocolate chips on top of hot toffee and let sit 2 minutes before melting, then spread into an even layer.
Let cool, then cut or break into pieces. Store in an air-tight container at room temperature or in the freezer.
Recipe adapted from Cookies and Cups
SKM: below-content placeholder
Whizzco for 12T