If you thought you loved mozzarella sticks before, you have to try these!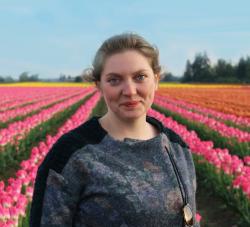 Decatur Macpherson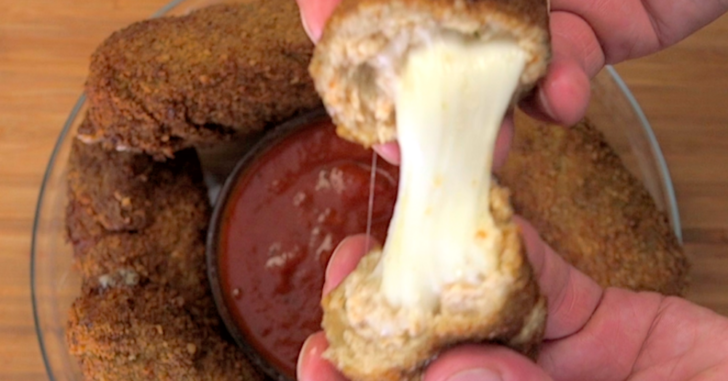 We all know the goodness that is crunchy, crispy, ooey-gooey mozzarella sticks, and I'm sure we all thought it couldn't get any better than that…but it did. We were trying to come up with something fun and yummy the other day, but wanted a recipe that would be a little more filling and provide something more substantial than your average mozzarella stick, so we came up with these: chicken mozzarella sticks.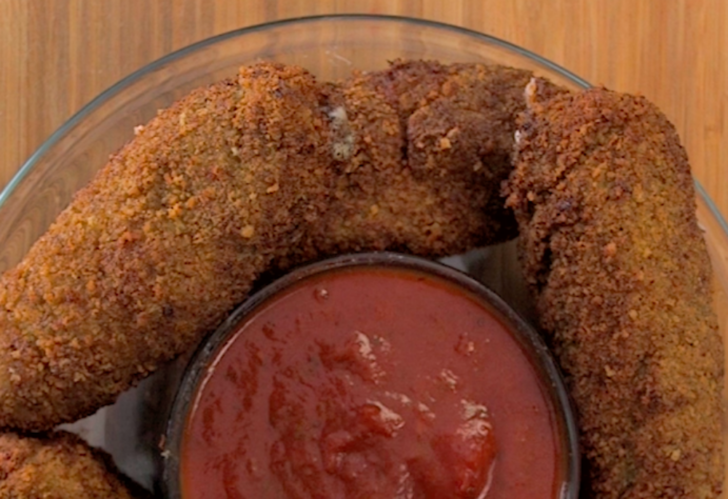 If you need a second to wrap your brain around that, we completely understand. We didn't want to get our hopes up too much when frying these up, since we didn't know how they would turn out, but they were amazing! The chicken was tender and delicious, and the cheesy center was definitely the best part of our day. If you're at all a fan of mozzarella sticks, you have to try these – they'll blow you away!
Chicken Mozzarella Sticks
Ingredients
1 pound ground chicken
6 cheese sticks
2 cups seasoned breadcrumbs
1 cup flour
1 egg
1 tablespoon water
1/2 teaspoon cayenne pepper
1/2 teaspoon oregano
1/2 teaspoon garlic powder
1/2 teaspoon onion powder
vegetable oil, as needed
kosher salt and freshly ground pepper, to taste
Preparation
Place ground chicken in a large bowl and season with cayenne, oregano, garlic powder, onion powder, and salt and pepper. Mix together using your hands or two forks.
Set up your workstation by mixing egg with 1 tablespoon water in one bowl, placing flour in another bowl, and seasoned breadcrumbs in a third bowl.
Take 1 cheese stick and roll it in flour. Shake off excess, then dip cheese in egg wash.
Drip off excess egg, then take a handful of ground chicken and wrap it around cheese stick, making sure ends of cheese stick are covered and sealed completely.
Once you've covered cheese with chicken mixture, roll each in seasoned breadcrumbs until fully coated. Repeat with remaining cheese sticks.
Heat 2-3 inches of olive oil in a large pot over medium-high heat to 350º F.
Fry cheese sticks for 2-3 minutes, or until golden brown.
Transfer to a paper towel-lined plate to drain, then serve immediately and enjoy!
SKM: below-content placeholder
Whizzco for 12T