We are going to go ahead and assume that anyone who happens to be reading this is in the same boat that we are. This whole "fans having a switch thing" has eluded us entirely. Our first instinct was to assume that we were the ones who didn't know what was up. As it turns out, we are not alone in this.
"Why is this switch important and why should we care what it does?" you may be wondering. Well, the switch serves to determine if your ceiling fan blows hot or cool air. That's right, it's not just for a summer cooling fan. We are all familiar with the summertime fan function. The fan spins counterclockwise, the cool air is pushed downwards and we get to enjoy some much-needed relief.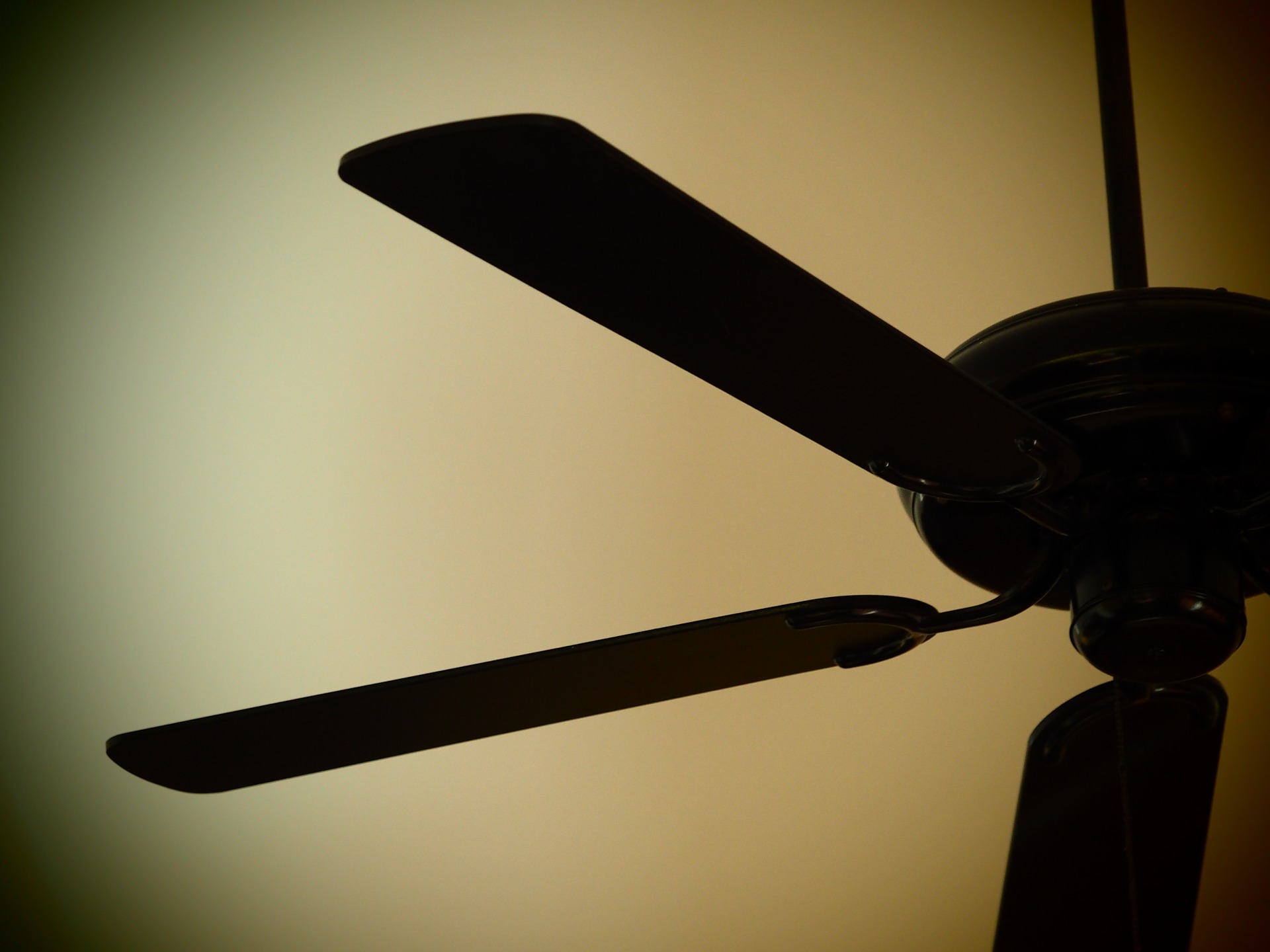 The part that is blowing everyone's minds has to do with the wintertime aspect. If you flip the switch once the weather gets cold, the warm air from your heating system is pulled upwards. Since this air typically rises back down, this is a nice bonus. We tried this hack already because it has been getting chilly at night in our bedrooms.
It's perfect for those nights when you want to snuggle up with the big blanket and feel the warm air on your face. You are only going to have one problem when it is all said and done. When it is time to get up in the morning, it is going to be really, really hard to do so! We do suppose that there are worse problems to be dealing with at the moment, so we are counting our blessings.
In the meantime, be sure to share this awesome hack with your friends and loved ones. It doesn't matter if they are residing in a warm-weather climate or a colder locale. We could all stand to benefit from this one, for sure. This is type of good news that we cannot wait to spread far and wide. Share away, people!
SKM: below-content placeholder
Whizzco for 12T