Who needs spaghetti when you've got a meatball casserole that's this good??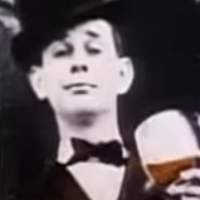 Chris Foster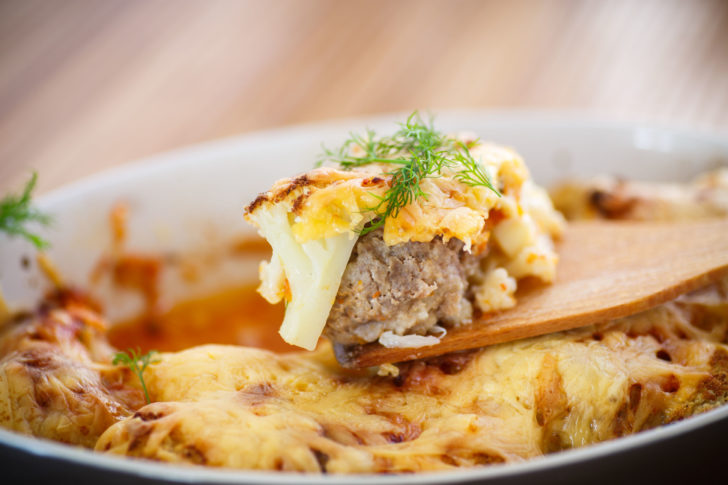 Meatballs are one of things our family requests the most, so they see a lot of action throughout the year. Whether it's with spaghetti or on their own (as they're traditionally served in Italy), we love trying new ways to make and serve these flavorful bites, and this casserole just jumped to the top of our "favorites" list.
So, along with the perfectly seasoned and cooked meatballs, we've also got the veggie-of-the-moment, cauliflower, thrown in there as well. The result is a filling dish that's packed with protein and nutrients, and that the whole family loves…it's like the fact that there are veggies in it doesn't even register with them!
Cauliflower And Meatball Casserole
Serves 6-8
Ingredients
Meatballs:
1/2 pound ground beef
1/2 pound ground sausage
1 large egg
1/3 cup seasoned breadcrumbs
1/3 cup parmesan cheese, grated
1/2 teaspoon dried basil
1/2 teaspoon dried oregano
1/4 teaspoon red pepper flakes
kosher salt and freshly ground pepper, to taste
Cauliflower:
4 cups cauliflower florets
3 1/2 cups tomato sauce (homemade or store-bought)
1 1/2 cups mozzarella cheese, grated
3/4 cup parmesan cheese, grated
2 1/2 tablespoons olive oil
1/2 teaspoon dried basil
1/2 teaspoon dried oregano
1/4 teaspoon red pepper flakes, optional
kosher salt and freshly ground pepper, to taste
fresh dill, garnish, optional
Directions
Preheat oven to 425º F.
In a large bowl, toss together cauliflower florets with olive oil, red pepper flakes, salt and pepper until thoroughly coated.
Transfer cauliflower to a large baking sheet and spread out in an even layer, then set aside.
In a separate bowl, combine meatball ingredients and season generously with salt and pepper, oregano, basil and red pepper flakes.
Use your hands or two forks to mix everything together, then roll mixture into 1 1/2-inch balls.
Repeat with remaining meat and transfer finished meatballs to 1-2 baking dishes.
Place meatballs and cauliflower in oven and roast for 20 minutes, or until vegetables and meatballs are tender.
Remove everything from oven and lower temperature to 400º F.
Transfer meatballs to a large baking dish (or just drain fat from the dish you baked them in) and cover with roasted cauliflower.
Top with tomato sauce and remaining oregano and basil, then sprinkle mozzarella and parmesan cheese evenly over the top.
Place baking dish in oven and bake for 15-20 minutes, or until cheese is melted and bubbly.
Remove from oven, garnish with fresh dill, if using, and serve hot.
Recipe adapted fromFood52
SKM: below-content placeholder
Whizzco for 12T