Breakfast Recipe: Classic Plain Bagels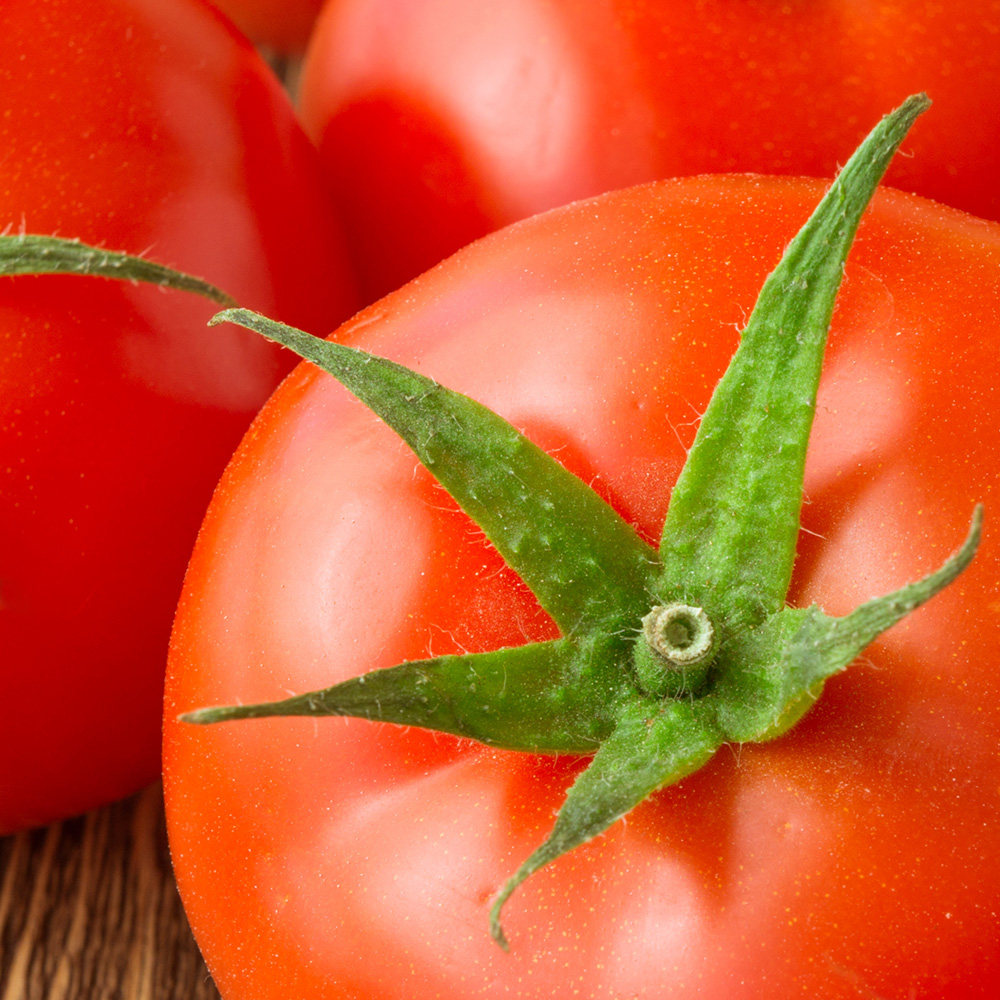 12 Tomatoes
If you're looking for something to fill you up in the mornings, why not try a classic bagel with cream cheese? These beloved breakfast breads became a staple in the American diet after they were brought here by Polish-Jewish immigrants in the early 20th century. It's that classic flavor we wanted to capture in today's recipe: the plain bagel.
A good bagel should properly balance the line between being dense without being too hard or too chewy. It should have a great, golden crust. We found today's recipe to perfectly fit that balance while still carrying that perfect flavor. The trick was getting the dough to be the right consistency: it should be kneaded so it's nice and elastic. To test, cut off a small piece of dough and stretch it between your fingers. If it immediately tears, you must knead the dough some more. Make a batch of these on a weekend, and enjoy a quick, easy breakfast for the rest of the week!
Plain Bagel Recipe
(makes 8 bagels)
Ingredients
1 1/2 cups water lukewarm
4 1/2 cups bread flour (or use high-gluten flour if you can find it)
2 teaspoons salt
1 tablespoon malt syrup (look innatural food stores. If you can't find it, use 3 tablespoons sugar)
2 tablespoons vegetable oil
1 tablespoon instant yeast
4 quarts water (for boiling)
1/2 cup honey (optional)
Directions
Combine 1 1/4 cups water, flour, malt syrup or sugar (depending on which you're using,) vegetable oil, and yeast in a mixing bowl.
Gently mix together until the dough just begins to come together, then mix harder until the dough is cohesive, smooth, and properly elastic (see note before the photo).
Transfer the dough to a lightly oiled bowl, cover with plastic wrap and a kitchen towel, and allow the dough to rise for 2 hours.
Punch the dough down, place it on a floured work surface, and use either a knife or a dough scraper to divide the dough into 6 pieces.
Roll each piece of dough so it forms a log about 6 inches long, then wrap the ends around so they overlap slightly and form circles. Slide your hand inside the circle with the seam at your palm and roll your hand on a or the work surface several times to seal the seam. Let bagels rest for 15 minutes.
Meanwhile, preheat the oven to 475F, lay out a wire rack, line a baking sheet with parchment paper, and arrange small plates with desired topping such as poppy seeds, onion flakes, etc.
Bring the 4 quarts of water to a boil in a large pot, and optionally add the honey if desired to make the bagels a little sweeter and slightly chewier.
Boil the bagels, three at a time, pressing down with the back of a slotted spoon to keep them submerged. Boil until the dough is lightly puffed, about a minute on each side, then transfer to a wire rack to drain. Repeat with remaining dough.
Dip the tops of the wet bagels into the toppings and arrange them on the baking sheet.
Bake in the oven until the bagels begin to brown (about 15 to 23 minutes).
Enjoy!
Recipe adapted fromKing Arthur Flour.
SKM: below-content placeholder
Whizzco