The best breakfast sandwiches often straddle the line between simplicity and indulgence. They are often the place where taste, laziness, and functionality meet up and make your tastebuds sing.
I'll often knock over a quick bacon and egg sandwich as I rush out the door, rather than sit down to eat, and trying to get the kids to stay still is often impossible. If the whole crew is around at my place, then a sandwich saves plates and clean up too.
If you are looking to find the healthiest breakfast sandwich options then this list may not be for you. However, if you love a tasty breakfast experience bundled between two bits of bread, then read on!
1. Bacon, Egg, and Cheese Biscuit Braid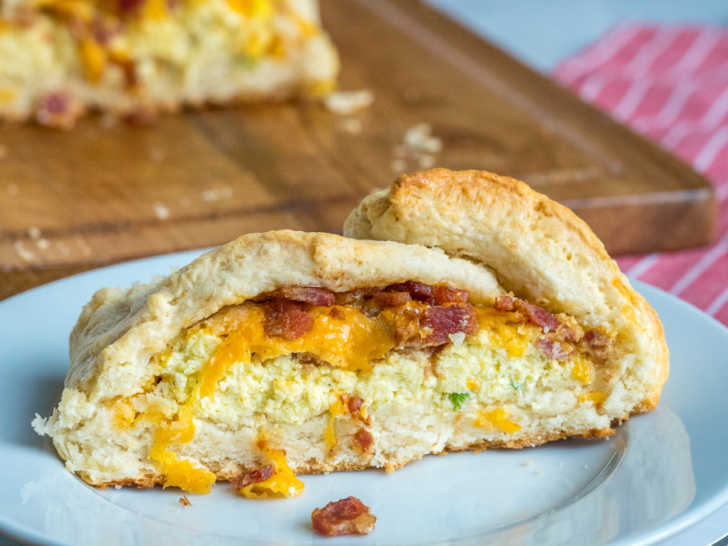 This bacon, egg, and cheese biscuit braid is outstanding in taste and look, with the capacity to feed your whole household at a fraction of the cleanup.
I must admit that I had never considered making a shareable breakfast quite like this. I usually get in the kitchen, cook up a whole batch of stuff and then let the hounds loose, which leads to a lot of mess.
The other cool thing is that you can section off your braid to suit the tastes of your household. For example, my eldest son is autistic and gets stuck on flavors and textures, often for months at a time, which often necessitates a different approach in the kitchen. Being able to personalize a section of braid makes him feel included without having to do up an entirely different meal.
2. Bell Pepper, Fried Egg and Halloumi Breakfast Sandwich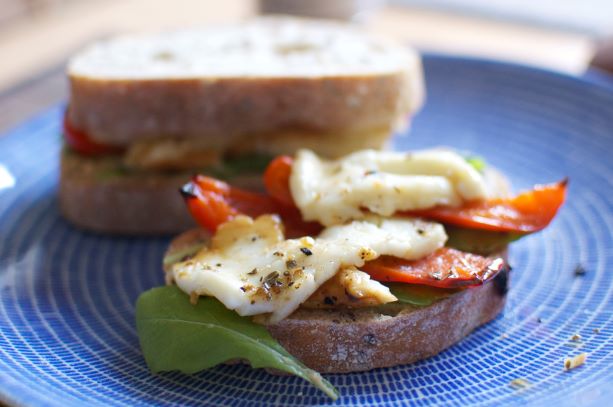 Of the many different cheeses I love to cook with, halloumi could be my favorite. It's great when grilled or barbecued (with fresh lemon juice) and can combine with just about any meat or vegetable to provide an added dimension.
When combined into a sandwich with spinach leaves, bell peppers (or tomato), a squishy fried egg, and spicy mayo, you've got a decadent vegetarian breakfast sandwich option to change things up from the norm.
If you want to add a healthy meat option, grilled chicken (cooked simply with salt and pepper) adds a juicy and tender protein component.
Try this sandwich once, and I promise you it won't be the last time.
3. Pancake Sandwich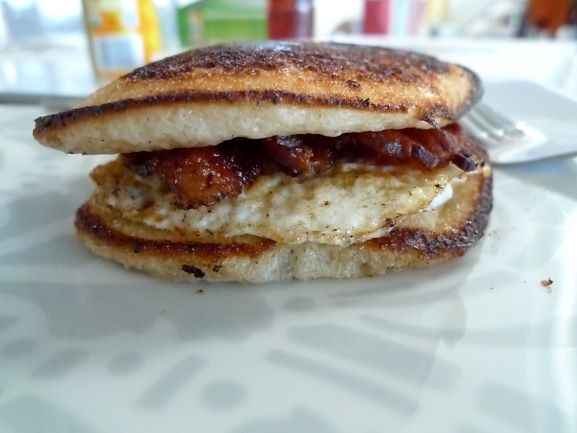 Sure, this is not a healthy option, nor can you grip this chunk of magic in both hands, but a pancake sandwich is an amazing blend of sweet and savory flavors.
Now, I cheat (a lot) and use those shakeable bottled pancake mixes, but you can make them yourself with the skill and inclination.
Take a couple of fluffy mid-sized buttermilk pancakes, and use them like two pieces of bread.
Pack eggs of your choice (an explosive poached egg for me), a rasher of bacon or three, and a nice slice of cheddar cheese between the pancakes.
Then, pour some maple syrup or honey over the top of your sandwich, and enjoy!
4. Waffle BLT Breakfast Sandwich
After leaving the humble BLT off my list of best sandwiches in the world (the BLT is either a flashy bacon sandwich or an underdressed club) I won't make the same decision this time, albeit with a bit of a twist.
Our waffle BLT Breakfast Sandwich recipe is an absolute delight, crafting a memorable sandwich with frozen waffles you can drag out of your freezer.
You can experiment with some saucier options than a standard aioli to make these BLTs a bit more adventurous, I enjoy a creamy hot sauce version that can make your eyebrows climb with warmth and flavor.
It's the type of breakfast sandwich that will have people dropping in unexpectedly on the weekends, either invited or not!
5. Breakfast Sausage Sliders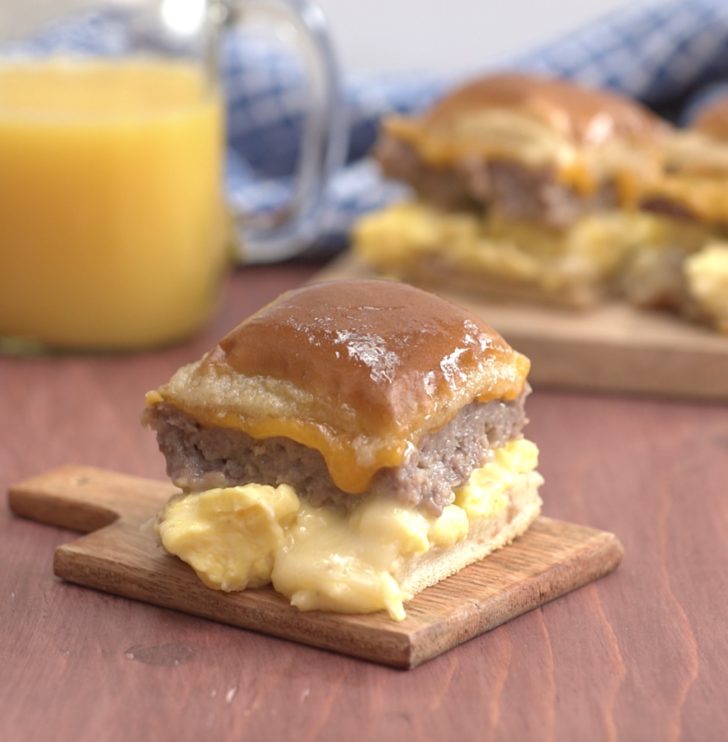 Our breakfast sausage sliders recipe is another smart option to feed a group quickly and efficiently.
It tastes great and is filling, and like many of our best breakfast sandwiches can be built upon for personal taste with the addition of other ingredients.
24 individual sliders can be done on just two levels of a small oven, catering to big and small appetites with little mess or fuss, and it can be easily adapted for a smaller group.
6. Fried Chicken Sandwich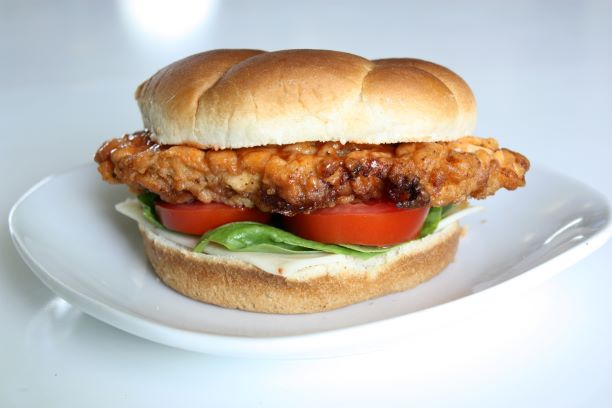 I'll take just about any chance to have a fried chicken sandwich for breakfast – they make a delightful change of pace for family meals provided that you don't eat them everyday.
Simple yet sensational, fried chicken can take your on-the-go fried breakfast to another level of taste and enjoyment.
I like to give mine some extra ballast by adding a and a soft yolk fried egg, a piece or tomato, and a little cayenne or habanero hot sauce (mayo works too).
It may not be the healthiest breakfast option for you to take, but when your chicken sandwich tastes like this one, I'm sure you can make an allowance for your taste buds' happiness.
7. Bacon, Eggs, and Crispy Hash Brown Sandwich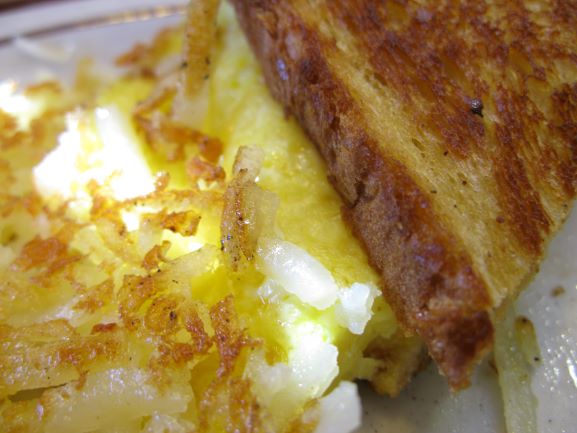 A killer crispy hash brown is one of breakfast's simplest pleasures. When you combine it with bacon and eggs (cooked your way) and put it between two sourdough or rye bread slices, you've got a tasty doorstop sandwich.
I like to call my version of this sandwich the kitchen sink sandwich, because I go over the top by adding tomato, spinach leaves, and sausage as well – effectively making it a sandwich with everything in it but the kitchen sink!
It's a great riff on a breakfast with-the-lot, and especially effective if you're on the move, or want to save some for later!
Conclusion
A good breakfast sandwich is a wonderful thing. You can make a few creative choices and not get judged harshly, and the health standard you might set for yourself could be changed for a bit.
What kind of delicious sandwich do you like to make for breakfast?
SKM: below-content placeholder
Whizzco for 12T