A quick, healthy way to mix up bright veggies and fridge leftovers for light meals.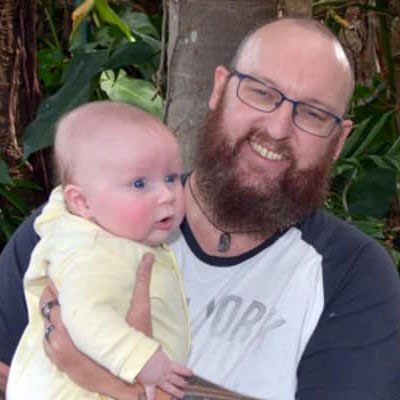 Jono Elderton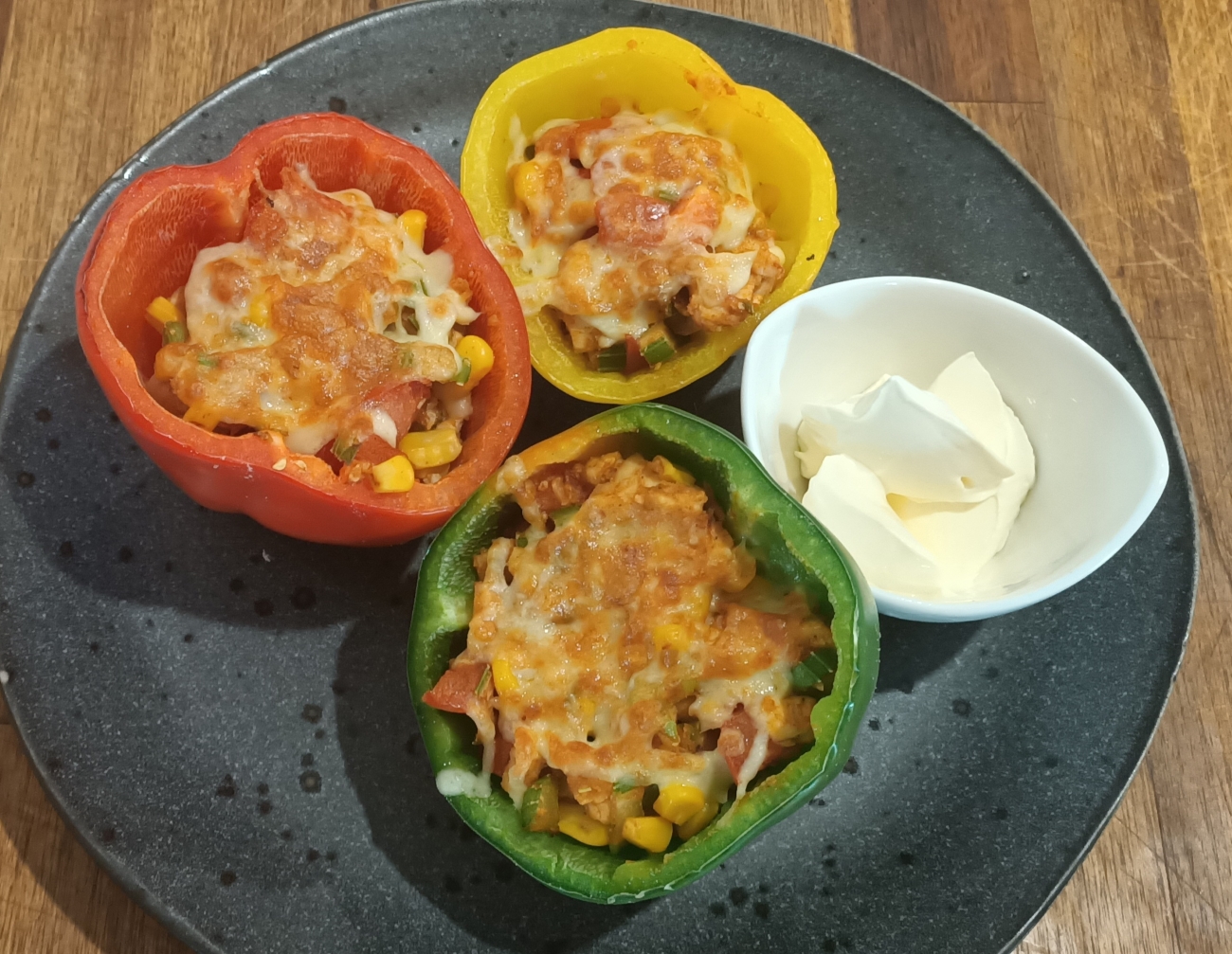 I love making delicious and colorfully stuffed peppers, even more so now that I have an air fryer.
Using an air fryer takes an already simple process and cuts the time taken to deliver well-cooked, healthy stuffed peppers without the need to watch them closely.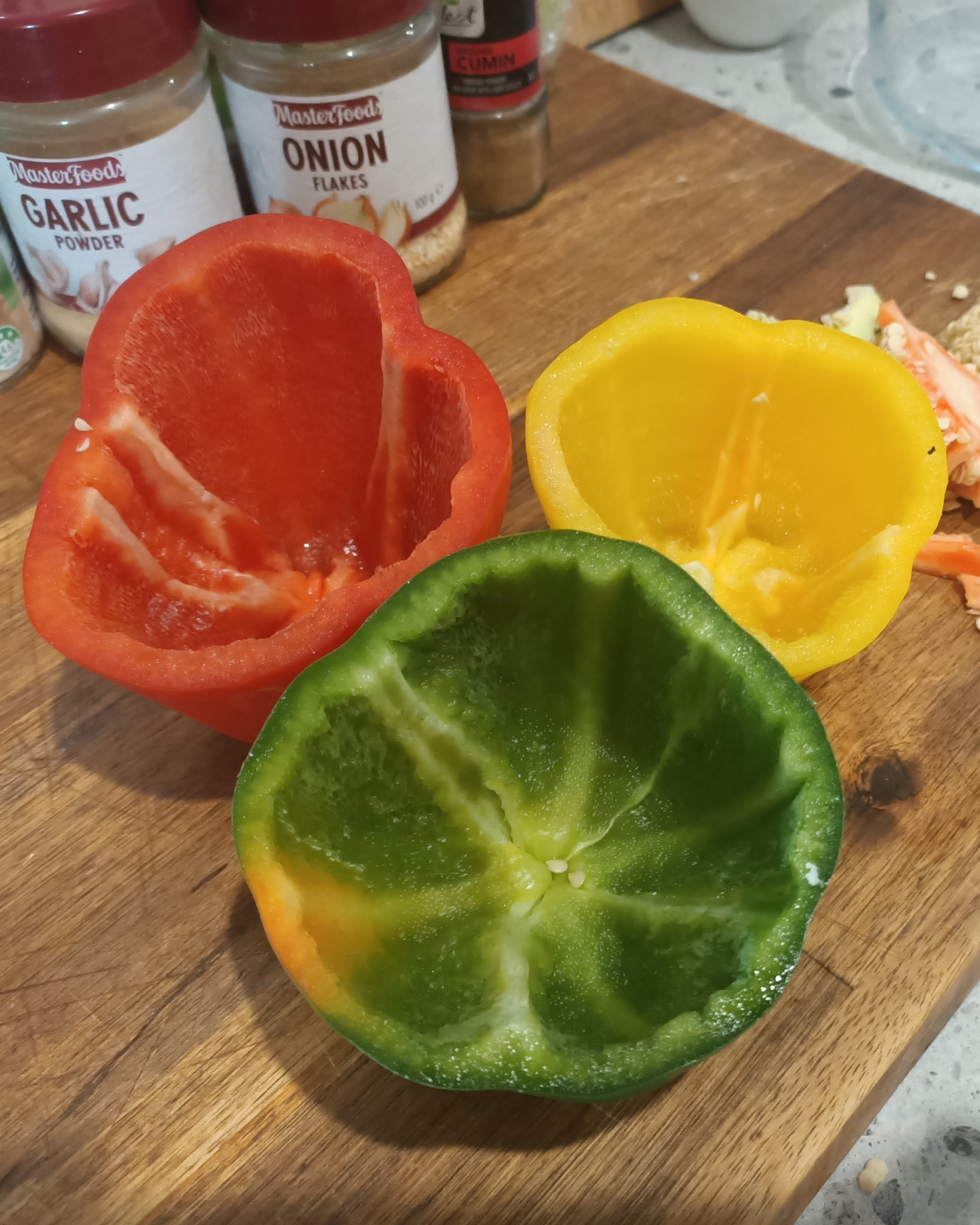 This recipe for air fryer stuffed peppers is super easy, yet extremely versatile. Feel bold and innovate as you like to create a range of brilliant pepper bowl flavors that utilize different meats, veggies, and spices, or the alternate protein of your choice.
Filling these vibrant veggies with ingredients that you can find in the fridge is a simple, colorful way of adding an enjoyably tasty starter to your meal plan or healthy snack routine, using leftovers and food that's already in the fridge and pantry.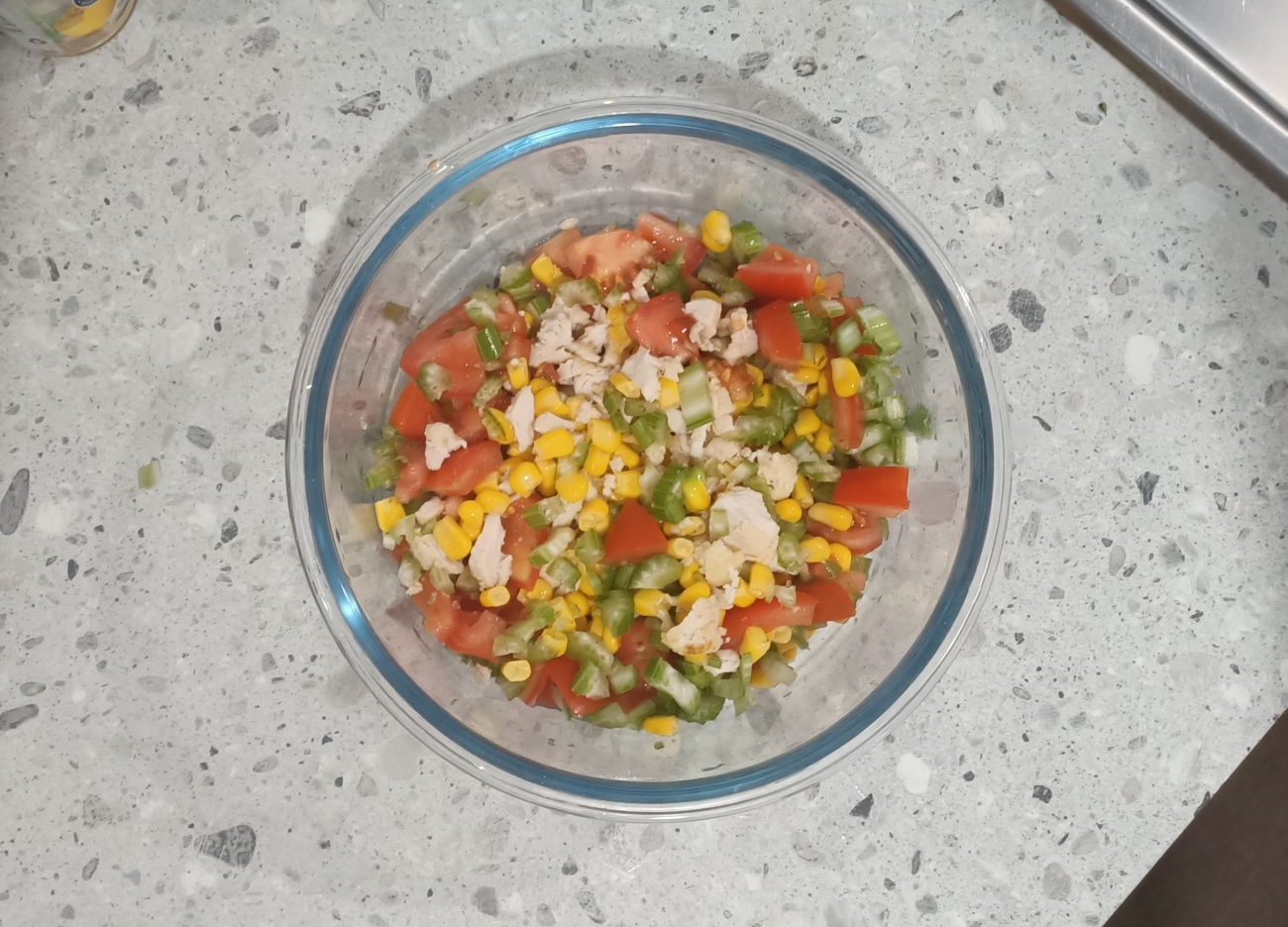 You can mix ingredients together and throw them straight in with the peppers for air frying, but I like to cook the mixture briefly before to soften things up, especially when there are items such as celery or carrots that are naturally crunchy and need a bit of extra heat.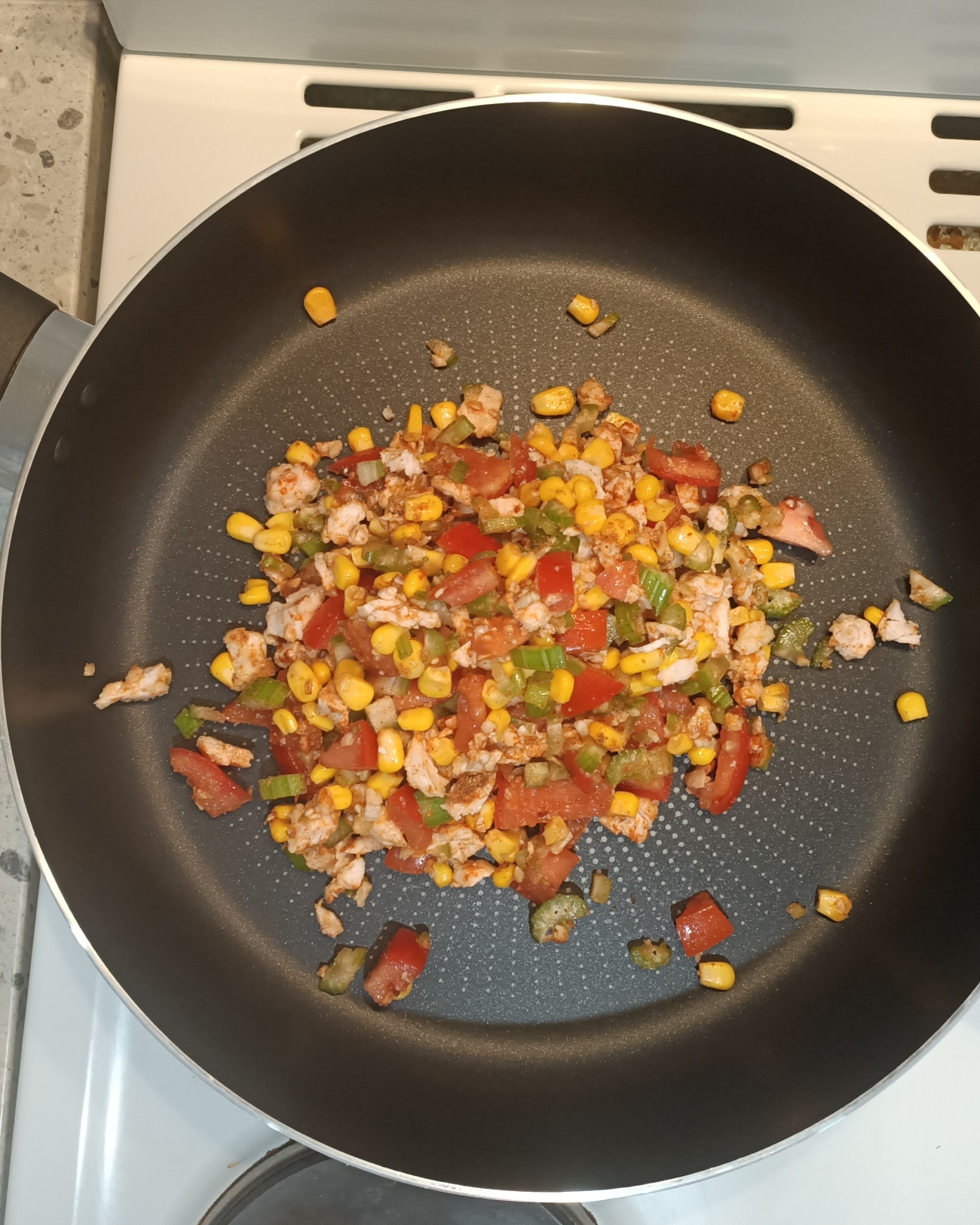 It's important to note that the length of time that you air fry your peppers does make a difference in how the bowls themselves taste. I prefer firmness in these flavorsome veggies, so keep the cooking time reasonably brief. Other people prefer a longer cooking process, which results in a softer bell pepper bowl that may need closer attention when it is time to plate up.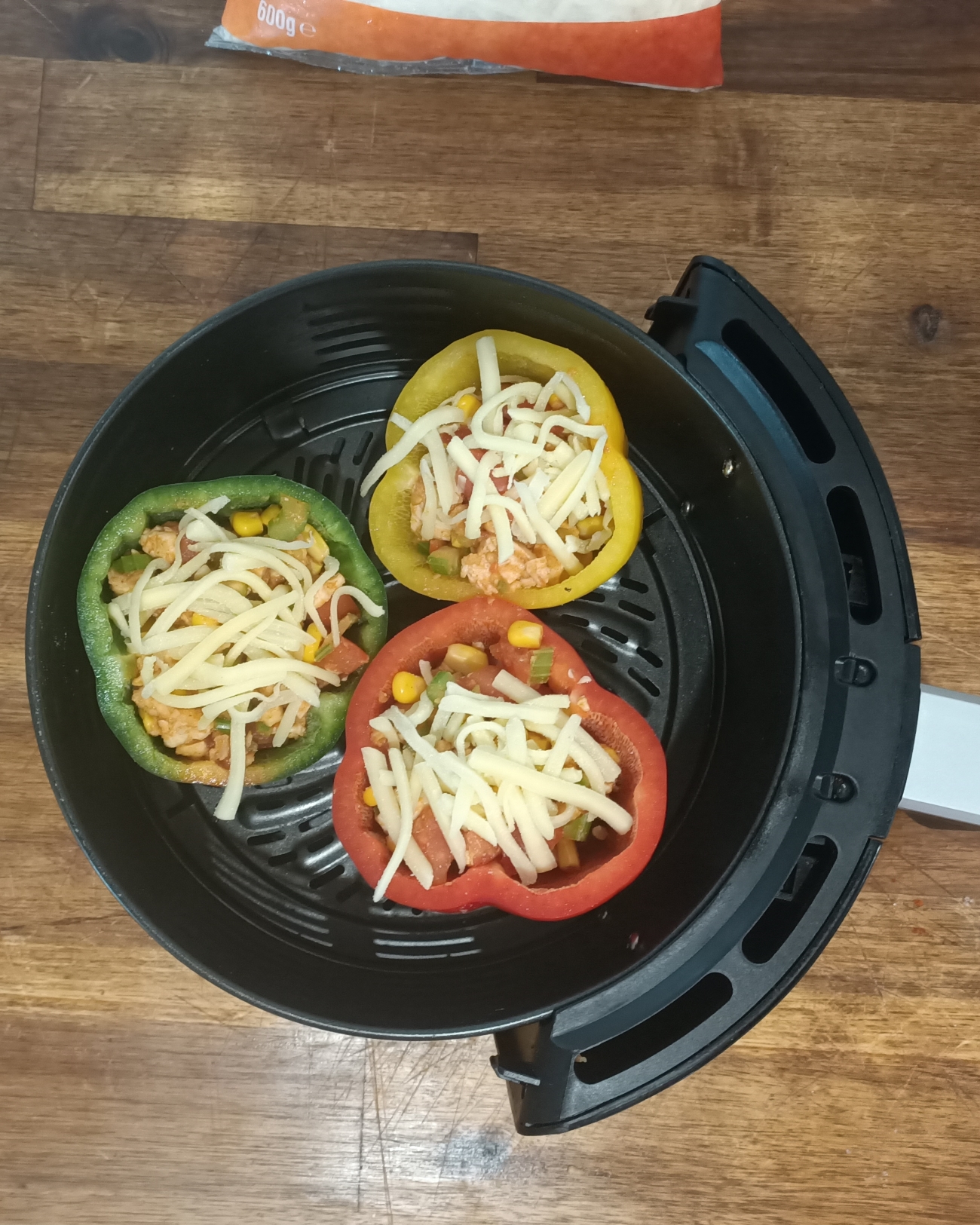 No matter how you like your peppers cooked, air fryer cooking allows for brilliant retention of flavor and seasoning, and as always, there's no such thing as too much cheese.
Air fryer stuffed peppers are great on their own as a lunch time meal or snuck, but they also work tremendously alongside grilled meat and salads as part of a larger meal.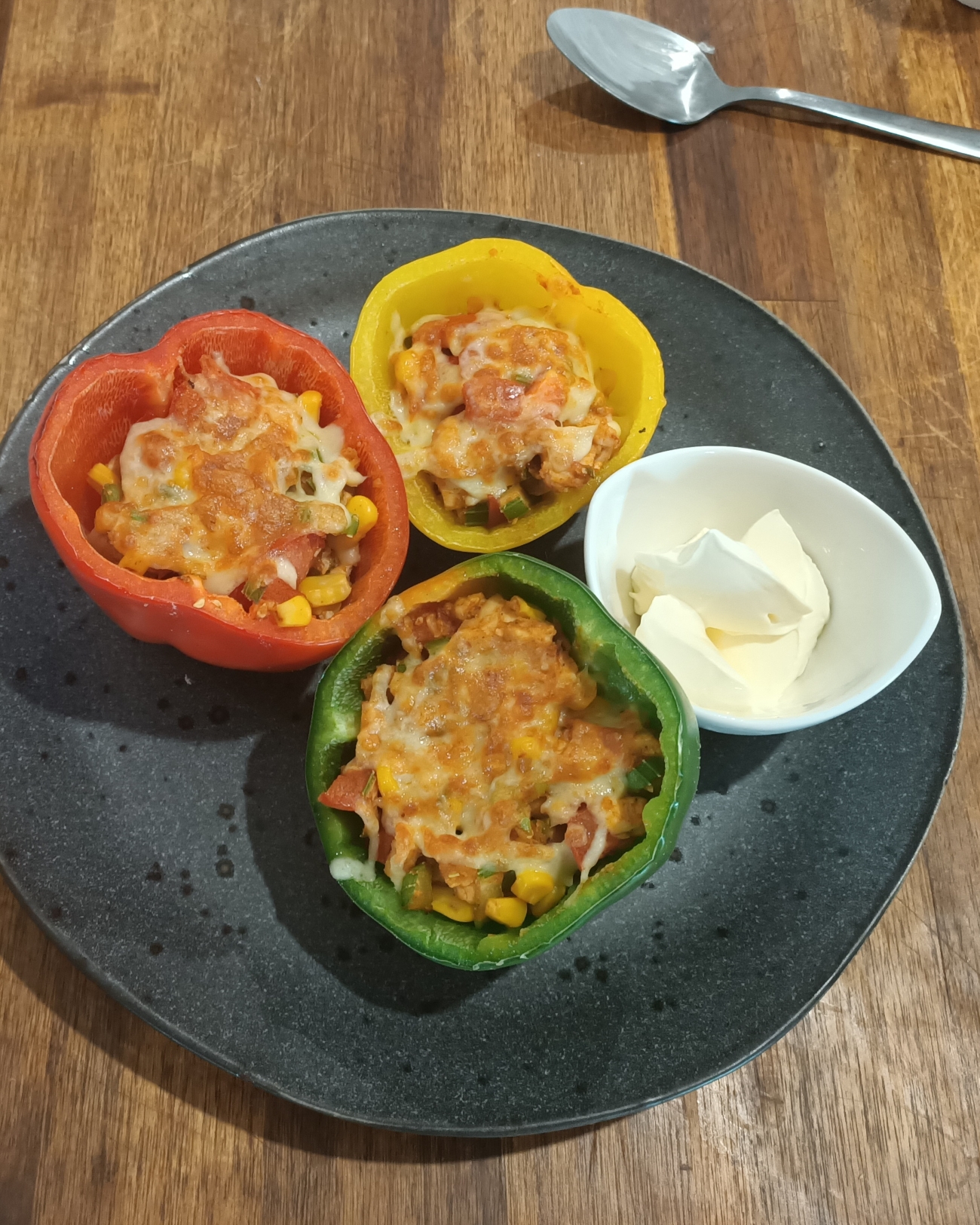 Super Simple Air Fryer Stuffed Peppers
Ingredients
4 bell peppers
1 cup pre-cooked chicken, finely chopped
2 oz tinned sweet corn kernels, drained
2 stalks celery, finely chopped
1 large fresh tomato, finely chopped
1-2 teaspoons sweet paprika
1 tablespoon garlic powder
1 tablespoon cumin
1 tablespoon Kosher Salt
1 tablespoon pepper
1/2 cup shredded cheese
Preparation
Remove the tops of each pepper, setting aside the lids, then completely hollow each pepper out.
Finely chop the chicken, celery, and tomato. Place into a mixing bowl with the corn kernels and spices. Stir combination until mixed thoroughly.
Place mixture into a preheated frying pan and cook for 2-3 minutes, or until celery has softened but hasn't lost color.
Remove mixture from frying pan and fill each pepper with part cooked mixture, but leave some room near the top.
Fill remaining space at the top of the peppers with shredded cheese, then place into the air fryer and cook for 5 - 8 minutes at 350°F.
Serve immediately with a garnish of fresh cilantro, sour cream, plus Kosher salt and pepper to taste.
SKM: below-content placeholder
Whizzco for 12T