Putting foods I used to cook in a large amount of oil through the air fryer instead is fast becoming one of my favorite kitchen adventures.
I've found that utilizing the air fryer cuts oil use down drastically and more often than not enhances the natural flavor of the food, especially when layering different tastes and textures.
Sure, there are trade-offs (you can miss that golden brown texture and crunch from traditional frying) but on the whole, air frying is an exceptional taste and health experiment.
One of my favorite air fryer creations is maple candied bacon. It's simple and delicious, and apart from a bit of post fryer cleaning up is easy to make effectively and efficiently.
You only need two, or three, ingredients. Bacon rashers, maple syrup, and chilli flakes. If you are not a chilli fan, you can leave it out, but I find a touch of heat creates a better contrast along with the sweetness of maple and salty bacon.
Below I'll lay out the maple candied bacon process with some pictures to show you how easy it is to do.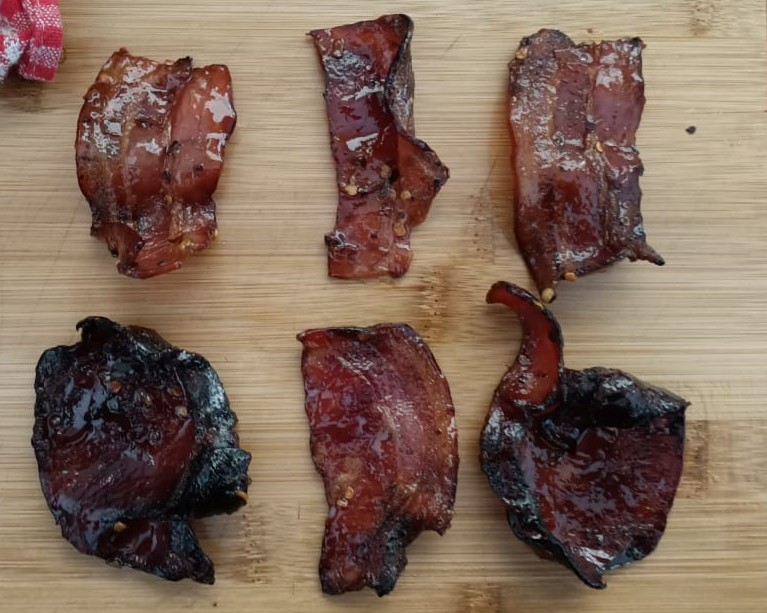 Instructions
1. Bacon rashers, maple syrup, chilli flakes. That's all you need.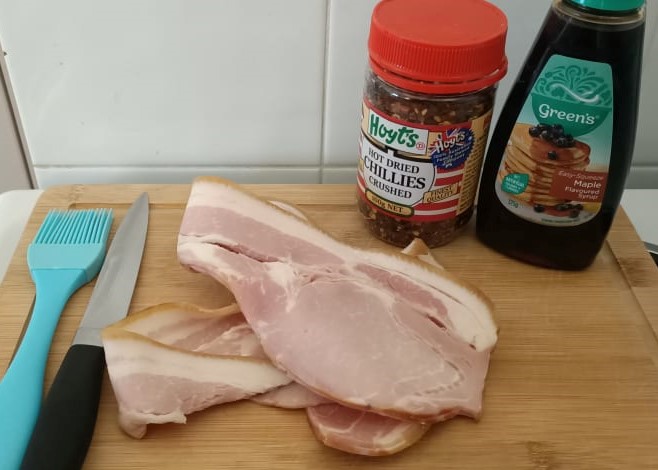 2. Cut your bacon into short strips. You can sacrifice a bit of the rind and fat, especially when doing the meaty bits. If you're doing this with the help of an air fryer accessory then you'll likely be able to make them longer and load more in.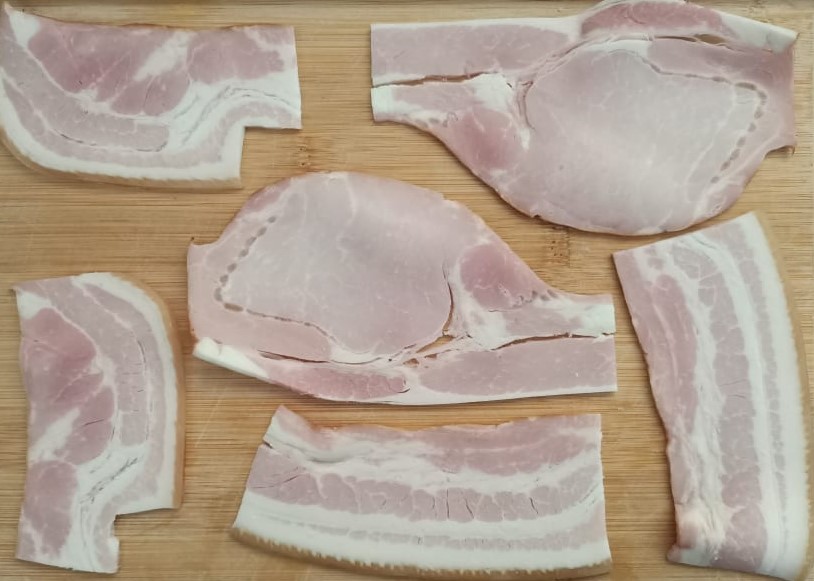 3. Paint your bacon with the maple syrup thoroughly on both sides. You don't need a huge amount, but want to make sure it's applied everywhere.
4. Sprinkle with chilli flakes. Don't overdo it, the flakes are to add some heat for depth and complexity, not take over the entire taste profile.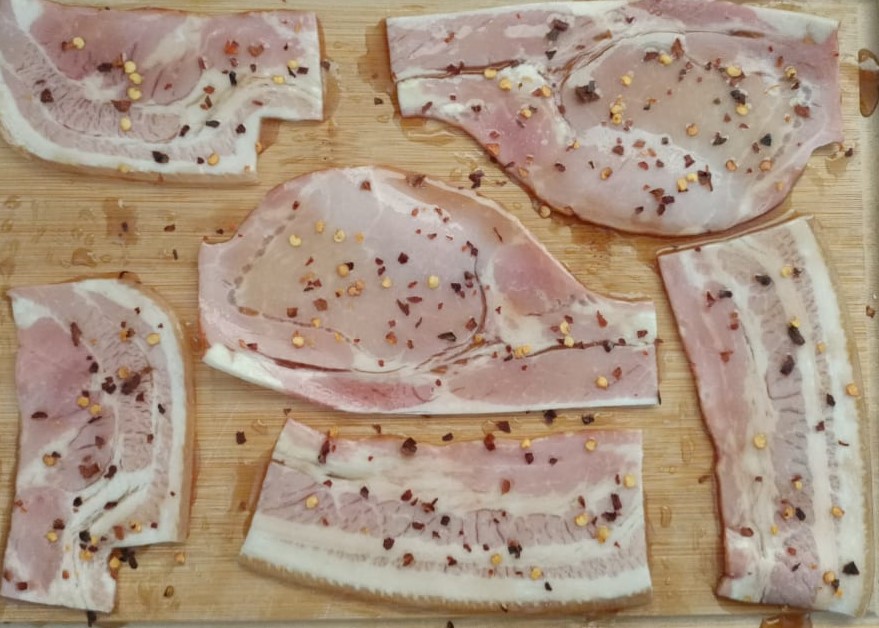 5. Cook bacon for 5 minutes in the air fryer at 300.
6. Take out the bacon, and paint again on both sides. Add some more flakes if they've come off. If you're cooking in batches this will allow you to change over.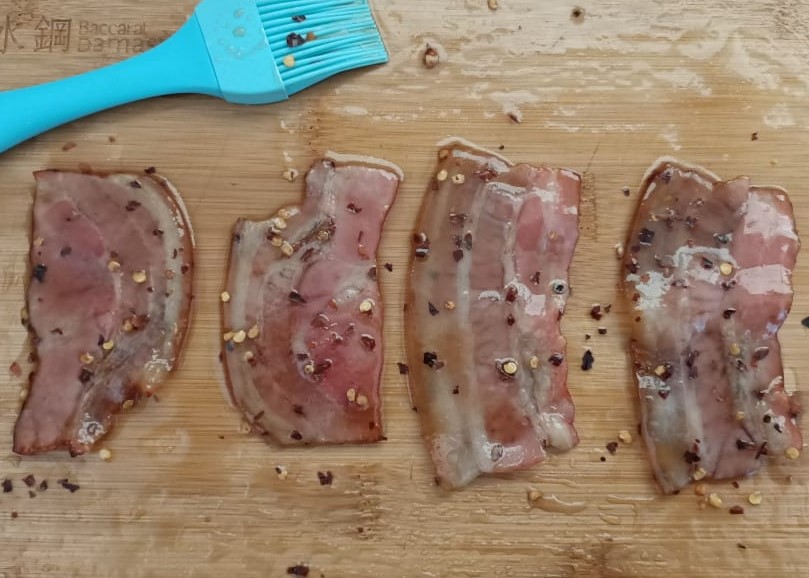 7. Cook again, for 7-10 minutes at 300°F. If you like your sweet bacon extra crunchy and a bit on the black side, keep it in for longer.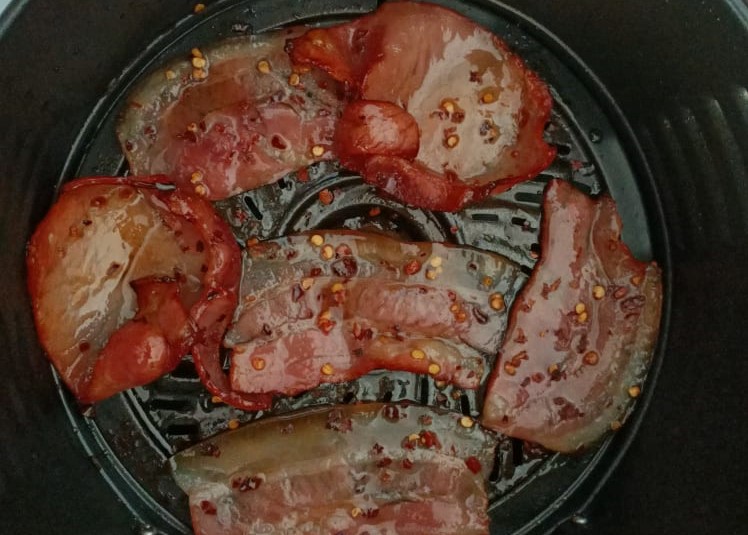 8. Take it out, plate the bacon, and serve immediately.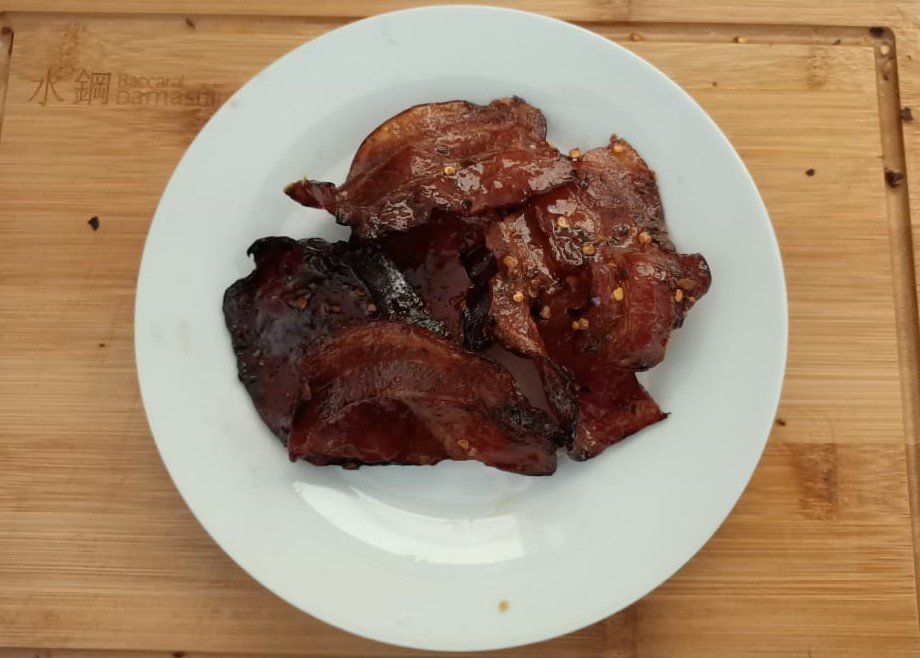 I like to eat my maple candied bacon by itself, but it works tremendously as a side for pancakes, eggs, or alongside omelets.
A Few Tips:
Don't pour maple syrup directly into the air fryer. Put it on your bacon first!
Clean your air fryer as soon as you can after eating. The quicker you clean up, the less effort you need to make in getting the candied maple syrup off your equipment
You can sub chilli flakes for a variety of herb flavors, but don't bother with salt or sweetness as they get lost in the bacon and maple syrup
You can use pre-cooked bacon. It makes the process shorter
I've yet to try this recipe with thick cut smoky bacon, but I think it may be even better!
SKM: below-content placeholder
Whizzco for 12T