The taste of deliciously deep fried cheese without any hassle or mess.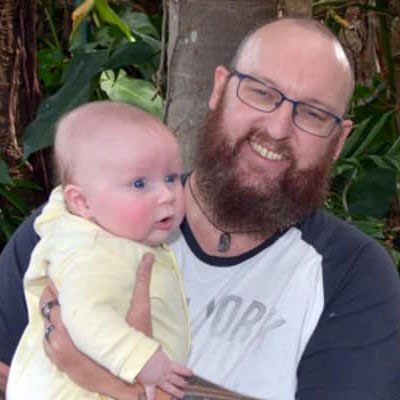 Jono Elderton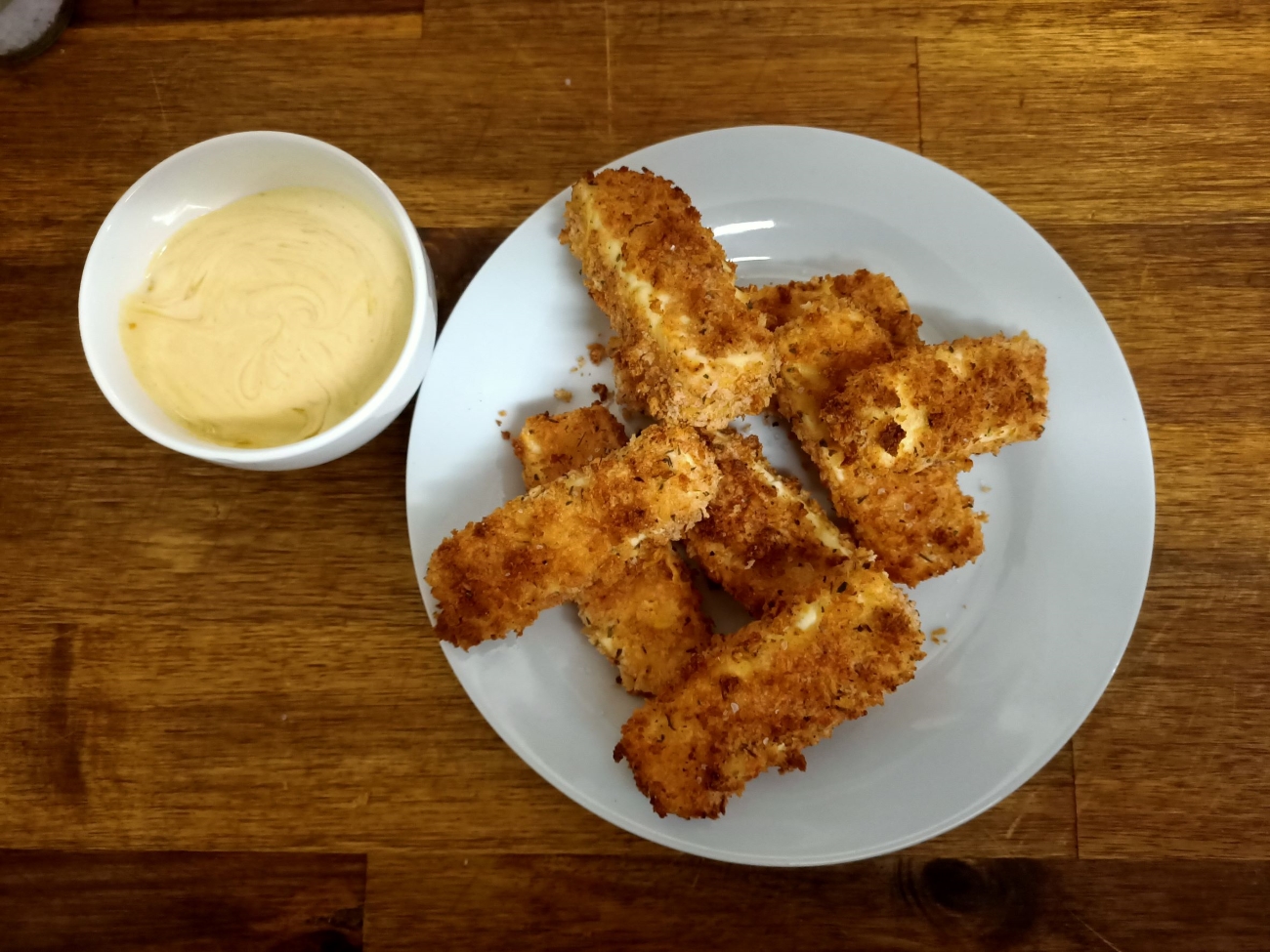 My wife and I are big fans of halloumi cheese. Our air fryer provides the perfect appliance in which to get creative with delicious cheese sticks, without them being messy and melty.
Halloumi is a firmer cheese from Cyprus, and is generally a mix of goat and sheep's milk. It is particularly tasty when grilled or fried to a golden crunch, and is versatile for all manner of dishes and salads, or by itself as an enjoyably simple starter.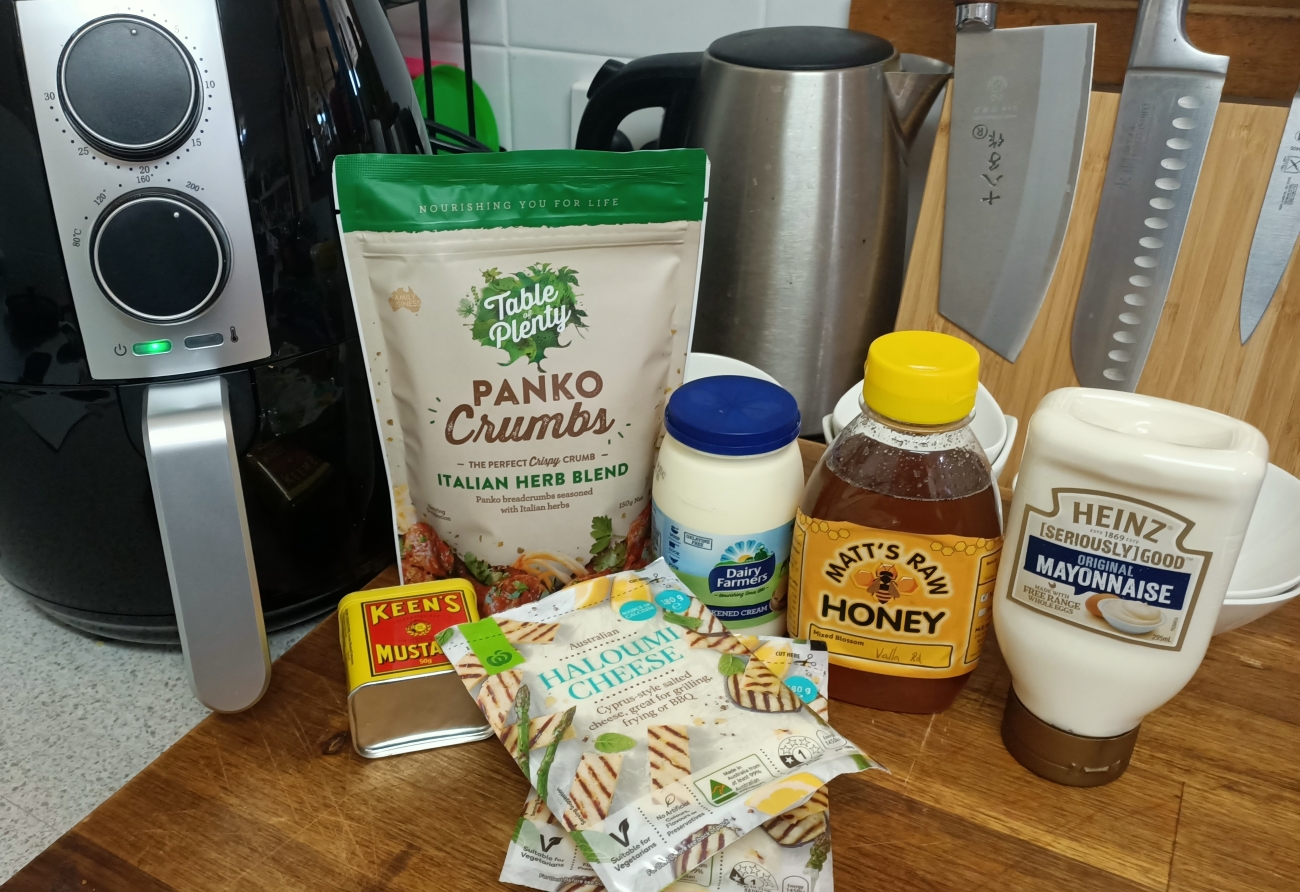 Air fryer crunchy Halloumi sticks combine the fantastic, salty cheese flavor with a perfect panko crunch on the outside. They need little to no oversight while cooking, yet taste and look like a restaurant appetizer.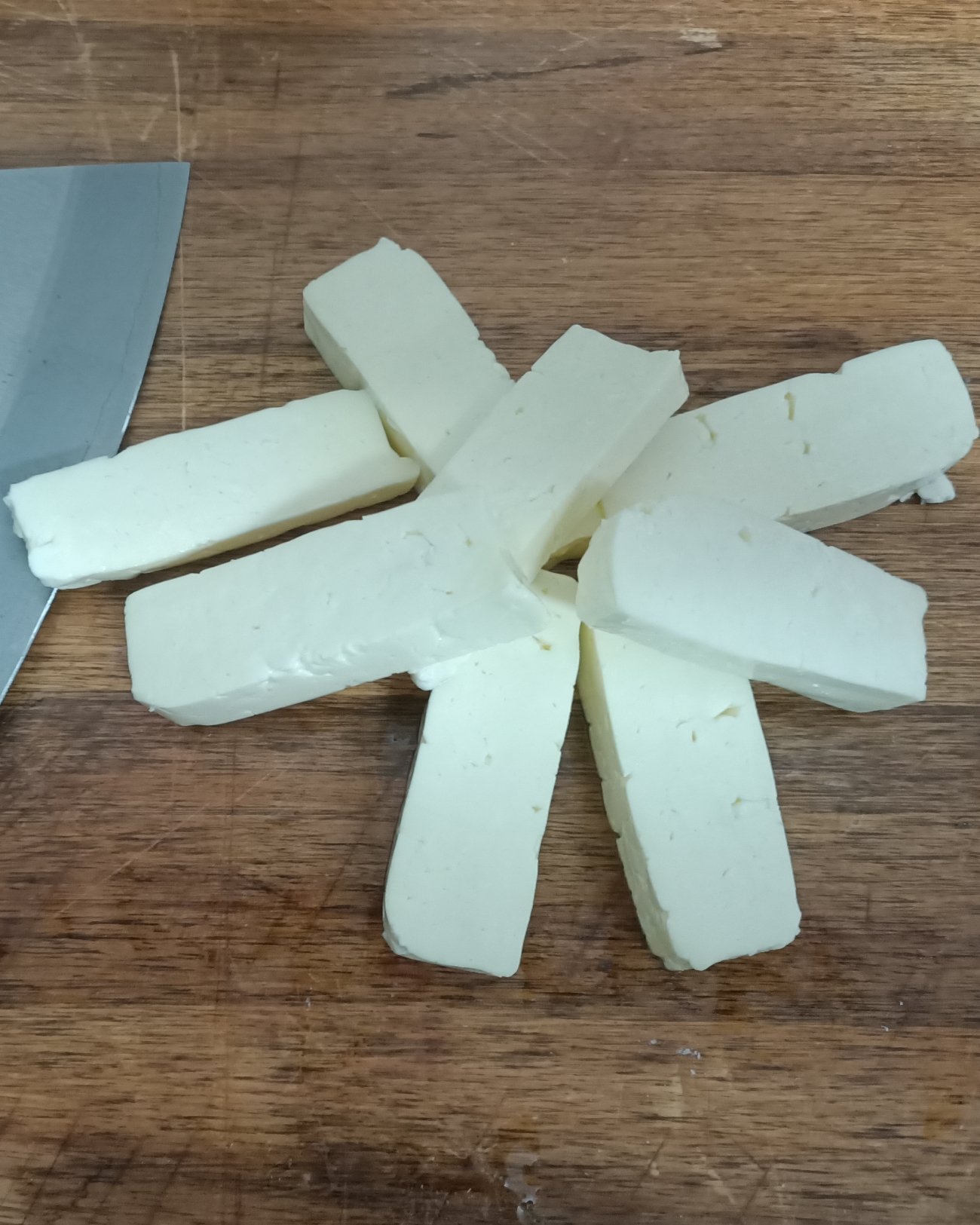 Halloumi maintains saltiness, has a brilliant consistency and high-temperature melting point, yet also takes on complementary flavors, such as lime juice, herbs and spices. When cooking for myself, I like to add some fresh citrus juice, rock salt and pepper when cooking it simply in a frying pan or on the barbecue.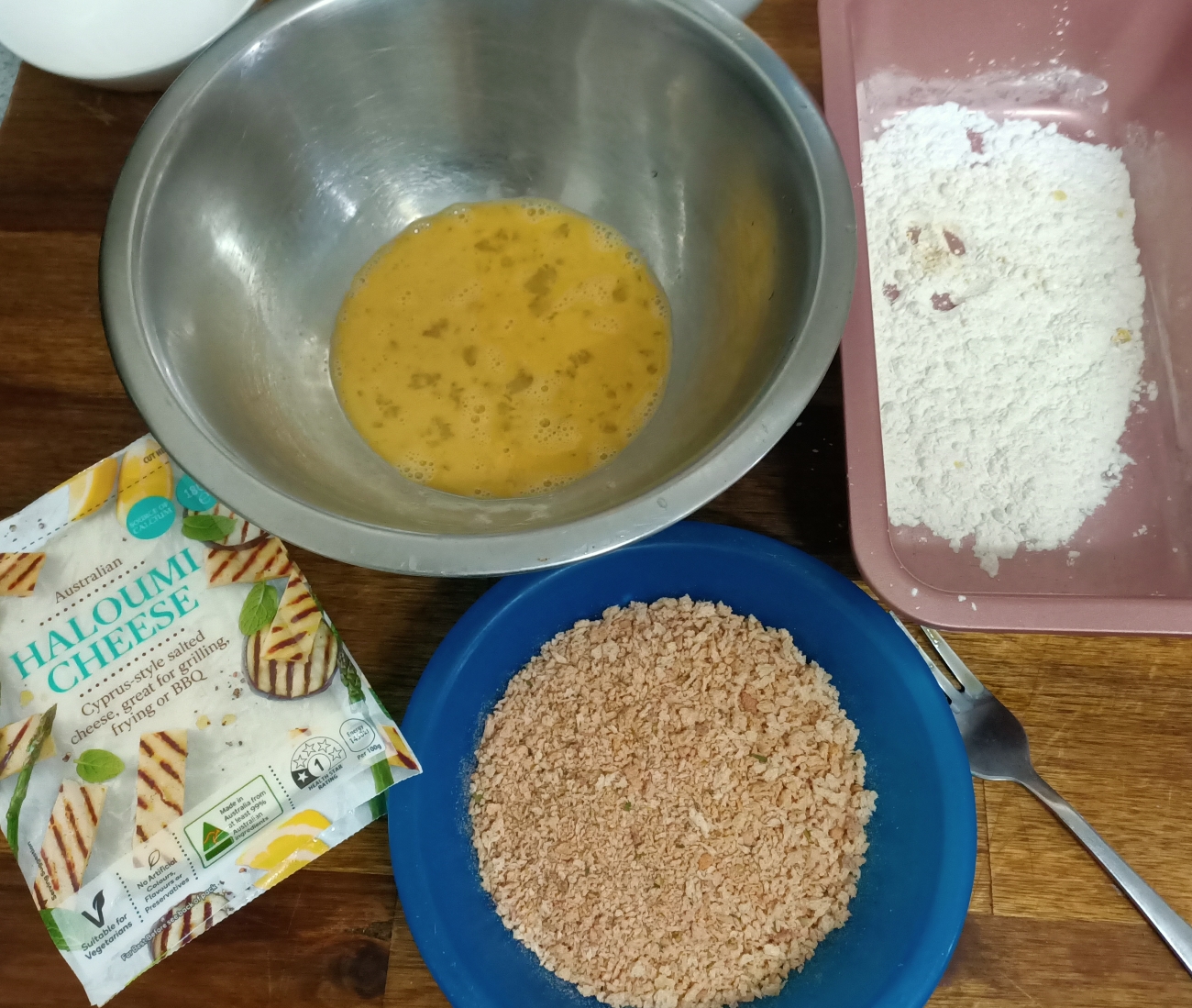 Golden fried, halloumi sticks are just as delicious as mozzarella sticks, if not more so. They are considerably less gooey and melty, which is not bad, just different. Halloumi doesn't need breading to be tasty, but when properly crumbed the layer of crunch and considerable flavor gained from seasoning takes them to a delicious new level.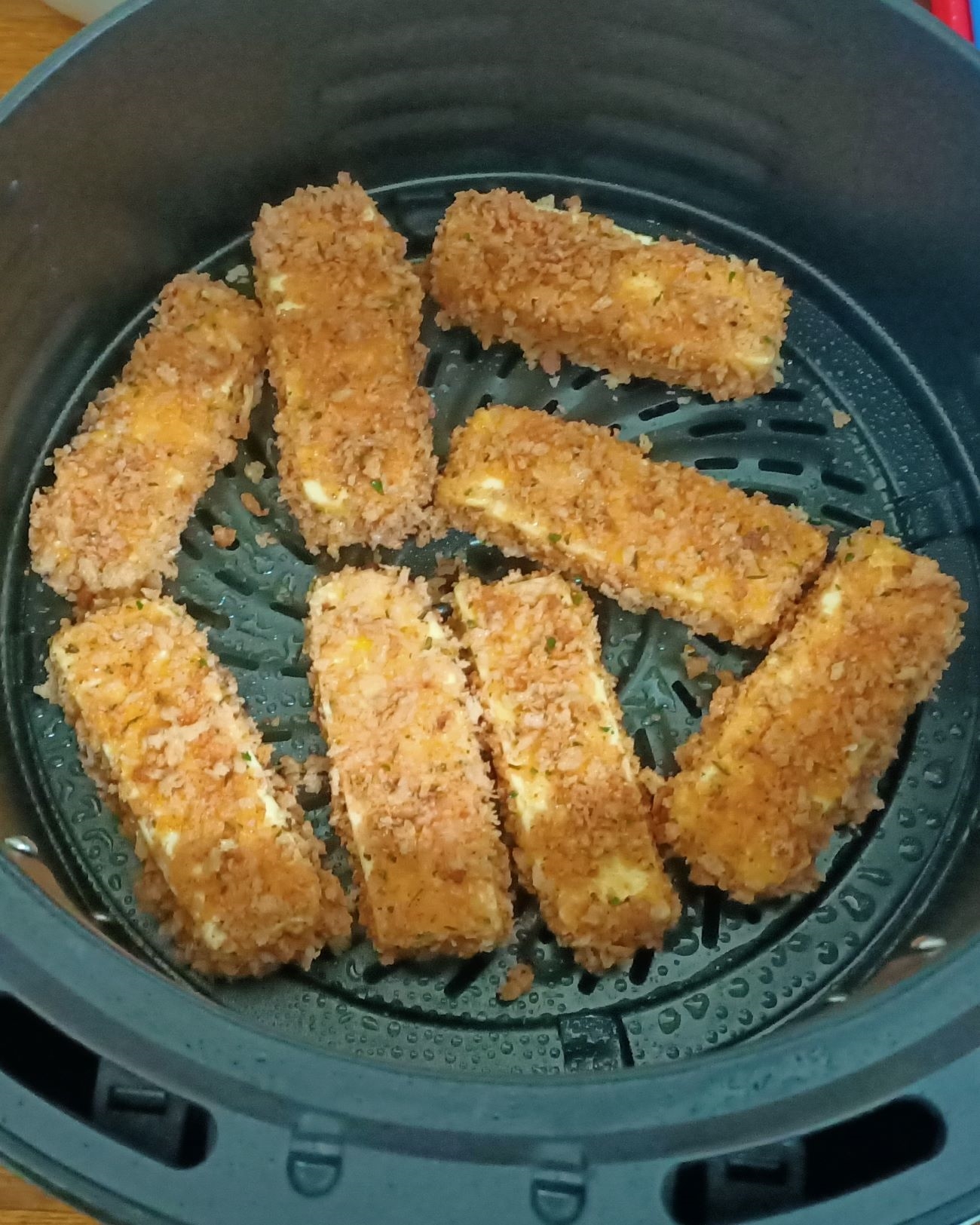 This recipe utilizes the crunch of panko breading, but I've also opted to make my own dipping sauce as well. You can easily opt go without a dipping sauce, or choose the store bought version you like, but crafting a flavorful drizzle to contrast the halloumi cheese adds another delicious facet to the dish.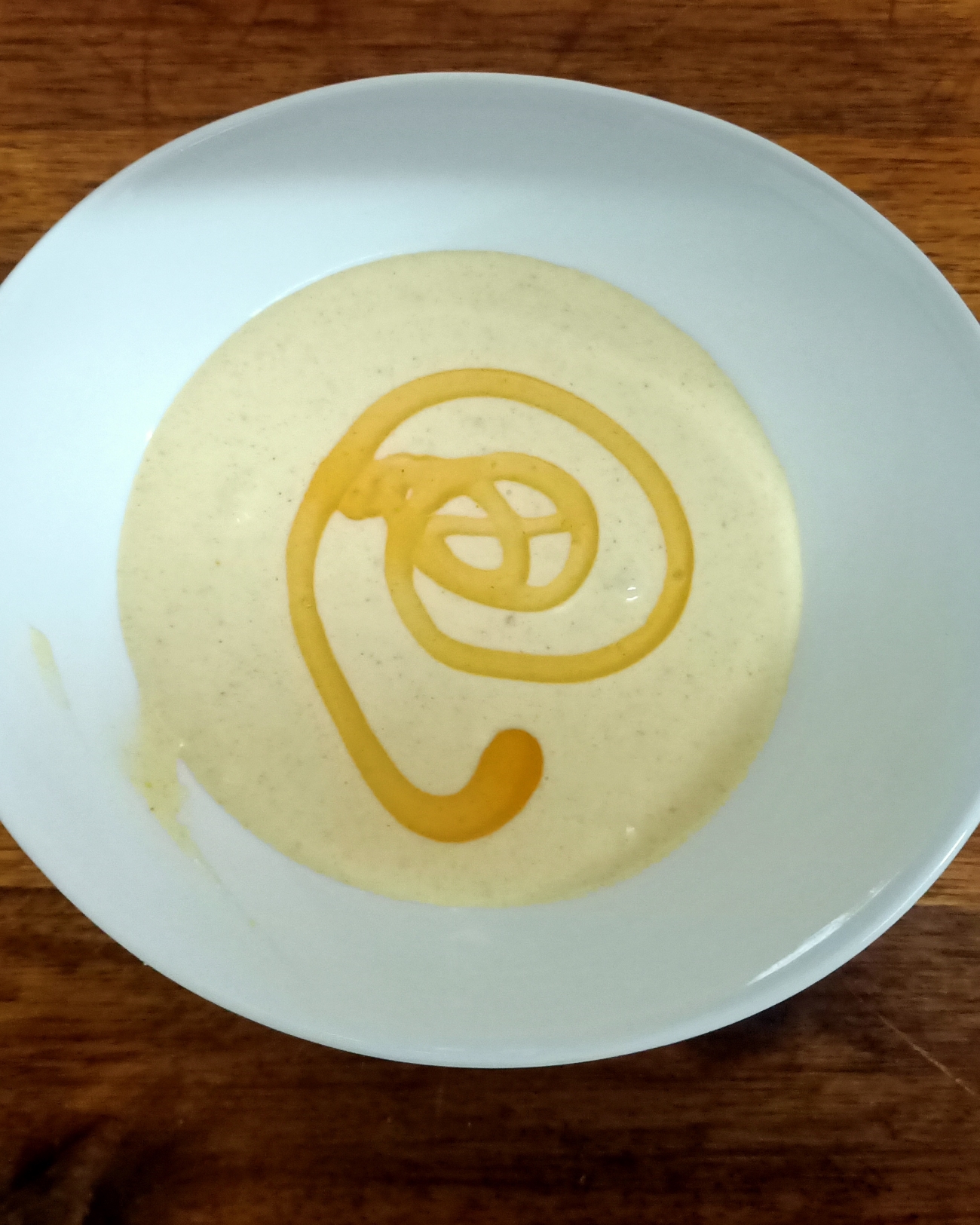 The honey mustard mayo recipe we've used here is our current favorite for enjoying with Halloumi sticks, but you can go many different ways to suit your palate, such as a habanero hot chilli sauce, or a more sensible salt and pepper option to enjoy with aioli and lime.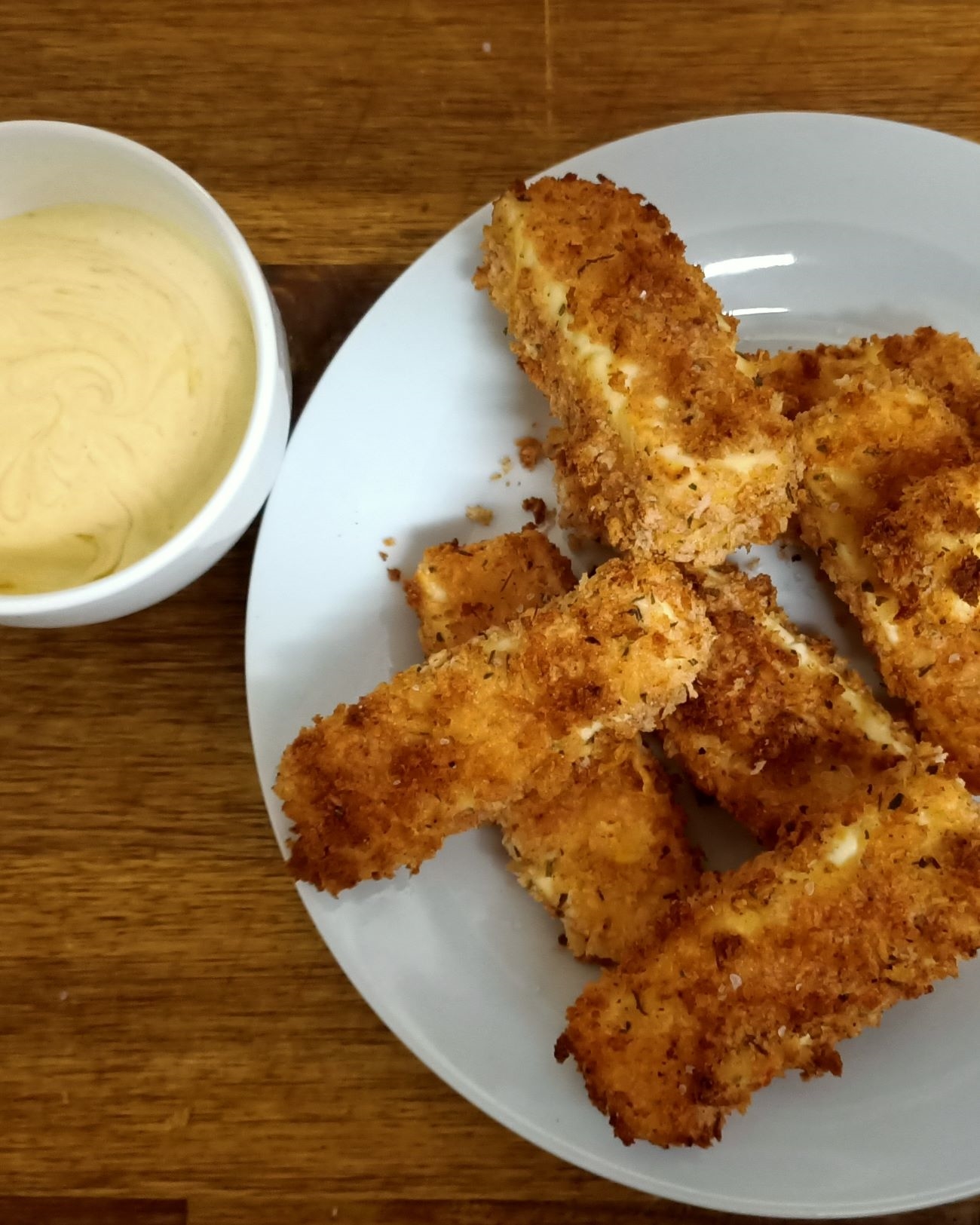 Crunchy Air Fryer Halloumi Sticks
Makes 8-10
10m prep time
10m cook time
For the Halloumi Sticks
1 lb halloumi cheese
2 tablespoons mustard powder
1 teaspoon onion powder
1 teaspoon garlic powder
1 teaspoon black pepper
1 teaspoon Kosher salt
1/2 half cup plain flour
1 egg, whisked
2 cups panko breadcrumbs
For the Honey Mustard Mayo
1/2 cup mayonnaise
1/4 cup heavy cream
3 tablespoons honey
1 tablespoon mustard powder
1 teaspoon sweet paprika
1 teaspoon garlic powder
Kosher salt and pepper, to taste
Preparation
To make the honey mustard mayo, place mayonnaise, cream, honey, mustard powder, onion powder, and paprika in a bowl, and stir until combined.
Place honey mustard mayo in the fridge for resting.
Cut halloumi into fingers no more than three inches long.
Combine mustard powder, garlic powder, onion powder, and salt and pepper in a bowl with panko crumbs.
Take two shallow mixing bowls, one for flour and one for the beaten egg.
Dip each halloumi finger into the flour mix, then into the egg, and then in the panko to coat thoroughly.
Place halloumi in a single layer in the basket of the air fryer, until the tray is full.
Lightly spray with oil, and then air fry at 350°F for 10 minutes, or until golden and crunchy. Turn once to ensure even cooking.
Remove halloumi sticks from air fryer and plate, adding Kosher salt and pepper to taste.
Remove honey mustard mayo from fridge and serve immediately with halloumi sticks.
SKM: below-content placeholder
Whizzco for 12T