A simple method to make healthy and delicious crunchy hand cut chips.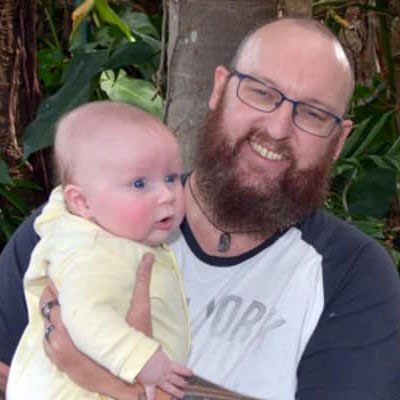 Jono Elderton
I love expanding my fried potato portfolio with delectable variations from store bought fries. Cottage chips are a terrific method of making home cooked tasty spuds. They balance sensational crunch and flavor with a healthier focus due to the air fryer's ability to dramatically cut down on oil.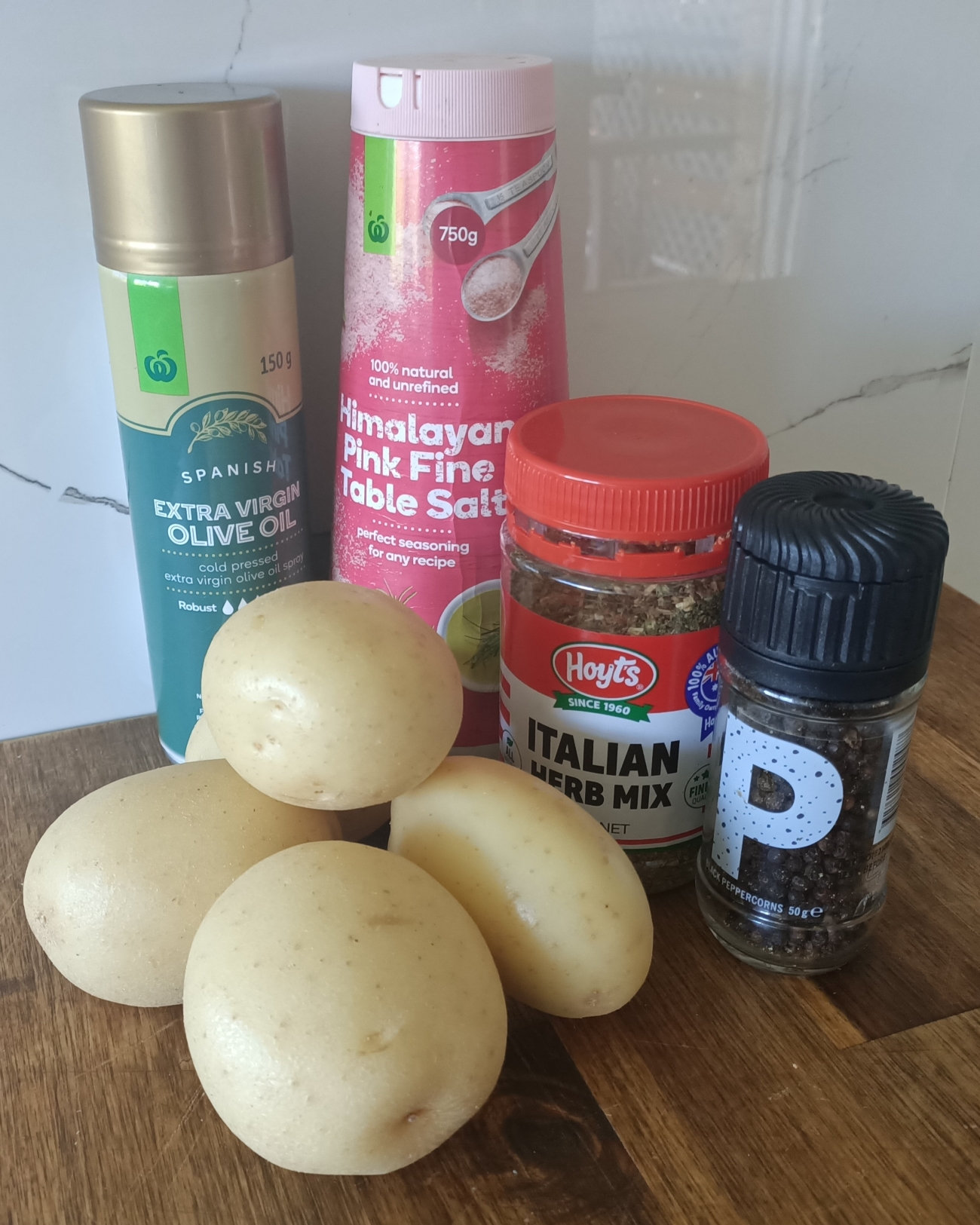 While easy to heat and eat, frozen shoestring fries, golden potato chunks, or big thick wedges may not suit the dinner plan, especially when I'm looking for an effective, light and lush accompaniment for dinner with friends and family.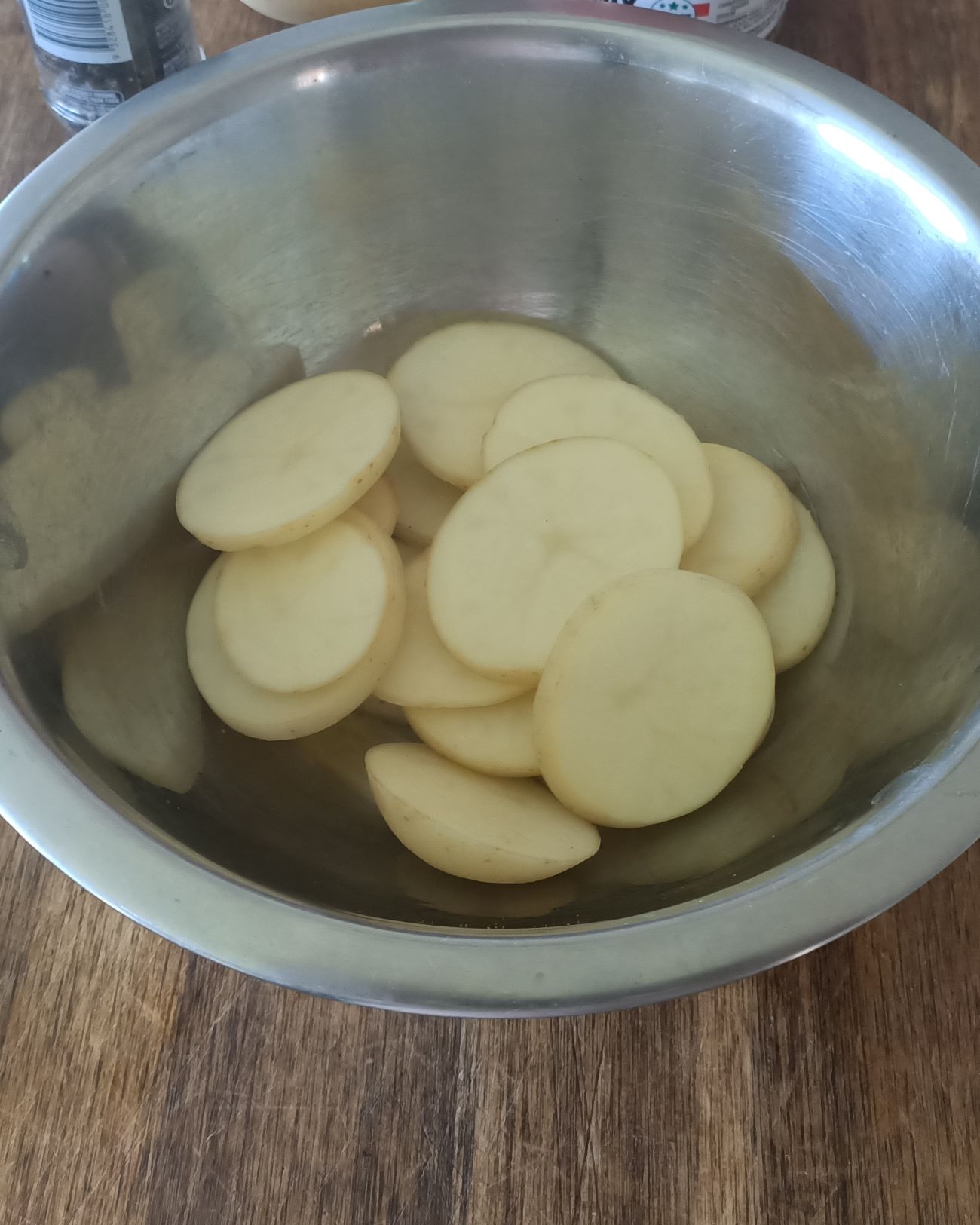 The process of air frying chips is a remarkably quick, efficient way to get beautifully crisp and tasty potatoes in less than 30 minutes, with a restaurant quality feel. The process is simple, but there are a few tips I can pass on that helps make them taste even more heavenly.
1. If you like cottage chips super crunchy, cut them thinner than you normally would. You can cook them for another five minutes or so beyond the time I recommend in the recipe process.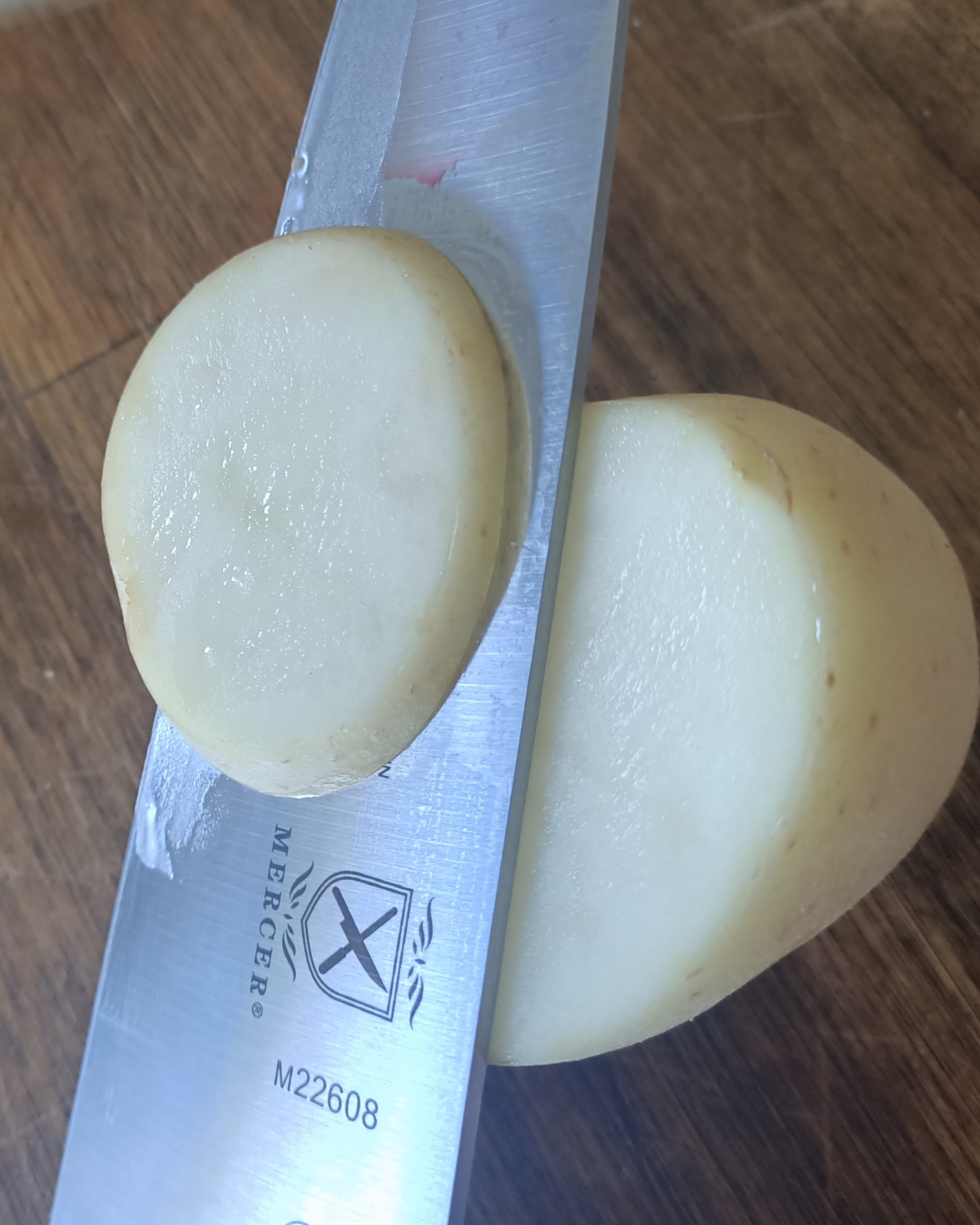 2. Use your spray cooking oil sparingly. I recommend spraying the chips while still in the bowl, and before you add any herbs and spices. A couple of short blast with the spray, then a wiggle and toss after adding the seasoning you want, then you're good to begin air frying.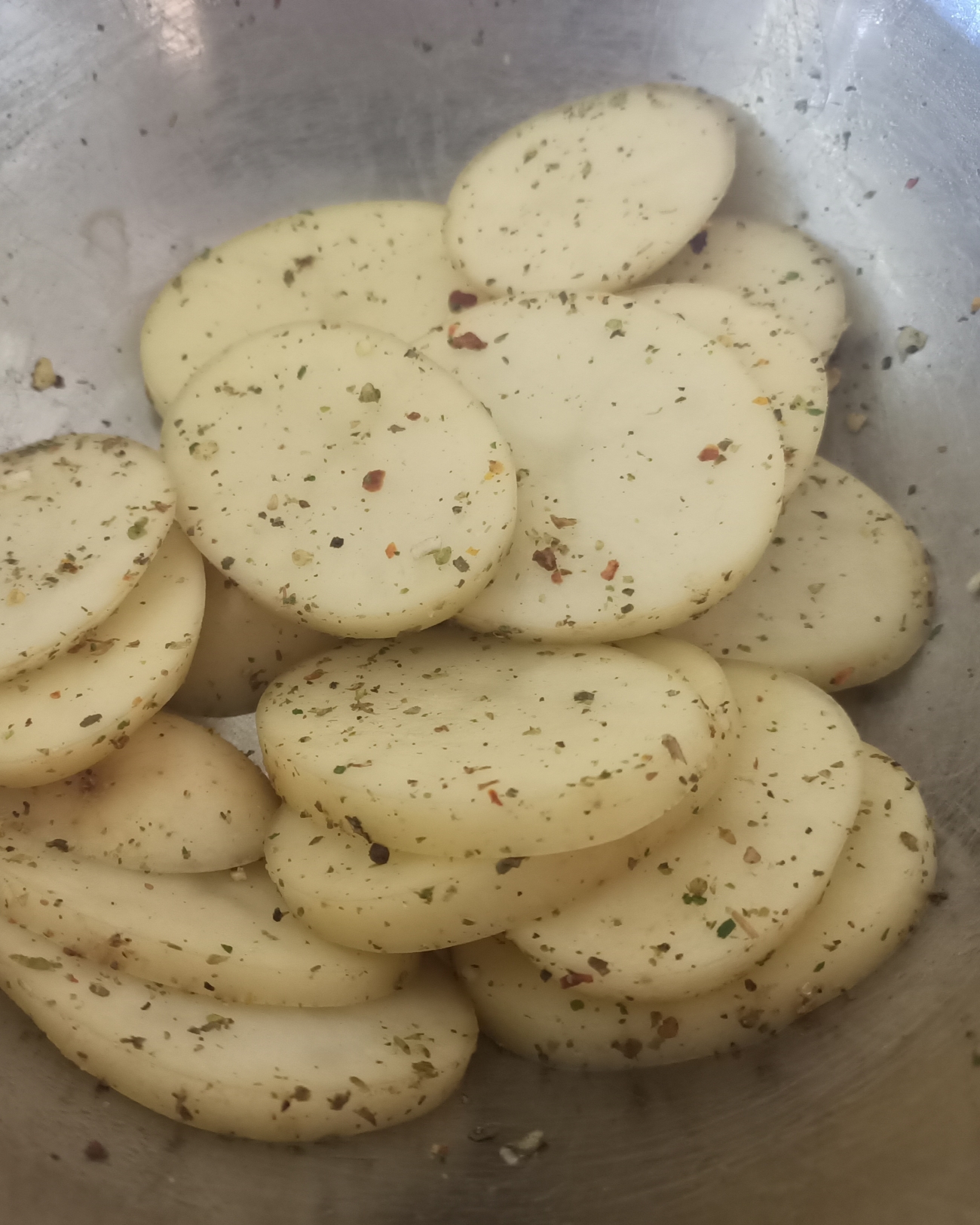 3. Don't overload your air fryer tray with chips, especially on your first batch. Batch cooking may extend your cooking time by 5-10 minutes per batch, but will ensure even cooking and crispy, more flavorsome chips.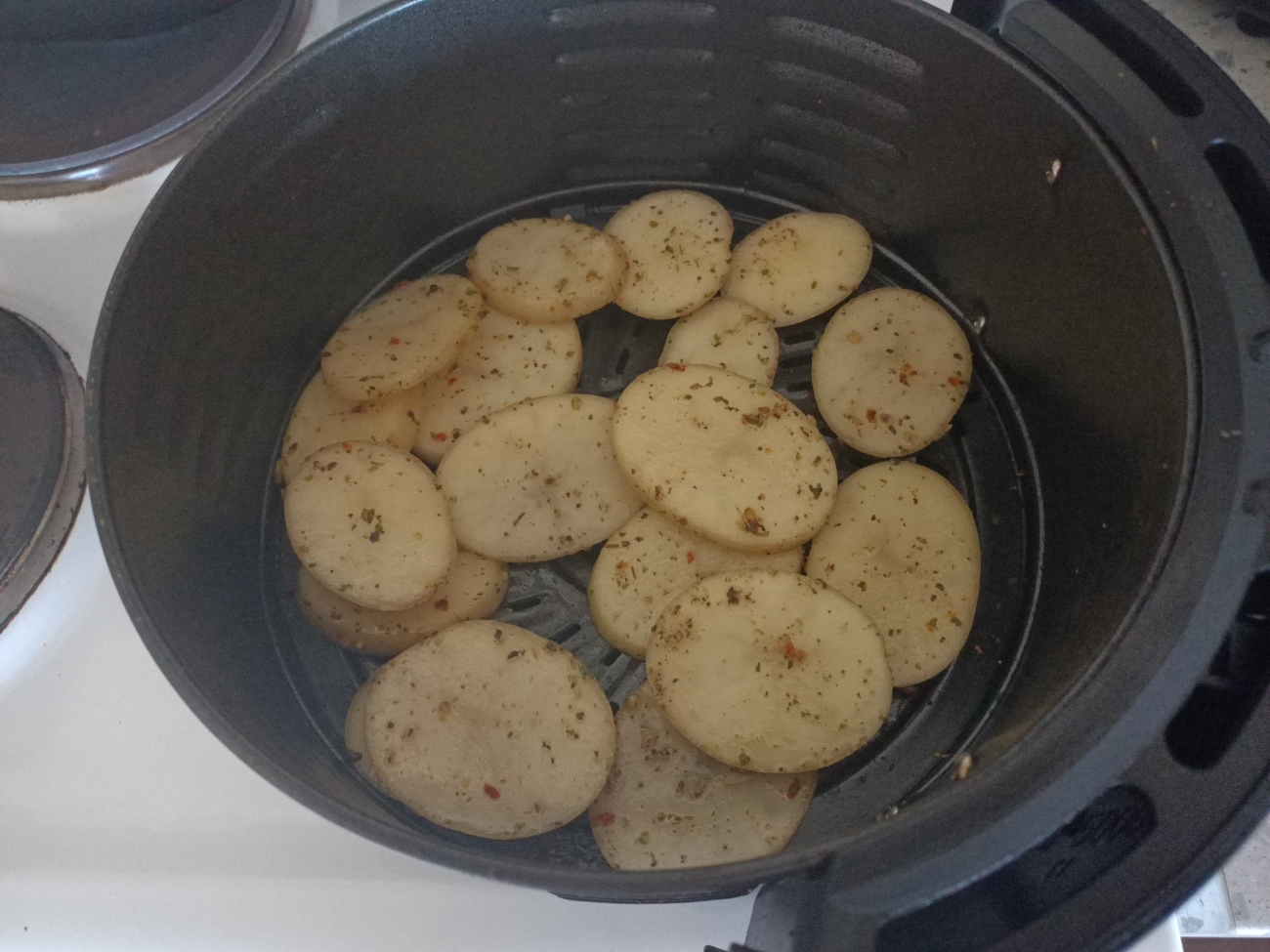 It's fine to finish the chips off together in one go, but your initial cooking should be in smaller groupings, taking 8-10 minutes each time. If you are like me, the annoyance of chips sticking together is worth a little extra time in the air fryer.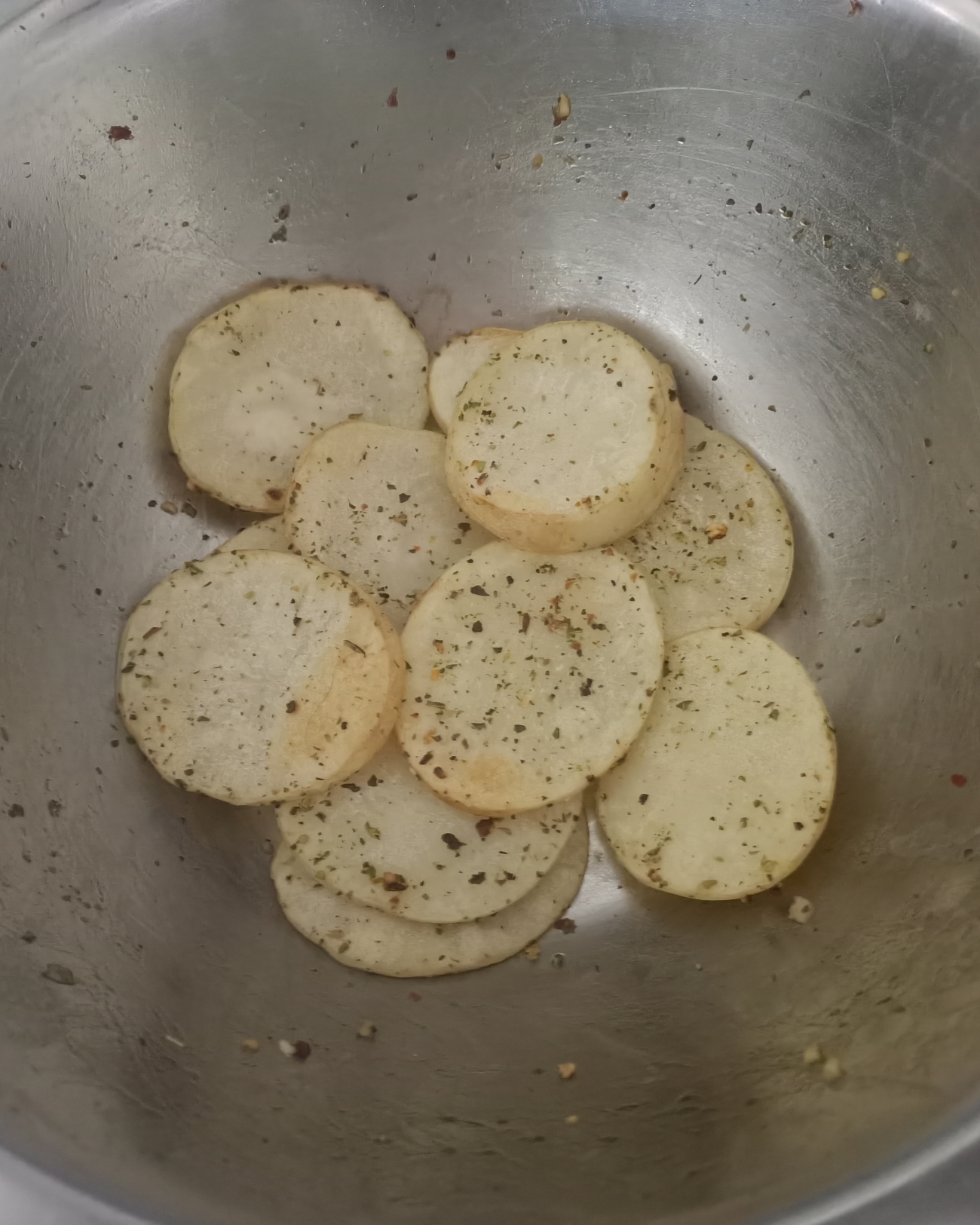 There's little mess, and little fuss in cooking these tasty herbal potato discs at home to get crispy on the outside, fluffy on the inside, cottage chips. All you need for this great little snack are three spuds, simple herbs, and an air fryer!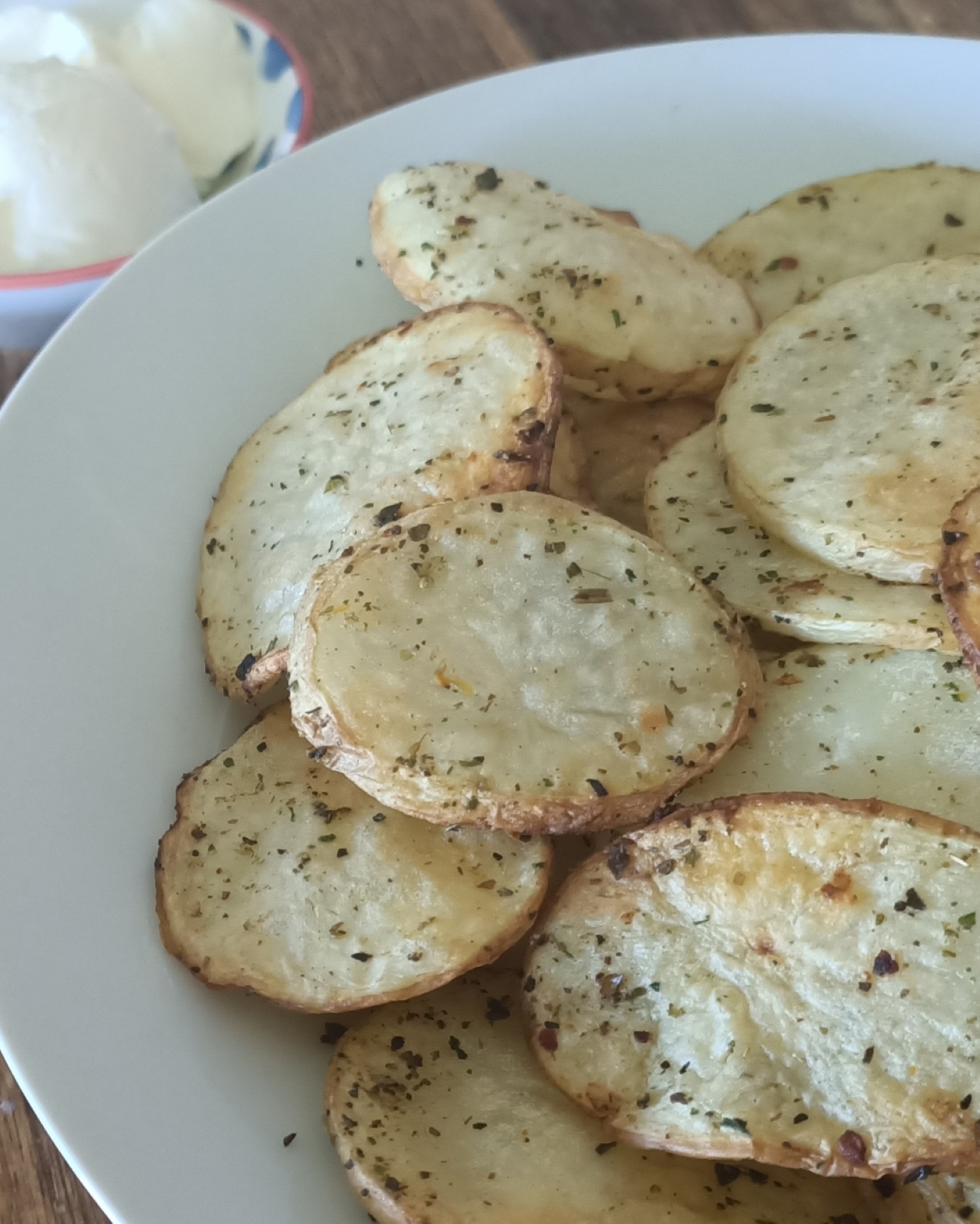 Simple Air Fryer Cottage Chips
Serves 2
10m prep time
20m cook time
Ingredients
3 medium potatoes, washed
1-2 tablespoons Italian mixed herbs
Spray cooking oil
Kosher salt and pepper, to taste
Preparation
Slice potatoes into discs of medium thickness, then place into a mixing bowl, and spray lightly with oil.
Toss with mixed herbs, salt, and pepper, then place a layer of potatoes on the air fryer tray until fully covered.
Cook on 350°F for 8-10 minutes, remove first batch and set aside. Add second batch and repeat the air frying process.
Combine batches and cook for a further 8-10 minutes at 350°F, or until golden and crunchy.
Add salt and pepper to taste, then serve with sour cream and dipping sauce.
Recipe adapted from Gluten Free Tranquility
SKM: below-content placeholder
Whizzco for 12T