Like many children, I grew up resenting vegetables. There was nothing appealing about raw broccoli or steamed carrots. Little did I know, there are tons of other ways to prepare and enjoy veggies! Granted, some are less healthy than plain old veggies, but I think we can all agree it's okay to indulge every once in a while.
If you're looking for some side dish inspiration or a creative way to dress up vegetables, then this is the list for you. Get ready to see some of your favorite (or least favorite) vegetables in a whole new light. Even the haters will want to give these dishes a try!!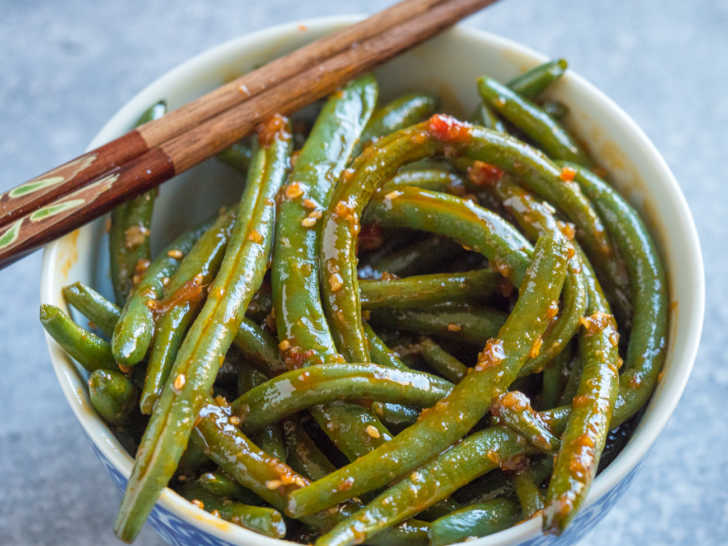 Like a lot veggies, green beans don't have a ton of flavor on their own, but they are great when mixed with sauces or dips. Well, have I got a sauce for you to try out next time you're in the mood for green beans! This Sriracha sauce would go great with any veggie, really, but I particularly enjoy it with green beans. With garlic, sweet chili sauce, Sriracha, and toasted sesame seeds, you'll have people begging for seconds and thirds! Get the recipe here!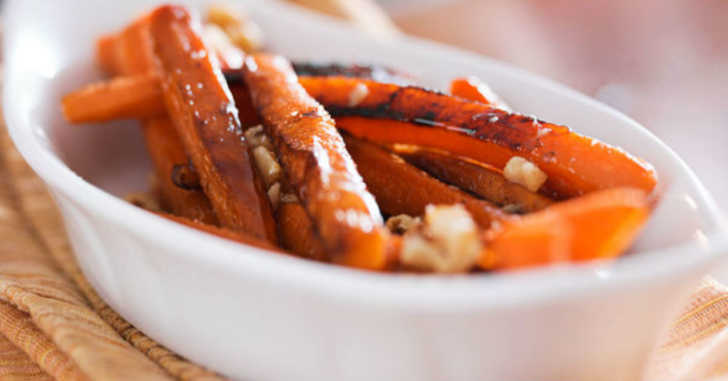 Unless you are one of those lucky people who naturally loves vegetables, getting that daily dose of them in your diet can be a real chore. However, every once in a blue moon you come across a vegetable dish that you want to gobble up; these maple-glazed carrots are one of those recipes!
Maple syrup brings out the sweetness of the carrots without overdoing it, and the sea salt (if you use it) balances it all out these orange root veggies are amazing! This dish is perfect for any family meal, and will be just another little touch that brings people together and keeps them at the table for a little longer; what's not to love?! Get the recipe here!
Oven Roasted Parmesan Zucchini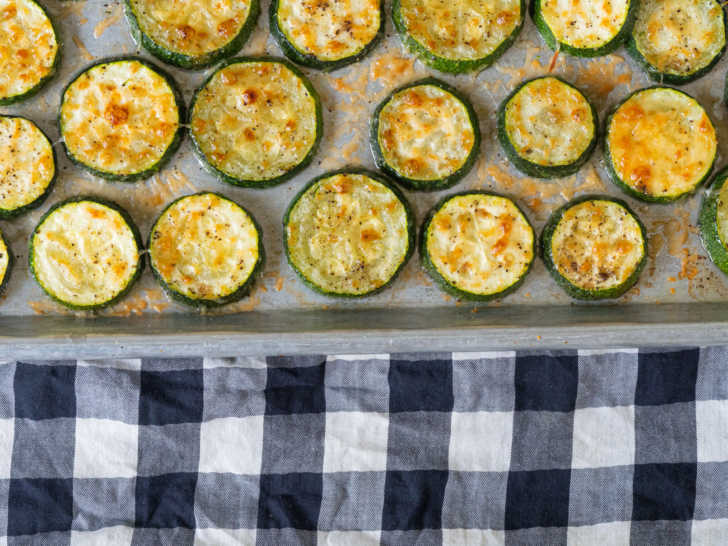 This is probably my very favorite way to eat the zucchini – it takes all of fifteen minutes to make and the zucchini melts in your mouth while the parmesan gives it a subtle little crunch. So yummy and so simple. They're garlicky and just a little bit cheesy, but the zucchini still shines through. It's such an easy side dish – the kind you'll make again and again and again. Get the recipe here!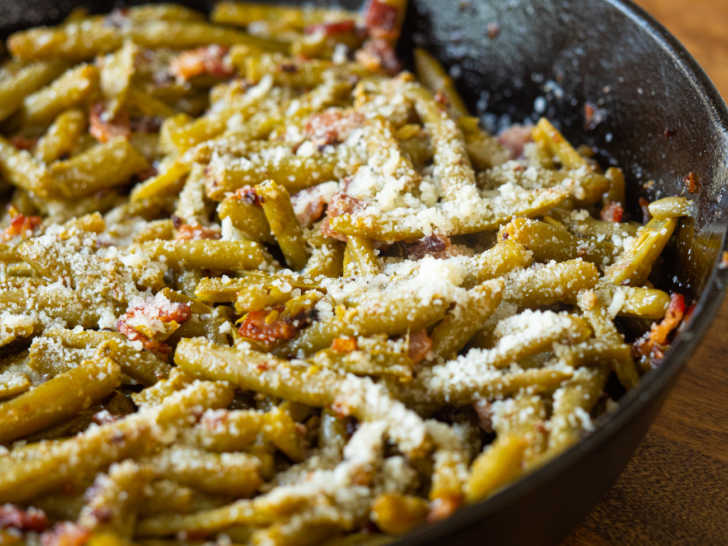 Looking for an easy and delicious side dish that won't take you more than ten minutes? I think the answer to that is always. Well, Firehouse Green Beans are all those things and more. This recipe dresses up a couple of cans of green beans in a seriously yummy way (think bacon and garlic and parmesan cheese), so it comes in handy when you don't want to run out to the store but still want to get your veggies in. (And it doesn't hurt that those veggies happen to be totally delicious.) Get the recipe here!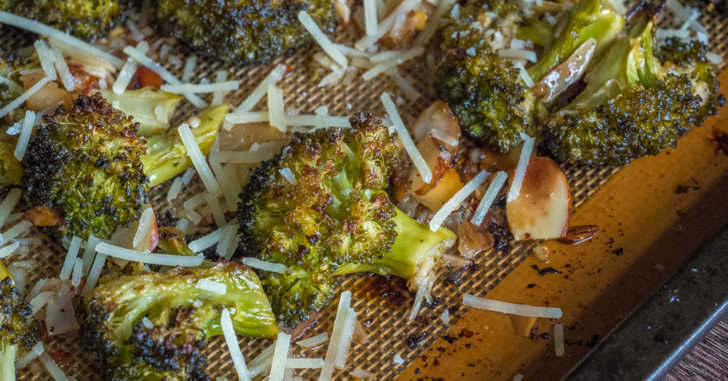 This recipe has a bit of everything – sliced almonds, parmesan cheese, garlic, lemon zest, and even a sprinkling of ranch dressing powder! Yum… What's not to love about all that? You'll never look at broccoli the same way again! With just a few ingredients and fifteen minutes in the oven, even the most skeptical broccoli hater will want a second helping. Don't say we didn't warn you! Get the recipe here!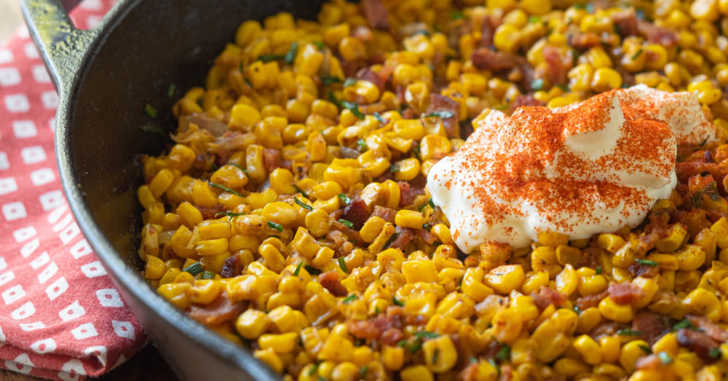 Looking for a side dish that is a little out of the ordinary? I've got just the thing! This Mexican Fried Corn packs all of the flavors of your favorite Mexican dishes – chili, garlic, paprika, cumin, and more! The blend of spices mixed with corn and bacon and topped with sour cream is sure to be a hit with friends and family. Double this recipe and bring it to your next pot luck! Get the recipe here!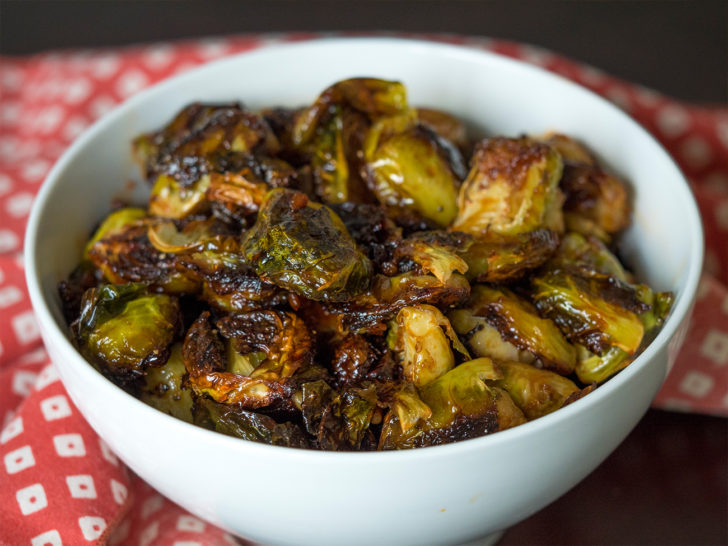 We've served these for dinner on several occasions and so far, they've been a hit! Brussels sprouts are a hearty vegetable that can be prepared a number of ways, but we particularly love a roasted Brussels sprout. Roasting brings out great flavor and softens what is a firm, tightly wrapped leafy green. To keep the dish exciting, we like to use a variety of seasonings to keep everyone interested, and this soy glaze reduction sauce is just the ticket! Get the recipe here!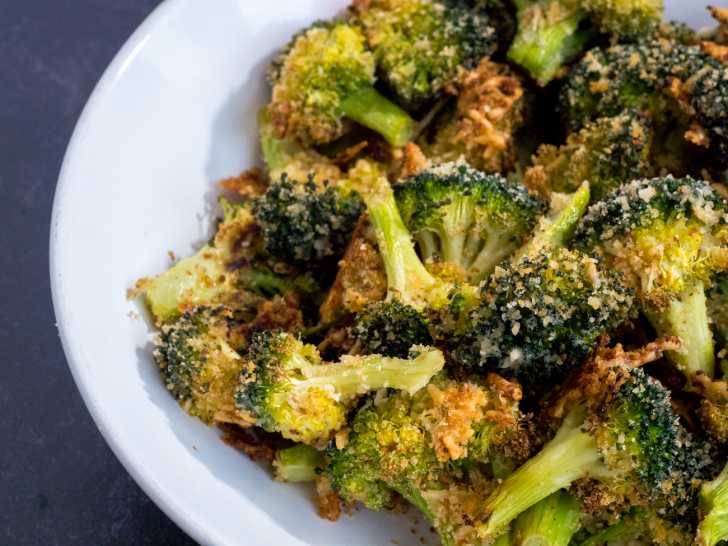 I once made broccoli like this for a friend and he told me, "Geez if I could make vegetables like this, I'd actually eat vegetables." The good news is that everyone can make this crispy Parmesan Roasted Broccoli. It's incredibly easy to make and happens to result in the most delicious broccoli I've ever come across, which means that it's just as easy to convince anyone to eat their veggies, even the pickiest of eaters!
It's leagues above your basic steamed broccoli. So what's the secret? Breadcrumbs, parm, and the right oven temp to ensure a crispy-crunchy exterior and tender middle. Get the recipe here!
SKM: below-content placeholder
Whizzco for 12T