If there's one thing we love around here, it's delicious, simple, recipes that the whole family will love. When you're strapped for time or you just don't have it in you to cook a main dish and sides, there's nothing like having a good casserole recipe on hand.
Here at 12 Tomatoes, we consider ourselves somewhat experts in the field of casseroles. While there are pretty much endless possibilities for what you can put in a casserole, I've found some of the simplest, yet tastiest casseroles start with ground beef. Let's take a look at some ground beef casseroles to add to your dinner rotation!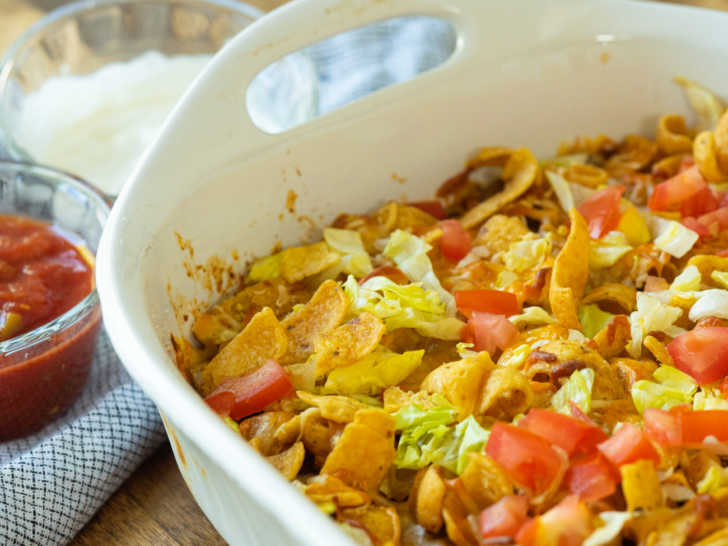 Who out there is a fan of the walking taco? You know the genius idea where you take a bag of chips, stuff it with your favorite taco fillings and then eat it with a fork? A portable bag of crunch and taco goodness for the win! Well, as we are wont to do here at 12 Tomatoes, we've taken that same concept and translated it into a casserole. You still get crunchy chips, you still get plenty of beefy, zesty taco deliciousness, you just get it out of a casserole dish! And while this version might not be quite as portable, it's a comforting dish that everyone loves just as much as the original. Get the recipe here!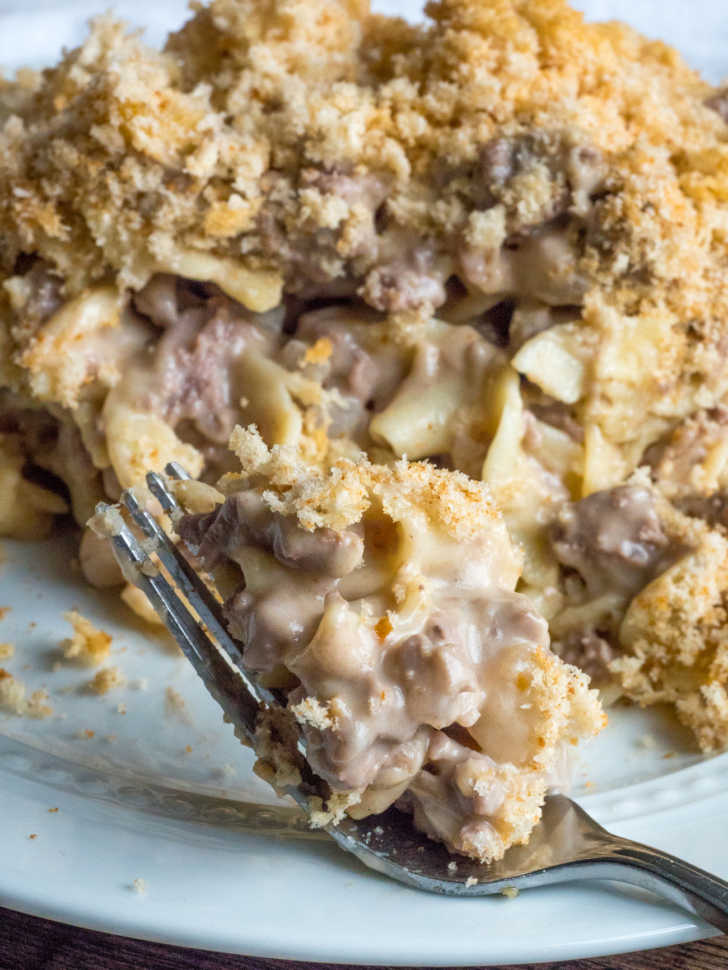 For a lot of us, the word Amish calls to mind things that are homemade, totally from scratch, and/or passed down for generations. So at first glance, this Yumasetti Casserole didn't seem all that Amish to me. See, it uses some classic casserole kitchen shortcuts like cream of mushroom soup, which – while convenient – don't exactly scream 'homemade.' But in true Amish form, it is the sort of timeless and comforting recipe that families love to sit down to generation after generation, and its creamy and hearty flavor is just the kind of thing you want from a homemade hot dish. And you can't deny it has a pretty fun name. Get the recipe here!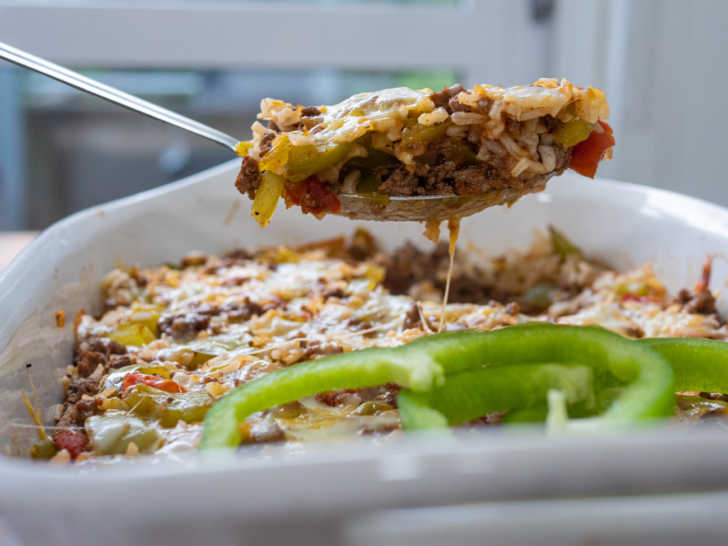 If you've ever had stuffed bell peppers, then you know how flavorful the dish is. Plus, it has an amazing crunchy texture to it that I just love. And let's not forget about the cheese. The one downside to traditional stuffed peppers is that they can be kind of tricky to eat. That's where the casserole version comes into play. This dish is both delicious and colorful. Plus, it couldn't be easier to throw together for a quick weeknight meal. Get the recipe here!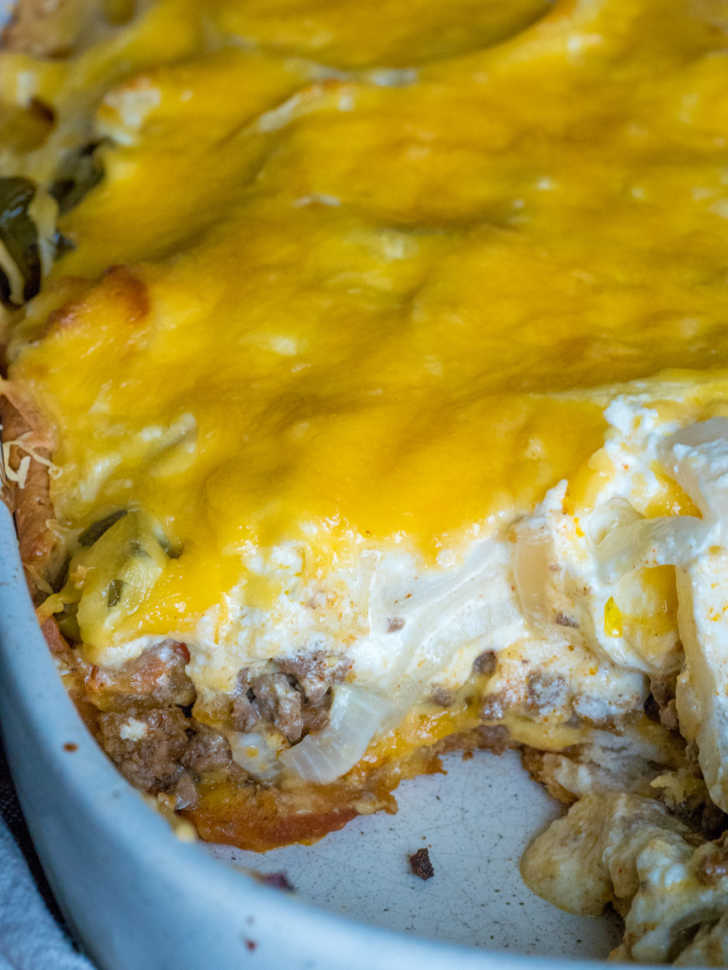 If you ever thought that celebrities only ate complicated meals prepared by Cordon Bleu chefs, then think again. This casserole was a favorite of Western film star, John Wayne. And, as the old saying goes: if it's good enough for him, it's good enough for me. This layered casserole has the delicious flavors of peppers, onions, and beef, all smothered in sour cream and cheddar cheese. It's like if a beef fajita could morph into a casserole. Get the recipe here!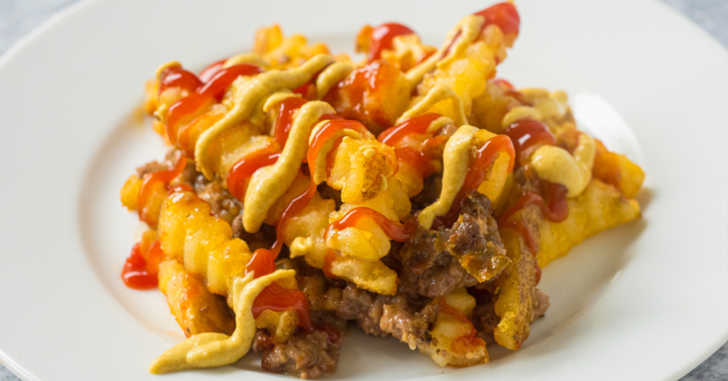 It doesn't get more quintessentially American comfort food than a cheeseburger and fries. Sometimes you just get a craving for a delicious burger with a side of piping hot, crispy fries, am I right? This Cheeseburger and Fries Casserole takes all of those savory, seasoned flavors that you love and combines them with fries, all in casserole form. This meal is as easy as browning hamburger, mixing in a few ingredients, and popping it all in the oven. Get the recipe here!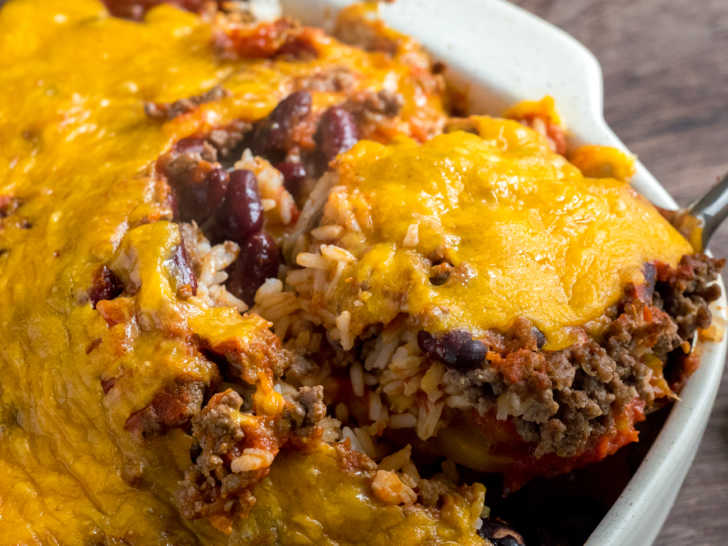 Shipwreck Casserole ain't pretty, but it's one of those casseroles where looks don't matter in the slightest because it's all about the comforting flavors. It's a unique layered affair; some say it got its name when sailors grabbed whatever food they could from their wrecked ship and then prepared a baked dish from the assorted ingredients. (When I first saw it I thought it got its name because it just looked like a shipwreck.) This bake has been around (in one form or another) since the 1940s, so you just know it has to be good; it's tried and true, the kind of dish that families have loved so much that they've passed it down for decades on end. Get the recipe here!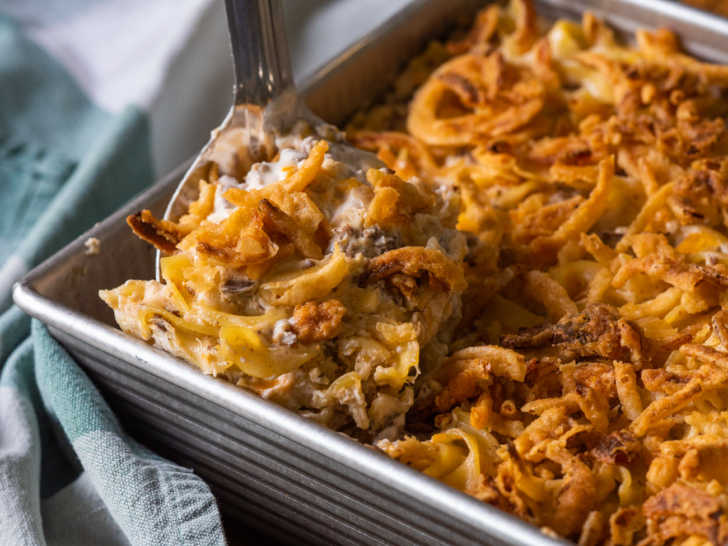 There are some casseroles that attempt to approximate an entire healthy meal in a single baking dish, maybe involving some rice and some chicken and some sensible broccoli. And then… then, there are casseroles that are unapologetically creamy, meant solely to provide you a delicious helping of comfort out of a casserole dish. This is the latter. This easy casserole has only seven ingredients, but each one wholeheartedly plays its part in creating a seriously comforting and delicious bake. Get the recipe here!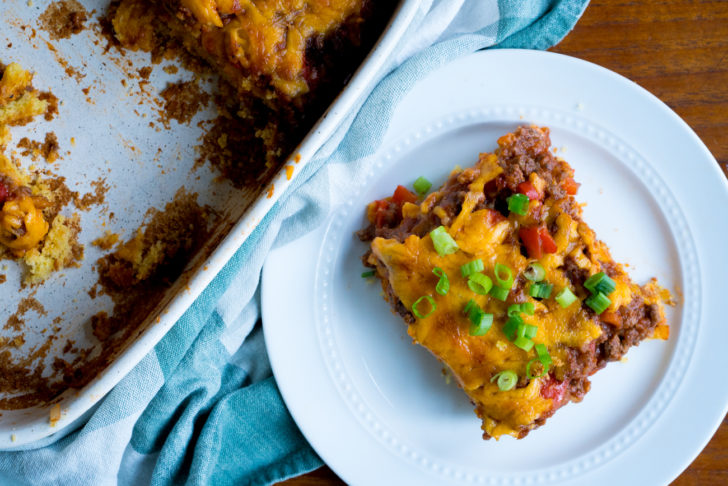 You might think that a Sloppy Joe is meant to be a sandwich and a sandwich only, but we're of the opinion that most things can be made into a mighty fine casserole. The Sloppy Joe is no exception. Paired with a cornbread base, a little bit of cheese, and a few extras, it makes a deliciously comforting casserole that'll make you wonder why you haven't been eating Sloppy Joes like this all along. Get the recipe here!
I hope you found a few recipes to add to your weekly rotation!
SKM: below-content placeholder
Whizzco for 12T