We're always trying to find new and creative ways to work with food, whether it's decorating, making fun snacks, or storing food in such a way as to get the most out of it. We've compiled a list of awesome food and candy hacks that may look complicated, but they're actually quite easy! Check out the list below and don't forget to watch the video on the last page for even more ideas and in-depth details for each project.
Marshmallow Flowers

Looking for a fun way to spruce up your cupcakes? This marshmallow flower is perfect! This is such an easy way to add some extra flare to anything you bake. Simply take a marshmallow and make 4 slices in it, not cutting through all the way. Open up the marshmallow and twist it around to form a flower shape. Add colored sprinkles to the petals and place the flower on top of a frosted cupcake!
Edible Roses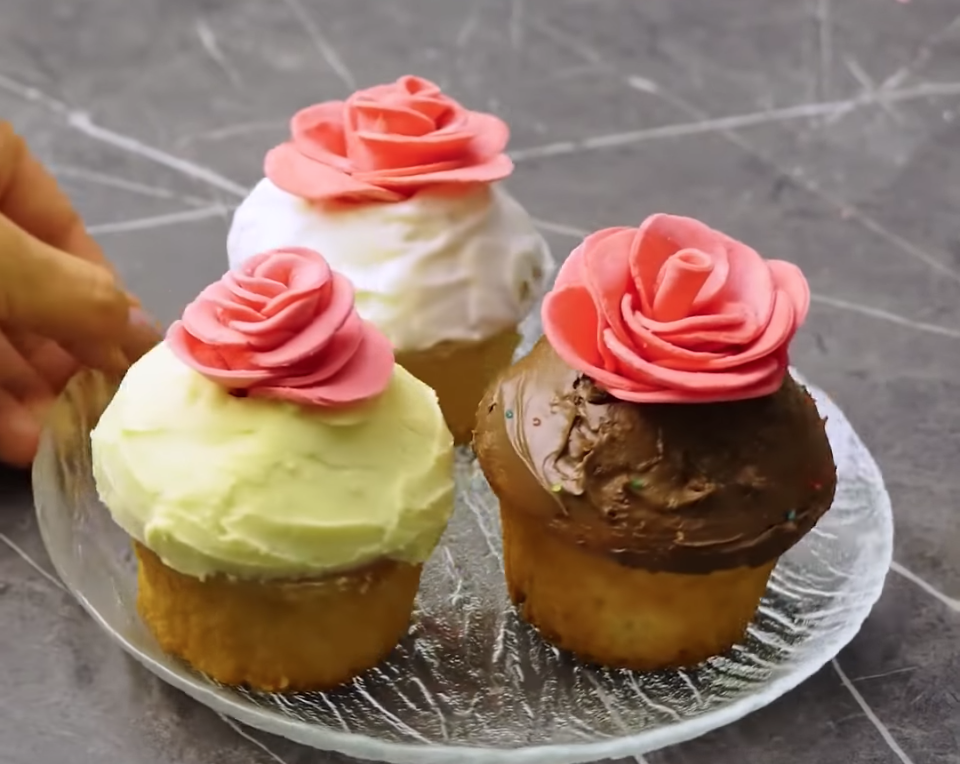 Don't these roses look amazing?! This would be the perfect little detail to add to any cupcake or cake, and the bast part is, they taste as good as they look! The material for the roses is made up of marshmallows, water, and powdered sugar. Simply microwave a bag of mini marshmallows and 1/4 cup of water. Add powdered sugar and food coloring and mix until combined. Refrigerate the marshmallow dough and then roll it out on a flat surface. Using a round cookie cutter, stamp out several circles and lay them out slightly overlapping one another. Secure with a dab of water. When you have 12 or so lined up, start at one end and roll the row of dots into a rose. Bend the petals out to create a fuller rose.
Delicate Leaves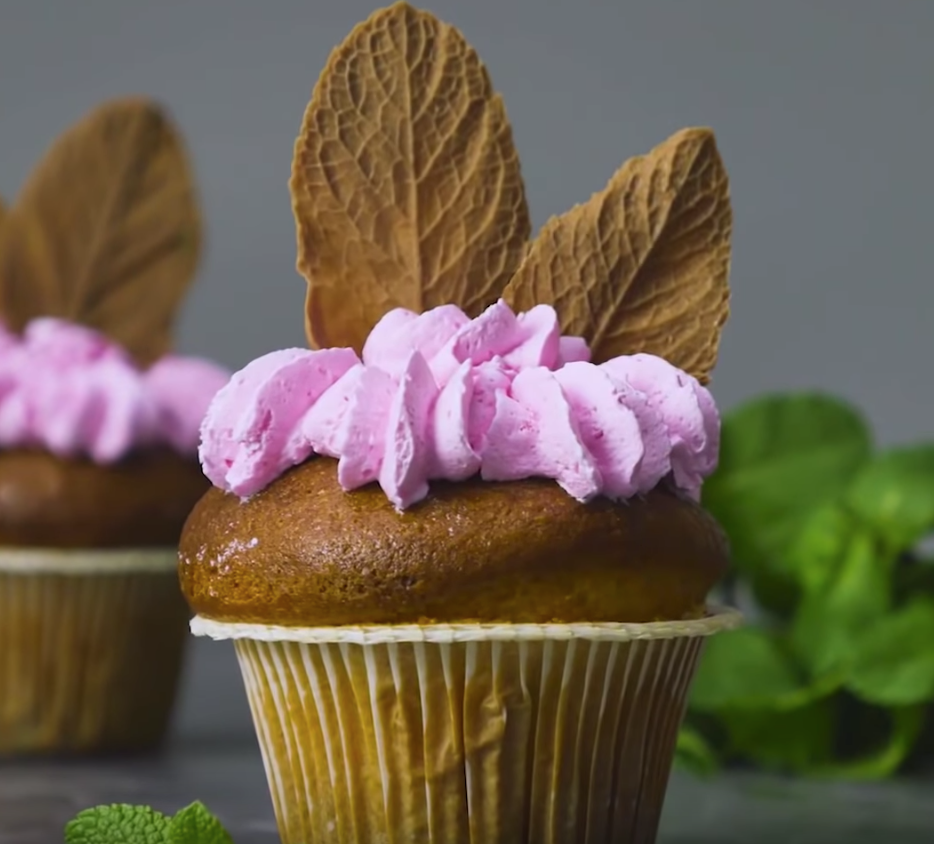 These delicate leaves look so complicated and intricate, but in reality, they are super simple. Anyone can do this, and it instantly makes your cake or cupcake look professional. To get this effect, simply gather some mint leaves and chocolate. Melt the chocolate and paint it over the mint leaves. Refrigerate the mint leaves for an hour or so and then peel away the leaves to reveal an imprint of the leaf on the chocolate!
Ice Cream Storage

We've all experienced the pain of pulling out a tub of ice cream only to find it's hard as a rock. What are supposed to do, wait for it to thaw? Never. Next time you grab a tub of ice cream from the store, make sure to keep it in a large ziplock bag. This will keep the ice cream that same soft consistency as if you just got it from the store! No more disappointing ice cream, only soft and delicious ice cream ready to scoop!
[sc name="content-ad-horiz-1″]
Checkered Cake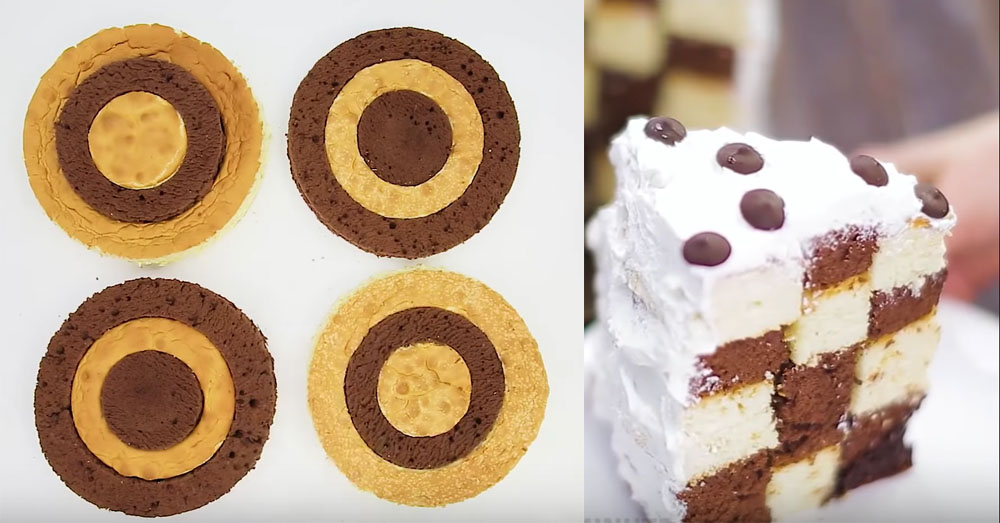 This cake looks so magical! This might look complicated, but like the rest of the hacks on this list, it's actually quite easy to accomplish. You'll need four round layers of cake – two layers of yellow cake and two layers of chocolate cake. Once the layers are cooled, lay them out and cut two circles from each. Then, swap the circles like shown in the picture above. Finally, stack the layers in alternating colors and frost your cake. Your friends and family will be amazed when you cut into this cake!
KitKat Lip Scrub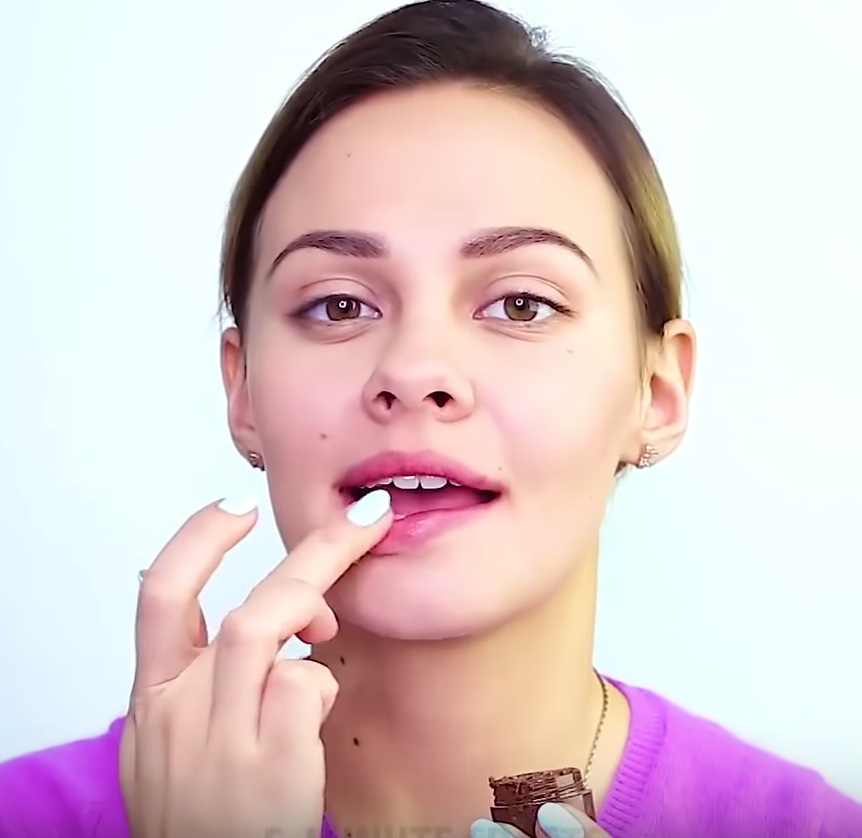 Yes, you read that right. This lip scrub is 100% edible as well as doing wonders for your lips! The recipe is so simple. Break up a KitKat bar and add some vaseline and coffee grounds. Vaseline is edible, but if you're uncomfortable with eating vaseline, you can try coconut oil instead. Mix the ingredients together and place in a jar. Refrigerate for an hour and then get ready to apply the scrub to your lips! This will leave your lips feeling clean and smooth – and your sweet tooth will be satisfied as well!
Easy Lollipops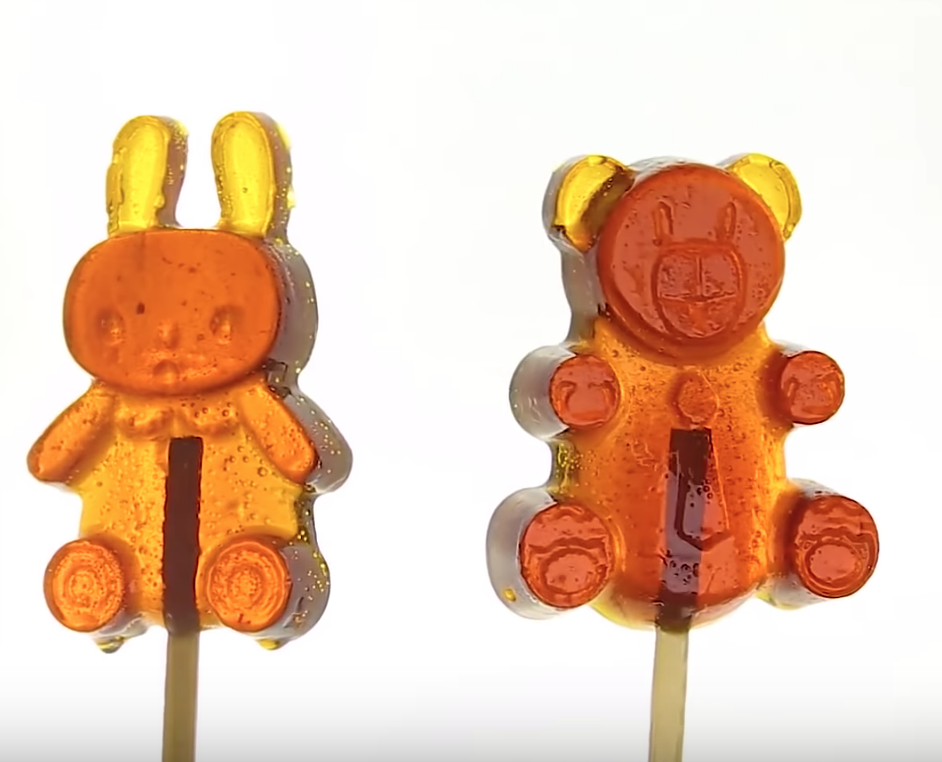 These cute lollipops are easier to make than you might think! The recipe is super simple and easily adjustable. Combine sugar and water in a saucepan and add your flavor. It could be lemon juice, some raspberries, or a combination of a few flavors. Let the mixture come to a boil and reduce. Make sure to stir constantly so the sugar doesn't burn on the bottom of the pan. Once the sugar and water combination is the consistency of syrup, pour it out into a mold of your choice. That's it! These would make awesome party favors or just a fun activity for you and the kiddos to do on a rainy afternoon.
Candy Coke Bottle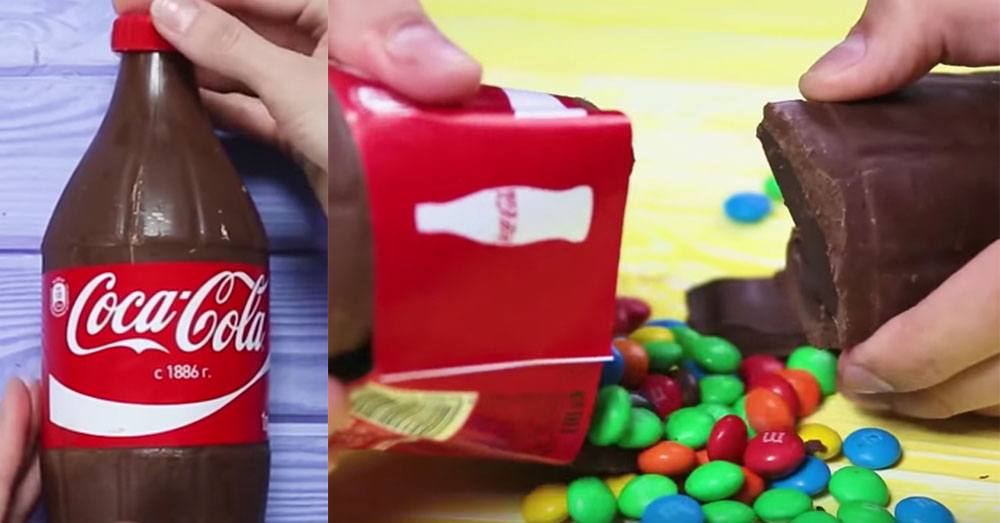 Isn't this such a fun idea for a gift? Melt some chocolate and pour it into an empty coke bottle. Keep rolling the bottle around making sure to coat everything in chocolate. Refrigerate the bottle for a few hours and then carefully cut the plastic bottle off to reveal a hollow mold of a coke bottle. Pour some M&Ms or other small candies into the opening and use the label from the original coke bottle to wrap around the chocolate bottle. Use the cap from the original bottle to cover up the opening in the chocolate bottle. The, give it a friend and watch them open up a chocolate surprise!
[sc name="content-ad-horiz-2″]
Check out even more candy hacks in the video below!
[media height="344″ width="459″ provider="youtube" type="iframe" src="https://www.youtube.com/embed/icN4LEvoAZo?feature=oembed" ad="true"]
SKM: below-content placeholder
Whizzco for 12T