Scones — whether enjoyed in the morning with butter and jam, eaten at lunch with cheese and ham, or made into a sweet treat with whipped cream and macerated fruit, scones have all of the bases covered. These Scottish derived quick cooking bread have a texture and quality all to their own, seriously, they can be eaten any time of the day! Yet, for most people, things like biscuits, quick breads, and rolls take the limelight, leaving scones forgotten. While scones are not the first thing that comes to mind, they definitely should get more attention. Here are some scones recipes to inspire you to bake up a batch for yourself!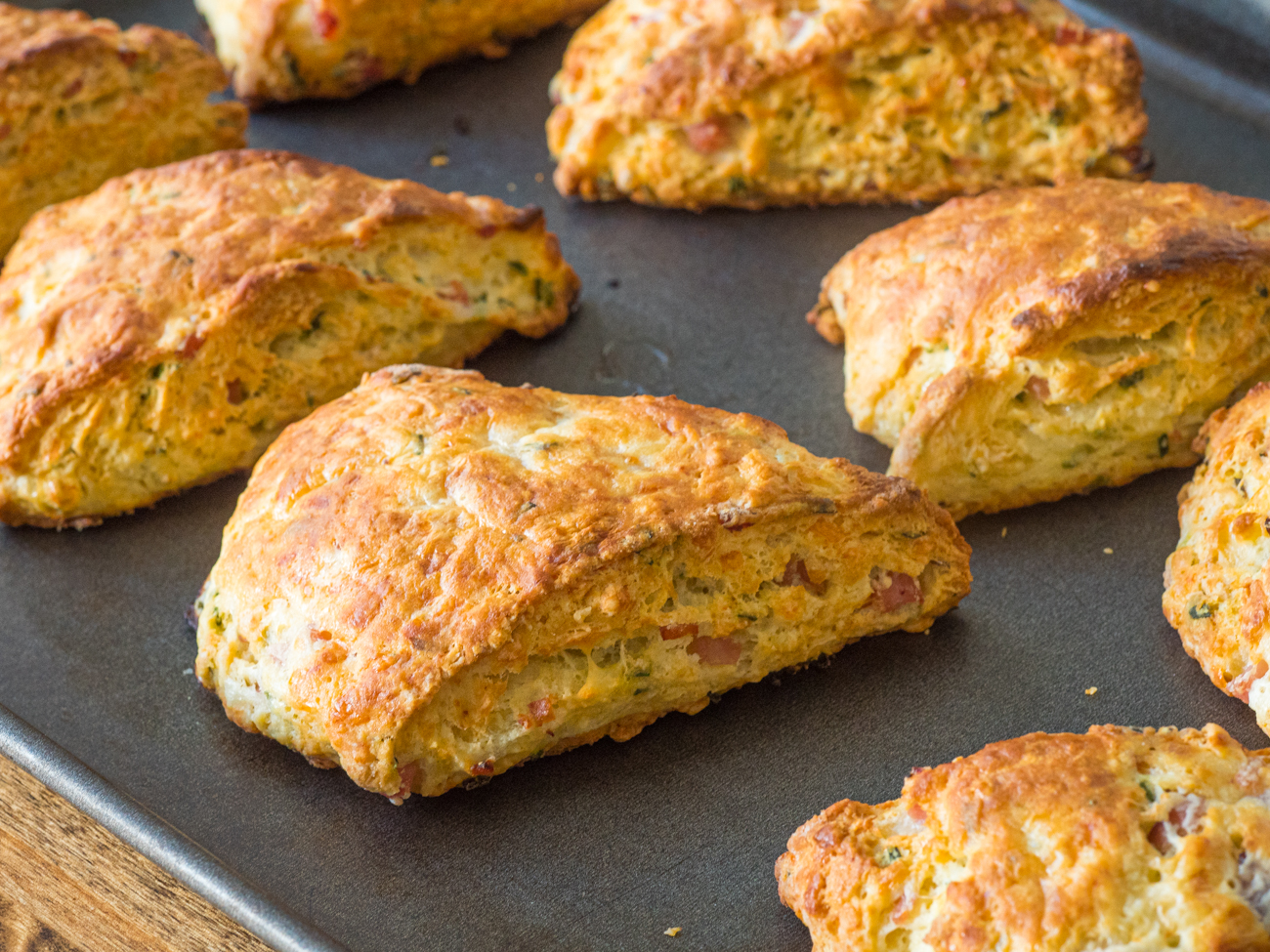 When the images of scones dance into your mind, the classic plain scone filled with cream, butter, or jam, is the archetype image you see, right? However, savory scones — like this recipe for these Ham & Swiss Savory Scones — will be a game changer. These scones have a savory, buttery, and flakey crumb which all pair with the rich flavors of cheese and ham. The addition of chopped chives balances the richness with a bright, vegetal pop of flavor. Intrigued? Click to see the recipe here.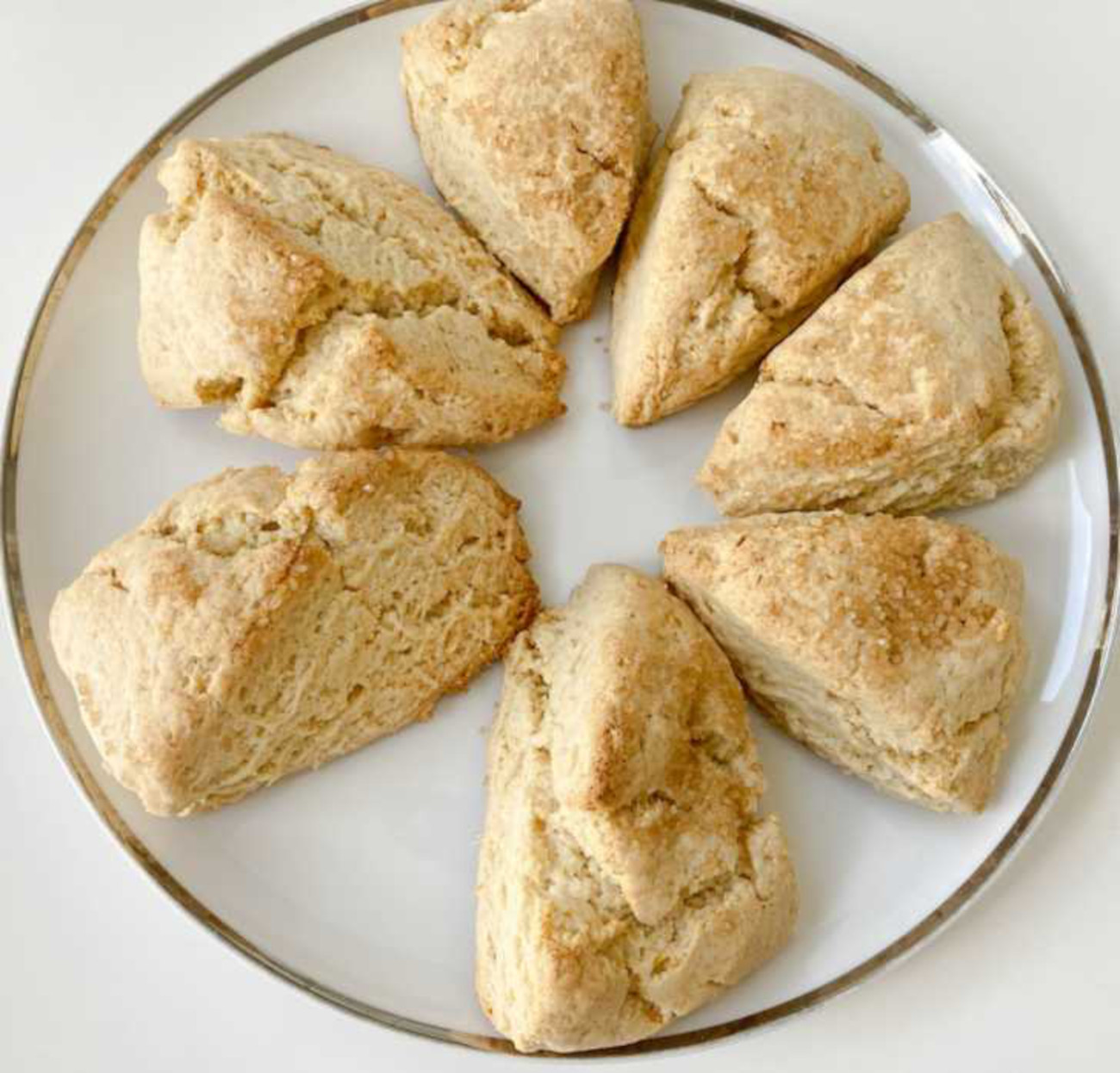 There's something about the combination of lemon and ginger that awakens the senses. And when it comes to these Lemon Ginger Scones, it's anything but flat. These two ingredients transform a classic scone into something beyond your normal quick bread. The floral oils of the lemon lighten the traditionally dense texture of the scone, while the ginger gives the scone a zesty punch. A garnish of turbinado sugar gives yet another exciting scone variation, providing a satisfyingly crunchy exterior. Are your interests piqued yet? Then you can find the recipe here.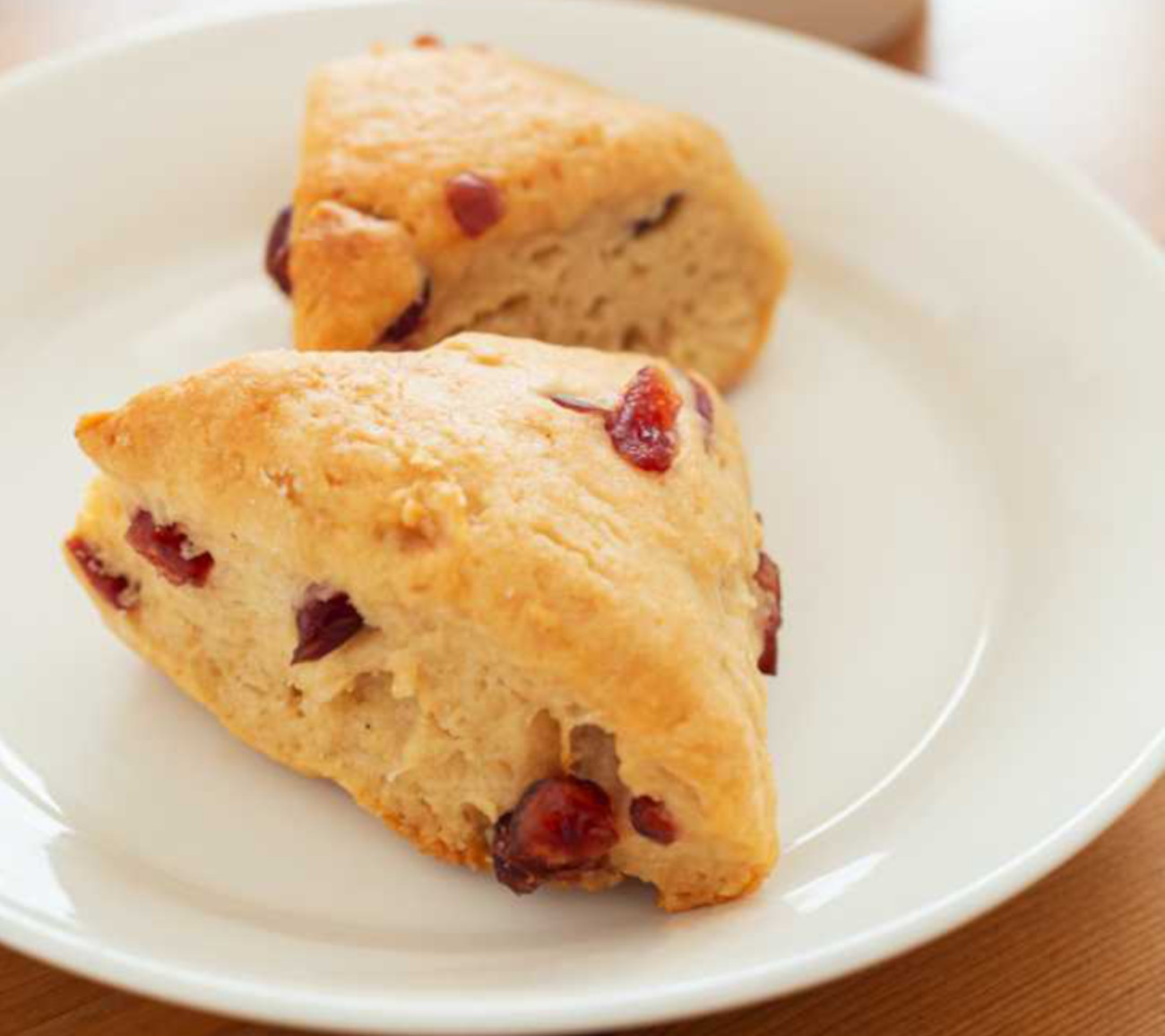 The flavor combination of orange and cranberry is the classic flavor you'd find in any bakery or cafe. So it's a relief to find a recipe that cuts the cost of buying these scones! With this recipe for Orange Cranberry Scones, failure is never in sight. Using the orange zest produces an impactful punch of flavor. The only thing harder than making this scone is figuring out what drink to have it with! Click here to get the recipe!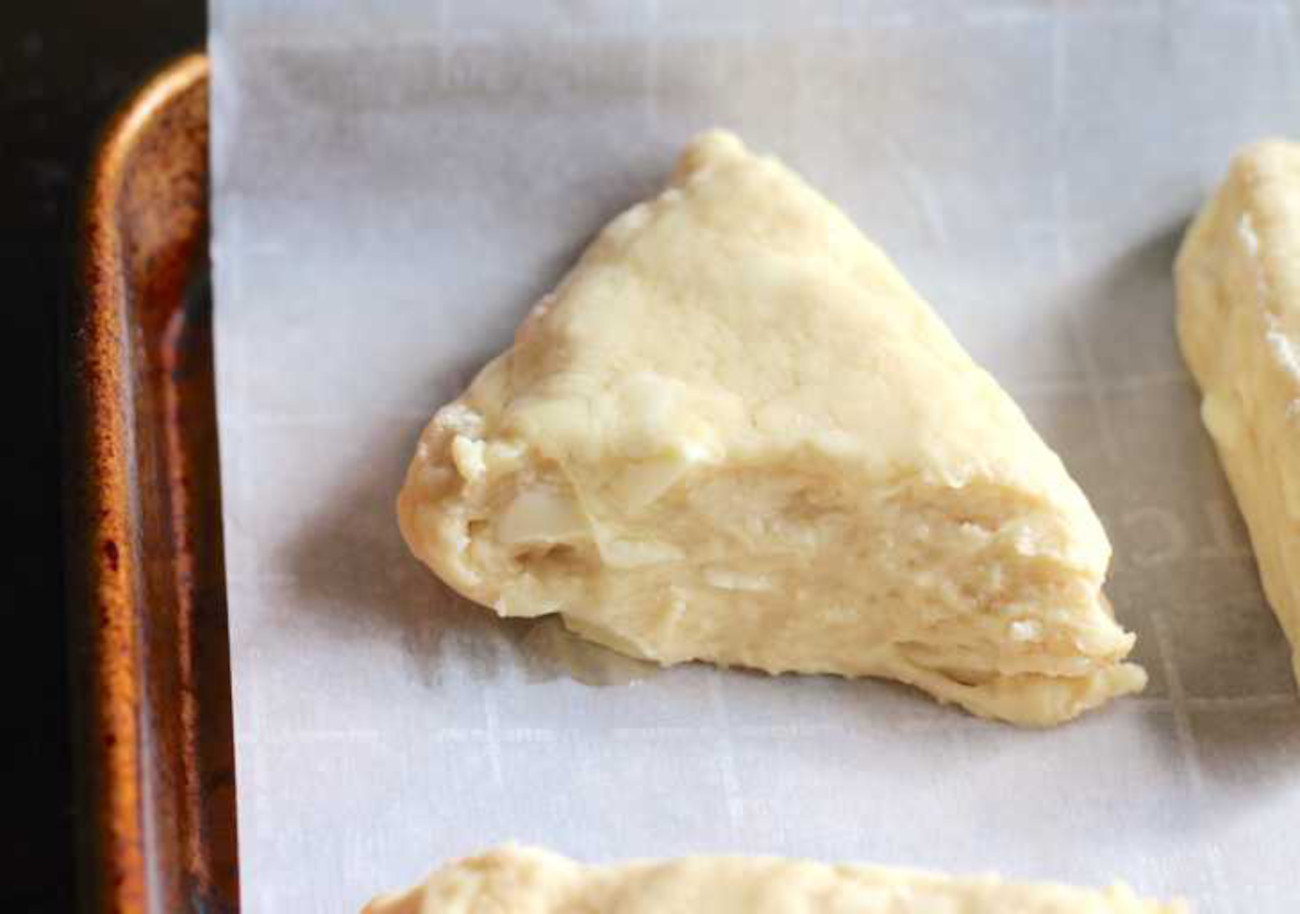 When you want to whip up scones in a pinch, then these Quick & Easy Scones are your ticket to a fast recipe. Simple pantry-ready ingredients are all you need to make plenty of these scones. The dough is neutral with a hint of vanilla, so you can go wild and add other mix-ins like mini chocolate chips, nuts, or citrus zest. Being leagues easier than other quick-bread recipes, you'll be wondering why you've never made these scones before. Try out the recipe here.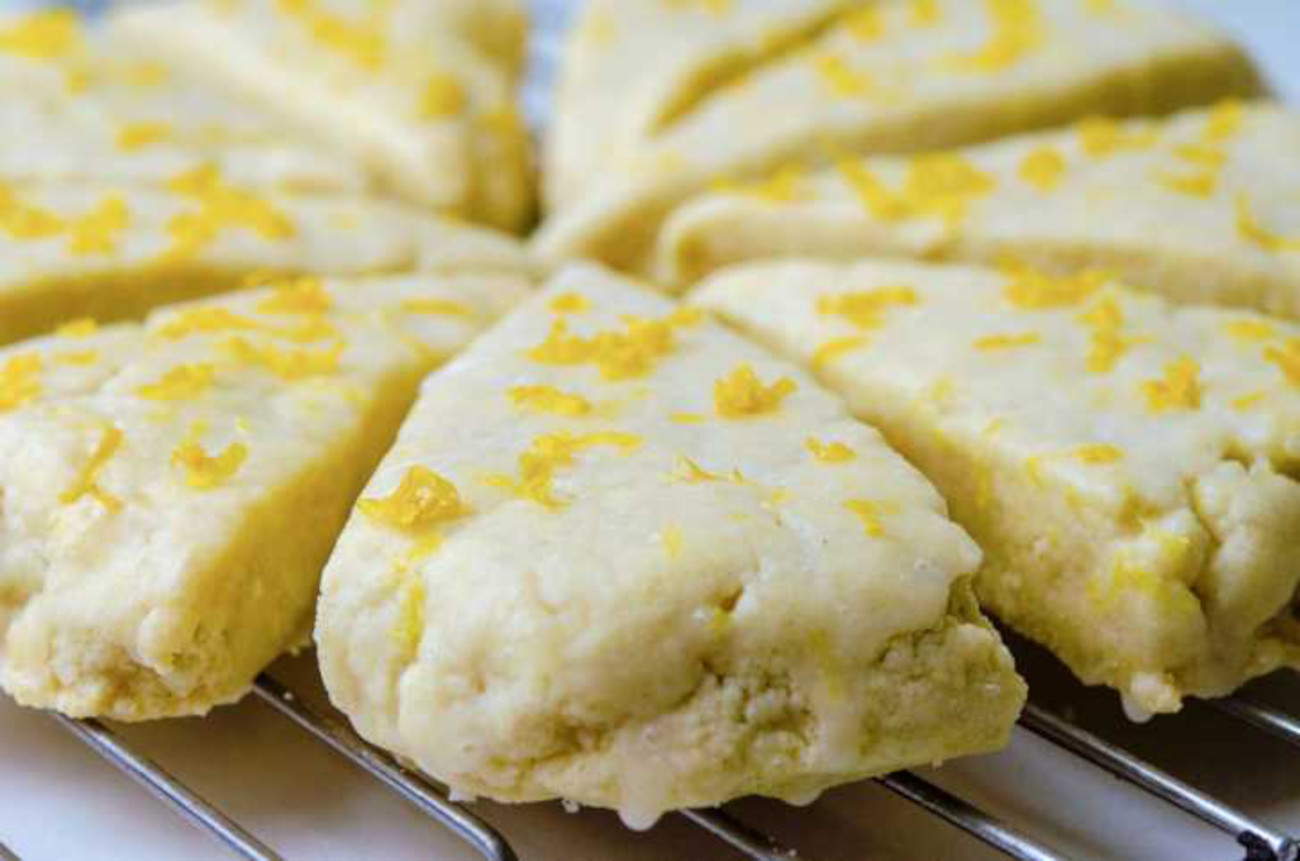 Ree Drummond, famously known as the Pioneer Woman, knows her baking. So it's no surprise that she came out with a fabulous scones recipe. The Pioneer Woman's Lemon Cream Scones need little explanation, but it isn't part of her usual cattle ranch menu. Lemon cream isn't a cowboy tough-and-tumble flavor, but it speaks to Ree's heart. When we baked her scones, we loved the delicately sweet taste, the buttery melty crumb, and the ample amount of lemony goodness. Topping these scones off with a sweet glaze migrates them into the dessert category (just don't tell anyone I'm eating it for breakfast, lunch, dinner, and dessert). Click the link here to get the full recipe.
SKM: below-content placeholder
Whizzco for 12T