When I think about castles and cathedrals, I picture Cinderella dancing around a ballroom with prince charming, or Jasmine lounging around her father's palace with her loyal tiger by her side. Okay, yes, perhaps most of my castle knowledge comes from Disney, but still. It's hard to imagine places like that actually exist out of fairy tales. However, there are numerous places that would put some of the best Disney castles to shame. Plus, they are real and you can actually visit them! Let's take a look at some of the most amazing fairy tale castles in the world.
Penna Palace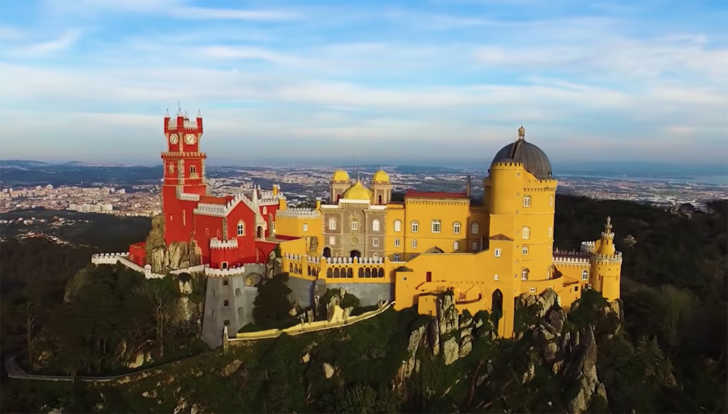 This colorful castle is located in Western Portugal's Sintra mountains. At first glance, it may seem like this castle is made up of a bunch of different parts all fittend together haphazardly, but all of it is by design. The flamboyant tastes of king Ferdinan II made this castle what it is today. The palace was originally designed as an emasculate summer home for royals to vacation in. However, the residents fled from the castle during the revolution of 1910, leaving the grounds abandoned for decades, until it was finally restored. Now, Penna Palace is a UNESCO Heritage Site.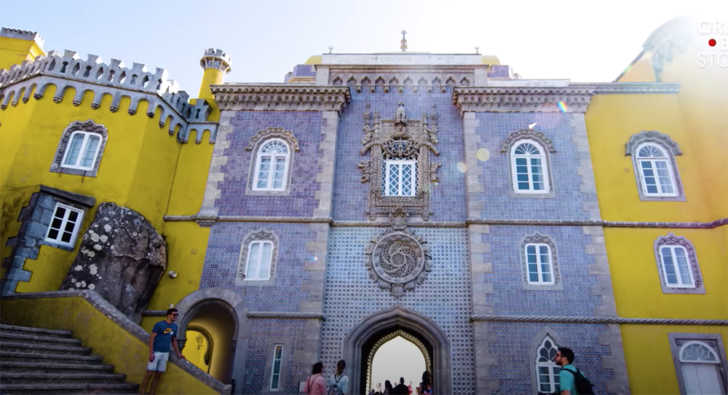 Chateau de la Mancha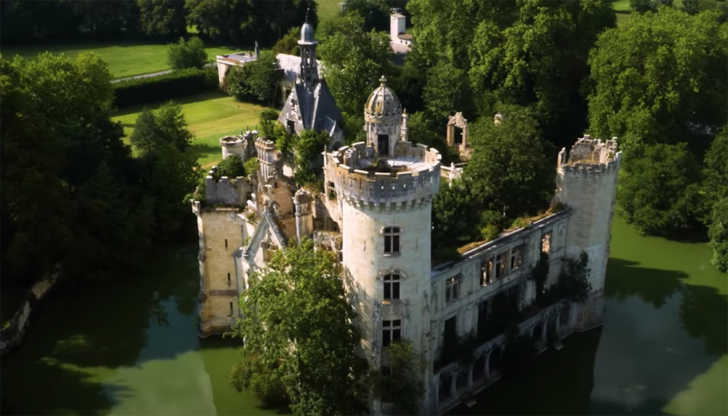 Located just outside of Les Trois-Moutiers, France, lies an abandoned castle. This beautiful structure has been through a lot since it was constructed during the 14th century. It was conquered twice by the British during the Middle Ages, and then devastated by the French revolution. Sixty years later, a wealthy relative of Napoleon III restored the castle. Unfortunately, there was a huge fire in the castle in 1932, just after central heating was installed. Since then, the grounds have been abandoned, though there is a group of people raising money to bring the castle back to its former glory.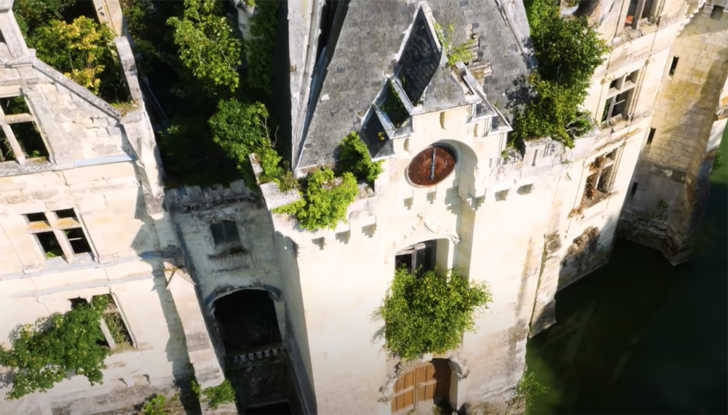 Alcázar of Segovia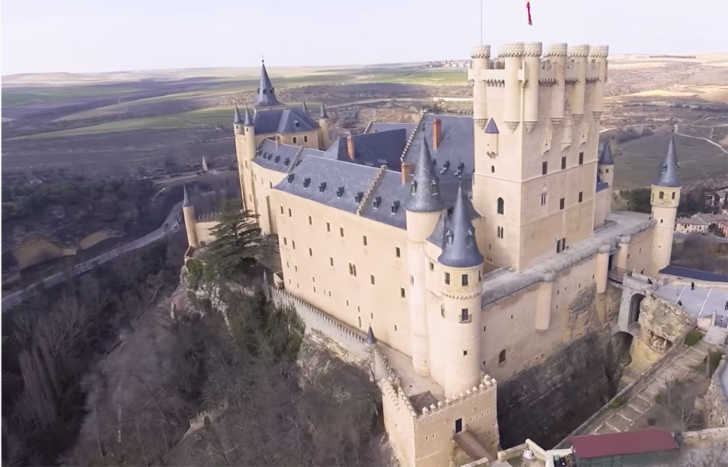 Located in central Spain, this castle has served many purposes over the years. A fortress, a royal palace, a prison, an Artillery College, and now as a museum. If this structure looks familiar to you, it may be because of one very special function… As an inspiration for several Disney movie castles. Cinderella and Snow White, just to name a few. If you're looking for a classic fairy tale castle, Alcázar of Segovia is the ticket.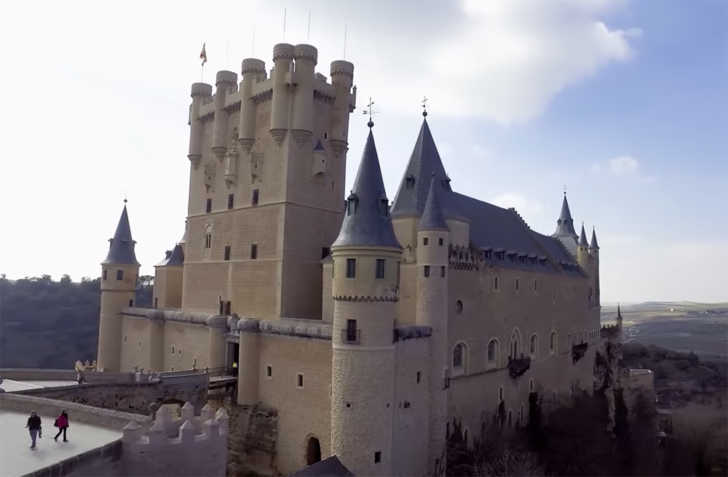 Mont Saint-Michel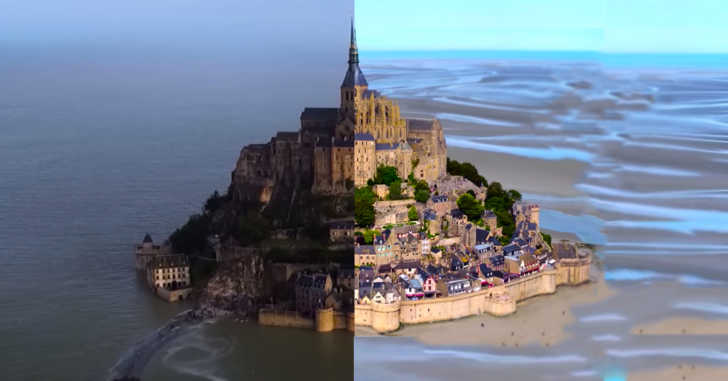 This breath-taking castle stands between two powerful tides – one from Normandy and the other from Brittany. The Gothic-style Benedictine abbey is named after the Archangel, Saint Michael. Today, the castle is essentially an island during high tide, though it wasn't always that way. Hundreds of years ago, the castle sat on dry land. However, with the rising sea levels, the castle became closer and closer to the water. Around 50 people still live in the abbey, and it is visited by nearly 3 million people each year!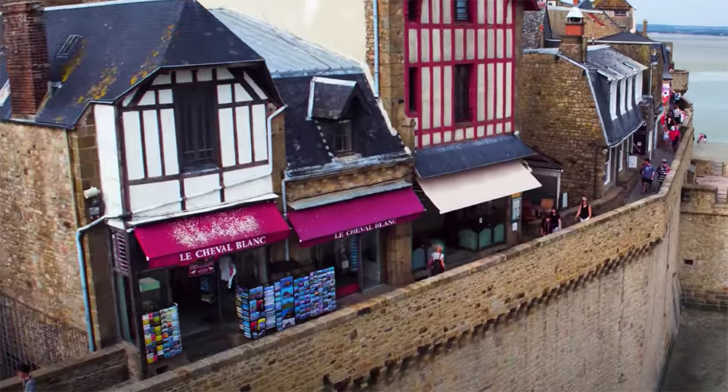 The Castle of Many Colors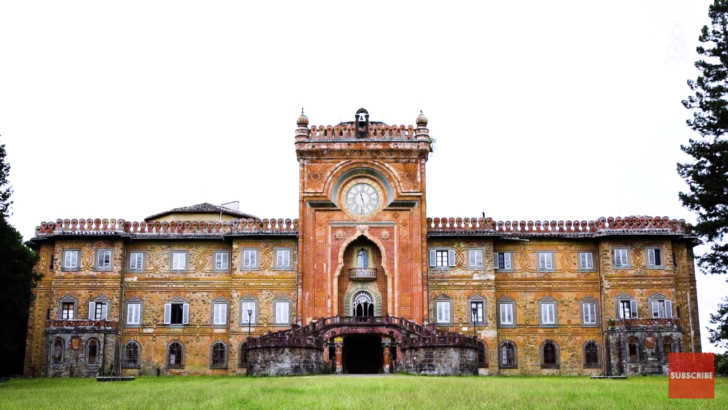 This gem is hidden in the Tuscan hills of northern Italy. The gorgeous Moorish castle was built in 1605, but has been empty for decades. There are 365 rooms is this gigantic, ornately designed structure, each one uniquely decorated with Moroccan colors. The labyrinth of this castle is both intimidating and lavish. It's easy to see why it's referred to as the Castle of Many Colors. There are groups of people who are raising awareness and funds for this castle to be restored and opened to the public once again.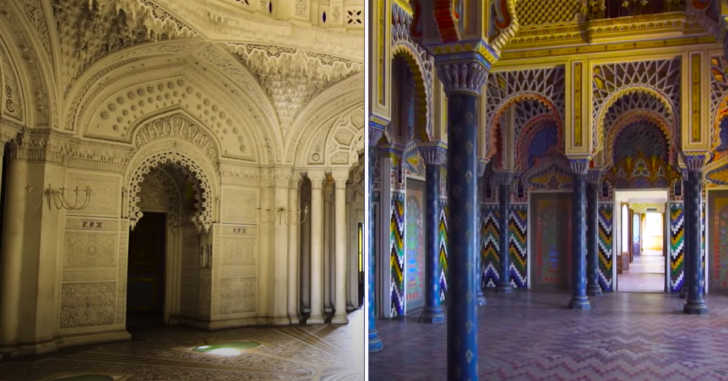 See even more fairy tale castles in the video below!
SKM: below-content placeholder
Whizzco for 12T