Do you have broken bar stools? A side table that has seen better days? A dresser in desperate need of a makeover? I've got some DIYs just for you! You'd be surprised at what a fresh coat of paint will for a piece of furniture and how easy it is to reupholster bar stools. The best part is, these DIYs can fit into almost any budget. Go ahead and gather your sad, broken furniture, and give a few of these ideas a try!
Faux Marble Table Top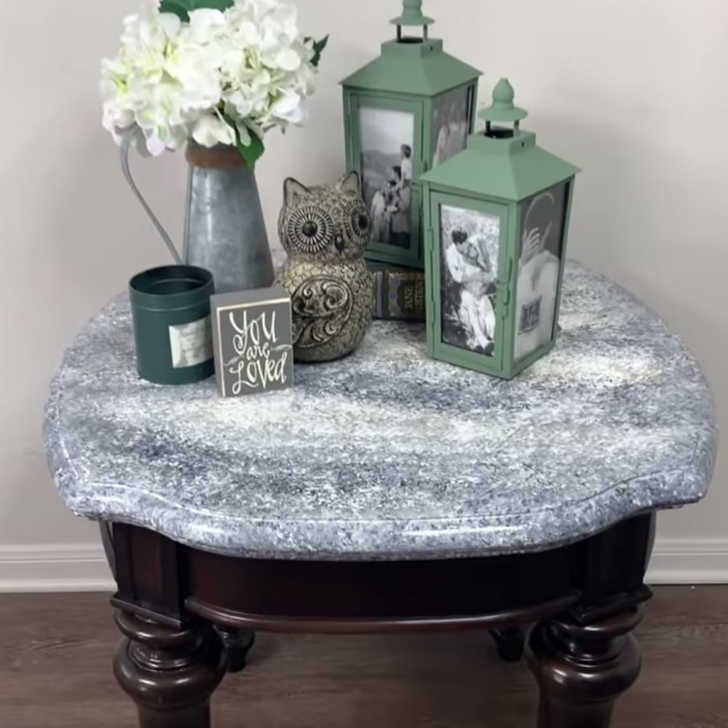 Okay, first of all, how amazing is this?! I've seen this technique used on countertops, but I've always been hesitant to try it out on such a large section of my house in case I mess up or I end up not liking it. But trying it out on an old side table? Sign me up!
First, paint a layer of white over the areas you want to look marbled. Then, mix black and white together to get a lighter and a darker gray. Grab a sponge and dab the light gray on first, followed by the darker gray, then black. Smooth everything over with a light layer of white paint. Coat everything in a glossy layer of protective sealant, and there you have it!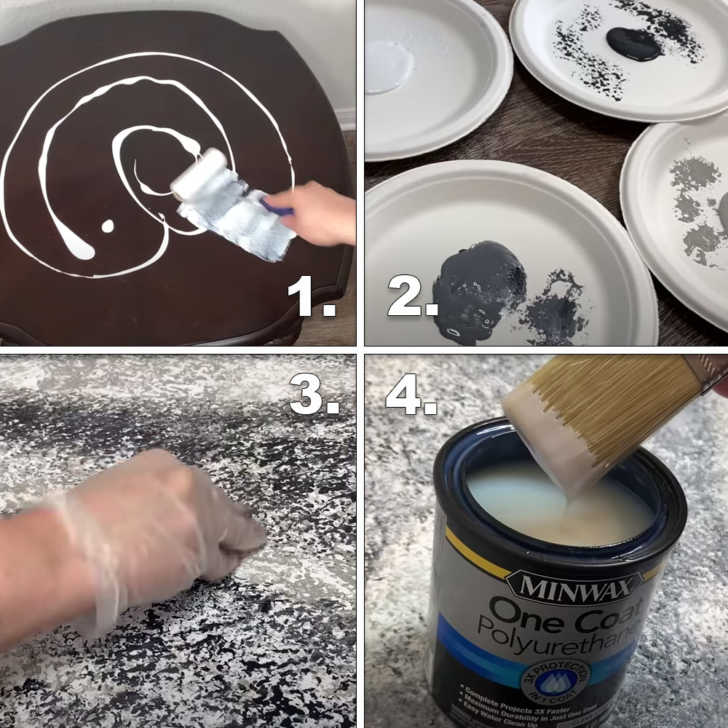 Textured Paint Makeover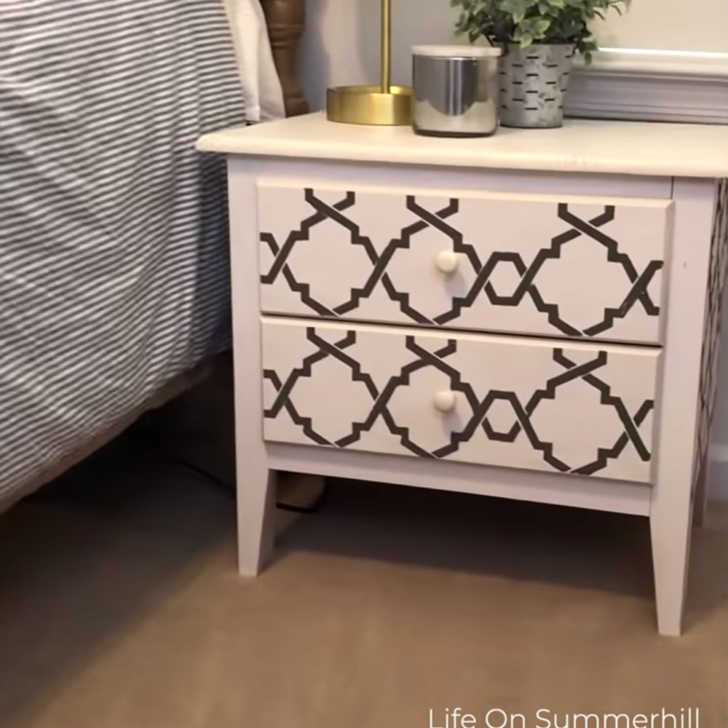 This is such a fun and cute project! You can't really tell from the picture, but the paint is actually textured. You don't have to shell out big bucks for this paint – make it yourself! Simply mix 1 cup baby powder, 1/2 cup glue, and paint in a bowl. The mixture will be a thick paste.
Tape your stencil onto the piece of furniture you want to makeover, and then scrape the paint on using a tool or an old credit card. Peel the stencil off and then let it dry. What a fun project!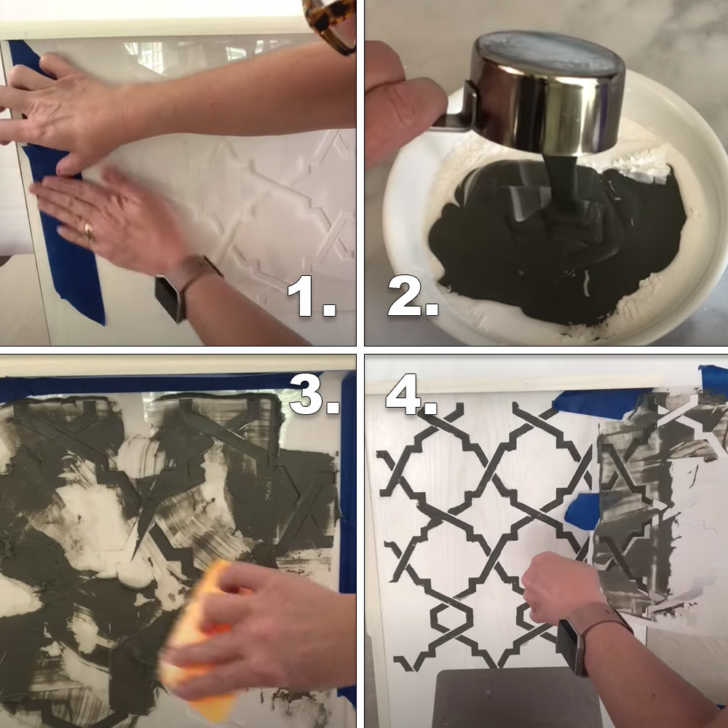 Reupholstered Bar Stools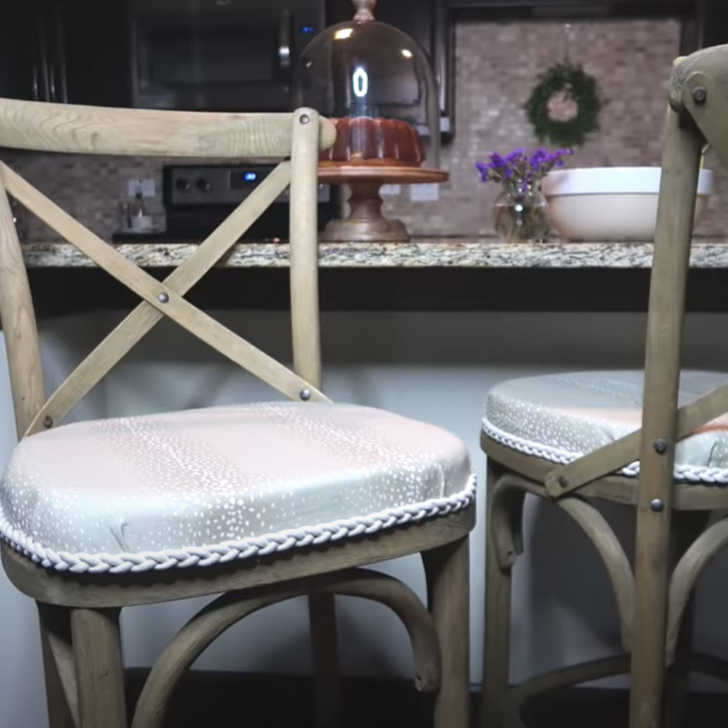 This is such a useful project! Reupholstering furniture seems like a super difficult project, but it doesn't have to be! I don't suggest trying to reupholster a couch on your first try, but replacing these bar stool seats? Easy peasy.
First, trace out the seat of the stool on some paper. Use this as a template and trace around it on a piece of plywood and then again on furniture-grade foam. Glue to foam to the board and then cover in fabric, folding it under and securing it with a few staples on the bottom. Attach the new seat to the chair with some hefty wood glue, and then glue a ribbon around the edge to hide the seams of the new seat.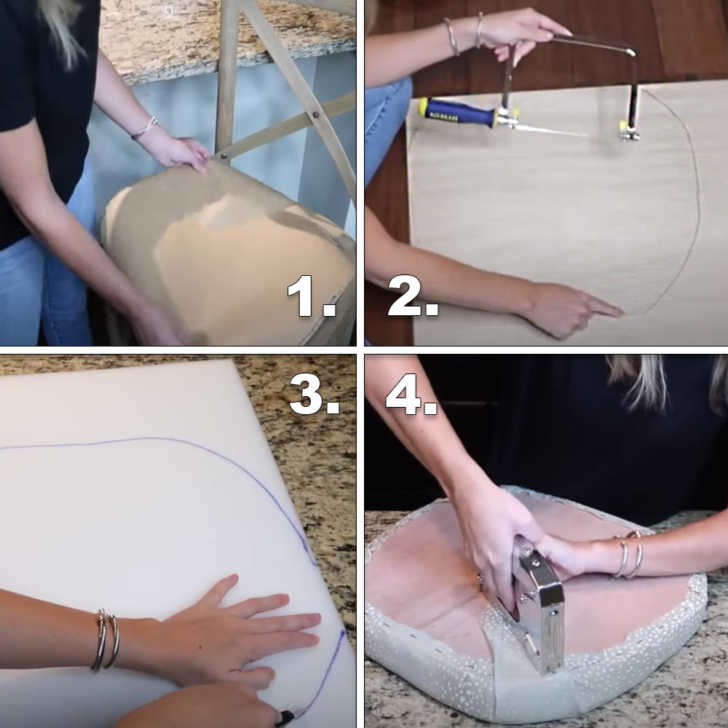 Dresser Makeover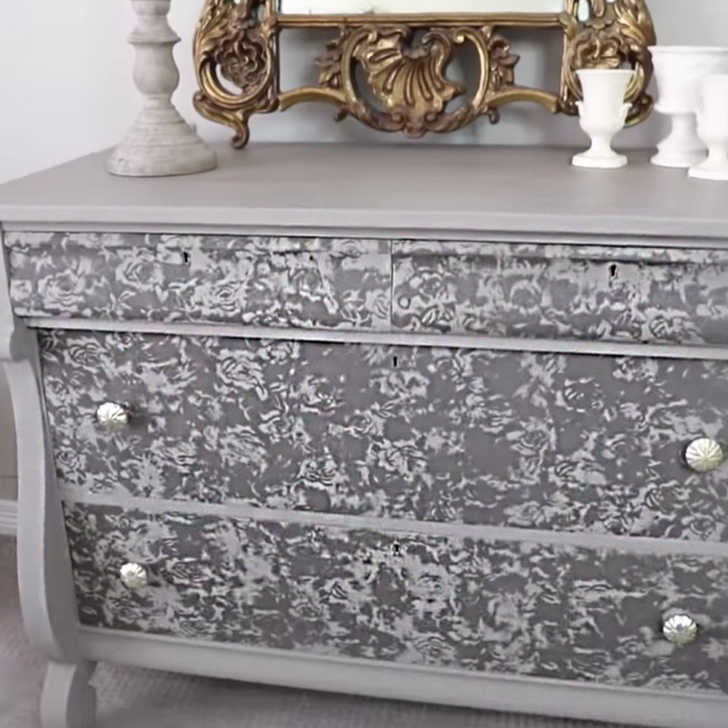 This is just beautiful! Start by painting the dresser your color of choice. Then, remove the drawers and drape lace fabric over them. In this example, the lady used a black, metallic plaster paint, but you could use regular paint or even the homemade puff paint mixture from the dresser above.
Depending on the paint you use, either scrape it over the lace if it's thick or dab it on with a sponge if it's regular, thinner paint. Peel back the lace to reveal a stunning pattern on the drawers! Cover with sealant and add new hardware if you want.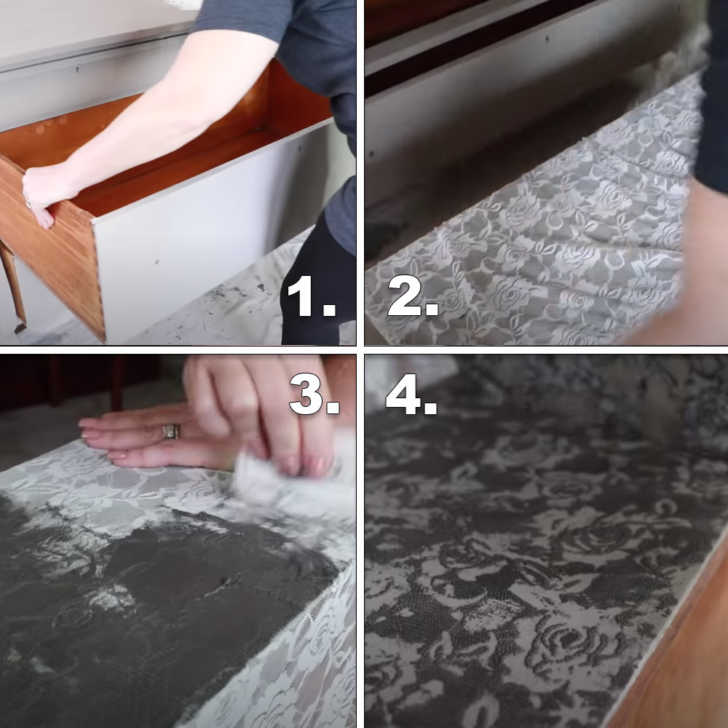 Stencil Details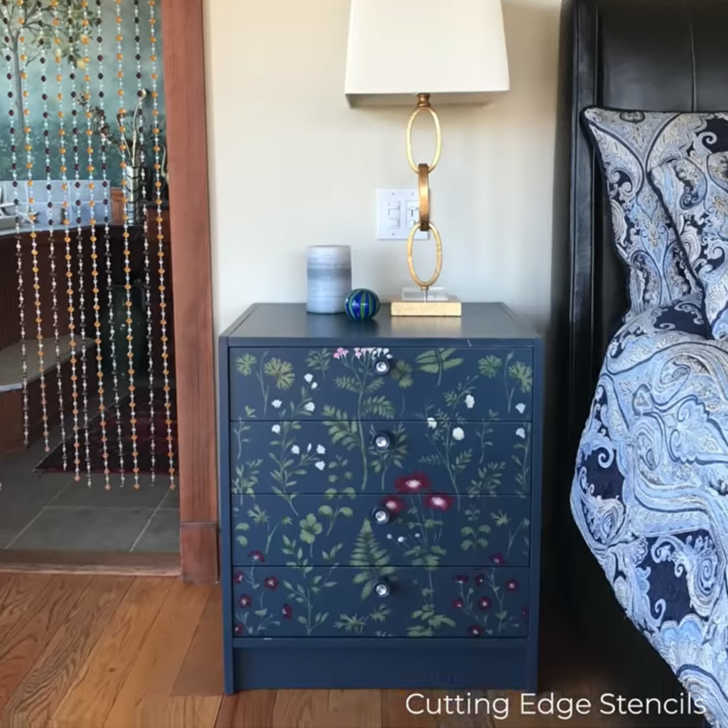 How fun is this dresser?! I love all things floral, so I definitely need to try this idea out on the old dresser in the guest room. Start by painting the dresser any color you want. I like this dark navy used, but it would be equally as striking with a lighter color of paint.
Once dry, attach the stencil to the dresser with painters tape, and then fill it in by dabbing paint on. I kind of like the look of just one stencil crawling up the side and top of the dresser, but you can, of course, move the stencil over, line it up with what you already have, and fill in the rest of the space.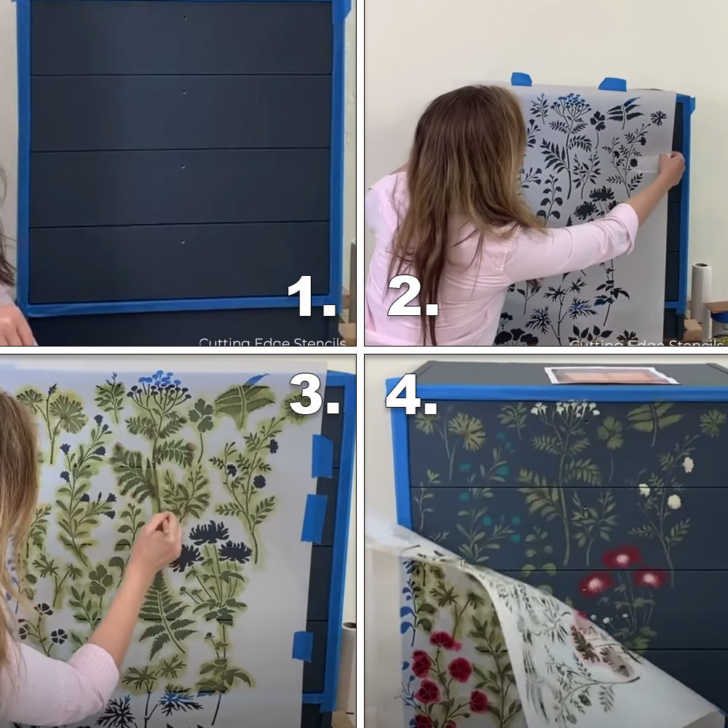 See more ideas in the video below!
SKM: below-content placeholder
Whizzco for 12T