There's no denying that fresh pineapple is preferable to the canned stuff. However, since it's seasonal, you won't find it in the grocery store year-round – and if you do see pineapple in the off-season… Well, let's just say you should probably skip it. But even when it's pineapple season, it's tempting to skip over the fresh stuff and go for canned simply because cutting up a pineapple can be quite a chore. Plus, sometimes you can't eat it fast enough before it starts to go bad. The good news is, I have a few ways you can dress up your canned pineapple and make it into a tasty snack, breakfast, or dinner.
Pineapple Ring Dessert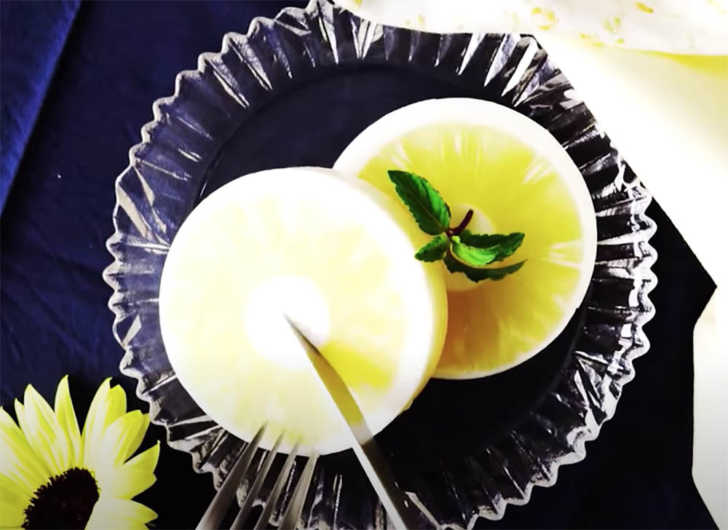 Looking for a unique dessert? Try this creamy pineapple ring! Start by draining the pineapple over a bowl with a strainer. Put the pineapple rings aside. Add milk to the pineapple juice and microwave for a minute. In a saucepan, add water and powdered sugar. When that comes to a boil, add granulated sugar and the milk mixture.
Once that is all combined, put the mixture in the fridge for an hour. It will thicken up quite a bit. Once cooled, take the original pineapple can and layer a pineapple ring and then a spoonful of the sugar/milk mixture. Continue layering until the can is filled up. Refrigerate for another hour and then slice into your sweet, pineapple-y dessert!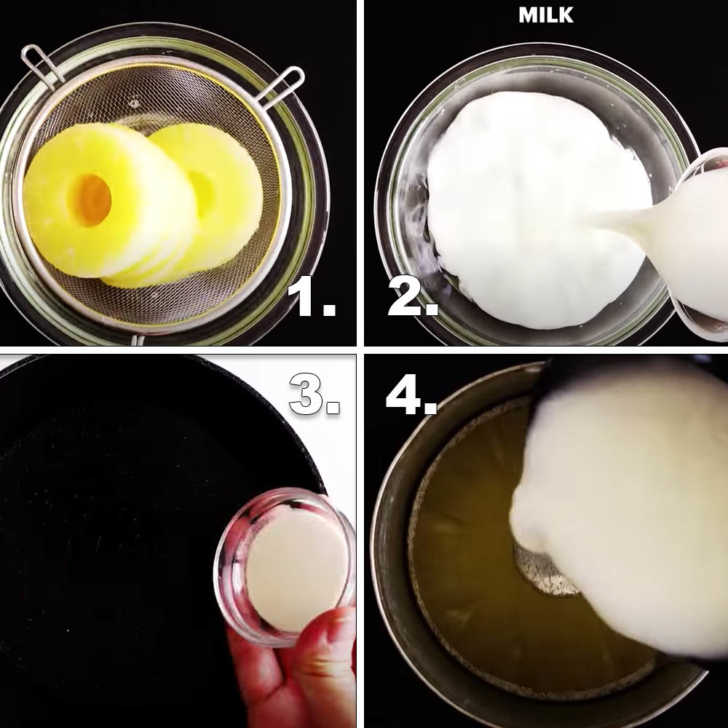 Mini Pineapple Pancakes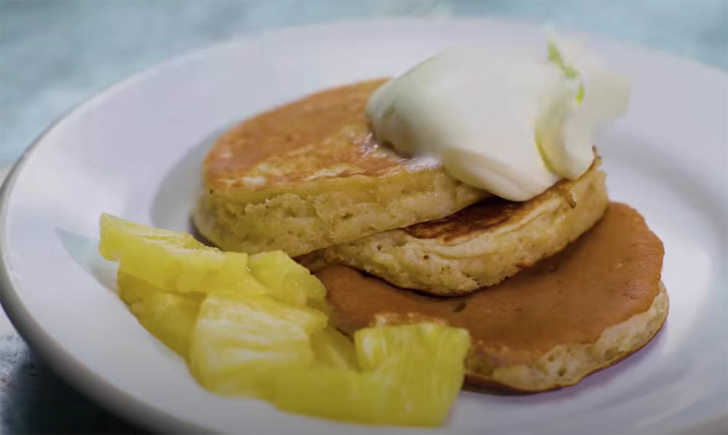 How cute are these?! Start by placing pineapple rings in a food processor. Add egg yolks (save the egg whites), sugar, and ricotta cheese, then blend. In a separate bowl, mix flour, cinnamon, and sugar. Once combined, add the wet ingredients to the dry ingredients to make a batter.
Beat the egg whites until they form soft peaks. Then fold the fluffy egg whites into the batter. Use like regular pancake batter and fry them up on the stove top! Serve with a side of pineapple, whipped cream, and syrup.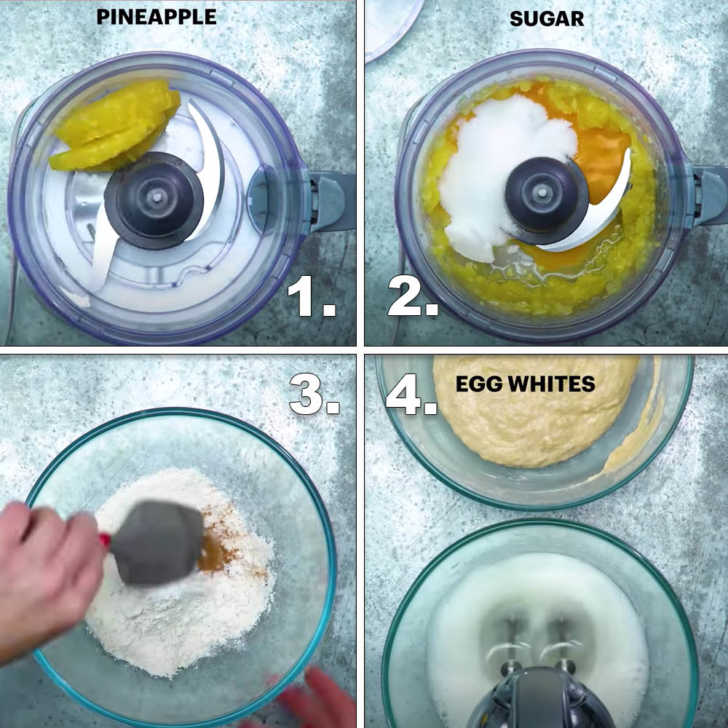 Breaded Pineapple Stirfry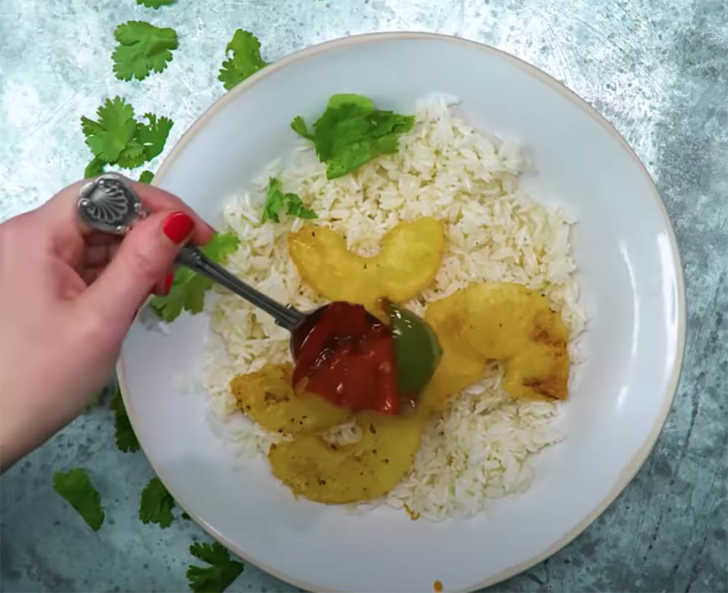 There are so many dishes that these fried pineapple rings would be good in! Combine flour, baking powder, and corn flour in a large bowl. Stir in soda water until a batter forms. Dip the pineapple slices into the batter and fry them up in oil!
To make the stirfry, cut up onions, green peppers, and red peppers and sauté them in a pan. Add garlic, turmeric, the remaining pineapple juice from the can, soy sauce, and ketchup. Once heated through, scoop the veggie mix onto a bed of rice along with your breaded pineapple!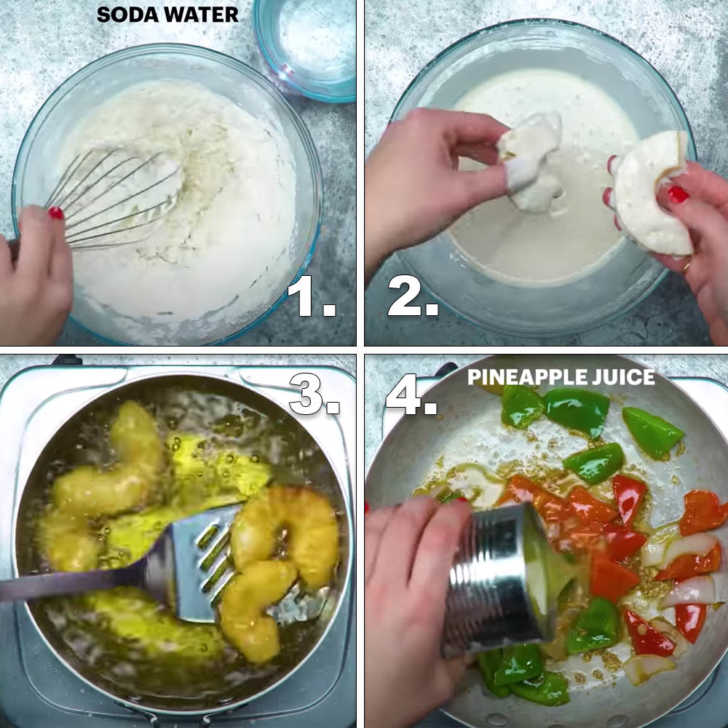 See how to make each of these recipes and get even more ideas in the video below!
SKM: below-content placeholder
Whizzco for 12T