While this train might not be able to travel anywhere, that does not mean that it is unable to shoot up the list of most popular AirBnB establishments.
After being inspired by a row of cabooses that he once used to drive past, carpenter Jim Dotzenrod decided that he would acquire one of his own. From there, it was not long before he was able to turn it into an Airbnb.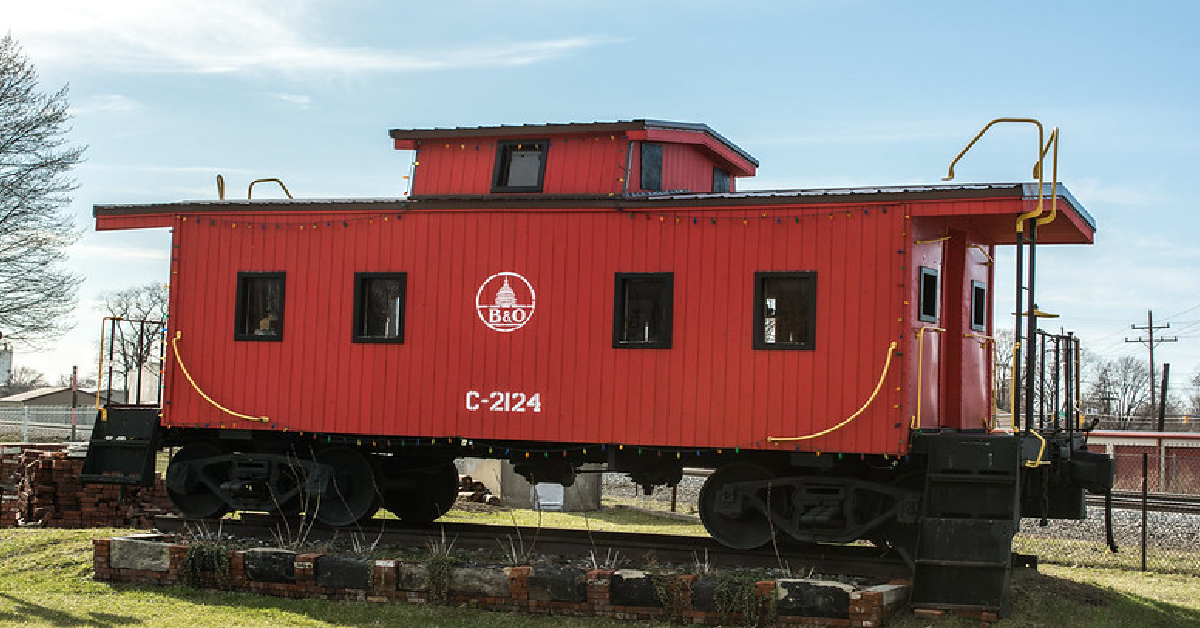 The 52,000-pound caboose that he was able to salvage was built in 1973. Once it was slated for parts, he moved the remains from the scrapyard and onto his property. This process cost him roughly $2,000. He needed a crane, semi-truck, and a lift to get everything from point A to point B. He was not done there, either.
The restoration process required an additional $4,000. "I had to get the iron out of there, and after I gutted it I had to power wash it to get that diesel-fuel smell out," Jim explained to Insider. The train has now been transformed into an incredible-looking short-term rental.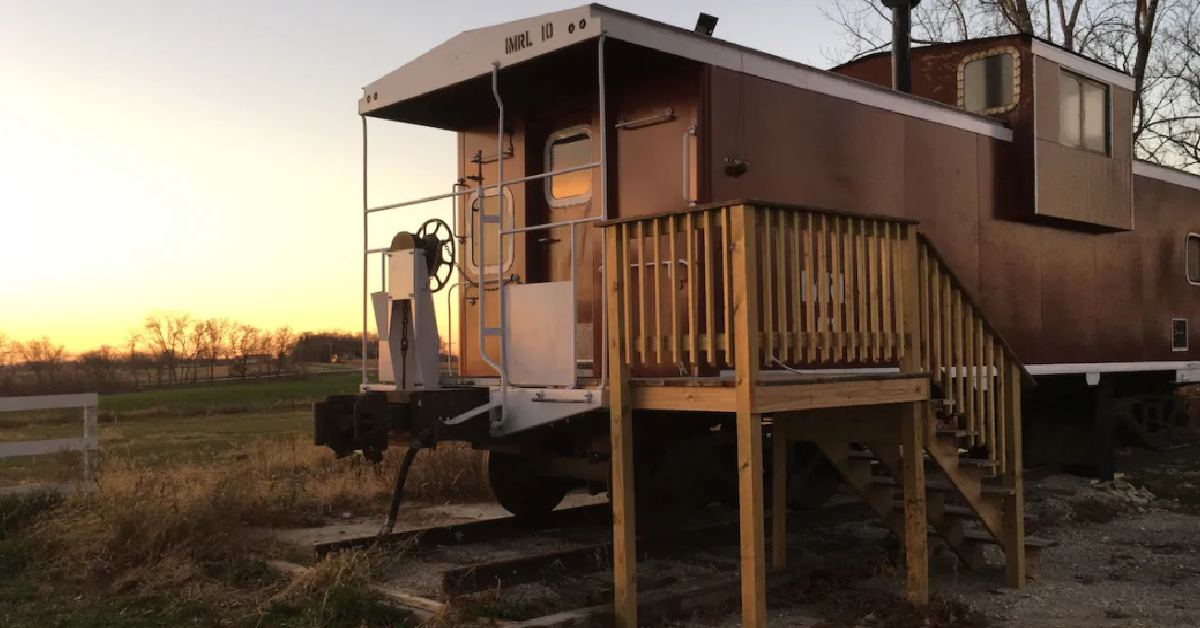 Windows were cut into the sides of the caboose and Jim also built a new staircase to the second-floor queen bedroom. The ironwork was replaced with brand new woodwork as well. Jim's carpentry skills played a massive role in the project but his daughter was also more than willing to help out with this amazing idea.
"My dad can do anything he sets his mind to — like, absolutely anything — but my dad is so low maintenance himself," Danielle told Insider. "So when we built this together it was a good combo, because he could build whatever and have me nudging him like, 'Hey, let's make this as cool as we can," she continued. From the looks of it, she definitely provided some very valuable inspiration.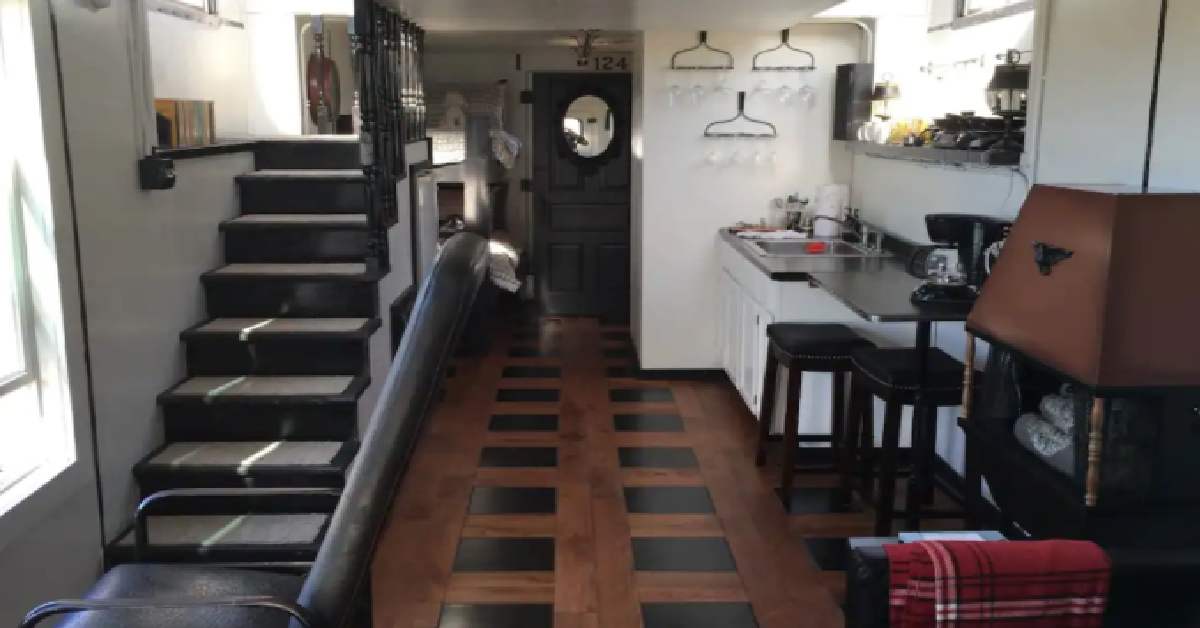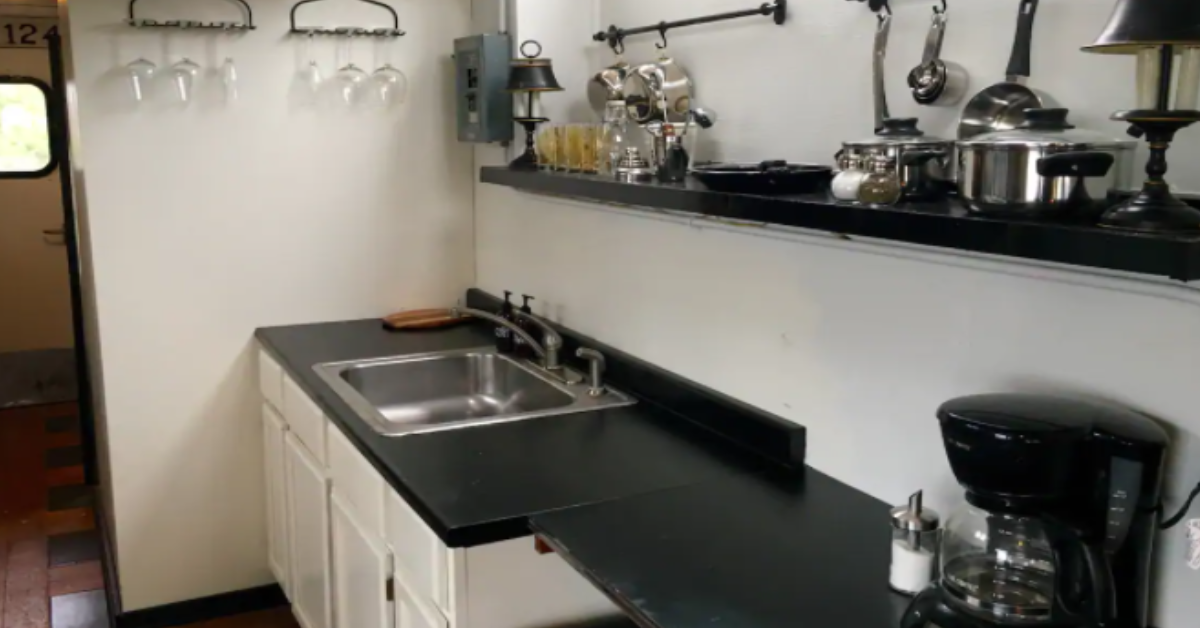 She was more focused on the minor details. She's the one who designed the black tile and oak wood floor, which created the color motif for the caboose. Danielle also repurposed rake heads for wine glass holder wall hangings and tracked down plenty of cute furniture.
It took them six months to complete the project but it is safe to say that all of the hard work has paid off. Now, people are flocking from all over to stay in the caboose for $124 per night!
SKM: below-content placeholder
Whizzco for 12T