I love candles, whether wax or LED. I tend to burn through candles rather quickly (no pun intended), which can be a problem for my wallet. If you're a candle enthusiast like me, then you know just how pricey these little creature comforts can be. That's why I love finding cheap candles at the dollar store or at thrift stores. The only downside is they are usually generic or in need of some TLC. That's where this list comes into play. Let's take a look at a few creative ways to spruce up those discount candles!
DIY Lanterns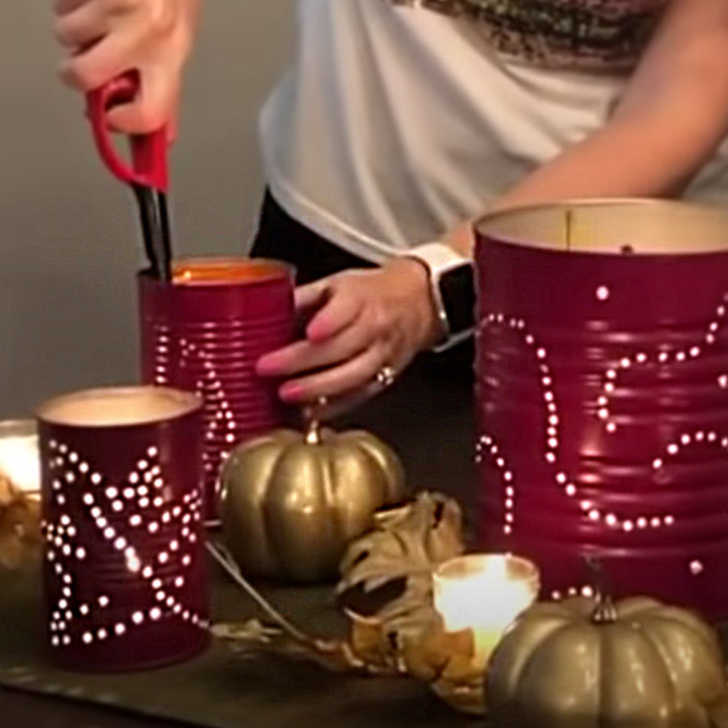 I absolutely love this idea. It's got a rustic, farmhouse feel, plus it's a brilliant way to use up old candles or candles you got for super cheap that aren't the most aesthetically pleasing.
The process is pretty simple. Start by taking off the labels the cans and washing them. Then, draw on your design using a dry erase marker. Next, clamp the can down or secure it in some way, then drill holes, following your guideline. All that's left to do is paint and put your candles inside!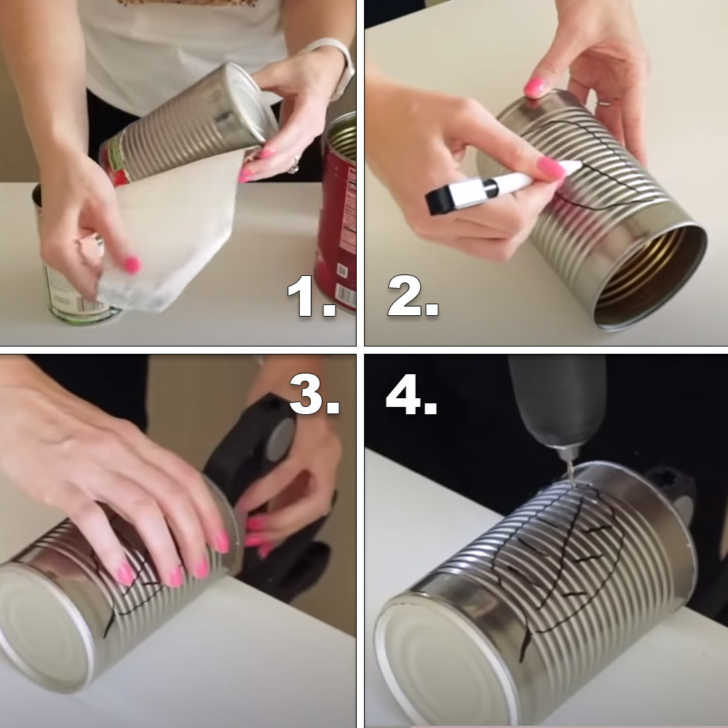 Embellishments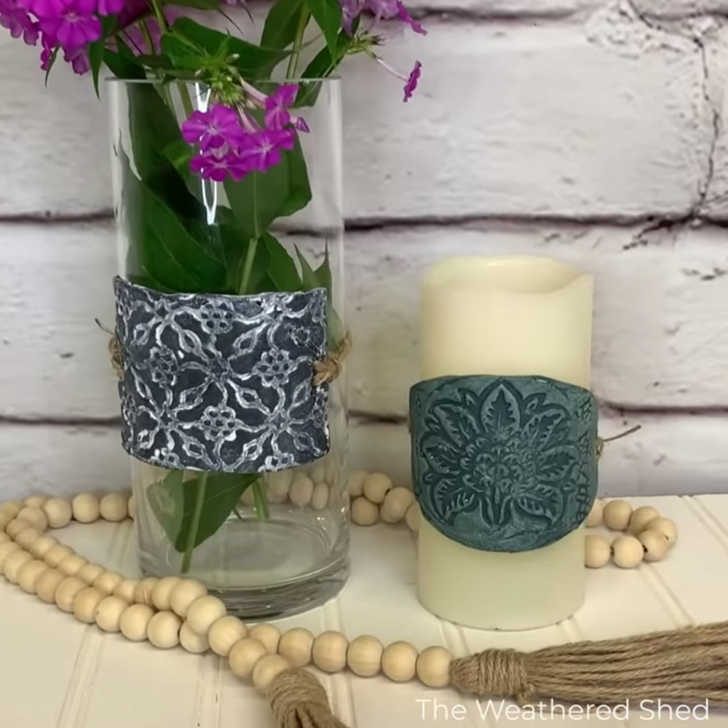 This one might be my favorite on the list. Not only is it beautiful, but it has so many uses! These little embellishment plates can go on candles, vases, mason jars, you name it.
To make these, start out with some air-dry clay. Roll it out so it's nice and even, then cut out the shape you want the plate to be. Next, stamp on your design. Cut little holes or slots on either side, making sure to steer clear of the very edge so you don't tear the clay before it dries. Finally, paint the clay once it dries and tie it onto your candle or vase!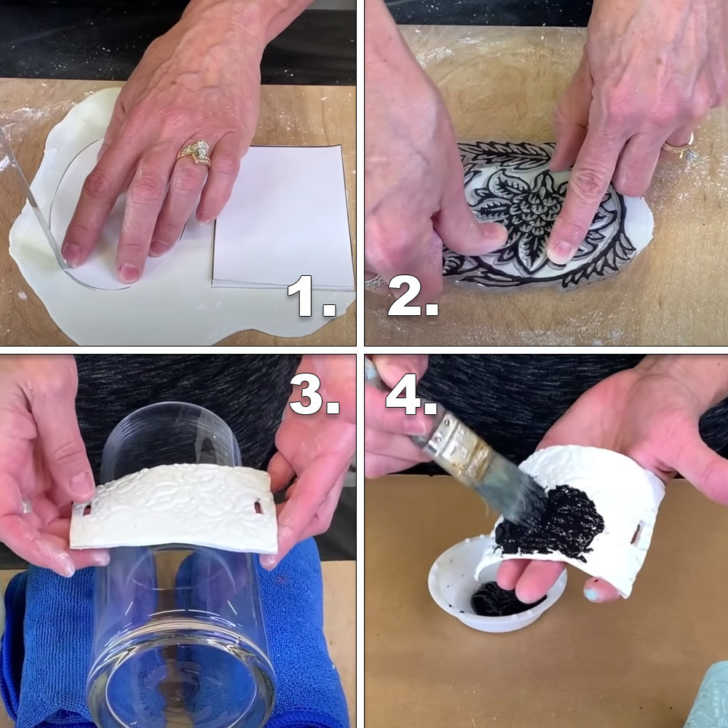 Gold Leaf Candle Stand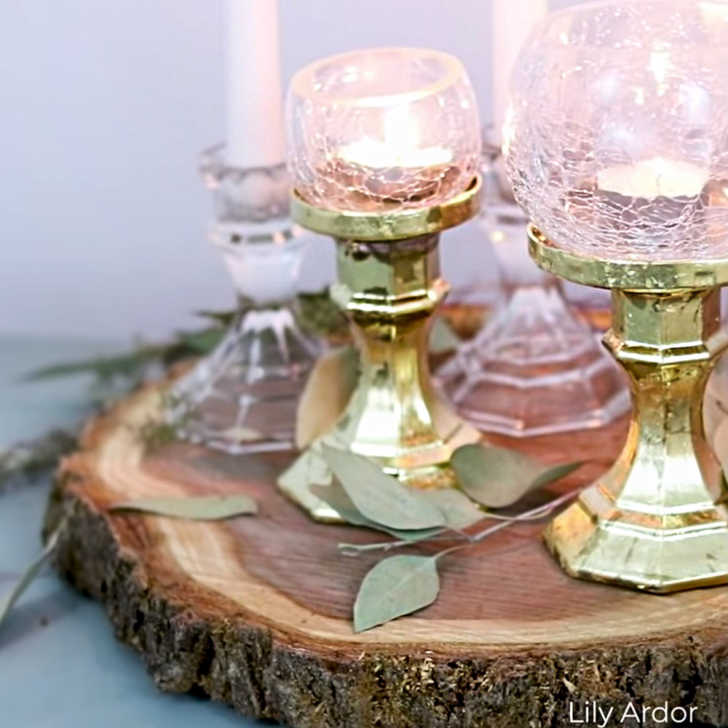 Here's another super easy, super classy DIY. Start with some candlesticks from the dollar store. Hot glue jar lids to the top, with the lip of the lid facing up.
Next, spray paint the lid and candlestick in metallic gold. Once dry, paint on areas with Mod Podge and stick gold leaf paper onto the glued areas. Don't overdo it – just a few gold leaf accents here and there will really stand out! After everything is dry, top with candles, bowls, etc.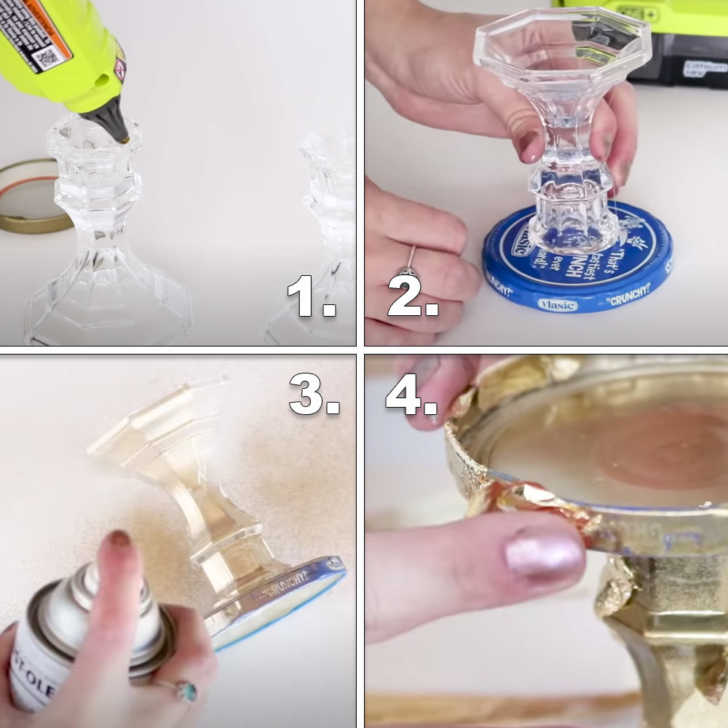 Candle Cozies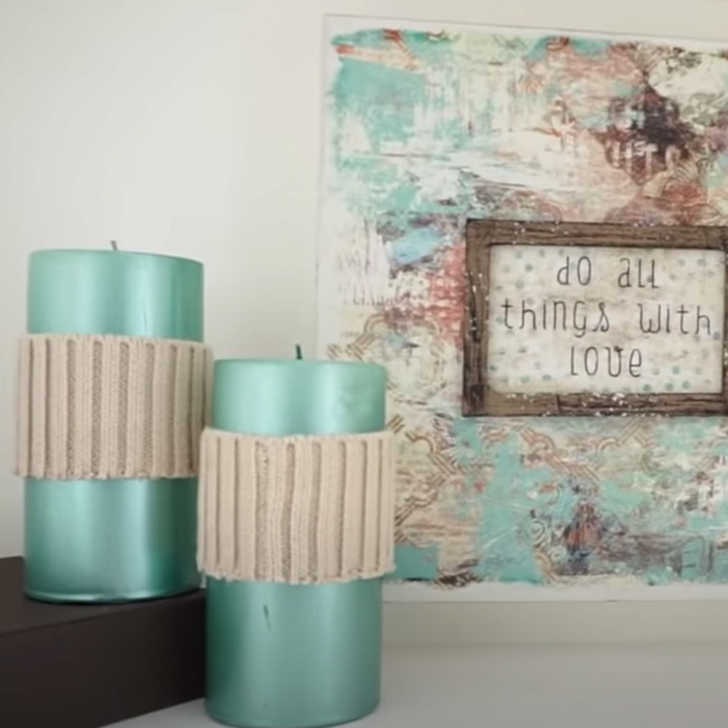 This is perhaps the easiest DIY of all time, but there's no denying that it's super cute! Especially for the colder months. Start with an old sweater or a sweater you pick up at a thrift store, and cut the sleeves near the bottom. If you want to, go ahead and paint your candles whatever color you want. Then, just slip the little sleeve on and admire your cute, cozy candles!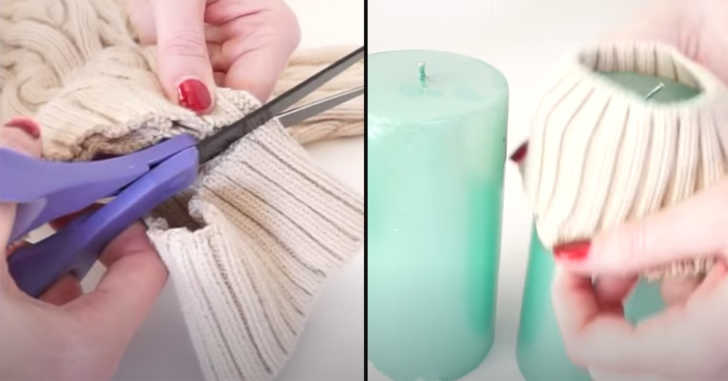 Leaf Candle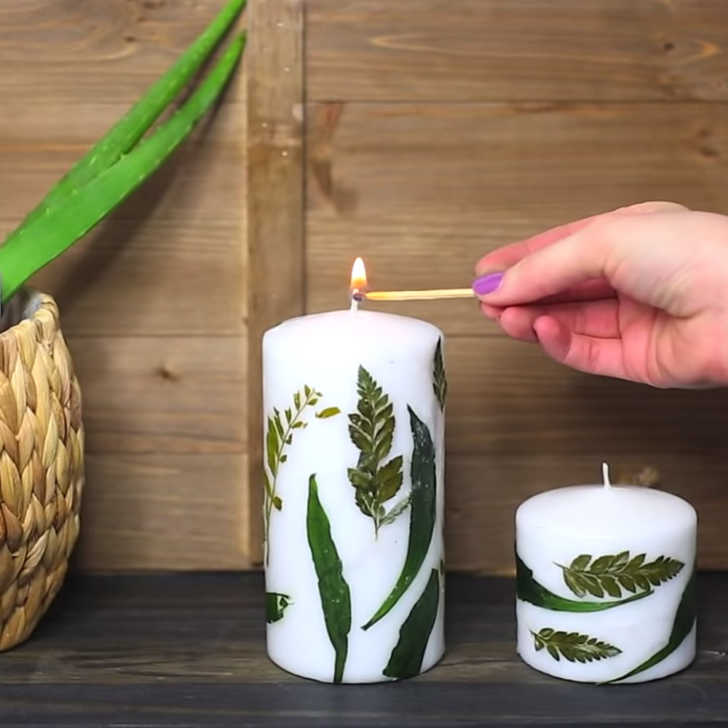 How cute is this? I love the clean, modern look, but with an edge of personality. Start by placing leaves or petals on a sheet of wax paper, then cover it with a second piece of wax paper. Iron the paper and leaves on a low setting. This will effectively coat the leaves in wax.
Next, heat up a spoon and rub it over the candle, melting the wax just enough to stick a leaf on. Heat up the spoon again and lightly rub it over the leaf to press it into the candle and seal everything. Repeat with each leaf or petal.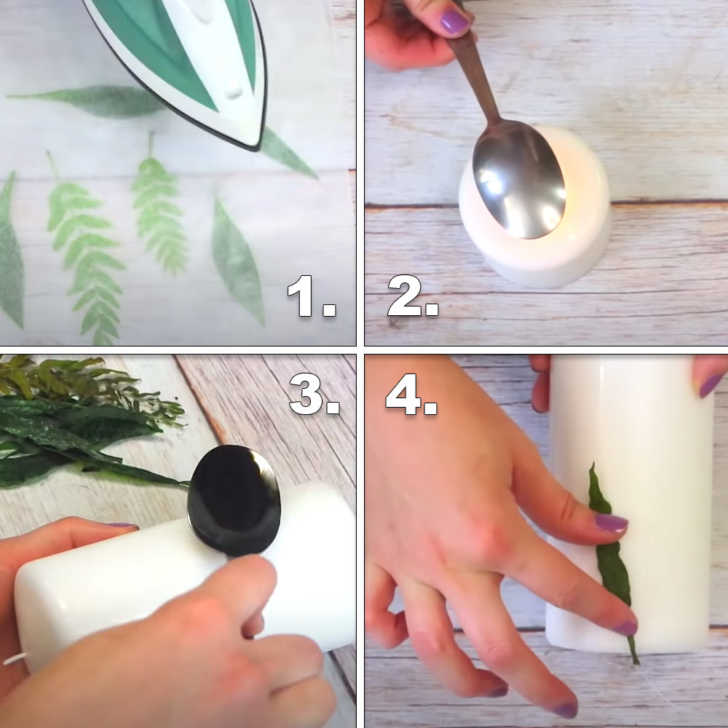 See more creative candle upgrades in the video below!
SKM: below-content placeholder
Whizzco for 12T