There's no doubt we live on a gorgeous planet. Mountains, rivers, oceans, rolling plains, jungles, forests, so many unique habitats and regions full of beauty. Sometimes it's easy to forget in the hustle and bustle of everyday life. How often do we pause to take in the scenery around us? The saying, "Stop and smell the flowers," is cliché for a reason!
The Awesome Earth Instagram account helps us do just that – pause for a brief second in our day to look at the truly wonderous places on our planet! I mean seriously, some of these photos are so awe-inspiring they don't seem to be real! Go ahead and check out these pictures and follow Awesome Earth for more nature photos!
Mont Saint-Michel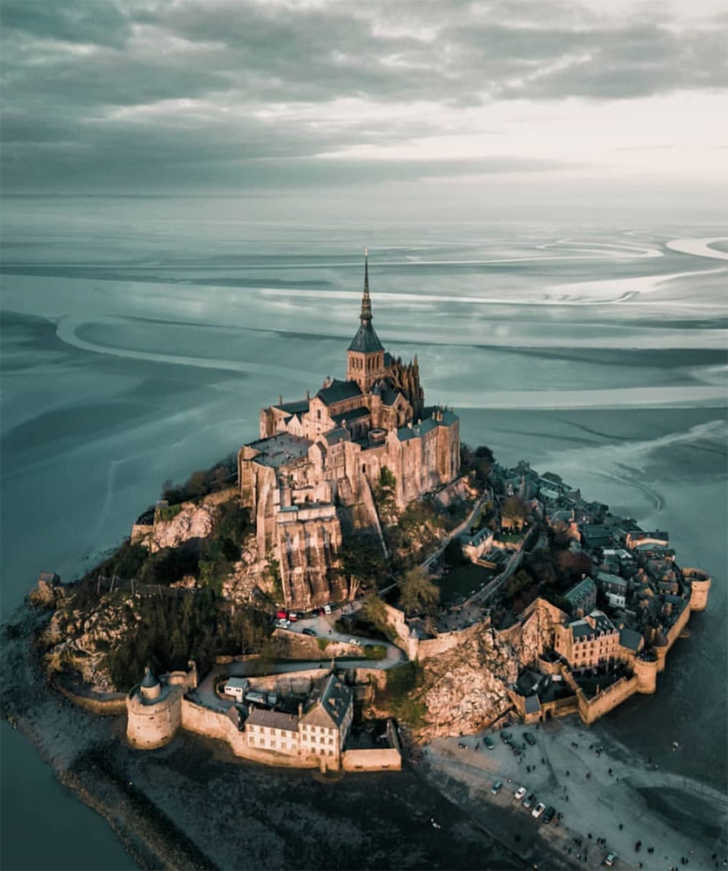 This gorgeous shot of Mont Saint-Michel was taken by @giuliogroebert. This breath-taking castle stands between two powerful tides – one from Normandy and the other from Brittany. The Gothic-style Benedictine abbey is named after the Archangel, Saint Michael. Today, the castle is essentially an island during high tide, though it wasn't always that way. Hundreds of years ago, the castle sat on dry land. However, with the rising sea levels, the castle became closer and closer to the water. Around 50 people still live in the abbey, and it is visited by nearly 3 million people each year!
Giethoorn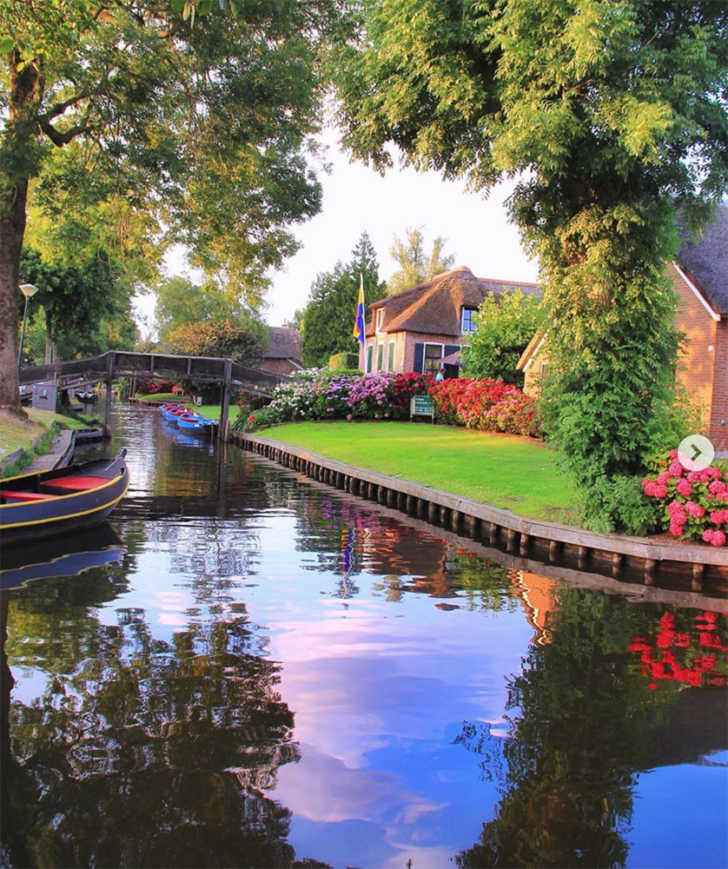 Giethoorn is sometimes referred to as the 'Venice of Holland'. You'll have to travel about 75 miles from Amsterdam to the province of Overijssel to find this unique village. It is known as being a peaceful, tranquil location that provides all of the charm you could possibly need. A number of small islands linked by bridges make up Giethoorn. 2,260 people call the location home.
According to TheHeartySoul, the residents live in a world that is made up of footbridges and farmhouses with thatched rooms.
Greenlad
This gorgeous photo was taken by @thomaschuphoto. The caption reads, "The most magical night I had in Greenland, the aurora panorama! The mountains behind were giant rocks of almost 2000 meters. It was after a snow storm so the rocks were covered by white snow. I waited until moonset and witnessed the northern light bursted and danced across the sky!"
Colorado Night Sky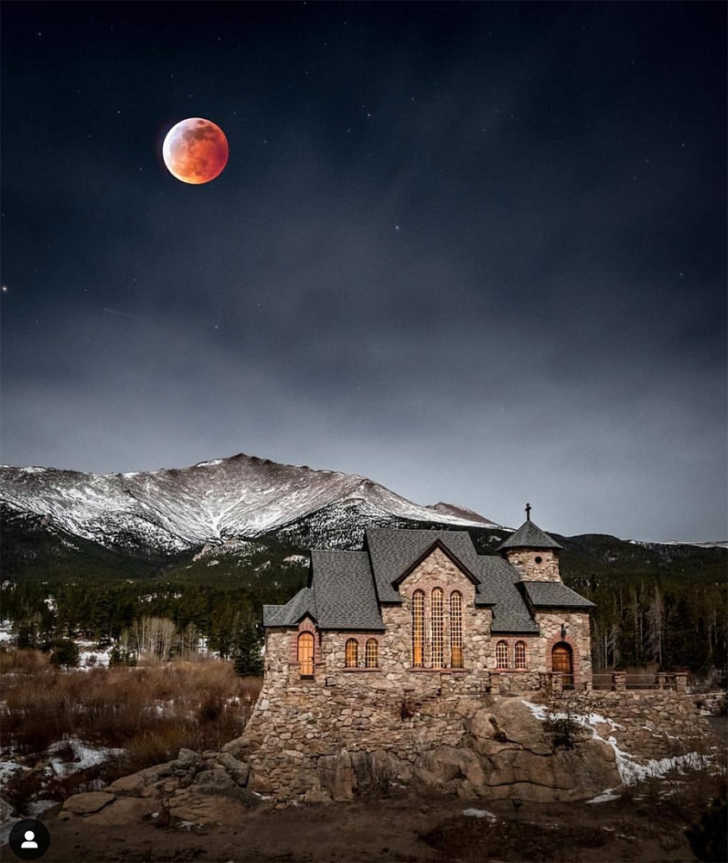 This stunning photo was taken by Nate Dodge. Just look at that moon and the clear sky! Truly a magnificent photograph by a talented photographer. The caption reads, "Alright here it is. This is my artistic interpretation of last night's lunar eclipse. This was the shot that I envisioned when I set out but due to the location of the moon in the sky and the gates to the chapel being closed, I took two shots in different directions and blended them in post. Did you get out to witness this last night?"
Meteor Shower in Colorado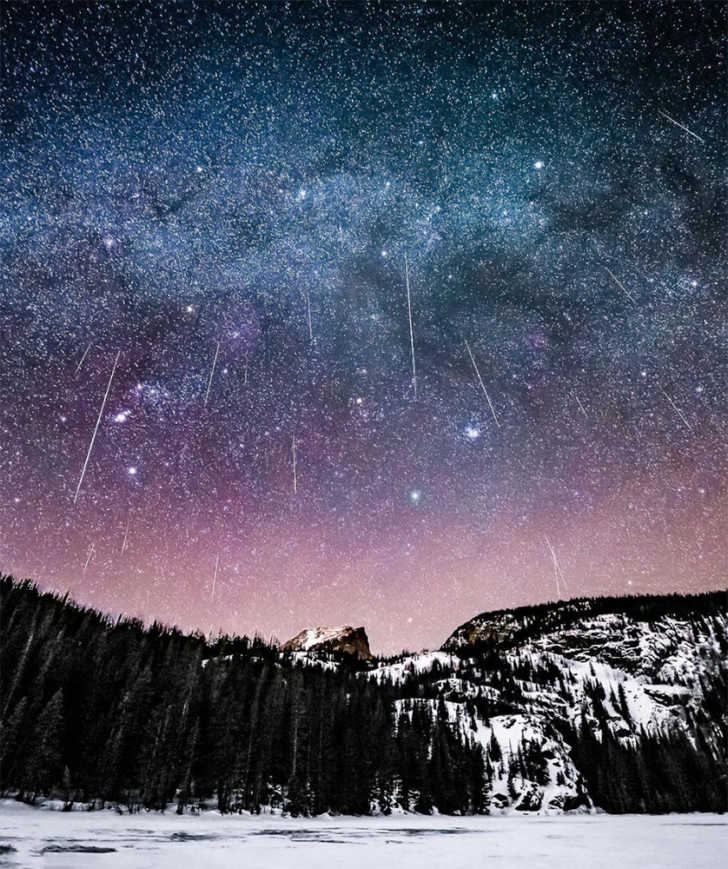 Here's another incredible shot by Nate Dodge. I can't get over the individual stars and the meteors shooting across the sky! The caption reads, "Remember that time in December when I stayed up all night in the middle of a frozen alpine lake to shoot the Geminid Meteor Shower? Well this is what we saw."
New York in the Fall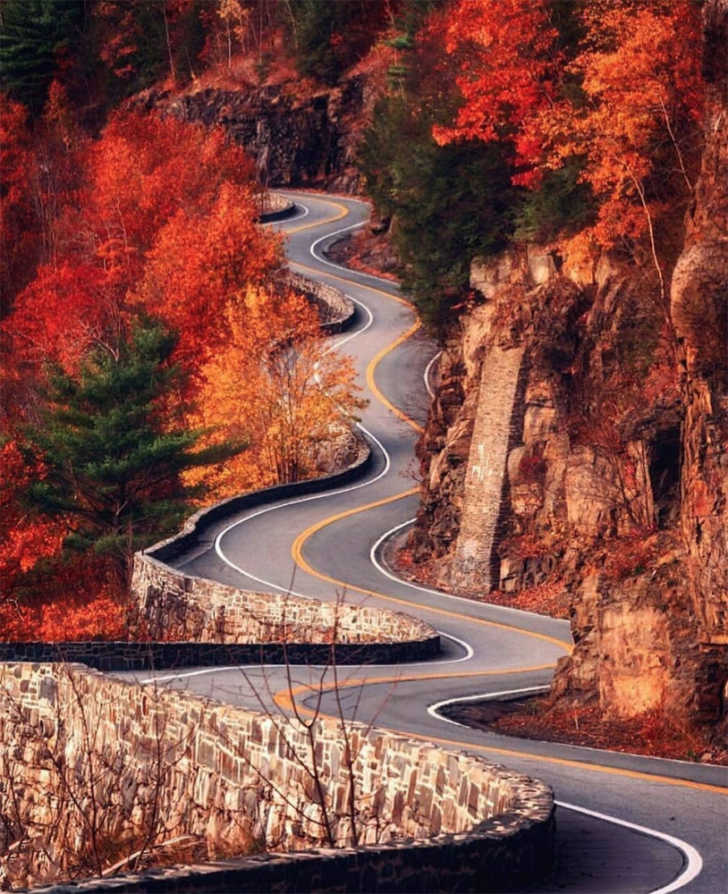 I don't know about you, but fall is my favorite season. I mean, just look at those colors! The composition in this photo is truly amazing. I love the winding road disappearing into the trees. It reminds me of going to grandma's for Thanksgiving dinner!
Rammang-Rammang, Indonesia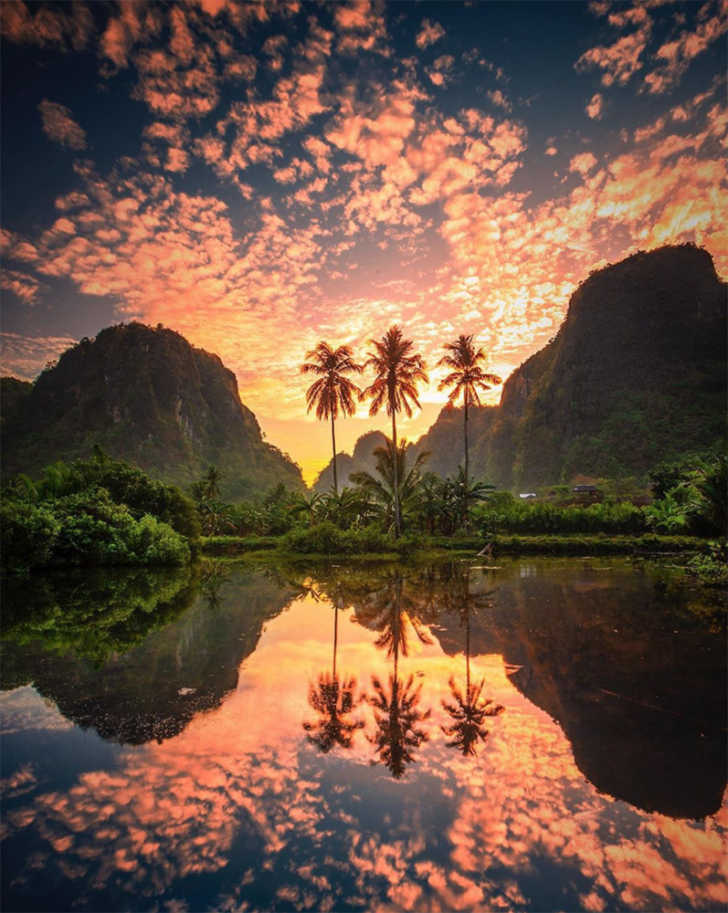 Doesn't this look like the absolute pinnacle of tropical getaway? I would have thought this photo was taken in the Caribbean or Hawaii, but it's actually in Indonesia. That just goes to show there's so much beauty in the world yet to be discovered and appreciated by us!
Sumba, Indonesia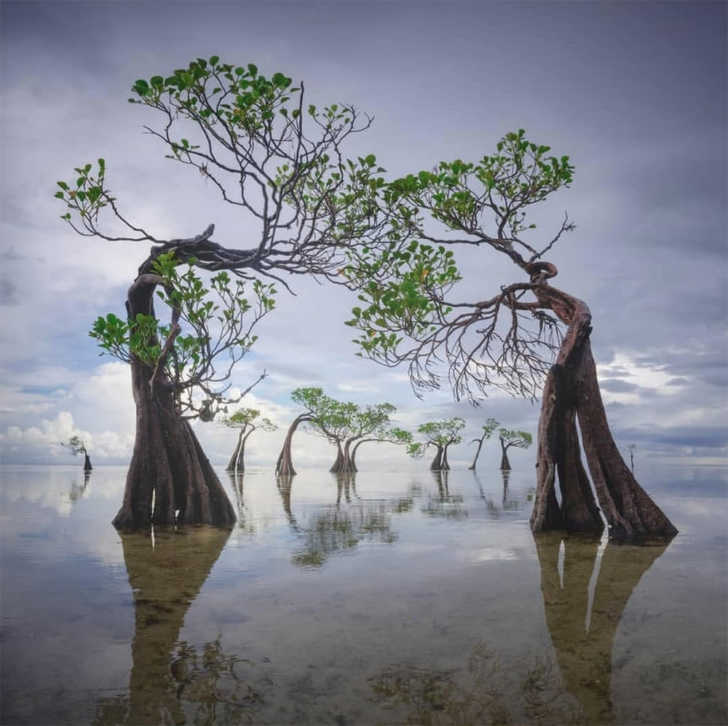 Wow! Another great shot by Daniel Kordon. The caption reads, "Sumba dancing mangrove trees. The full series of images from Sumba island in Indonesia. It was quite a spontaneous trip: I took a short one hour flight from Bali, rented a scooter (with 160,000 km run and flat tire). And ride through the island to this fantastic place. Seems that Sumba wasn't spoiled by foreigners on a bike: everyone was screaming, greeting and smiling when they see me on the road =)
The place itself was very creative and challenging to photograph."
Greenland Icebergs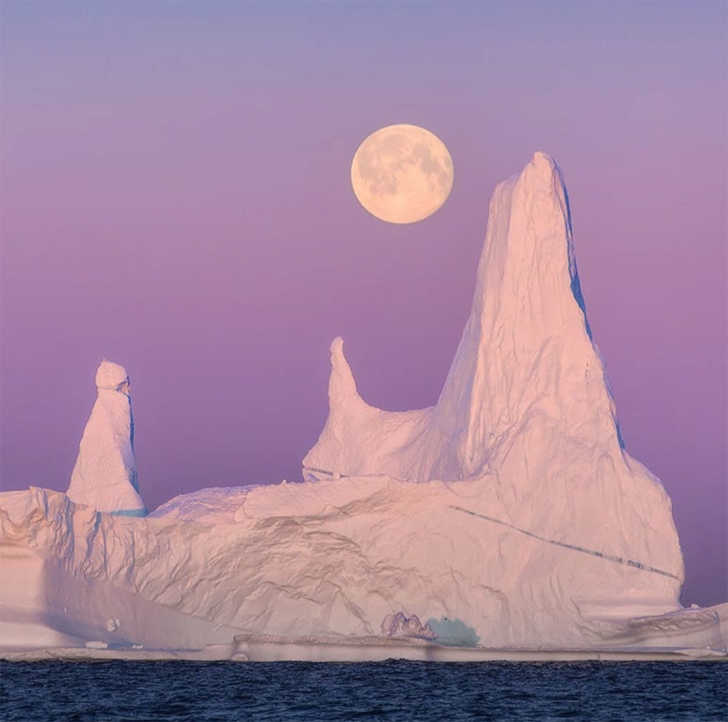 Tropical vacations are nice, but just look at the majesty of these icebergs! The caption reads, "Nature is the best sculptor! Icebergs we see in Greenland are absolutely unique, you can never photograph twice the same iceberg. This one was shot on 400 mm nikkor lens during sunset – so you can see the beautiful pink alpenglow behind. It reminds me of a man looking at Fitzroy mountain :)"
Senja Island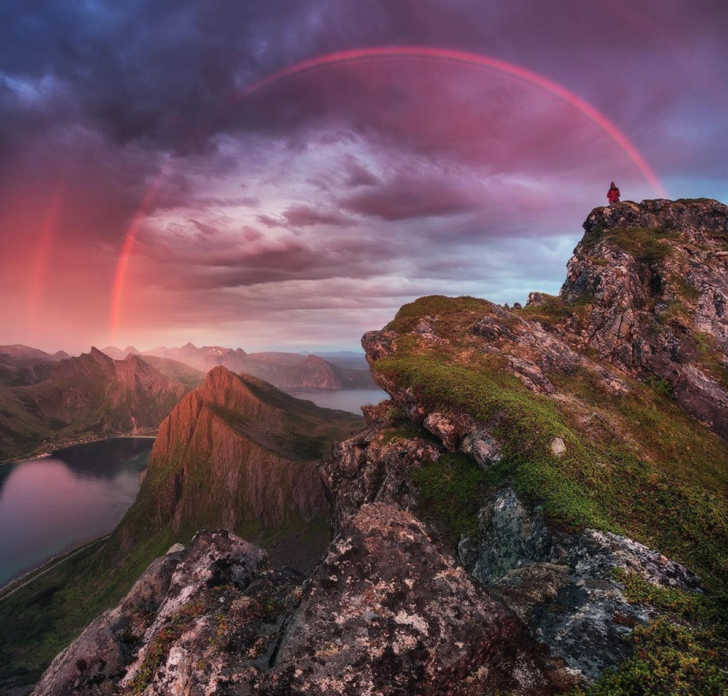 Amazing!! The caption reads, "Senja island is a true paradise for landscape photographers. Throughout my four hiking trips to Senja I've walked above sea of clouds during all of them! And just look at this wonderful pink rainbow in the first image! I shot it at midnight in August. The sun just rolls over horizon 3-4 hours at night providing this non stop insane light conditions. I believe my first trip to Senja 8 years ago inspired me a lot in landscape photography."
SKM: below-content placeholder
Whizzco for 12T