It's no secret that fall has officially become the season of pumpkin spice. From lattes to pies, and even deodorant and toothpaste. Yeah, both of those products actually exist. I'm here to balance the sweet and savory scale when it comes to pumpkin. It is, after all, the mascot of autumn. This list includes some of my favorite pumpkin dishes including chili, pasta, and even lasagna! Find your new favorite fall meal below.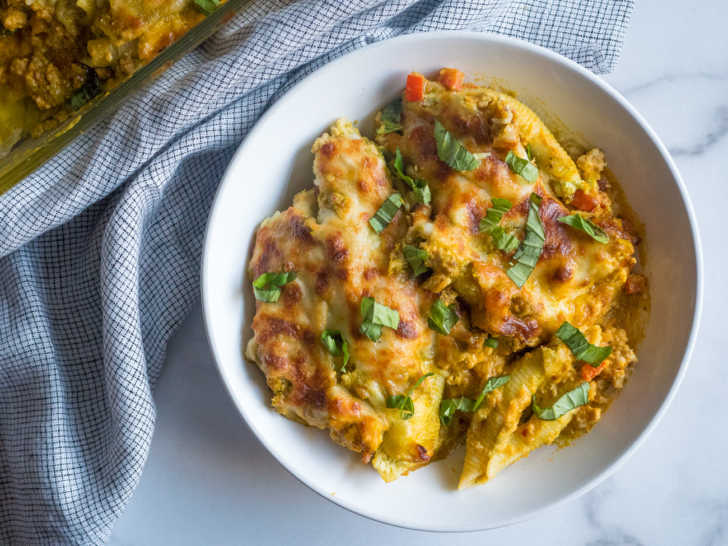 These Pumpkin Pesto Cheese Stuffed Shells are just as mouthwatering as they sound. What's not to love about a name like that? This is the perfect dish for when you're craving Italian but also want to take advantage of fall flavors like pumpkin while they're readily available. With three kinds of cheeses, chicken sausage, pumpkin, and more, this dish is sure to be a hit! Get the recipe here!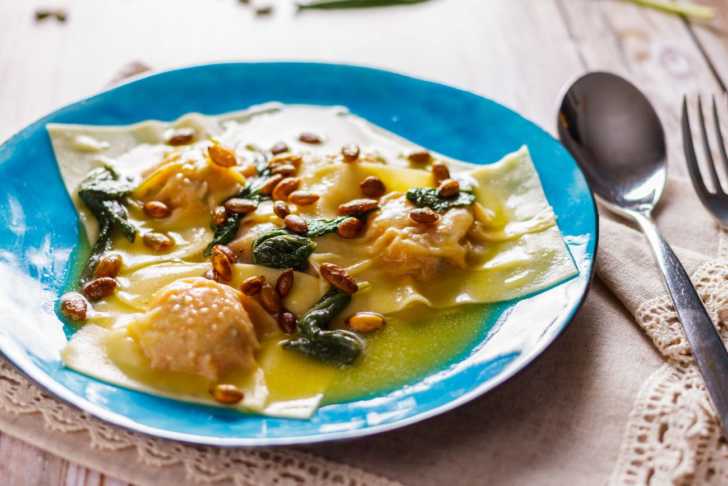 Pumpkin ravioli is super simple to make and so-so-so good to eat. I use two short cuts, canned pumpkin puree and wonton wrappers, to whip up a batch of ravioli in less than 30 minutes. Don't get me wrong, I love to make homemade ravioli but I also love having a few of these quick and easy tricks up my sleeve. This is one trick that is a real fall treat. Pumpkin, sage, butter, I mean, come on! It's savory and delicious, the perfect fall recipe. Get the directions here!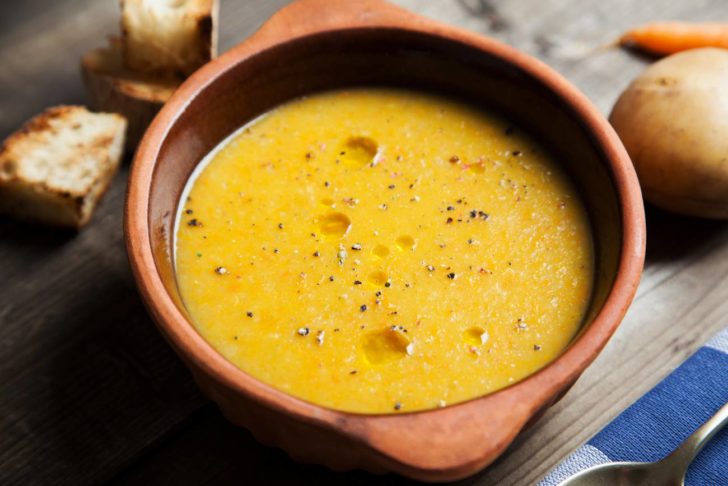 A homemade soup is about as comforting as comfort food gets, and our smooth and delicious pumpkin and potato soup is no exception. We've got some diced pumpkin, potatoes, carrots, and apples and honey (for a little natural sweetness) that are all brewed up together than blitzed with a food processor or blender (if you've got an immersion blender, this job gets much easier). A beautifully autumnal orange soup is what you'll end up with and it is going to be amazingly good. For garnish, we like to add a scattering of freshly cracked black pepper and a drizzle of olive oil for a little extra richness at the end. A chuck of some warm toasted bread is all you'll need to finish the soup. Get the recipe here!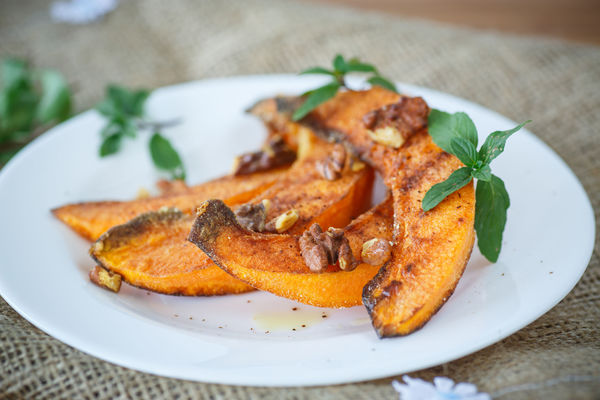 For anyone who just can't get enough of pumpkins, this dish is for you! A lot of the recipes we see and try with pumpkins usually have another "main" ingredient, or something else that shares the spotlight with the pumpkin — not the case with this recipe! Consider the spices, nuts and honey as backup dancers of this kitchen number. Pumpkin is the frontrunner of this recipe because it has amazing flavor on its own and needs our undivided attention! Get the recipe here!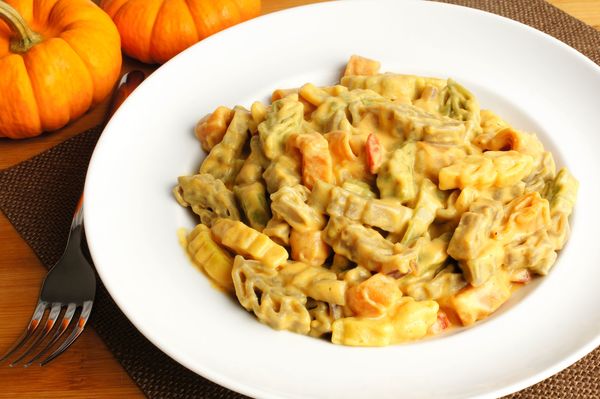 Pumpkin Alfredo is the best dish for the Fall season: creamy and flavorful, you'll be asked to keep making this well after the decorative gourds have left your tablescapes! We love this dish in part because it tastes amazing, but also because of how easy it is to make. It's a dish that looks like it requires way more effort than it actually does and it's better than a lot of creamy pasta recipes you might find in a restaurant! What with the variety of pumpkin dishes to be made during the cooler months, we're sure you can find some leftover pumpkin puree to use in this pasta — you'll be glad you did! Get the recipe here!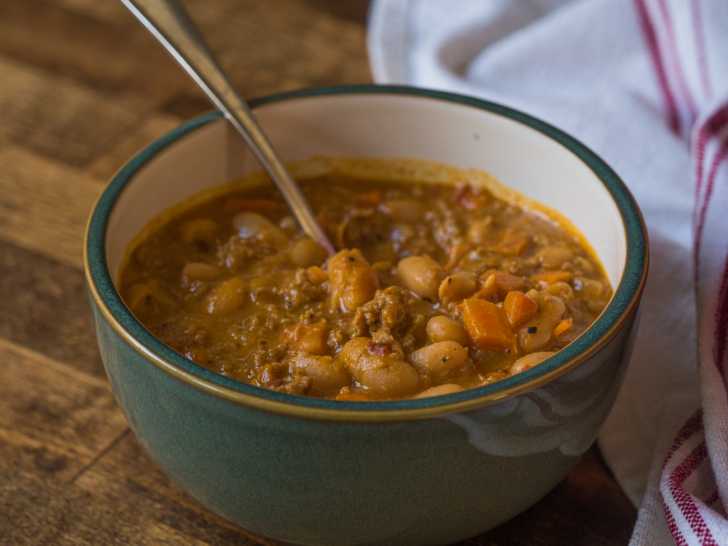 If there's one thing we want on a chilly evening it's a bowl of something warm and comforting. Soups and stews are great options, but one of our absolute favorite things to come from a pot or slow cooker is a batch of homemade chili. We decided to try a fall-themed recipe for this particular batch of chili and, wow, it's truly something amazing. A heaping bowl of this hearty chili is the best way to end a chilly fall evening. Have we piqued your interest yet? Get the recipe here!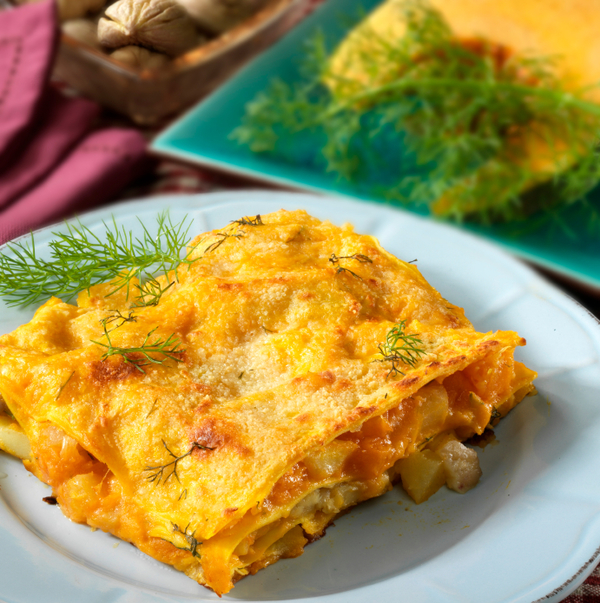 Lasagna is a favorite of ours, with it's creamy, molten cheeses and rich Bechamel sauce. While we love it in its classic form, we tried making this pumpkin onion version and were blown away — it's amazing!
Roasting the pumpkin extends the prep time of this dish, but you can hang out while it cooks or set up the rest of your ingredients so you can hit the ground running when the pumpkin's finished. The rest is a breeze! Do yourself a favor and make this dish; it's a great spin on the classic lasagna and it's a great way to squeeze more pumpkin into your autumnal routine (and into your belly). Get the recipe here!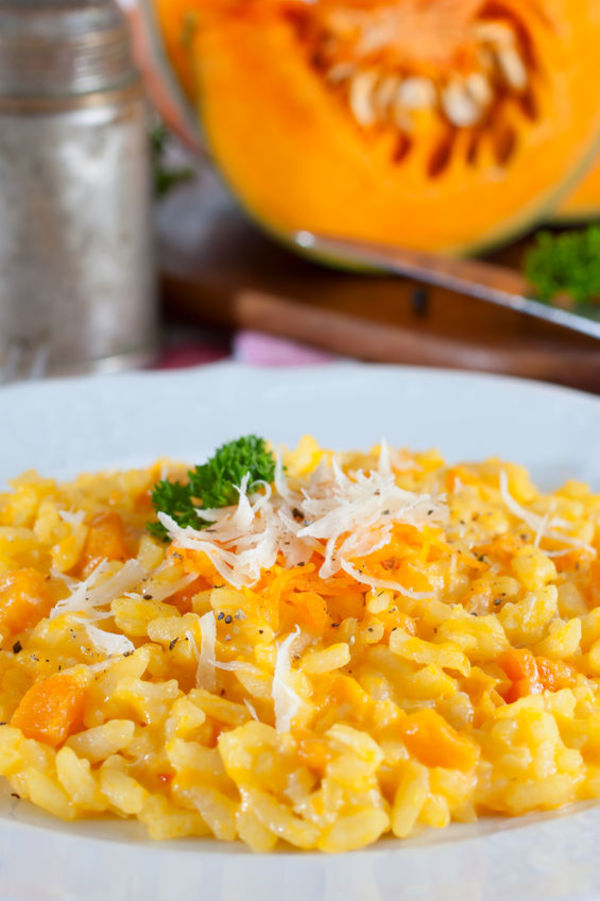 Risotto is a dish that can sometimes be intimidating, but once you get the hang of it, you see that it's actually very simple! It's a dish that has virtually no limitations, in terms of what can go in it, and we've found that pumpkin is a lovely choice if you want some creamy, (not too) sweet flavor. It does take attention, since you have to be at the stove, stirring, but we think it's absolutely worth the effort! Get the recipe here!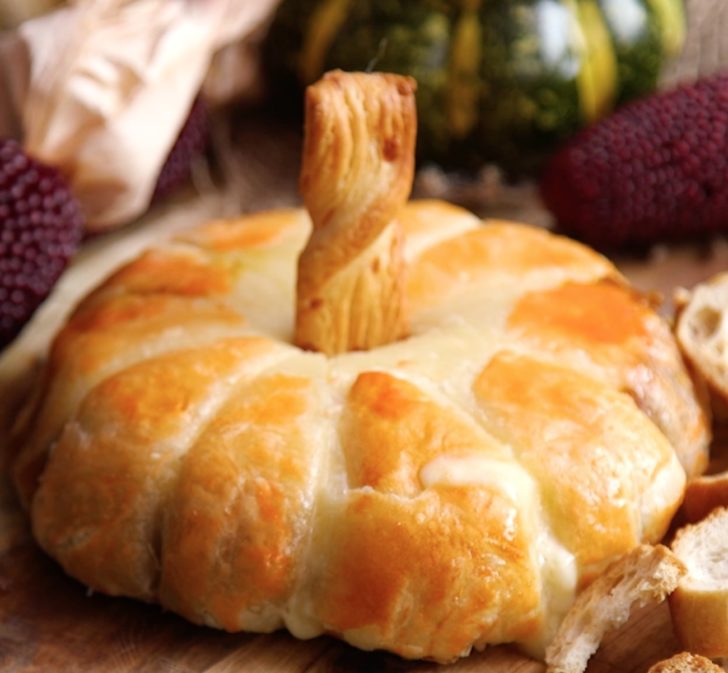 Baked brie is one of our all-time favorite appetizers. There's just something so delicious about that chewy puff pastry and oozing melted brie, and it's so good when paired with something a little sweet like grapes or slices of pear. We wanted to give this favorite app a little fall flavor, and what better way to do that than pumpkin? So we paired it with some pumpkin butter and a cute pumpkin shape to make the perfect autumn appetizer. It's adorable and delicious! Get the recipe here!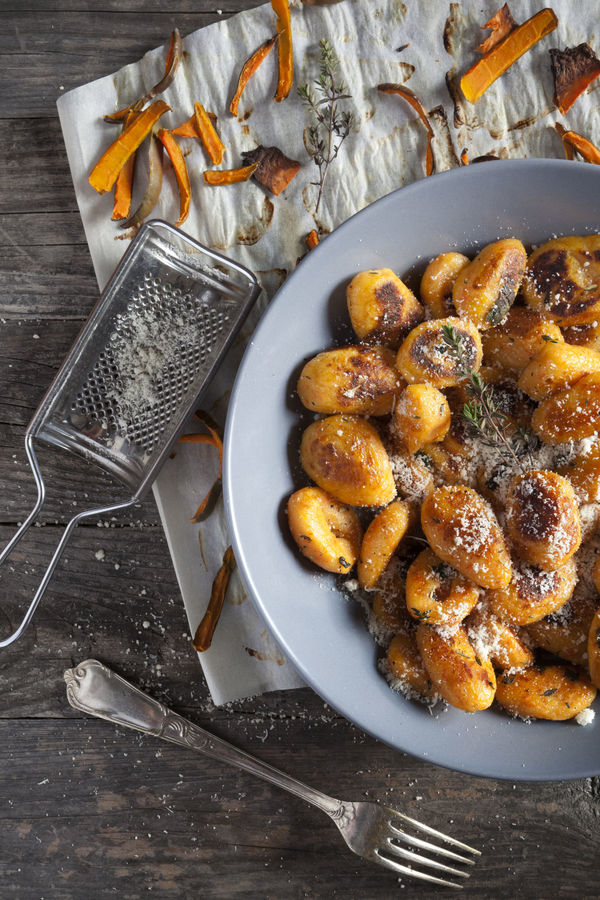 This recipe is for all the gnocchi lovers out there! For those who haven't tried gnocchi yet, it's essentially a potato dumpling that is treated as a type of pasta, accompanied by a variety of sauces and copious amounts of cheese. Trust us, you can never go wrong with copious amounts of cheese!
Gnocchi may seem like a complicated and time-consuming meal to make, but it's actually not that difficult; it does take a little time, but since you'll be rewarded with sweet pumpkin dumplings, we think it's well worth the time. Get the recipe here!
SKM: below-content placeholder
Whizzco for 12T