Potatoes are one of the most versatile foods out there. The flavor and texture they bring to recipes is a familiar and comforting one, but plain potatoes can be a bit boring- depending on how you make them. But, a truly great potato recipe has tons of flavor. The next time you're searching for a great new potato dish for supper look no further than these 10 potato recipes that are anything but boring.
Chantilly Potatoes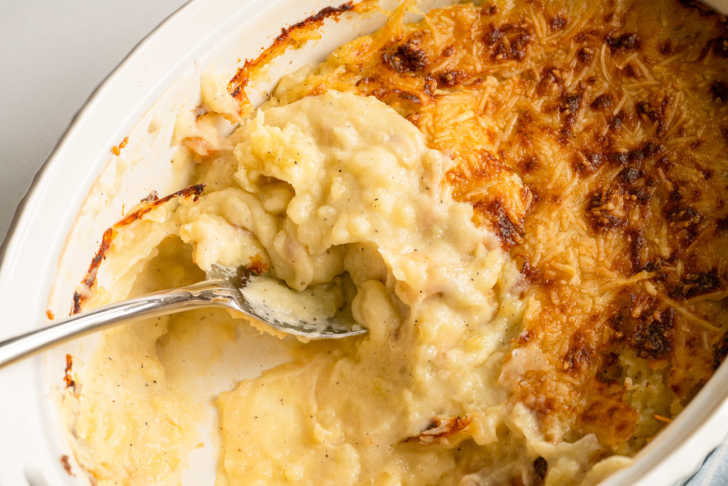 What happens when you make the smoothest mashed potatoes known to man? Then top them with Parmesan cheese and bake them? You end up with a luscious dish known as chantilly potatoes. They get their rich and creamy texture from the addition of (unsweetened) whipped cream. You could try to make more decadent potatoes, but you might not succeed. Get the recipe right here.
Bacon Ranch Potatoes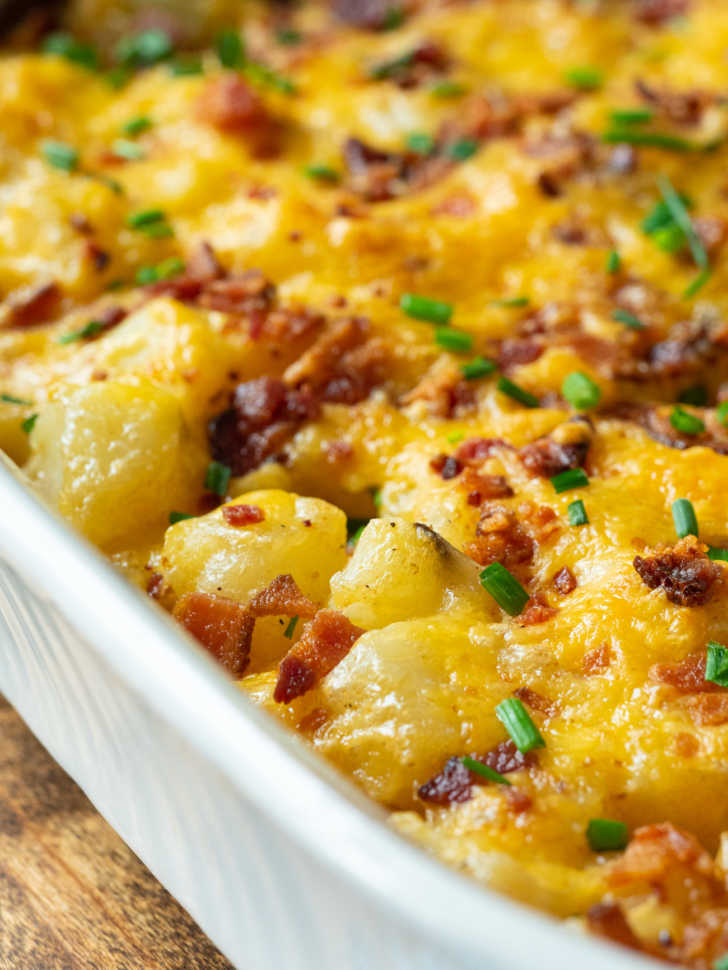 Anyone who loves ranch dressing and seasoning knows that it goes really well with potatoes. Add in some cheddar cheese and some bacon as well and you have an incredibly tasty and savory side dish perfect for any dinner. Find out how to make the recipe here.
Potatoes Romanoff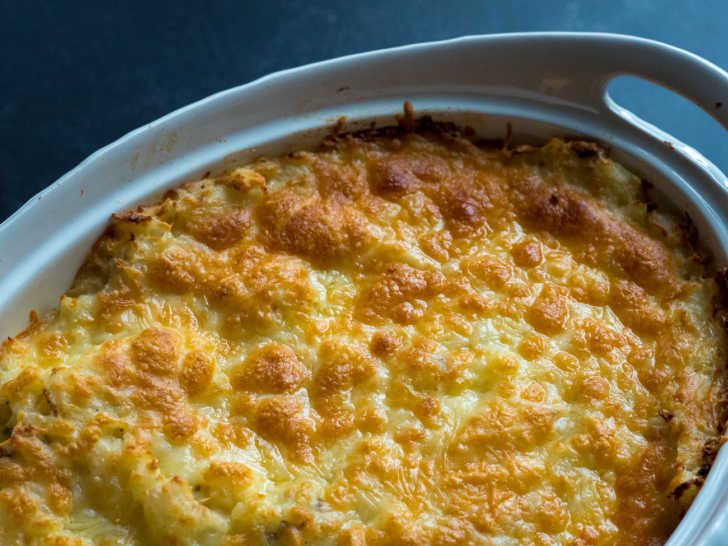 Think of this dish as an elevated form of the cheesy potato casseroles most of us grew up with. Chef, John Schenk, created this dish based on his mother's own home cooking, but added white pepper and shallots for a more sophisticated flavor. Get the recipe here.
Mississippi Mud Potatoes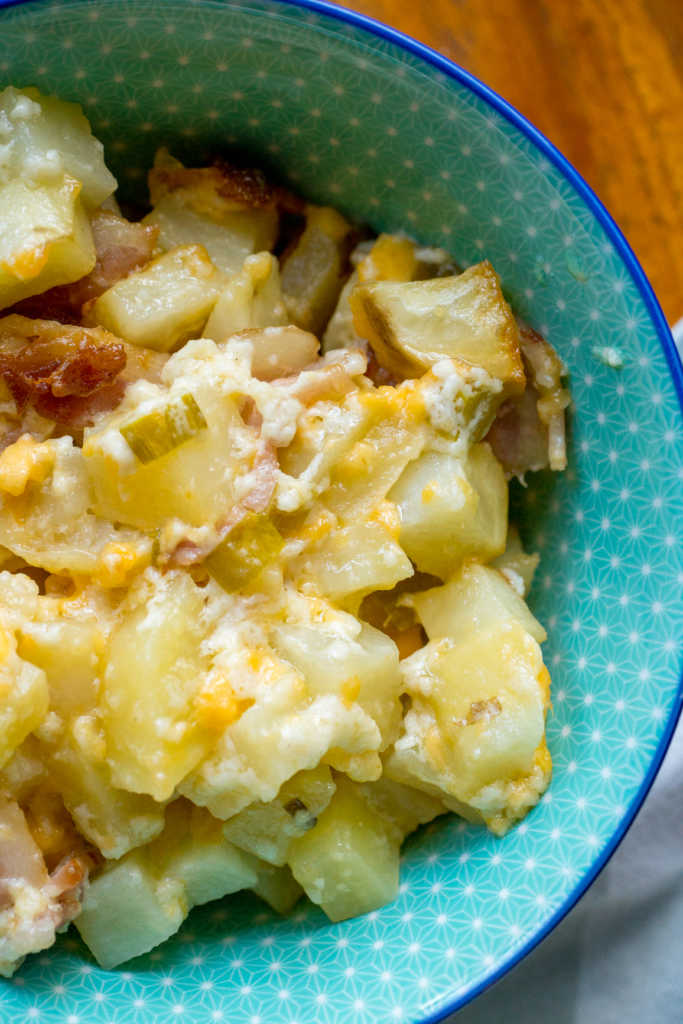 Here's the thing about potatoes that you can't help bit love- they take on the flavor of whatever you pair them with. In the case of these Mississippi mud potatoes they share the stage with bacon and cheese, but get a boost of flavor from the addition of garlic powder and mayonnaise. It might sound strange for a potato casserole, but trust me it works. Find out how to make them here.
Scalloped Hasselback Potatoes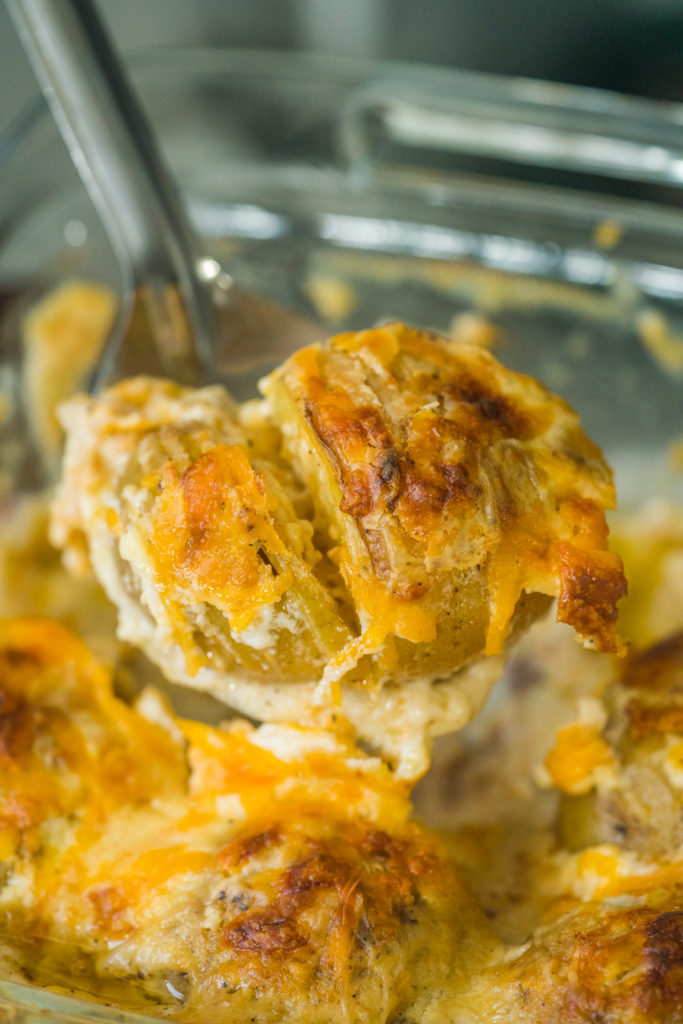 It's easier than you might think to make these impressive potatoes. The trick is to have two wooden spoons handy for the cutting so that you don't cut all the way through the potatoes. Then a smothering in creamy sauce and a topping of cheese makes this recipe a true keeper. Get the full recipe here.
Garlic Skillet Potatoes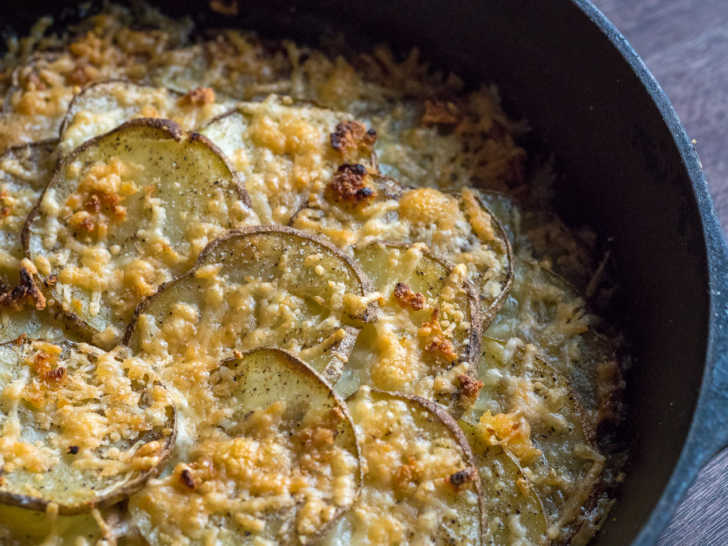 All things are possible with potatoes and garlic together! The dots of butter on top and then a topping of cheese ensure that when these skillet potatoes come out of the oven they are perfectly browned on top and filled with mellow garlic flavor. Fin out how to make them here.
French Onion Stuffed Potatoes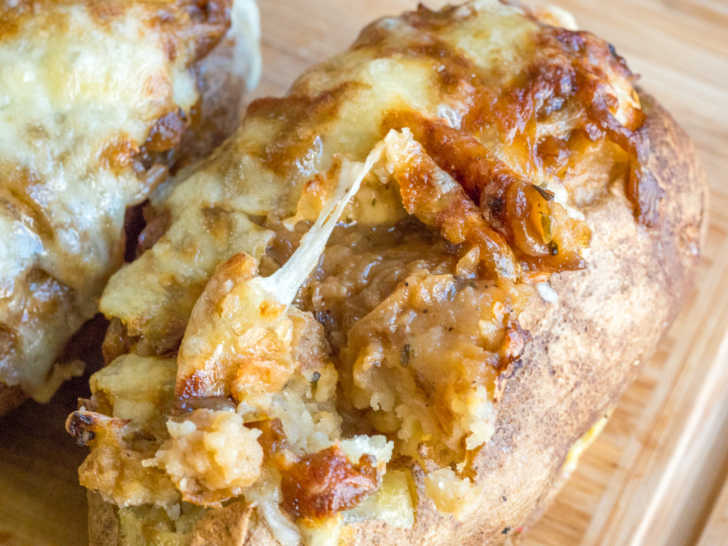 We all know that adding French onion mix to a savory recipe really transforms the dish. But, if you've never tried this seasoning with potatoes then you are in for a treat because this a match made in heaven. Learn how to make these rich potatoes right here.
Skillet Potatoes with Green Beans and Herbs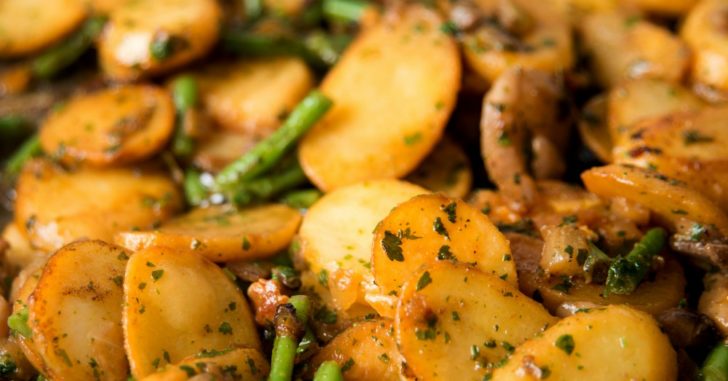 There's almost nothing bette than sliced potatoes fried up in a skillet- unless of course you add a hearty helping of herbs and mix it all together with lovely, fresh green beans. The starch of the spuds is perfectly balanced by the herbs and the green beans. It's winning combination for weeknight meals and holiday dinners alike. Get the recipe here.
Crispy Salt and Vinegar Potatoes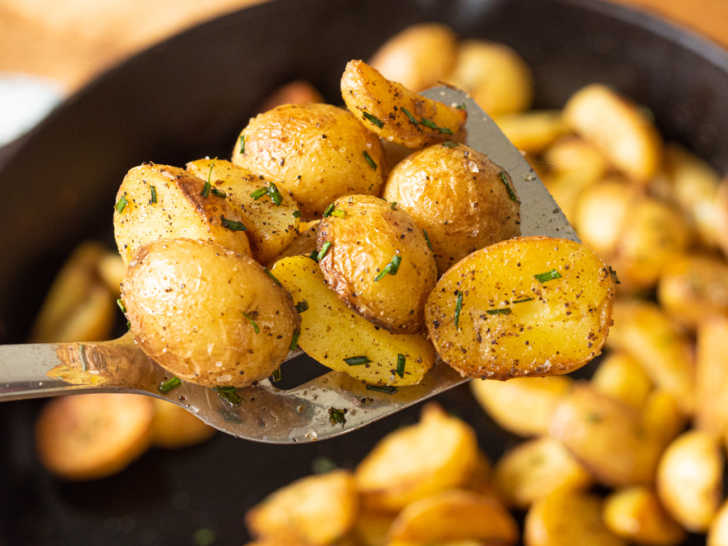 The trick to making these crispy on the outside and tender on the inside potatoes starts with how you boil the potatoes. The end result is salty, tangy, and with a wonderful taste reminiscent of our favorite flavor of chips. Give this recipe a try if you love all things salt and vinegar.
Sheet Pan Scalloped Potatoes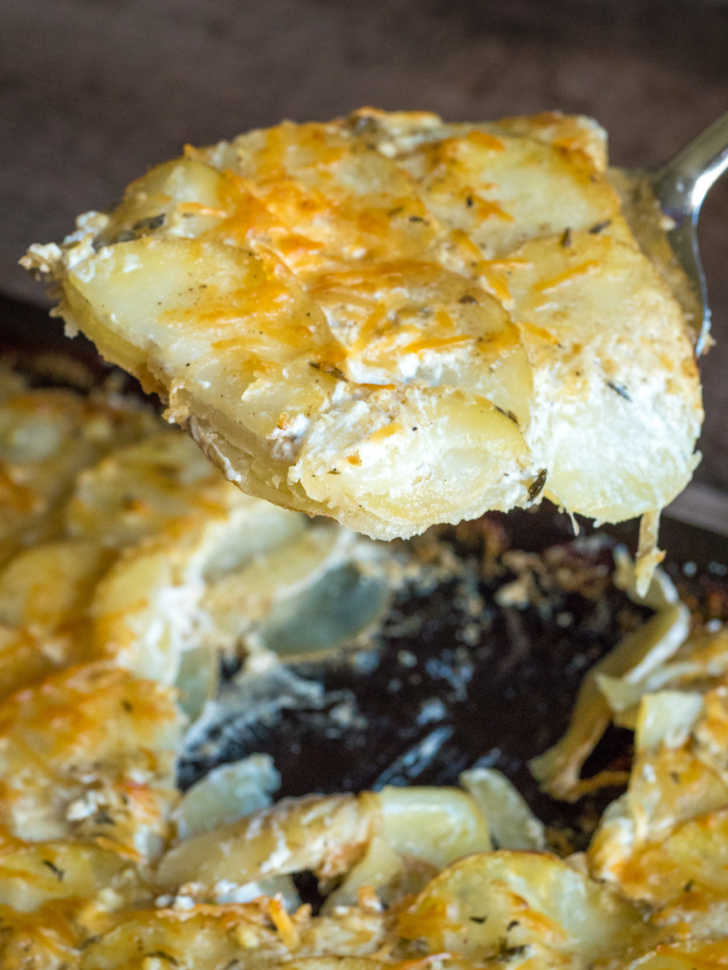 For many people the best part about scalloped potatoes are the crispy edges where the cheese got a little scorched. If this is you then these sheet pan scallop potatoes really deliver the goods. Because the thinly-sliced taters are arranged on a single layer on a sheet pan and then baked, every bite has that golden brown crispy cheese topping. Get this mouth-watering recipe right here.
SKM: below-content placeholder
Whizzco for 12T