Warmer weather, brighter days, cool breezes, and blooming flowers; what's not to love about spring? One of my favorite things about the changing of the seasons is fresh fruits. Spring fruits include such favorites as strawberries, pineapples, oranges, lemons, and cherries. While these fruits are plenty delicious on their own, you know we're going to put them in a dessert, right? I mean, we are 12 Tomatoes, after all. Check out some of our favorite spring-time desserts! There's something sweet and fruity for everyone on this list.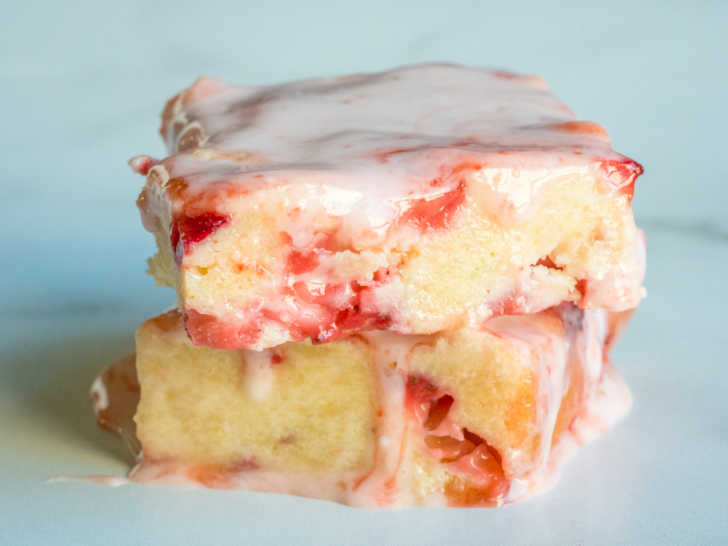 There are so many different flavors of lemonade these days, but one of my favorites is strawberry. There's just something about the natural sweetness of strawberries and tart, sour lemons that hits the spot. Now you can get that same delicious flavor in blondie form! This recipe incorporates lemon and strawberry right into the batter as well as the icing so you are getting the most flavor with each bite. The blondie batter is a rich combination of butter, sugar, lemon juice, and a few other ingredients to keep it all together. Diced up strawberries are folded right into the batter and bake until they are juicy perfection. Get the recipe here!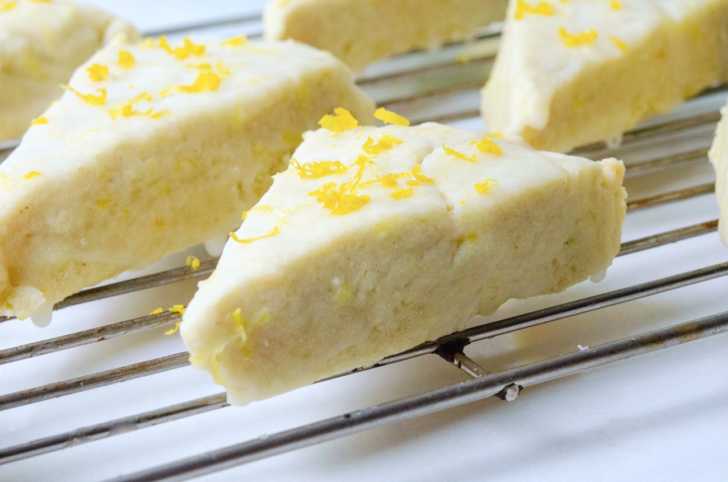 It's abundantly clear that Ree Drummond (better known as The Pioneer Woman) knows what she's doing in the kitchen, but she's truly outdone herself with her perfect cream scones. They're buttery and the best kind of melt-in-your-mouth crumbly and I speak from experience when I say that it's incredibly difficult to stop at just one. She takes her basic recipe and sometimes flavors it with rosemary or berries or vanilla, but here we've left them simple with bright, sunny lemon. I could go on and on about their wonderful texture and flavor, but all I really need to say is – I don't think I'll ever need another scone recipe. Get the recipe here!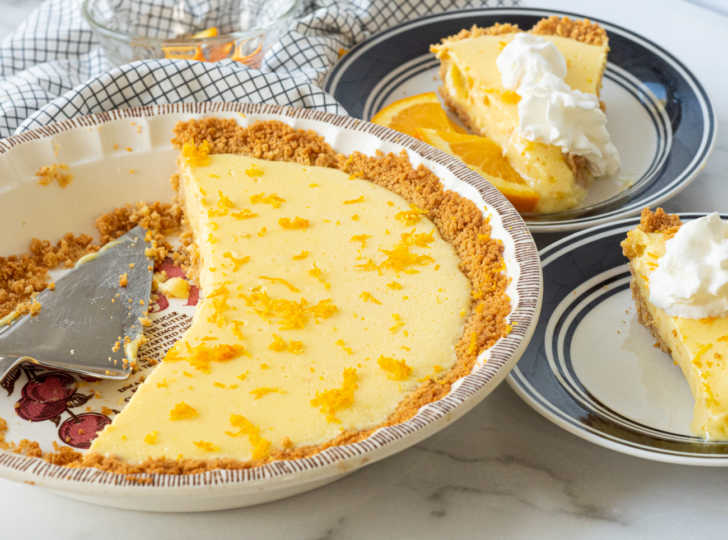 When you think of pie and Florida, you probably immediately think of Key Lime, but that's not the only pie they lay claim to. The state is also the largest producer of sour oranges and has used the unique citrus to make a cool and creamy pie with a signature tang that's darn near irresistible. While sour oranges are hard to find outside of Florida (and other tropical locales), you can recreate it yourself by combining a couple of other citrus fruits. (And you'll be so glad you did!) Get the recipe here!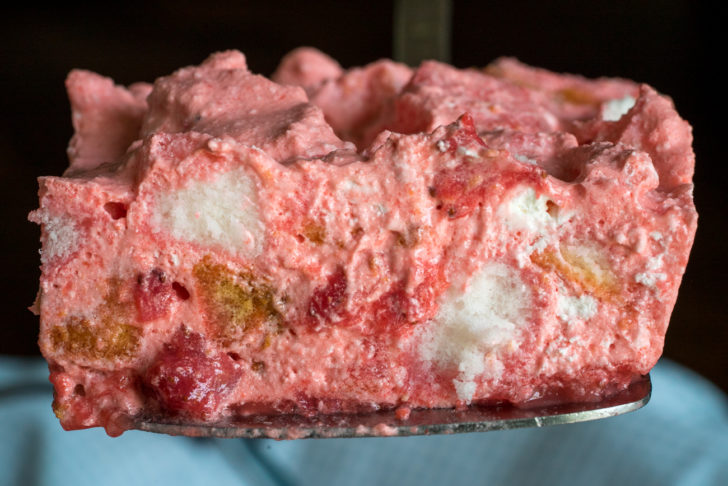 This cake is really more of a dump cake, and involves no baking, or frosting, or beating. What we're saying is, it couldn't be easier to throw together. It involves cubing some store-bought angel food cake, and mixing up some strawberry jello, whipped topping, and thawed frozen strawberries. (The kind that come packed in juice in a tub; you want all that goodness in there!) Then it's just a matter of layering it all together and letting it chill. It's a cake that anyone can handle, and yet the results are absolutely scrumptious. Get the recipe here!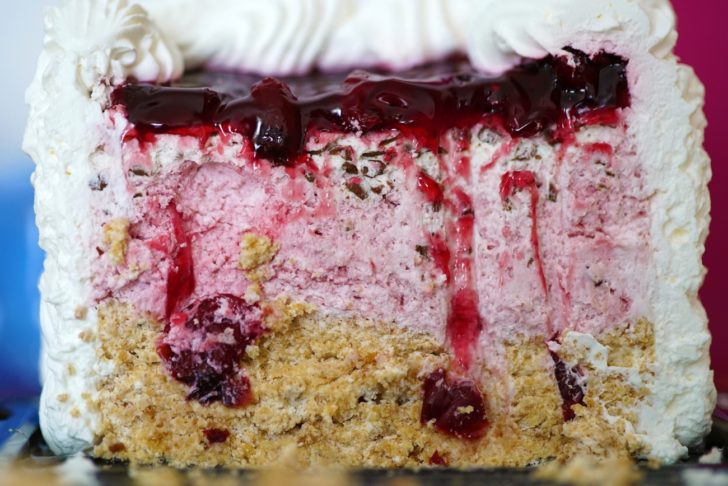 We discovered long ago that pie filling is definitely not just meant for pie and ever since we've been experimenting with tucking it into desserts of every variety. But this particular one just might take the cake. This insanely yummy icebox cake uses canned cherry pie filling to form the irresistible cheesecake-reminiscent ice cream layer as well as the sweet glaze on top. It's a no-bake delight that's so much simpler than appearances might lead you to believe. Get the recipe here!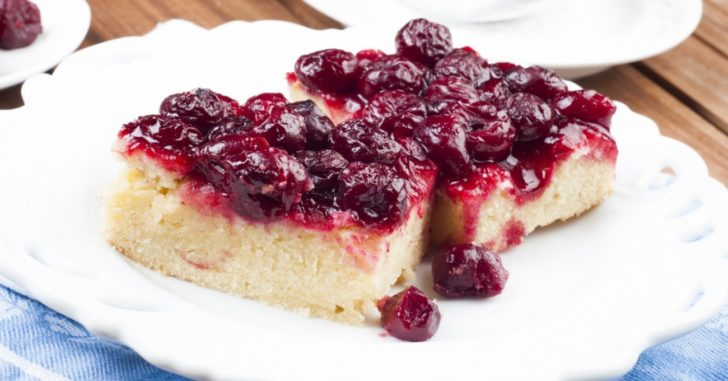 From its color to taste, cherries are bite-sized powerhouses of goodness. We love adding this tart fruit to desserts, but these particular cherries pair beautifully with a sour cream cake. Tart cherries served on top of a moist sour cream cake are a perfect combination. We've got a super simple cake recipe that we whip together, then use a shortcut: dark sweet cherries in syrup. The cherries bake on top of the cake and the end result is nothing short of delicious. Get the recipe here!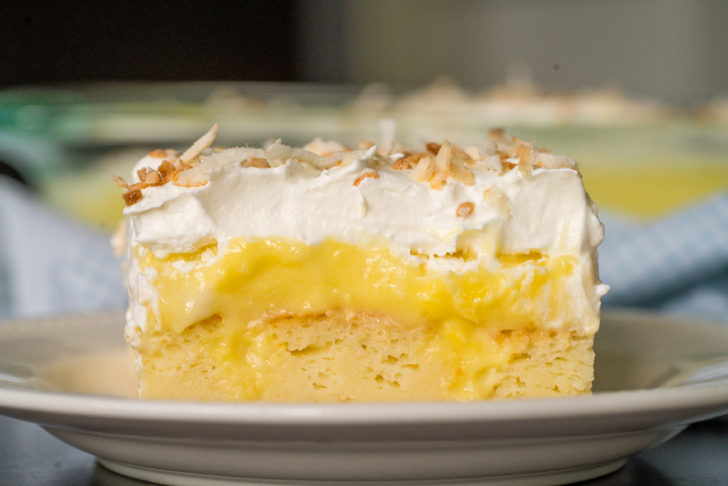 Okay, this cake is so dense and rich and dreamy it's not even funny. Tons of flavor? Check. Great texture? Double check. Tropical oasis? Check, check, check. When you need a creamy, decadent cake that will forever win people over, this coconut cream poke cake is the one to turn to. Using a standard white cake mix as your base, along with the aforementioned coconut cream for extra added flavor, you do what's standard for a poke cake and use a wooden spoon to poke tons of holes in your cake while it's still hot. Get the recipe here!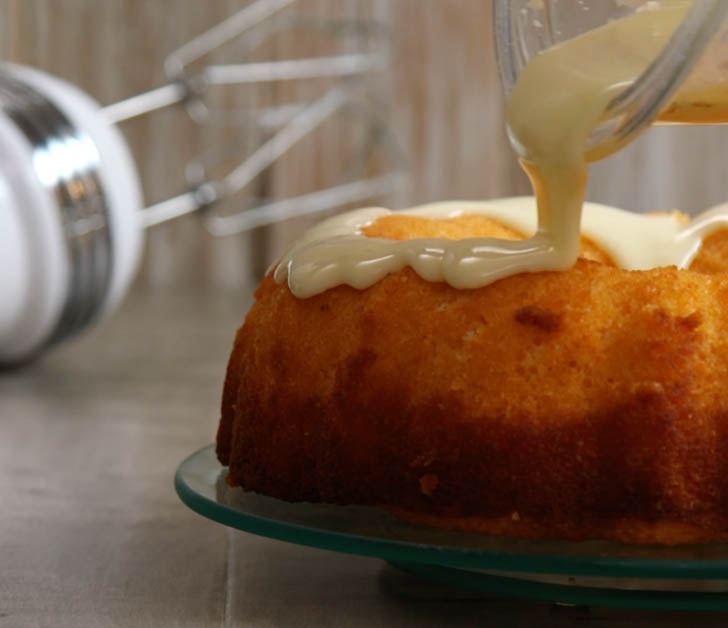 We gave this recipe a try for the first time boy how surprised we were to find out how much everyone loved it, especially the kids! Usually, they only like something that's loaded with sugar, chocolate, and every sprinkle in the house, so imagine our surprise when they came up asking for a second piece. And it was fun to have them get involved with making the cake – because that always seems to make something taste even better. Get the recipe here!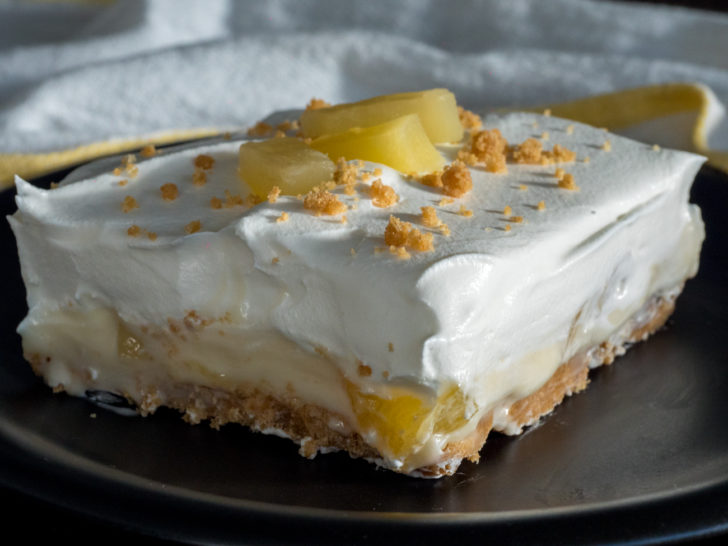 Who doesn't enjoy the sweet, tropical and tangy taste of pineapple? No wonder it grows in a heavenly place like Hawaii. While we all can't swing vacations in sunny, far-away places, we can bring a little sunshine right to the table with these easy, creamy pineapple squares. You know we love to share recipes that are quick like this one that also don't break the bank or send you running around the supermarket. You never know, you might have most or even all of these ingredients right at home in your pantry! Get the recipe here!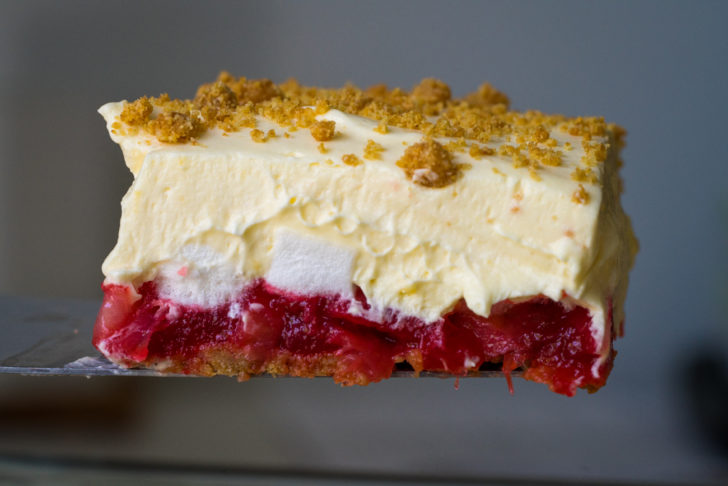 Is rhubarb season ever long enough? We think not. That's why, during its short spring season, we should all find as many opportunities as possible to work it into dishes and these Rhubarb Pudding Bars should always be high up on that list. Backed by a sweet and creamy pudding layer, they're the perfect display of rhubarb's signature tart taste. Get the recipe here!
SKM: below-content placeholder
Whizzco for 12T