I know I'm not alone in saying ranch might be one of the greatest culinary achievements America has to offer. I'm (kind of) joking, but I do really love all things ranch. Where I'm from in the Midwest, we put it on everything. Pizza, fries, all kinds of meat, and my cousin even dips vanilla cake in ranch dressing. Crazy, but true!
It's also crazy to think about how relatively recently this American staple was invented – in the 1950s. Believe it or not, the creamy dressing was invented by a plumber while he was working in a remote location in Alaska. Steve and his wife, Gayle, called their dressing Hidden Valley Ranch. The company was eventually purchased by Clorox for a whopping 8 million dollars. Since 1992, ranch dressing has outsold every other dressing in America.
Now that you have a brief history lesson, let's look at all the creative ways you can use ranch in your cooking!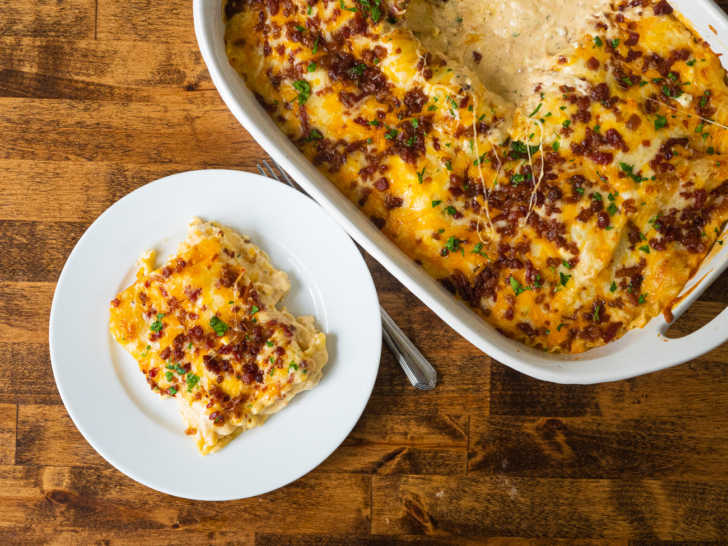 I was skeptical to try a new lasagna recipe, especially one that deviates from the red meat sauce. I shouldn't have worried, though. How can you go wrong when chicken, bacon, and ranch are involved? Hint: you really can't. Yes, the winning combination of chicken, bacon, and ranch in lasagna form is definitely a no-brainer. Instead of worrying about liking it, I should have worried about it replacing my love for the traditional recipe! Both are definitely high up there on my list of pasta dishes to make regularly. Get the recipe here!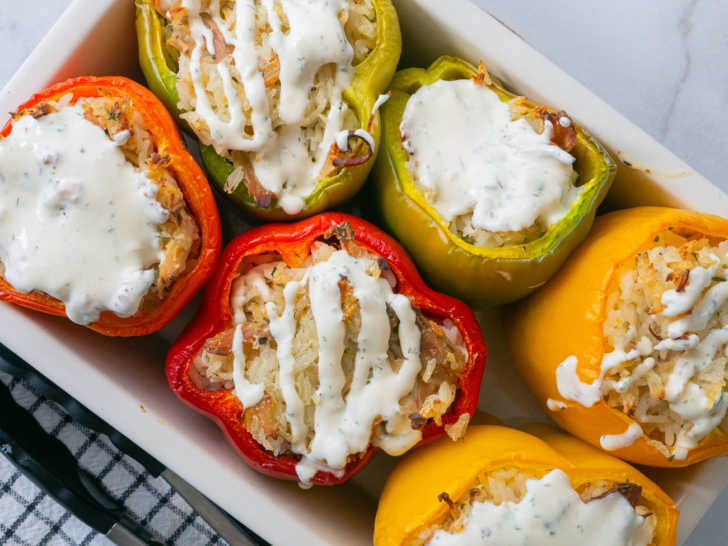 My family has always made stuffed peppers one way and one way only – with ground beef, white rice, cheddar cheese, and plenty of ketchup – and while I will love that classic option forever, I've got one for you that has a lighter feel with a little more flair – Ranch Chicken Stuffed Peppers. These babies are the ultimate use for leftover rotisserie chicken and they feature a cool and creamy homemade ranch that I'm pretty sure could make anything taste good. They're simple to make, but zesty and unique enough that they feel like a departure from your usual dinner routine. Get the recipe here!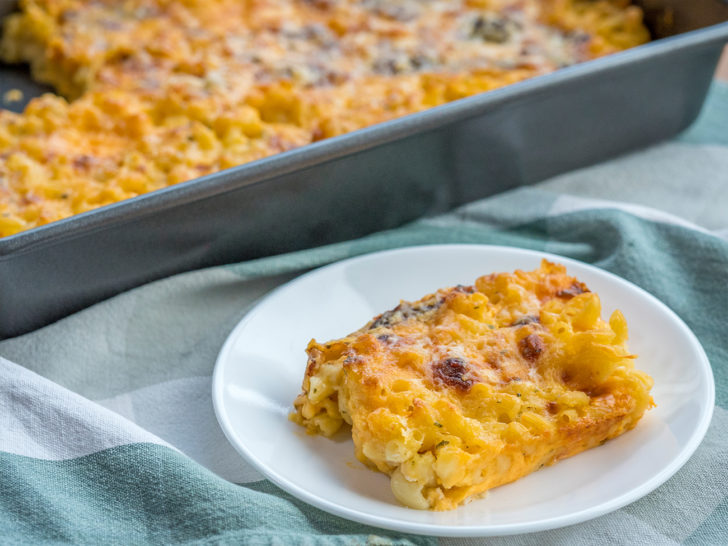 While macaroni and cheese might be our first food love, it's followed closely by anything with ranch dressing/seasoning in it. This easy ranch rendition of our favorite homemade comfort food requires very little effort, so if you're a lover of the mac and cheese, and your dressing and dip preference veers toward ranch, get your oven mitts out – you're in for a great dinner! Get the recipe here!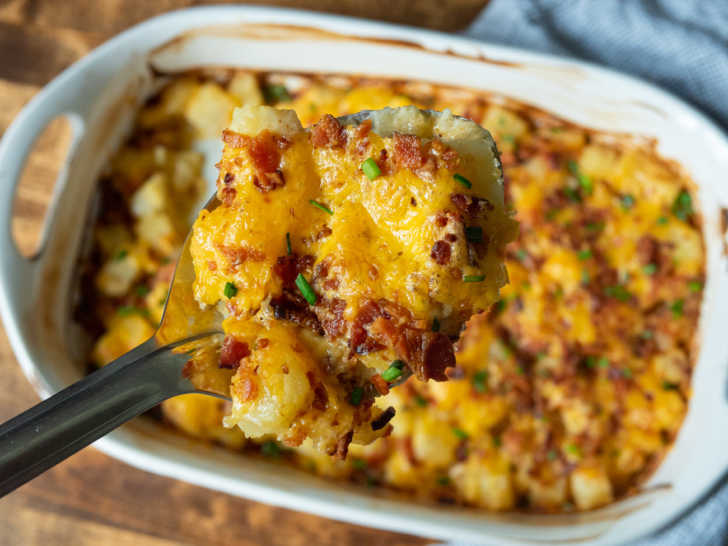 If you're going to go to the trouble of making a side dish, you want to make something that you know everyone will love. And you know what everyone loves? Potatoes. Wrap them in some cheesy, bacony, ranch goodness and that's pretty much a guarantee. These Bacon Ranch Cheesy Potatoes are filling and indulgent enough that you could absolutely make a meal out of them, but they make the perfect crowd-pleasing side dish for any occasion. Potluck, game day, Sunday night family dinner… they always fit right in. Get the recipe here!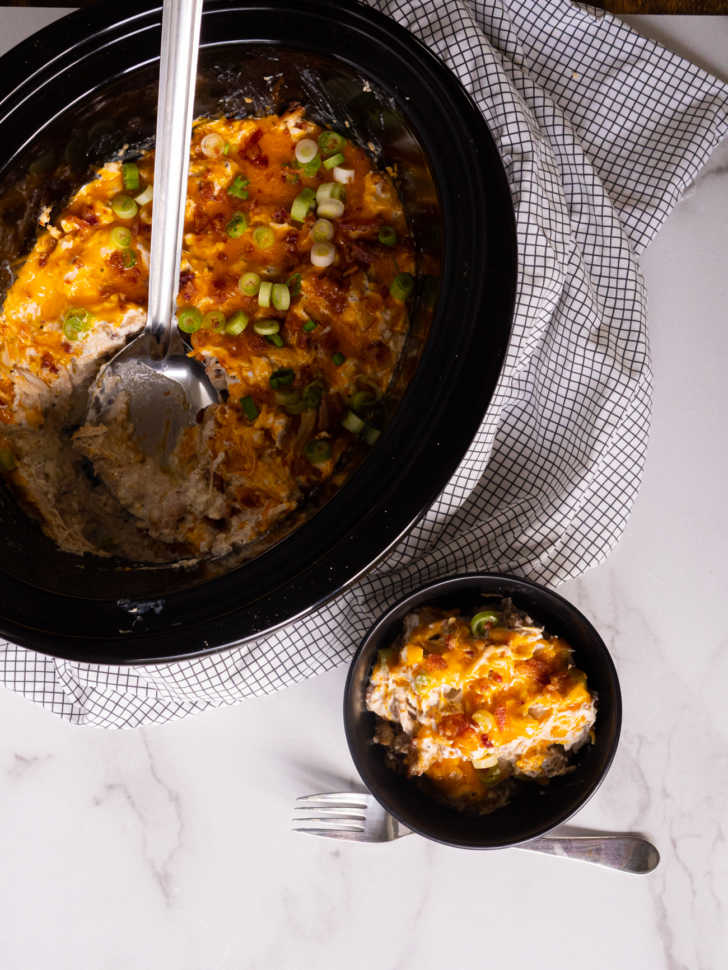 This recipe uses the magic of the slow cooker to give you a no-fuss meal that's an easy chicken dinner by definition but is so creamy and cheesy and crave-worthy that it feels almost sinful. It features a (mostly) dump-and-run kind of preparation and a number of hard to resist ingredients – like cream cheese, ranch seasoning, plenty of cheddar, and bacon. Get the recipe here!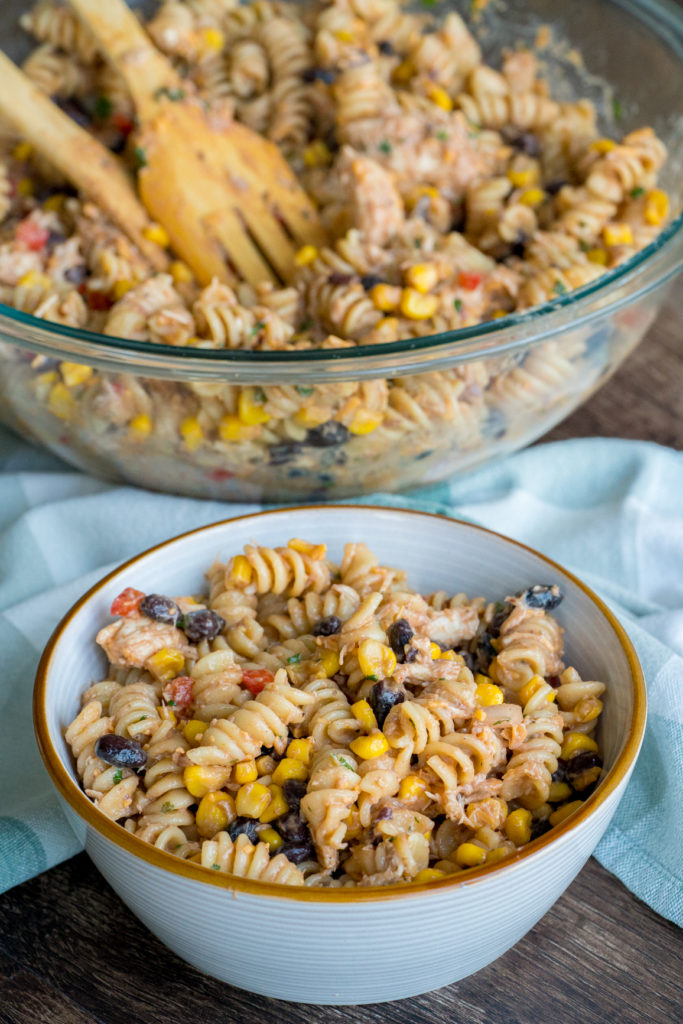 Not only does a good pasta salad require lots of flavor and yummy components, we also like some good texture and consistency to be happening as well – why not have something a little crunchy in there to make it interesting? Here, we've got a barbeque ranch vibe going on, to which we added extra-crunchy corn chips for that extra oomph that really takes things over the top (in the best way possible). Get the recipe here!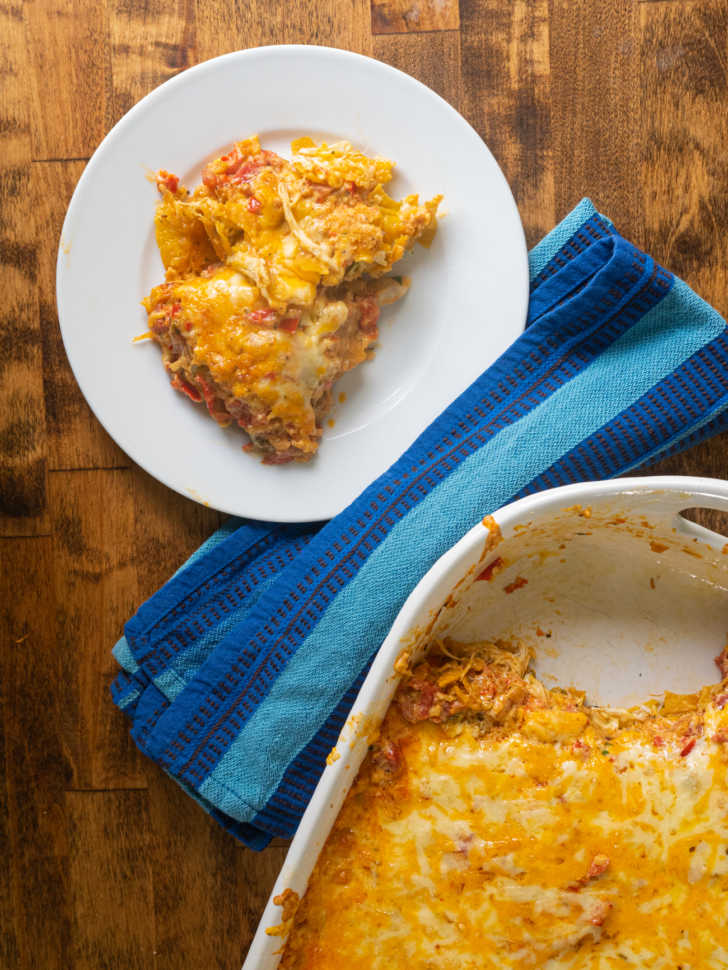 A King Ranch Chicken Casserole is just the kind of hot, bubbly comfort we've all come to expect from Southern cooking. It hails from Texas – named after the biggest ranch in the state even though there's no actual link between the recipe and the ranch itself. It's unabashed comfort food – cheesy, creamy, and usually reliant on a can of cream of mushroom soup. Our version skips the can but still brings you all the creaminess and flavor you could want, just in a more 'from scratch' manner. Get the recipe here!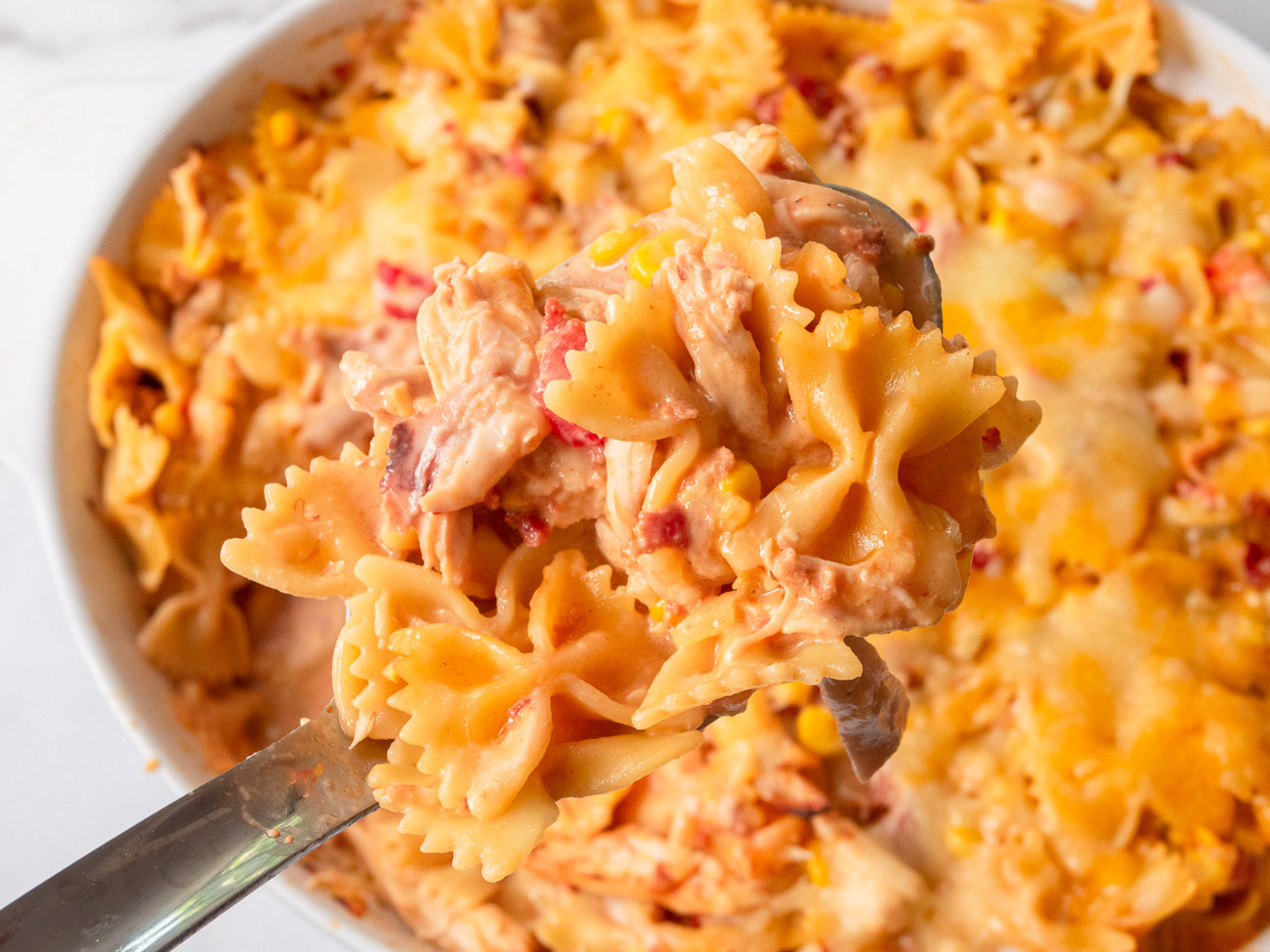 There's nothing I don't love about this recipe. BBQ, ranch, chicken, pasta, bacon, and cheese, along with some spices and veggies. The end result? A delicious meal that comes together in under 30 minutes! I especially love making this casserole when I have some leftover chicken. Just shred or dice the leftover chicken and toss it in! Get the recipe here!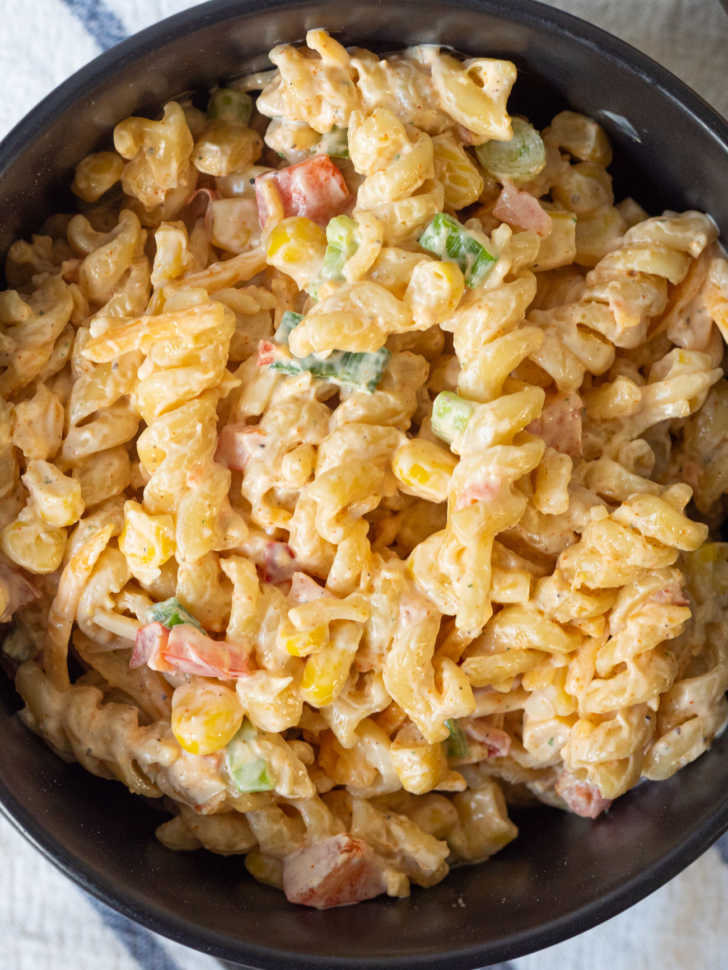 This dish comes together so easily, which is always a plus in my book. Simply cook the pasta according to the directions on the package, measure out your spices, chop up some veggies, and toss everything together! Not only is this salad bursting with flavor, but it also has an incredibly creamy texture, thanks to sour cream and mayo. Add in cheese, and you've got yourself a sure-fire hit on your hands. You may never go back to plain pasta salad again! Get the recipe here!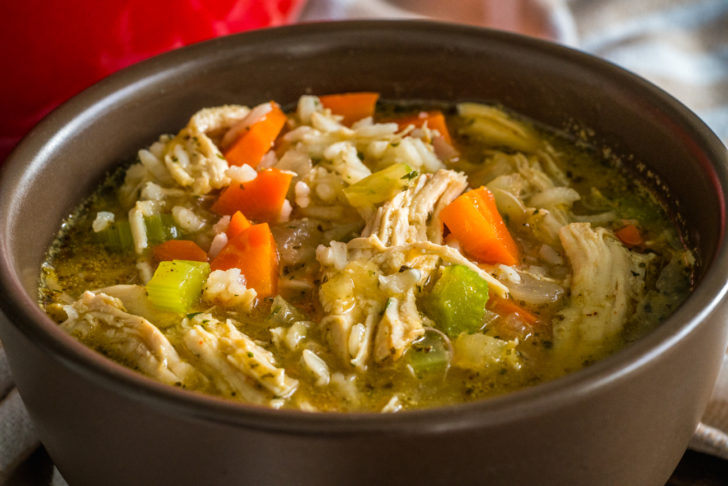 While most of our soups start the same way – with carrots, onion and celery – where we veered off course a bit was with our seasoning. Paprika and Italian seasoning add a little kick, but one, full packet of dry ranch seasoning really punches things up and makes this soup extra flavorful. Instead of a roux or cornstarch slurry to act as a thickener, we just packed in even more flavor by stirring in condensed cheddar cheese soup. Condensed cream of chicken can work in a pinch, and you're more than welcome to stir in your own, homemade condensed soup, but we had this on hand and must say it complimented all the flavors perfectly. Once that goes in, you just add in your rice and shredded chicken and you're in business! Get the recipe here!
SKM: below-content placeholder
Whizzco for 12T