Whether you're looking to add some color to your kitchen or create some much-needed extra space, we've got a few fun and budget-friendly ideas for you! From curtains to containers, lazy Suzans, and more! See how easy these projects are. What better time to revamp your space than while we're all hanging out at home, right?
Faux Roman Shades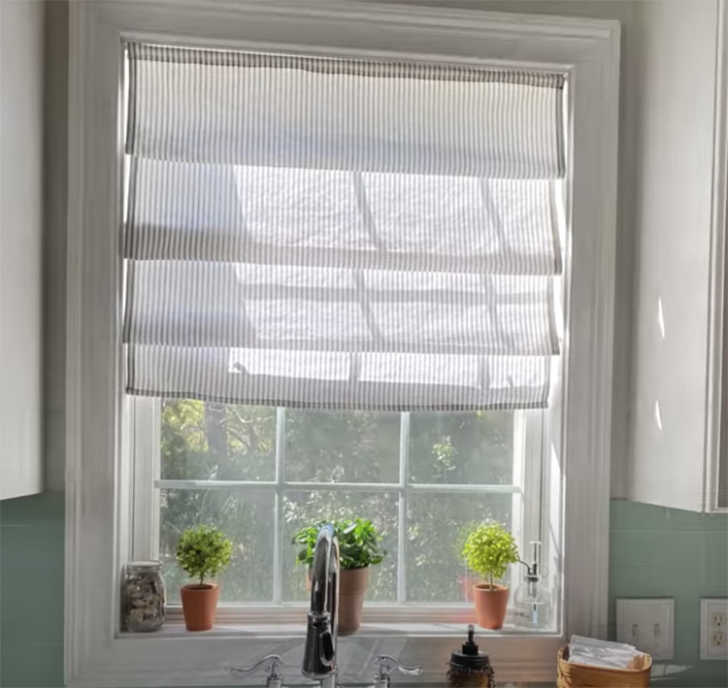 How cute are these Roman shades? For some reason, Roman shades always look the best when hanging on a kitchen window, I don't know why. At least, that's my opinion. While I love the elegant feel these give the room, I don't love the price tag that comes with it! Good thing these curtains are ridiculously easy to create on your own.
Simply grab a curtain of your choosing and three tension rods. Hand the curtain behind the tension rods, then simply pull the fabric partially through to create those gorgeous folded over panels! This takes less than ten minutes, and I think you'll agree the results are awesome.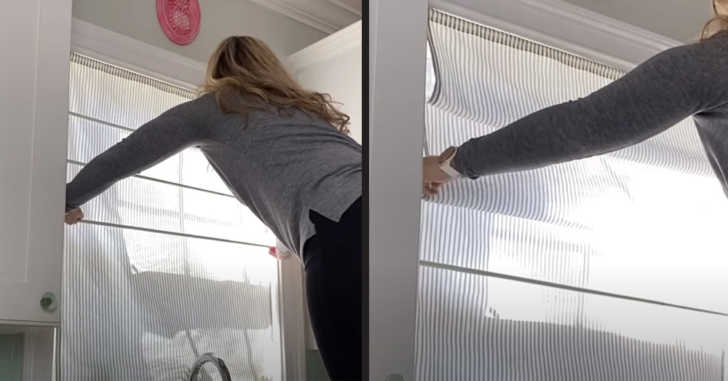 Colorful Trivets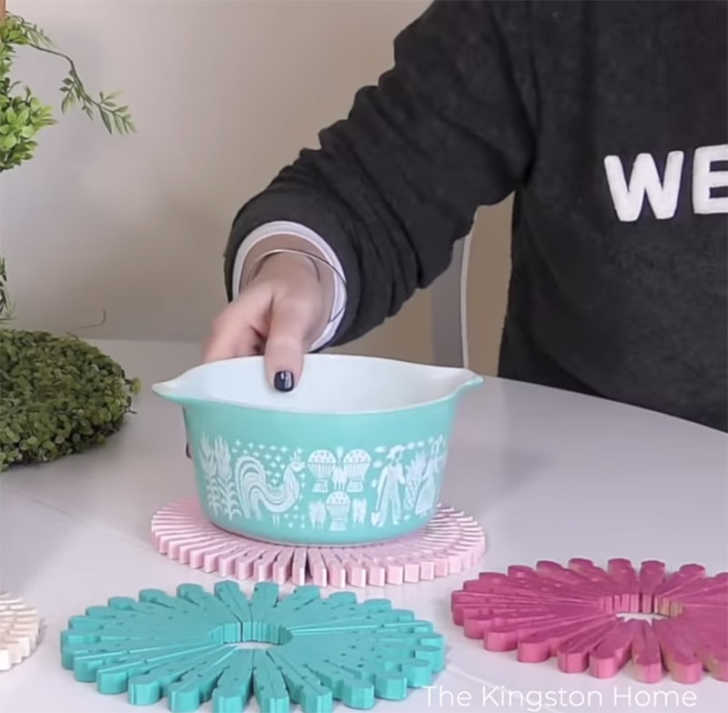 Looking to add a pop of color to your kitchen table? This is the DIY for you! You'll need a bunch of wooden clothes pins, wood glue, and paint. First, you'll disasemble the clothes pins. Then, glue the flat backs together.
Begin attaching the sets of pins together around a glass or bottle (so it holds its shape). Then, spray paint your trivets and add a protective sealant coat. Just like that, you'll have fun, festive trivets for any occasion!
DIY Lazy Suzan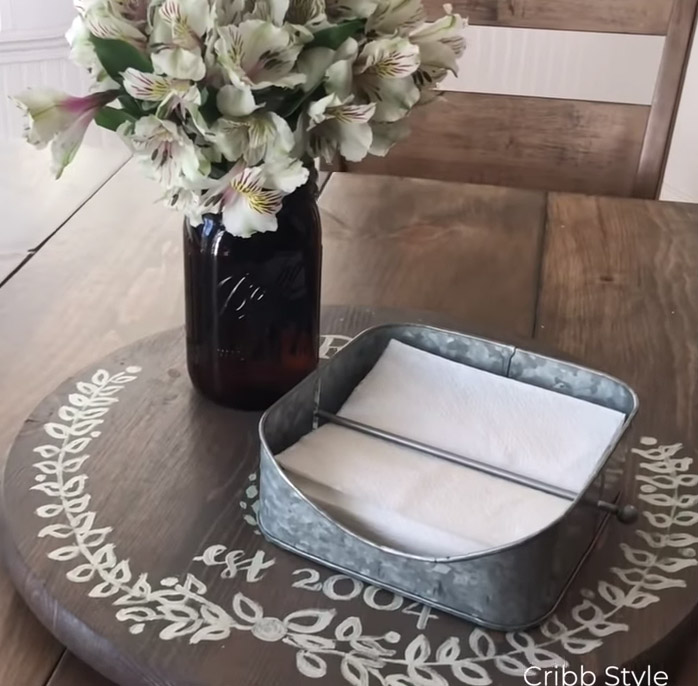 Lazy Suzans aren't just for those awkward corner cupboards anymore. No, they have graduated into becoming a cute and useful accessory on kitchen tables and countertops alike! For this project, you'll need a rounded slab of wood, some stain or paint, a lazy Suzan mechanism that can be found at any hardware store, and whatever you want to decorate it with.
Start by staining the wood. Once dry, attach the mechanism to the bottom of the rounded wood and add pads on the bottom to keep it from scratching the surface you set it on. Finally, take out a stencil or freehand a design on the top! Paint on a top coat of a protective sealant, and then you're good to go!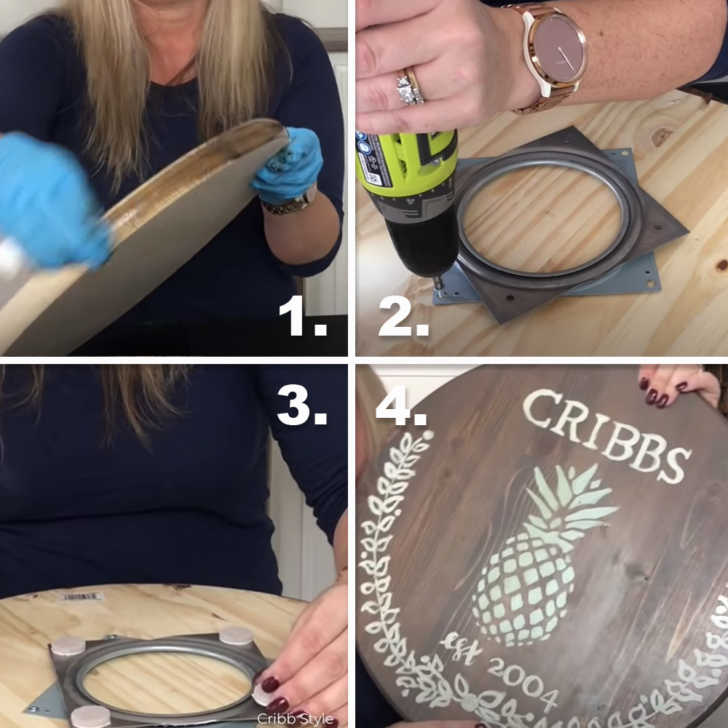 Creative Containers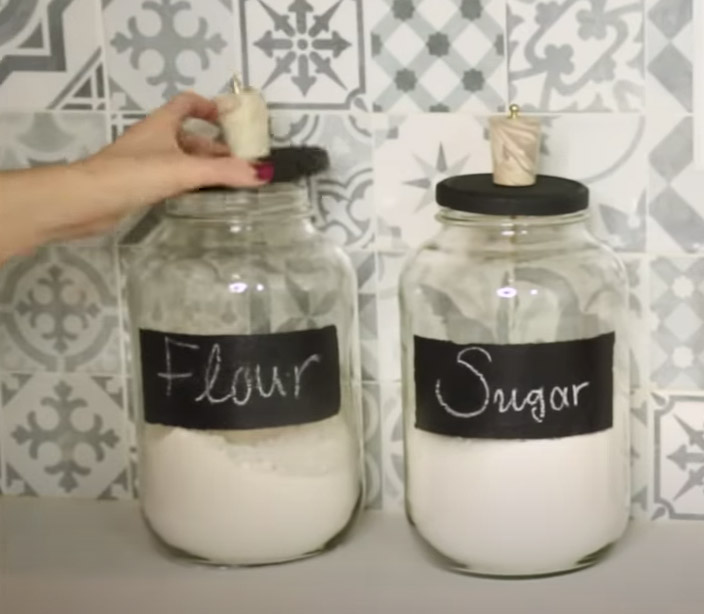 I'm always looking for ways to rearrange things so that they fit better in my cabinets, drawers, and cupboards. Usually, storing things on the counter bugs me (despite my husband insisting it's a good idea). However, if the items are in cute containers like this, I don't think I'd mind! Having a bag of flour in the corner of the counter is tacky. But having flour in a super cute chalk-painted jar… well, that's a different story.
You'll need jars, chalk paint, and a few wine corks for this project. Start by painting the lid and marking off a section to paint on your jar. Then, attach a wine cork on the top of the lid for a handle. Once the paint on the jar is dry, cure it with some chalk and then label each jar.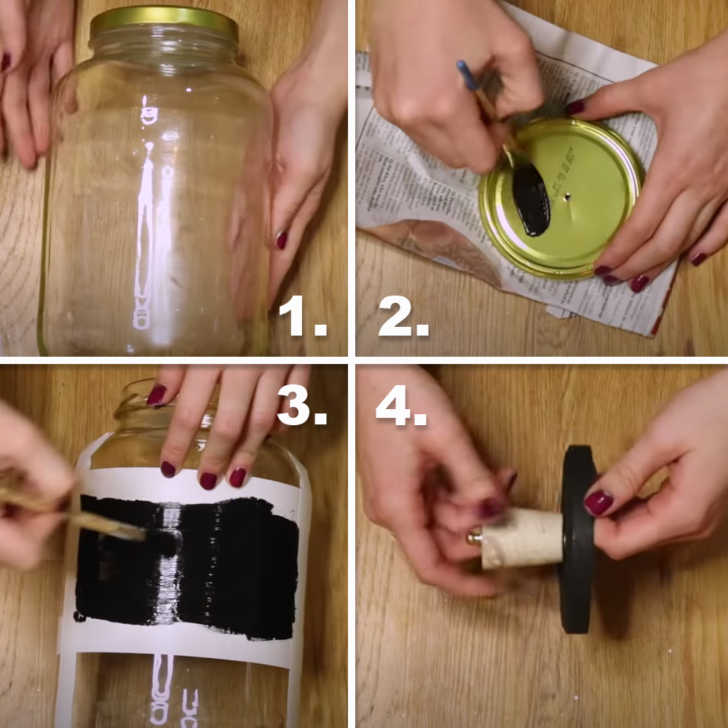 Hanging Storage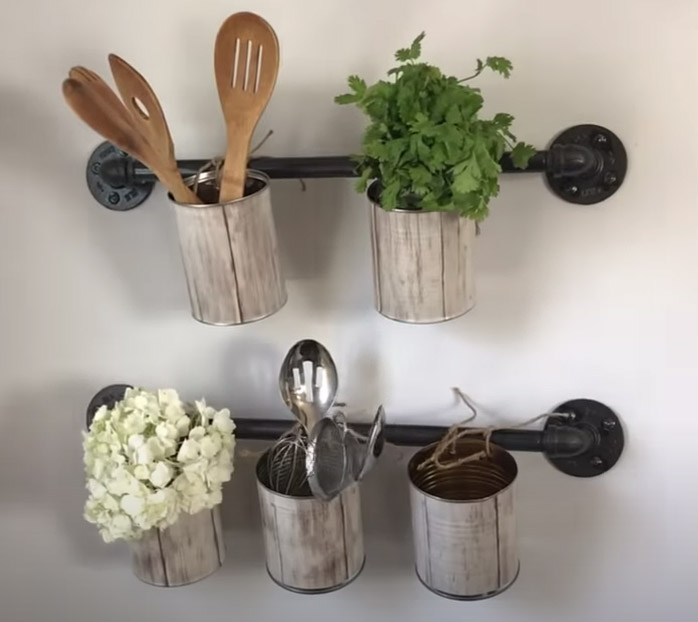 I love, love, love this idea! Not only is it adorable and functional, but it recycles old cans. That's a total win-win for me!
Grab some empty cans and take the labels off. Smooth down the rim of the can with some sandpaper. Then, grab some patterned vinyl and cut to size. Once the vinyl is wrapped around the can, drill holes in the back and thread through some twine.
Next, drill some piping into the wall and hang up your beautiful storage containers! This is perfect for those odds and ends, a little herb garden, and so much more!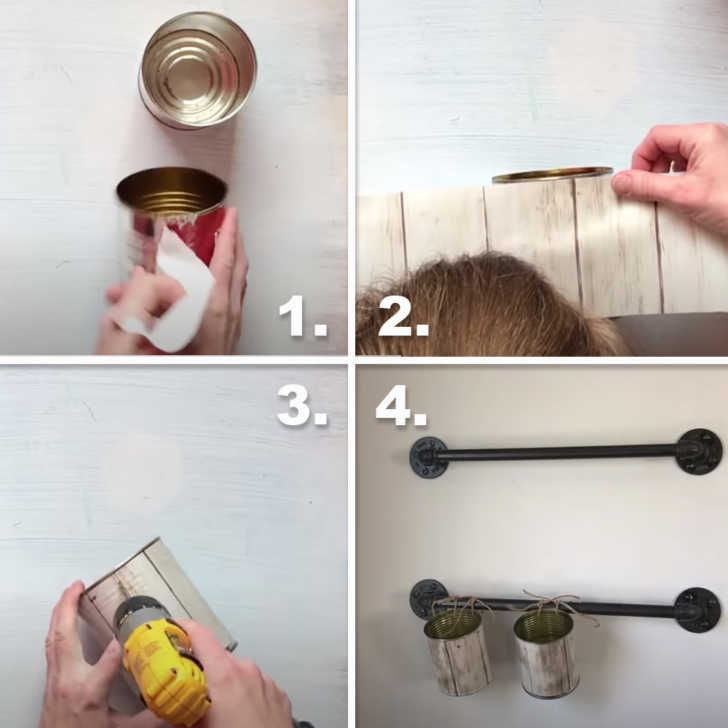 Hanging Spices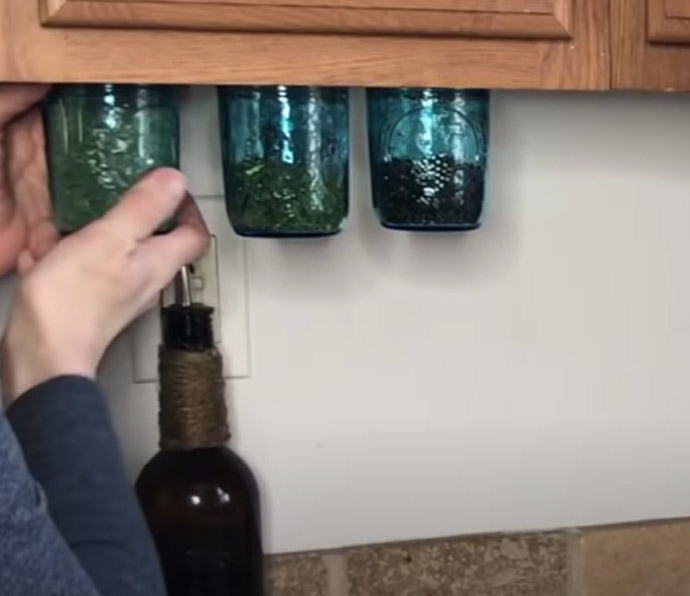 Here's another creative hanging storage solution. Grab some mason jars and glue the two parts of the lid together so it's all one piece. Then, drill the lids onto the bottom of your cabinets. Fill up the mason jars with spices and commonly used items, and screw them into the lids! This works great for big bulky spices or big containers of things that you don't want to have to dig around for and pull out whenever you need it. Instead, store the bigger container in the pantry and keep a small portion in your kitchen for daily use.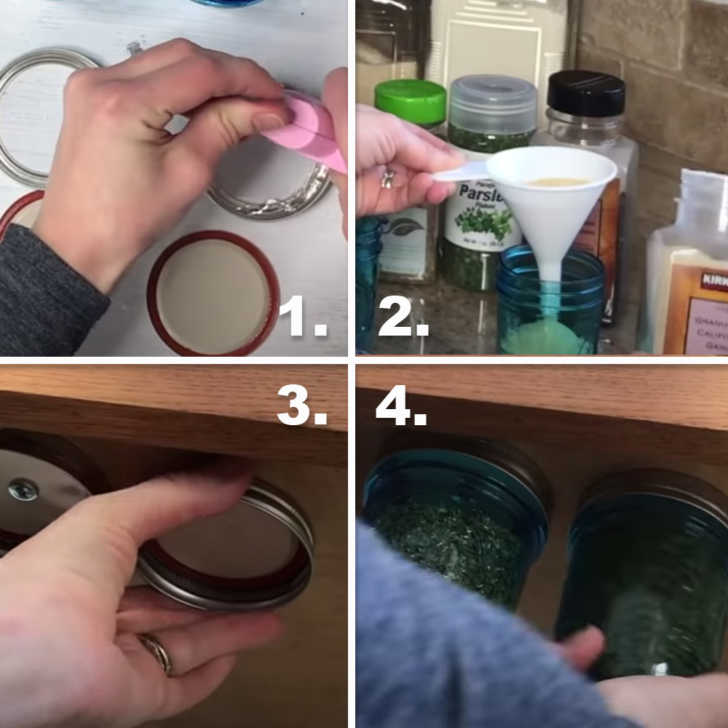 See the rest of the kitchen upgrade ideas in the video below!
SKM: below-content placeholder
Whizzco for 12T